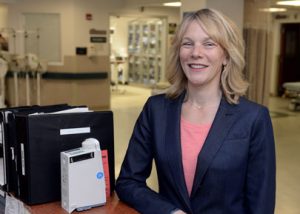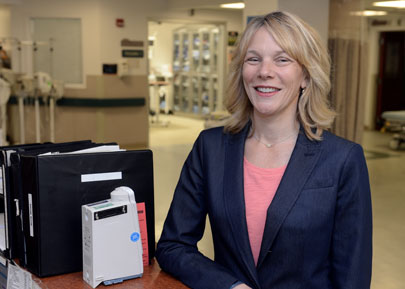 Jodi Kapes G'97, LCSW-R, decided to pursue a career in the helping professions when she was in high school. "As an adolescent, I felt there were not enough adults to understand or support what teens are going through and felt it was my calling to try to change that," she says.
Her mother was a registered nurse and her father a social worker who earned his MSW from Syracuse University. "I guess you could say it is in my genes," she says.
Kapes finished her undergraduate degree in human services and early childhood development at Elmira College before coming to Syracuse University. "When looking at graduate programs, I wanted to expand on my studies in these areas, and SU had the best reputation," she says. She began her MSW program with a family mental health concentration. At SU, she says, "I worked hard for my degree and was working in the field full-time while going to school."
"[The faculty members] have so much knowledge in the field and were supportive of the students who were having real life situations at their jobs," she adds. "They provided guidance along with theory."
In addition to building relationships with the faculty, Kapes values the enriching projects she worked on with her fellow students. "I remember a group project examining a community in Syracuse and writing a request for proposal in response to our community needs assessment. I still use my grant writing guide to this day," she says.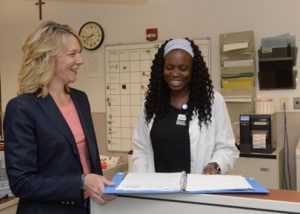 As the director of behavioral health at Mohawk Valley Health System (MVHS), Kapes manages a wide range of responsibilities, including clinical duties, counseling families and patients, overseeing the licensed clinical social workers at MVHS, providing staff education and support, as well as community training.
"The most rewarding part of my work is I get to occasionally see people I have evaluated weeks or months later. I am lucky enough that they have shared with me I was helpful and my interaction helped them to stay safe," she explains.
The School of Social Work in Syracuse University's Falk College celebrates its 60th anniversary this year. It boasts 6,586 alumni, not including roughly 130 new alumni from the Class of 2017.