Sport Management Student Organizations
Baseball Sabermetrics
Baseball Statistics and Sabermetrics Club
Sabermetrics is the study of advanced baseball statistics. And who better to study that than Syracuse University Sport Analytics students? The student-led club formed during the Spring 2013 semester with Sport Analytics professor Dr. Rodney Paul as its faculty advisor. The club conducts in-depth discussions about baseball statistics and sabermetrics. Members take part in a fantasy baseball league and guest speakers are brought in on a variety of topics throughout the year.
In Spring 2021, for the seventh straight year, Club members participated in the Society of American Baseball Research (SABR) Analytics' Spring Diamond Dollars Case Competition. Due to COVID-19, the students did not travel in March 2021 to Phoenix, Arizona, but instead presented virtually from SU's campus. The club has competed in this event yearly since 2013.
A team from Syracuse University was among the winners at the 2021 SABR Virtual Case Competition. Undergraduate teams were separated into virtual competition rooms, where they presented to judges via Zoom. The Syracuse team that won its room featured Sport Analytics majors Sam Auerbach '23, Brent Huot '23, Kevin Ivers '22, Preston Klaus '22 and Seth Warner '22. This team was one of four that competed from SU's Falk College, Students were asked to devise an improved metric for Game Score to evaluate the performance of starting pitchers. Mackenzie Manos '22 was awarded the Diversity, Inclusion and Equity scholarship to attend the conference.
"We are very proud of the way our students compete at these events," Paul said. "It's a terrific way for them to showcase their research in front of industry professionals as well as gain experience outside the classroom." With the help of gifts from Falk College donors Jeff and Andre Lomasky as well as Andrew Berlin, Syracuse University sport analytics students are able to compete at numerous prestigious events and competitions throughout the year.
In Spring 2021, club members also worked with data provided by the Fordham University baseball team and are currently working on a project to adjust 2020 Major League statistics based on quality of the divisions.
The club hears from numerous guest speakers throughout the year via in-person visits and virtual presentation, including Major League Baseball executives, baseball publication writers and baseball analytic professionals. Joining the Club virtually during 2020-21 were Jim Callis, writer at MLB Pipeline; Mitch Colahan, assistant director of amateur scouting for the New York Yankees; Seth Daniels, director of diamond sports for Rapsodo; Bobby Evans, former general manager for the San Francisco Giants; Zac Fieroh, analyst for the Yankees; Rohan Gupta, baseball operations associate for the Yankees; Jesus Lantigua, international crosschecker for the Pittsburg Pirates; and SU alumnus Justin Perline, quantitative analyst for the Pirates, among others.
In Spring 2019, Club members Charles "CB" Garrett IV '19, Cody Barbuto '19 and Kyle Liotta '20 published a research paper in conjunction with Dr. Paul on how minor league baseball player Tim Tebow affected attendance for teams during the 2017 season. The paper, titled "Celebrity Attraction in the Minors: The Case of Tim Tebow," was published in the Journal of Economics and Finance. Tebow played for the Syracuse Mets during the 2019 season.
Since 2015, SU SABR club members have competed in the prestigious SABR Diamond Dollars Case Competition at NYU, and winning best presentation in 2017. Students are given a topic and then given five days to collect data, create a model, and prepare a 30-minute presentation on the topic to be given in New York City in front of Major League Baseball executives. In Fall 2019, the teams were asked to project performances for Major League Baseball players Aaron Judge and Pete Alonso, or Luis Severino and Noah Syndergaard, over the next five seasons. Students also had to predict the likelihood that one player will outperform the other.
The Club has also had its research ("The Effects of Atmospheric Conditions on Pitchers") published in ESPN The Magazine.
"Having a Sabermetrics club at Syracuse is important as it allows for students to study in-depth advanced baseball statistics to create a better understanding of the game and of player value," Paul said. "Students will learn the origins and uses of sabermetric statistics and then discuss and debate their usage. The goal of the club is to inform and encourage the use of advanced baseball statistics for a variety of uses in the industry."
Officers for the 2021-22 academic year are President Seth Warner, Vice President Shane Halpin, Director of Research Hughston Preston, Director of Outreach Brianne Quinlan, Director of Programming Mackenzie Mangos, Director of Operations Matthew Penn, Director of Professional Opportunities Quinn Spangler, Fiscal Agent Danny Beim and Director of Communications Alex Oppel.
Check out the video by NCC (Newhouse Communications Center) News featuring the SPM Sabermetrics club and its passion for baseball statistics.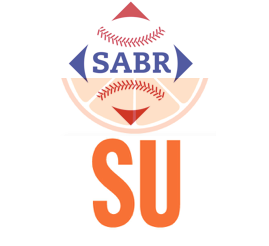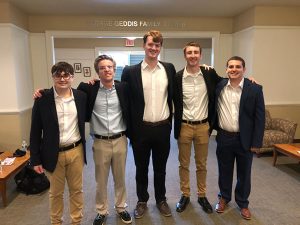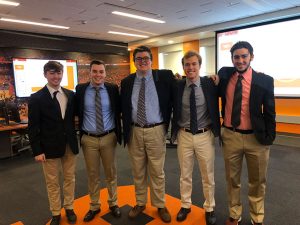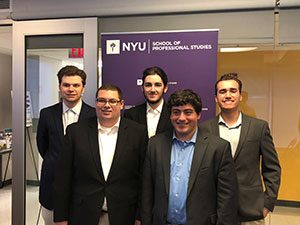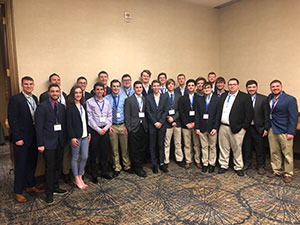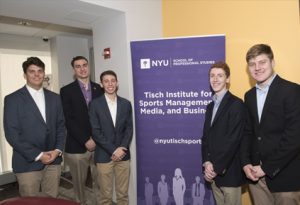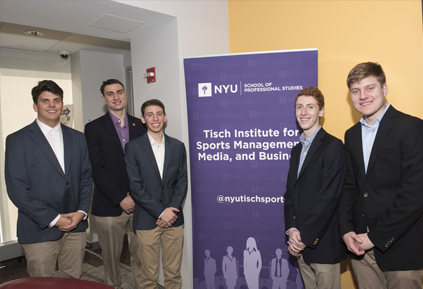 Basketball Analytics
Basketball Analytics Club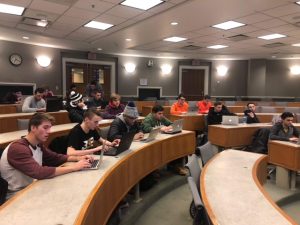 The Syracuse University Basketball Analytics Club conducts analysis on the NBA, NCAA, and high school basketball and has expedited the process of recording large sums of data at an efficient pace. The Club, which was established in 2015, has more than 40 members who strive to uncover fascinating statistical trends in basketball through research as well as maintaining a fun environment to discuss and debate all things basketball. Club members are working on research on a variety of topics focusing on professional and college basketball organizations, teams, players and business strategies. Members often participate in national conferences and competitions to showcase their research. Members also annually participate in the Falk College Research Celebration. Find examples of the club's research on Twitter@CuseAnalytics.
Fall 2021 semester highlights include hosting guest speakers, including Syracuse University alumni, as well as Calvin Floyd, a senior data scientist for the Sacramento Kings. Club leaders also designed and ran a mock case competition, hosted a watch party for primetime NCAA games, created an RStudio tutorial, and taught its members how to use TeamworkOnline. Plans for Spring 2022 include creating a case competition, attending a Brooklyn Nets game, hosting guest speakers on campus and working on basketball research projects. Nick Fleder (Data Science Manager, NY Knicks) and Kevin Belbey (Agent, CAA) are among the sport industry executives who will assist the club with these ventures.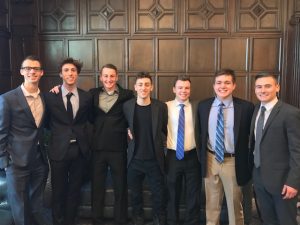 During the 2020-2021 academic year, the club virtually hosted NBA analytics executives as well as other industry professionals throughout the academic year, including Stephen Pelkofer of Sports Info Solutions, Justin Jacobs of the Orlando Magic, Nick Fleder of the Indiana Pacers and David Sparks of the Boston Celtics, among others.
In Spring 2019, several members attended the McCormack Sport Analytics Trade Deadline conference at UMass. They acted as general managers in a simulation of the NBA trade deadline. Attendees were broken into groups and assigned an NBA franchise. The groups then began trading and transforming their rosters for the duration of the day. The event gave students the opportunity to practice first-hand what takes place during NBA trade negotiations in regard to trade rules, salary cap management, and the CBA, among others. Past members also presented their research at the Midwest Sports Analytics Meeting at Central College in Pella, Iowa.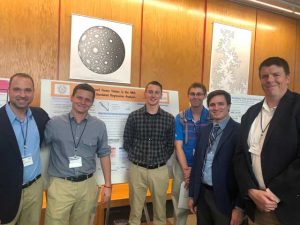 Officers for the 2021-2022 academic year are President Preston Klaus, Vice President Jared LaVigueur, Director of Operations Jackson Hett, Director of Research Ian Archer, Social Media Coordinator Kevin Ivers and Director of Recruitment Mark Nash.
Football Analytics
Football Analytics Club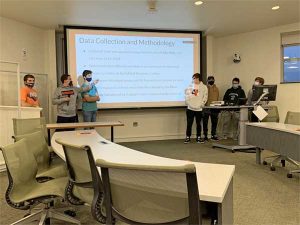 The Football Analytics Club was established during the 2017-18 academic year and became an officially recognized Syracuse University student organization in Fall 2019. The club started with four members, grew to 40 the next year, and then to more than 100 members in the two years since. The club meets weekly discussing all things related to football, conducting research, competing in trivia contests, and welcoming guest speakers, among other activities.
Club members spent the majority of the Spring 2021 semester working on an offseason simulation, in which each member acted on behalf of an NFL franchise and signed free agents, made trades, and completed a full seven-round NFL Draft. This activity allowed members to use their skills and football knowledge to test their ability to successfully lead a team through an offseason while competing against 31 other teams. During the Fall 2020 semester, club members took part in a Mock Case Competition. The students were divided into groups and tasked with projecting the contracts and future performance for certain NFL free agents. The groups presented their findings to a panel of upperclassmen and faculty..
In Fall 2019 and Fall 2018, club members attended a Buffalo Bills game, where members met with Sport Analytics alumnus Evan Weiss '19, a football analytics analyst for the Bills. Weiss was also the founder and first president of SU's Football Analytics Club.
Club members have worked on many research projects over the past few years, exploring topics such as "Do NFL Players Perform Worse After Receiving a Large Free Agent Contract;" "Do NFL Referees Display Bias Towards Certain Calls or Teams;" "How Winning/Losing Streaks Impact Future Winning Chances and Betting Lines;" and "How Player Arrests Affect Team Winning Percentage in the NFL." Also, club members participated in the NFL's first-ever analytics competition, the 2019 Big Data Bowl. SU's group was awarded an honorable mention for finishing in the top eight out of more than 50 entries. The Club has also conducted research for the XFL.
The Football Analytics Club routinely welcomes sport industry guest speakers such as Neil Hornsby, founder and CEO of Pro Football Focus; Bryan Kilmeade and Sam Schwartzstein, of the XFL's football operations department; Tucker Zeleny, director of sports analytics at the University of Nebraska; JT Busco, Syracuse University football assistant coach; and Ryan Smith, analyst and account manager at Pro Football Focus. These speakers, among others, give students insight into the use of analytics in both professional and college football.
Club officers for the 2021-22 academic year are Michael O'Connor (president), Mitch Bereznay (vice president), Kevin Ivers (director of research), Warren Yermack (director of operations), and Preston Klaus (treasurer). The Football Analytics Club meets weekly during the academic year. All Syracuse University students are welcome to attend. For more information, email O'Connor at moconn13@syr.edu
Hockey Analytics
Hockey Analytics Club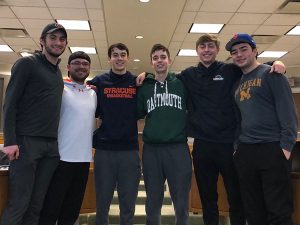 The Hockey Analytics Club is a student-run organization that meets weekly during the academic year to discuss trends and events in the world of hockey. The Club conducts analytical research and has worked with the Syracuse University Women's Ice Hockey team, the AHL's Syracuse Crunch, the NHL's Los Angeles Kings and SU's Tennity Adult League. Through these connections, club members have secured hockey statistician internships.
In Spring 2022, the club started a research project seeking to find trends in team payroll composition for previous Stanley Cup winners. In Fall 2021, club members discussed and analyzed the 2022-23 NHL season. In addition to this, the club hosted guest speakers during the semester, the most notable being NHL agent Allan Walsh. The club uses analytics in its research, discussions, and projects and features students from numerous majors on campus.
Club officers for 2021-22 are president Josh Freson, vice president Aidan Pavlick, director of research David Gold, director of operations Carter Lewis, and social media manager Quinn Robnett.
The club meets at 5:30 p.m. Wednesdays during the academic year in Falk 400 and is always looking for new members. The club uses analytics in research and discussions, but don't worry if you don't have an analytical background. The club is open to all SU students and recognizes that students from all academic backgrounds can positively contribute to its growth. Join us to gain analytical research skills, learn from industry leaders, and talk hockey with fellow fanatics! Contact Freson at jfreson@syr.edu for more information.
Sales Club
Sales Club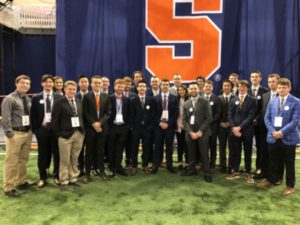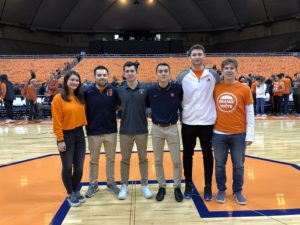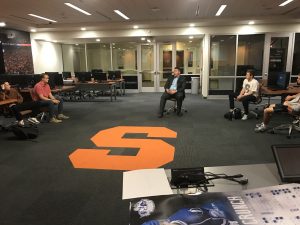 The Sport Management Sales Club was established in 2015 to act as a medium for earning members hands-on experience in the sport sales industry. In a job market with increasing demands for preliminary experience, students can add practical sales experience to their resumes. The club welcomes guest speakers in person and virtually each semester, holds workshops and events for members, while also pairing with Syracuse University Athletics to help sell tickets.
Highlights from the Fall 2021 semester include welcoming numerous guest speakers, hosting a sales training exercise with New York Mets Sales Manager Abby Rice, and presenting a resume workshop with Paycom Sales Recruiter Matthew Kilduff. Guest speakers included Barbara Jones (StayBillety), Jeremy Steinman (Ortho Marketing), Ben Norowski (New York RedBulls), Max Weisenbach (AHL), Connor Monzo (New York Yankees) and Zach Younker (Milwaukee Bucks).
The focus of the Spring 2021 semester was on holding a virtual sales combine in collaboration with BSE Global. The event featured panel discussions featuring Benjamin Neistat, manager of group sales, and Janaki Cash, manager of inside sales, of the Brooklyn Nets. Students benefited from sales training followed by head-to-head, scenario-based competition in the format of a combine.
During the Fall 2020 semester, the Sales Club partnered with the Boston Red Sox for its first-ever "Red Sox Premium Sales Project." SPM alumnus Sandor Kopitz '15, who is the manager of the Red Sox Sales Academy, helped form the partnership between the students and the organization. Club members were split into groups and asked to research a specific business in the greater Boston area. Students then created and presented a 10-minute sales deck on why that business should purchase premium seats with the Red Sox. This allowed club members to practice their real-world research and sales skills.
"It was great to partner with the SU Sport Sales Club this Fall to provide their members hands-on sales presentation experience," Kopitz said. "My goal was to share a bit about our sales process here with the Red Sox and give SU Sales Club members a taste of what premium season ticket sales are like, how we sell and market them at Fenway Park, and highlight the tactics we use to build value during a sales presentation. I hope each member was able to take away one or two things that they can use as they graduate and launch their careers in the sports industry."
The Club annually pairs with Syracuse University Athletics each Fall to help sell tickets for SU football, and men's and women's basketball games.
Club officers for 2021-22 are President Jake Palczak, Executive Vice President Alex Guo, Vice President of Membership Landon Richardson, Vice President of Programming Charlie Burns and Vice President of Events Jared Aaronson.
The Sales Club meets weekly during the academic year. For more information, contact Palczak at jcpalcza@syr.edu or club advisor David Meluni at dmmeluni@syr.edu All Syracuse University students are welcome to attend.
Soccer Analytics
Soccer Analytics Club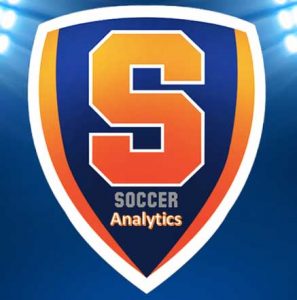 The Syracuse University Soccer Analytics Club, which was founded in 2018, conducts analysis and research on the various soccer leagues around the world. The club's major success has been achieved in the form of papers of being selected for various conferences, including the 2021 MIT Sloan Sport Analytics Conference. 2020 Midwest Sport Analytics Conference, and 2020 Carnegie Mellon Sport Analytics Conference. The club also won the award for Best Undergraduate Paper at the 2021 Academy of Economics and Finance and received an Honorable Mention a the 2020 Carnegie Mellon Sport Analytics Conference.
Club members strive to improve the scope of analytics in the world of soccer, hoping the same amount of statistics available for basketball or baseball will be available for soccer. Students are busy with research projects, meeting with executives and analytics professionals from the soccer industry, attending conferences to present their research, and participating in competitions. Find examples on Twitter @CuseAnalytics.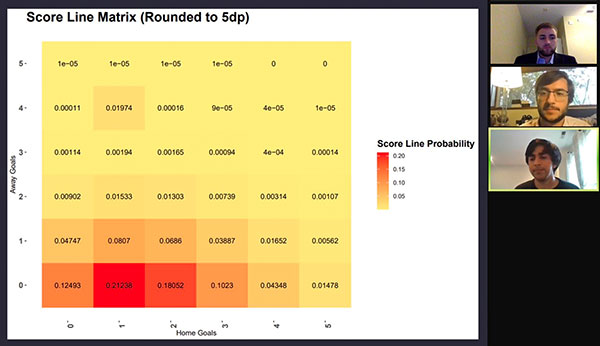 In 2019-20, the club mainly focused on its research element, creating a model to predict outcomes of soccer games in the top five European leagues and measured the success of the model against betting market odds. The club also continued its project of creating Real Plus Minus statistics for English Premier League players. Meetings feature guest speakers and industry executives. Students also used various statistical methods, including logistic regression, to understand which factors aid the LeMoyne College men's soccer team in scoring more goals and allowing less goals. The group assisted the team by breaking games into different splits, including home versus away, and in conference versus out of conference, to further discover tendencies in performance.
The club provides a platform for students with a passion for soccer to discuss the sport and work together, conducting research using a variety of statistical methods and analytical tools. Students from all majors on campus are welcome to join.
Kevin Ivers will serve as club president for the 2021-2022 academic year. Email him at kivers@syr.edu. The club meets weekly during the academic year, and meetings are open to all Syracuse University students.
Sport Analytics Women
Sport Analytics Women (SAW)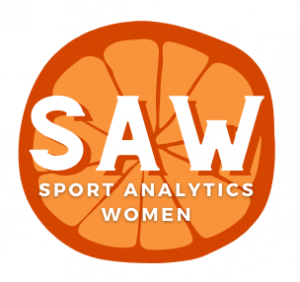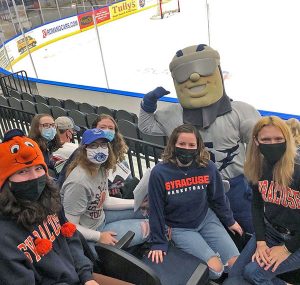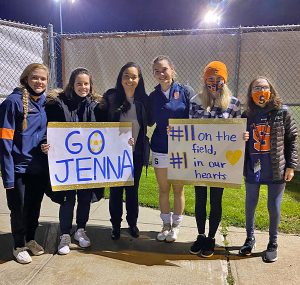 Formed in Fall 2020, Falk College's Sport Analytics Women (SAW) Club strives to create a group of like-minded women to build relationships, assemble a support system and study sport analytics during their time at Syracuse University and into their post-graduate careers. The club's mission is to collaborate and serve as a positive advocate for women in sport analytics by connecting with each other as well as with professionals in the industry. The goal of creating relevant opportunities for club members is achieved through tutorials on programs such as R, SQL, Python and Tableau, group research projects and hosting guest speakers.
In the 2021-2022 academic year, the club welcomed several guest speakers to campus as well as virtually, including Nola Agha, University of San Francisco quantitative analytics professor; Emily Curtis, Seattle Mariners coordinator of baseball projects; Carly Shaefer, HookIt implementation support specialist; Jordan Wetherbee, Miami Dolphins Director of Business Analytics; Kelsey Roberts, New York Knicks Basketball Data Analyst; and Gabby Wells, Senior Manager of Business Strategy and Analytics for DC United. They also toured the Syracuse Crunch's facilities at the Onondaga County War Memorial and the Syracuse Mets stadium.
In Spring 2022, SAW members began a project with HookIt, which focuses on social media analytics, examining college athletes from different sports and their social media performances, to determine if they would be a good partner for brands in conjunction with new Name, Image and Likeness legislation. In Fall 2020, club members learned more about interactive pitch charts in tableau. They brainstormed ideas for research projects and projected how female college basketball players will fare in the WNBA.
Club officers for 2022-23 are president Kylie Dedrick (kedrick@syr.edu), vice president Alison Gilmore (aegilmor@syr.edu), director of club outreach Marissa Schneider (mtschnei@syr.edu), secretary Piper Evans (pievans@syr.edu), director of programming Anna Pierce (apierc03@syr.edu) and fiscal agent Caitlin Kohlmeier (cekohlme@syr.edu).
The club meets weekly during the academic year in Falk College. Students from all majors are welcome. Follow the club's Instagram or on Twitter. For more information, email Dedrick at kedrick@syr.edu.
SPM Club
Sport Management Club
The Sport Management Club is a student-run organization in the David B. Falk College of Sport and Human Dynamics' Department of Sport Management. Since its founding in 2005, the Club has raised more than $567,000 for local charities.
Under the guidance of SPM Director and Endowed Professor Michael Veley and dedicated student leaders, the Sport Management Club has provided countless students, regardless of major, invaluable experiential learning opportunities to expand their professional, academic, and social skillsets.
The Club's signature event is its annual Charity Sports Auction to raise money for a Syracuse-area charity. The 16th annual auction was held online in November 2020. To support Meals on Wheels Syracuse, supporters placed bids online on hundreds of items, including sports memorabilia, gift certificates, household items, vacation packages, and electronics. More than $43,000 was raised. Previous beneficiaries of the club's annual charity auction have included Make-A-Wish Central New York, Boys & Girls Clubs, Golisano Children's Hospital at Upstate, the Ronald McDonald House Charities of CNY, the Central New York SPCA, the Upstate Cancer Center, Special Olympics New York, Food Bank of CNY, the Salvation Army, Rescue Mission Alliance, American Diabetes Association, and McMahon/Ryan Child Advocacy Center. For more information about the annual Charity Auction, visit Twitter @SPMAuction as well as sucharitysportsauction.com.
During the academic year, the Club routinely hosts guest speakers, takes group trips, and volunteers in the community. Due to COVID-19 restrictions, the Club mostly met virtually in Fall 2020 while also planning all aspects of the Charity Auction.
In Fall 2019, club members recorded more than 300 hours of community service, volunteering at places such as Meals on Wheels, Make-A-Wish Central New York, 3fifteen, Ronald McDonald House, OttoTHON, and New Castle Youth Basketball Association. The Club annually welcomes guest speakers in person and via Skype/Zoom from a variety of organizations such as Syracuse University Athletics, Learfield-IMG, NBA, United States Olympic Committee, Houston Astros, Phoenix Suns, Queensboro FC, University of Pittsburgh, and Fenway Sports Management, among others. Club members also hold professional development events throughout the year, helping students navigate applications, internships, cover letters, and resumes.
The Sport Management Club meets weekly during the academic year. Students from all majors are welcome. For more information, contact President Blake Taub (bltaub@syr.edu), Executive Vice President Megan Monzo (mtmonzo@syr.edu), Vice President of Membership Megan Sheehan (msheehan@syr.edu), Vice President of Community Service Drew Schiffer (apschiff@syr.edu), Vice President of Programming Alex Guo (aguo05@syr.edu) or Vice President of Administration Max Schobel (mpschobe@syr.edu).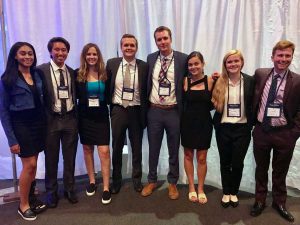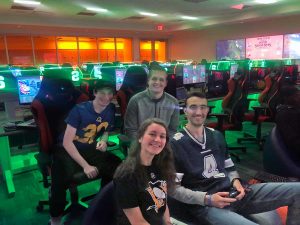 Sport Media and Marketing
Sport Media and Marketing Club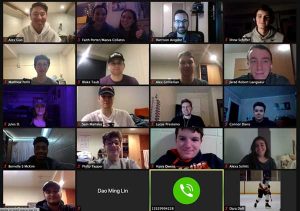 The Department of Sport Management formed a Sport Media and Marketing Club in Fall 2020 to provide students an opportunity to learn more about these particular segments of the sport industry. The club's mission is to provide real-world experiences for students by taking part in projects as well as connecting with peers, faculty advisors, and industry professionals.
The Club hosts guest speakers, helps to market Falk College's student organizations and events via social media, and participates in marketing case study competitions. Club members provide training on MailChimp, Canva and other commonly used programs in the industry.
In Spring 2021, the Club helped to market the Sport Management Sales Club's Combine, and wrote numerous articles for the Syracuse Sport Business Conference. Follow the Club's Instagram page @SU.SMMCLUB.
Club officers for 2021-22 are president Alex Guo, executive vice president Maeva Collatos, vice president of programming Matthew Penn and vice president of administration Faith Porter.
The Sport Media and Marketing Club meets weekly during the academic year in Falk College. Students from all majors are welcome. For more information, please email Guo at aguo05@syr.edu

Sportsbook Analytics
Sportsbook Analytics Club
The Falk College Sportsbook Analytics Club was founded in 2019 in response to one of the fastest growing industries in the nation. The club and its members continue to explore, learn, and discuss the ever-changing landscape of sport prediction markets, such as legalized sports betting and daily fantasy sports.
The club has annually expanded both in membership and in programming. In addition to discussion about the industry's news and latest trends, the club has introduced workshops, competitions, and a collaboration with a start-up platform called Playd, a platform in which users trade stock in players using "Playd Cash" to try to build a portfolio. Dividends and prices of these players are determined by performance, trading volumes, and even real-world contracts. Members of the Sportsbook Analytics Club tested and provided feedback to the platform, utilizing their knowledge of prediction markets and player projections along the way.
The workshops provide club members with techniques that can be utilized across the field of sport analytics, such as simulations in R and Excel. In Spring 2021, club members took part in a unique March Madness competition. Members made their bracket selections, but points awarded for correct picks were decided by the "market," a valuable chance to gain familiarity and apply lessons related to the workings of sport prediction markets, particularly as it relates to moneylines.
In Fall 2021, the club welcomed guest speaker Dan Zimmerman, a Syracuse University Class of 2019 graduate who is the founder of Verse Gaming, a social media platform built for peer-to-peer wagering where users send friends a bet, thus eliminating "the house." SU's Sportsbook Analytics Club is using Verse to hold inter-club competitions, where members need to accurately pick sports props to earn credit.
Students from all majors and backgrounds are welcome to weekly meetings and can email club president Hunter Kuchenbaur at hckuchen@syr.edu for more information.
Sport Professionals of Color
Sport Professionals of Color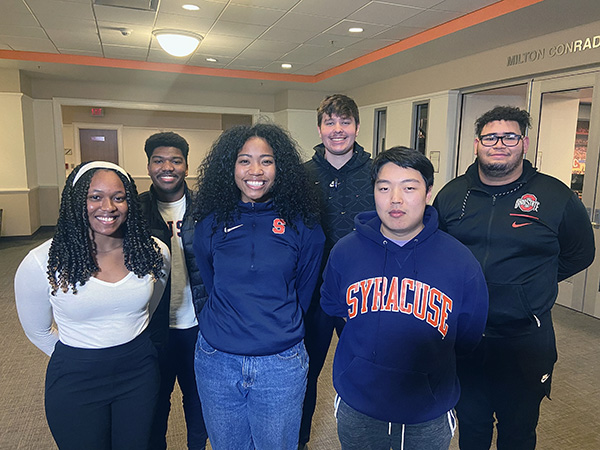 The Department of Sport Management's Sport Professionals of Color Club is an organization that strives to connect students who identify as people of color with sport professionals from across the industry.
The organization was formed during the 2014-15 academic year with the purpose of helping to guide young professionals in their pursuit of success and career establishment in the industry. The club strives to improve members' professional skills, host speakers, foster networking growth, and take part in experiential learning opportunities.
In the Fall 2021 semester, the Club hosted "A Conversation on Mental Health and Sports" that featured a panel discussion on the impact of mental health on athletes of color. Panelists included Dr. Stephany Coakley (senior associate athletic director for mental health, wellness and performance at Temple) and Simidele Adeagbo (the first African woman Olympian in Skeleton). Falk College benefactor David Falk virtually joined the Club in October to discuss his career in the sport industry, working with NBA players, and specifically how he guided young Black athletes to make positive decisions to elevate their careers. The Club also hosted SPM alumnus Elijah Biggins '16, who spoke about his experience at Syracuse, the importance of networking, and how he used his background in sports to pivot into other industries. Biggins is now a marketing strategist at Genius Media. The Club provided a professional development interview workshop for its members with SPM alumna Charma Harris '13, who shared her top interviewing tips. Harris is now a Consultant with The Clearing Inc. Club members also created a 10-team fantasy basketball league to participate in and debate current NBA news.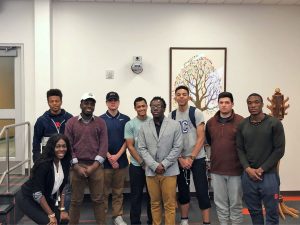 The club is always looking for new members to take part in its activities and meetings. Past events include an NFL Draft watch party, co-hosting a panel discussion on women in sports titled "Competing to Win" with Phi Beta Sigma Fraternity, Inc., as well as hosting a Madison Square Garden internship panel. The club has welcomed guest speakers Arnold Malloy of the Syracuse Chiefs, Kevin Cooper of the Houston Texans, Davina Sutton of ESPN, CNN Atlanta/London, and Turner Sports, author/consultant Will Baggett, social media entrepreneur Eamonn Donlyn, Former NFL player Jed Collins and ESPN Information Specialist Francisco Ramos. Committees are working to help the club grow its membership and campus presence.
Meetings are open to all Syracuse University students. Email Elena Randolph at edrandol@syr.edu or call the Department of Sport Management at 315-443-9881 for more information.
SVEM Club
Sport Venue and Event Management (SVEM) Club
Mission statement: To provide students specific knowledge and experience focused on managing and operating sport and entertainment facilities and events.
Objectives:
Create an experiential learning opportunity for SU graduate students interested in sport venue and event management.
Create activities that foster philanthropic and social responsibility associated with sport.
Create career networking and educational field trip opportunities for members of the organization.
Promote interest in the sport venue and facility management industry
Organizational Structure:
Executive Board: comprised of four (4) members.
Advisor (Faculty Member): Provide oversight and managerial direction; serve as the liaison between the Department of Sport Management and The SVEM Club; work directly with officers on communication, marketing, and financial matters; serve as co-chair of fundraising activities sponsored by the organization.
President: Represent the club as primary contact with the Office of Graduate Student Organizations. The President will be responsible for running all meetings, programming and developing club activities such as coordinating guest speakers, fundraiser meetings and other social activities.
Vice President: Responsible for assisting the president in developing meetings and club activities, maintaining attendance of meetings, collecting membership dues, and other miscellaneous tasks.
Treasurer: Responsible for keeping financial records of funds and allocation of disbursements subject to board approval, and as outlined by the Office of Graduate Student Organizations.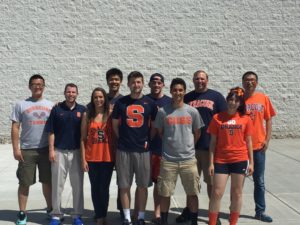 Membership: Any graduate student in the M.S. Sport Venue and Event Management Program in the David B. Falk College of Sport and Human Dynamics at Syracuse University is eligible to be an active member and may hold office. All active members must submit annual dues of five ($5) dollars.
Meetings: General club meetings will be held on a bi-weekly schedule, as determined by the President and Advisory Faculty Member and voted on by the membership. All general meetings are required among all members. Executive Board meetings will be held a minimum of once per month.
For more information: Contact Dr. Jeffrey Pauline at 315-443-2630 or jspaulin@syr.edu.
WISE
Women in Sports and Events (WISE)
Women in Sports and Events (WISE) is a nationally recognized group whose goal is to be a leading voice and resource for women who currently work in, or aspire to be a part of, the professional field of sports and events. In 2009, Syracuse University was voted in as the first collegiate chapter of WISE's national organization, and since its inception on campus, has offered multiple professional development opportunities for members. Students in WISE are involved with numerous events and activities over the course of the academic year, including networking trips, fundraisers, interview workshops, professional development seminars, community service, and assisting with SPM alumni events.
During the Fall 2021 semester, the Club welcomed numerous guest speakers, who shared their industry experience and expertise, including Melissa Duhaime (PepsiCo), Tracy DeForge (The Players Impact), and Jillian Barry (Rookie Road). Syracuse University Executive Senior Associate Athletic Director Sue Edson and SU Athletics Director of Marketing Jennifer Albanese gave members the opportunity to work at marketing tables at SU's women's sporting events as a "Celebration of 50 Years of Women's Sports at SU." WISE members also held a networking workshop, volunteered at the annual Ms. Orange Fan Luncheon and took a yoga class at SU's Barnes Center to foster team building.
A main focus for the Spring 2021 semester was pairing with the University of Pittsburgh's WISE Chapter to host a webinar titled "The Women Behind Pro and Collegiate Basketball." The webinar featured SPM alumna Drina Domic '19 (NBA), Natalie Dumin (HBSE/Philadelphia 76ers), Beth Kane (NCAA) and Audrey Stapleton (Charlotte Hornets). WISE also co-hosted a "Women in Sports Journalism" panel with The Women's Network Syracuse, featuring Syracuse alumna Sarina Morales (LA Rams) and Maddy Glab (Buffalo Bills).
In January 2020, partnering with Syracuse University women's basketball, WISE co-hosted a "Professional Women of Syracuse" event at the Carrier Dome featuring panelists who shared their insights on working in athletics. In Fall 2019, the club organized a two-day trip to Pittsburgh to network and learn from industry professionals. The group met with executives from the Pittsburgh Steelers, Pittsburgh Pirates, Pittsburgh Penguins, Diamond Kinetics, Dick's Sporting Goods, and WISE Pitt. They toured Heinz Field, PNC Park, and PPG Paints Arena, and attended a Penguins NHL game.
WISE members often volunteer at the Ronald McDonald House in Syracuse to cook and serve meals to families staying at the facility. The group also co-hosts workshops focusing on campus resources and resumes; partners with Witty Wicks, a homemade candle company, and Chipotle, to fundraise for future networking trips and events; and welcomes numerous guest speakers to campus or virtually.
In Fall 2018, the club went to Philadelphia, where they met with the Philadelphia Phillies, Sixers, Flyers and the University of Pennsylvania. The women toured Citizens Bank Park, Wells Fargo Center, and University of Pennsylvania athletic facilities, speaking with women who work throughout different sectors of the sports organizations. Students also attended the UPenn vs. Columbia volleyball game and Flyers vs. Golden Knights NHL game.
"WISE provides a fantastic way for young women to hold leadership positions and create opportunities for members, such as hosting events or collaborating with other on-campus groups," said WISE co-advisor Nicole Cost, who is also an internship placement coordinator in the Department of Sport Management. "These are great talking points when networking as well as on interviews, not to mention a solid way to learn skills for when they leave campus."
Keep up with SU's WISE Club on Social Media: Twitter: @WISE_SU; Instagram: WISE_Cuse; and Facebook: Women in Sports and Events at Syracuse University.
The club officers for 2022 are Sydney Topper, president; Paula Ostrowska, vice president; Emma Isaacson, treasurer; Sarah Pivawer, secretary; Allyssa Helland, communications chair; and Sydney Orszulak, fundraising and community outreach chair.
The WISE Club includes women from all majors on campus interested in pursuing careers in sports and events. For more information, email WISE co-advisors Nicole Cost at nfimbrog@syr.edu or Lisa Liparulo at lmliparu@syr.edu, or club president Sydney Topper at sbtopper@syr.edu.