Jan. 19 webinar to explain how network will slow spread of COVID-19 in New York State.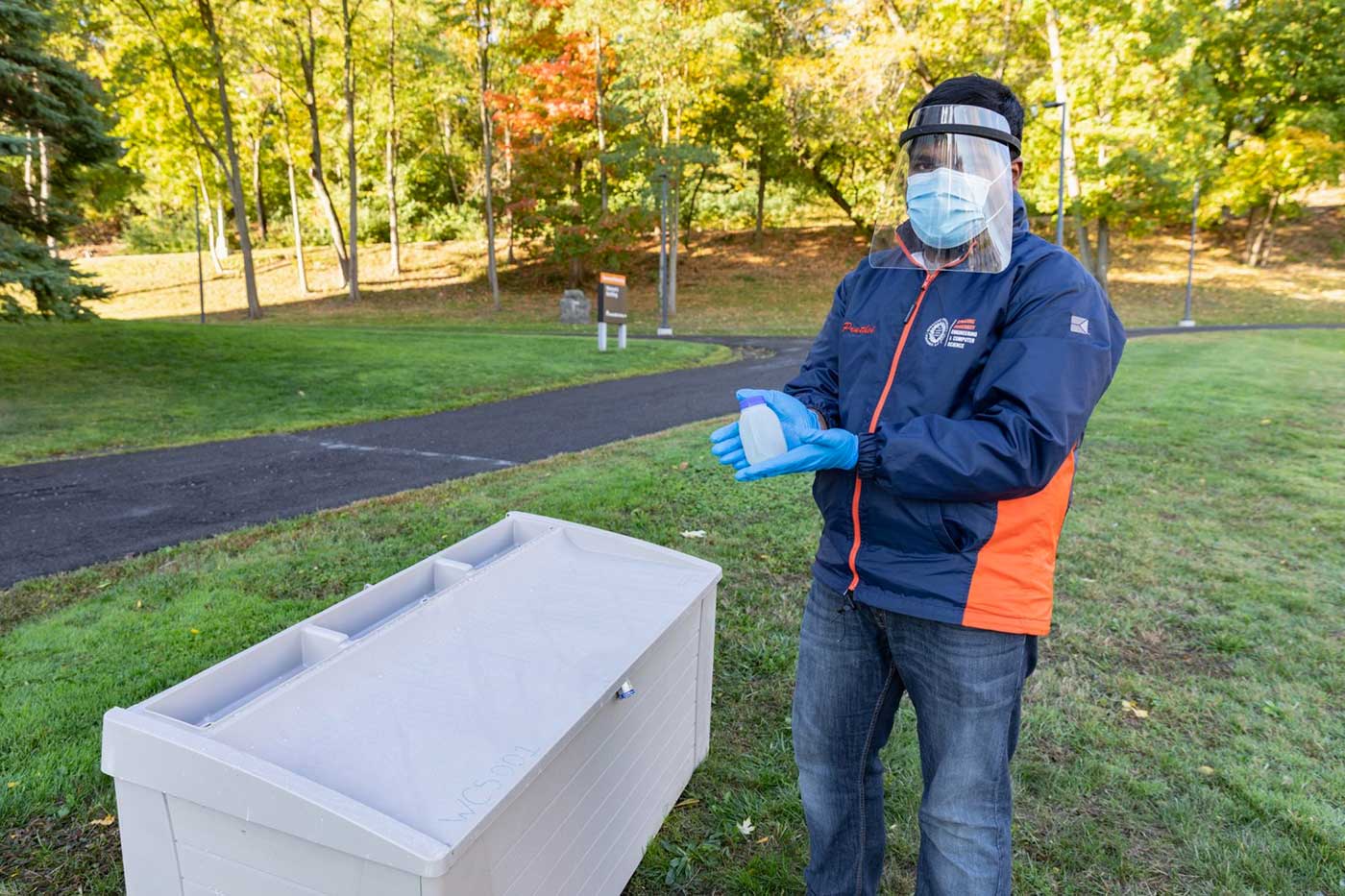 As the omicron variant of COVID-19 continues to spread quickly across New York State and the U.S., Syracuse University and the New York State Department of Health are partnering on a statewide wastewater surveillance network that will provide three to five days early warning that COVID-19 cases are increasing or decreasing in a community.
To learn more the public health benefits of the network, you are invited to join a free webinar called "Introduction to the New York State Wastewater Surveillance Network" from 10 to 11 a.m. Jan. 19. Registration is required to attend.
The webinar is organized by the Syracuse University Falk College Department of Public Health and the University's Environmental Finance Center, and co-sponsored by the New York Water Environment Association and New York State Water Resources Institute.
In mid-December, New York Gov. Kathy Hochul '80 announced that the Department of Health and the Syracuse University public health team led by epidemiologist David Larsen, an associate professor of public health at Falk College, will expand the University's groundbreaking method to analyze wastewater for COVID-19 to include at least one wastewater treatment plant in each of the state's 62 counties.
In the last year, 20 counties have participated in wastewater surveillance with test results providing evidence of COVID-19 in communities that are home to more than 2 million New York residents. New York City has also conducted wastewater surveillance in its five boroughs, and the expansion of the statewide network will improve coordination and provide an opportunity for participation from many more municipalities.
Studies have shown that wastewater surveillance detects variants of the virus such as omicron. New York State reported 22,478 new COVID cases on Dec. 19 and 60,000 from Dec. 17-19, each a record for the state.
"We're learning new things about the COVID-19 virus every day, and in order to stay ahead of it, we've had to adopt new and innovate strategies for prevention and detection, particularly when it comes to variants," Hochul says on the official New York State website. "I thank our nation-leading scientists and researchers at the Department of Health, and our academic partners at Syracuse University and SUNY Buffalo, SUNY ESF and SUNY Stony Brook for their efforts to track the virus through the cutting-edge wastewater surveillance program that will undoubtedly be used to inform public health issues well into the future."
The Jan. 19 webinar will feature Larsen; Mary B. Collins, associate professor of environmental studies at SUNY College of Environmental Science and Forestry (ESF); and other experts who will discuss details of the network and answer questions about the real-time monitoring of wastewater for coronavirus RNA. Larsen's team and the Department of Health are working with the state Department of Environmental Conservation to develop the network throughout the state.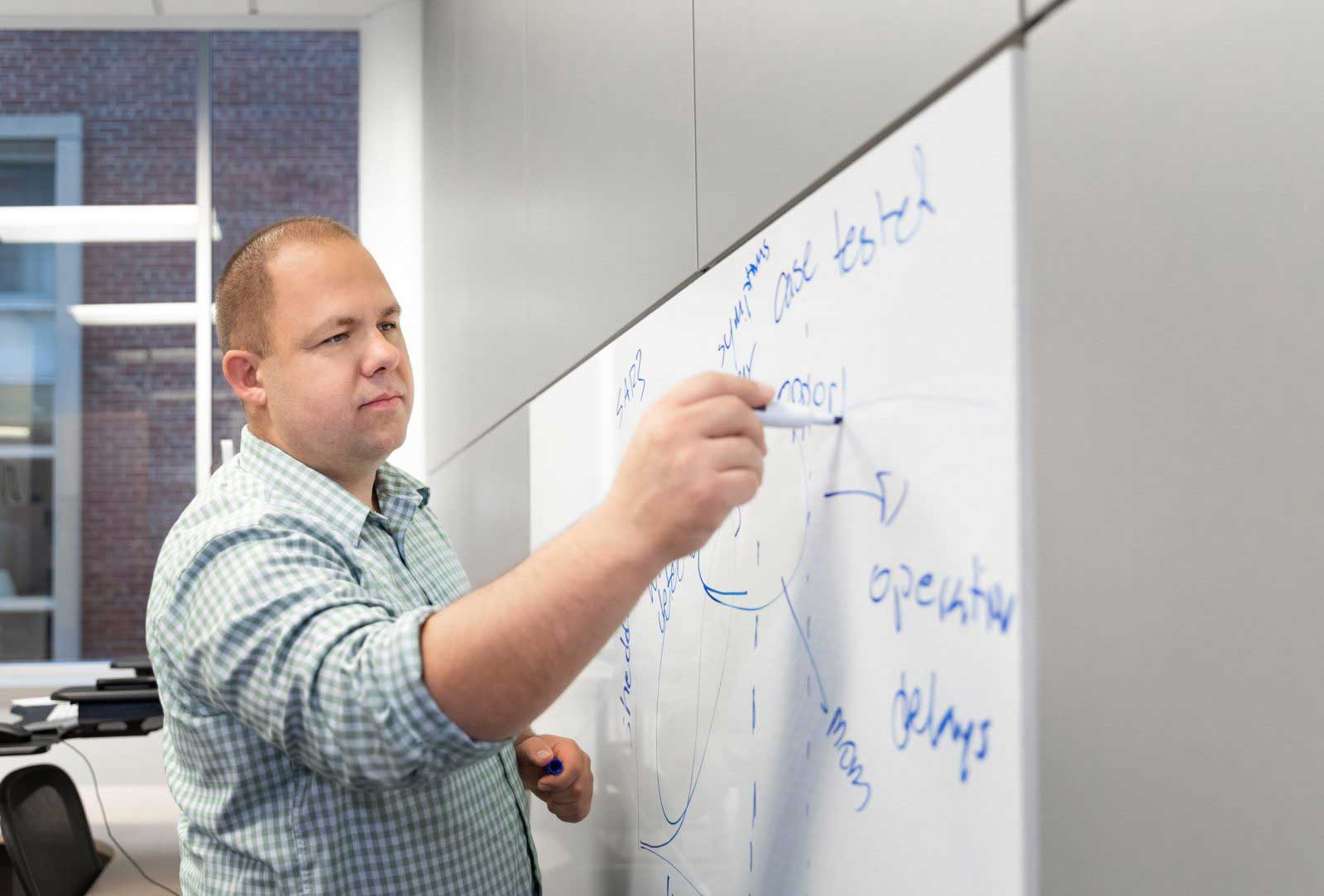 "Establishing wastewater surveillance in every county throughout the state will give us better understanding of COVID-19 transmission," Larsen says. "This system will help the public and policymakers better respond to the pandemic."
The webinar is designed to inform wastewater treatment plant operators, county and municipal government officials, elected officials and staff, and public health officials, but will be structured in a way that any New York State resident can learn how the network will work and the health benefits derived from it.
Testing wastewater for the virus that causes COVID-19 doesn't depend on testing individuals. The statewide network will help participating municipalities establish the baseline level of virus and identify which communities experience an increase. This information will complement other state testing and surveillance efforts to better understand the risk of COVID-19 transmission throughout the state and allocate public health resources.
While the wastewater surveillance network will initially focus on COVID-19, it will remain a vital public health resource as it will be able to detect other infectious diseases and provide estimates of opioid use.
For more information, visit the New York State Wastewater Surveillance Network website. Visit the registration page to attend the free Jan. 19 webinar "Introduction to the New York State Wastewater Surveillance Network."