A Devotion to Family, Friends, Food and Social Justice: Remembering the Life of Professor Evan Weissman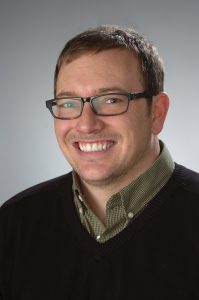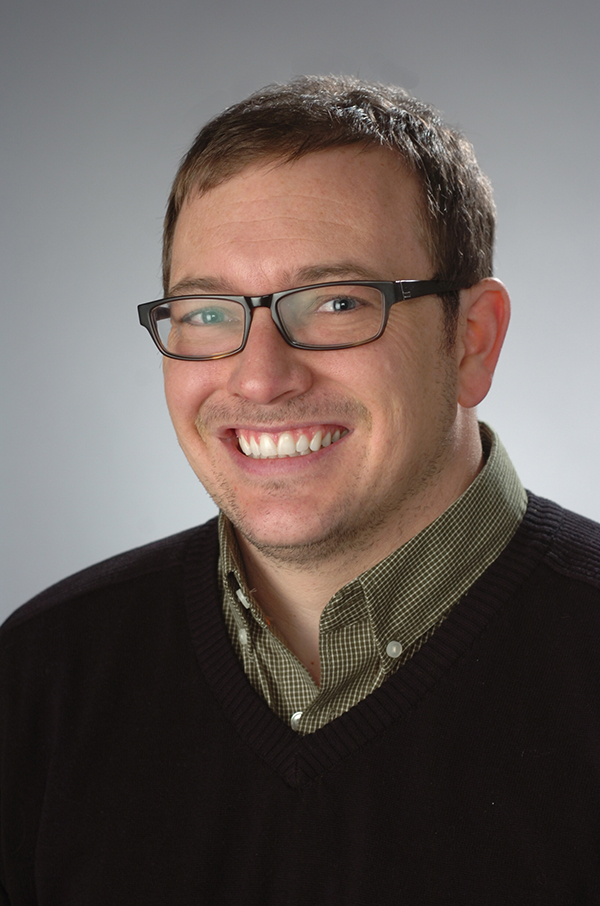 Evan L. Weissman, Ph.D., Associate Professor in Food Studies and Nutrition at Syracuse University's Falk College, passed away unexpectedly while at home with his family on April 9. Professor Weissman touched the Syracuse community where he lived, and that he loved deeply, with his kindness, his energy, and his passion for social justice.
Professor Weissman joined Falk College in 2012 and was instrumental in working as part of the collaborative team that successfully launched a bachelor of science in Food Studies in 2014 and additional academic programs since that time. The undergraduate director of the Food Studies program, he was an affiliated faculty member in Syracuse University's Aging Studies Institute and the Maxwell School of Citizenship and Public Affairs' Department of Geography.
He was a highly approachable, committed teacher who was equally comfortable in a classroom and working with students on a compost pile. Whether it was an introductory food studies course or advanced-level offering, Professor Weissman engaged students in community-based work to advance social change. During his popular Farm to Fork course, students explored culinary theory and practice of alternative food networks through cooking laboratories and field trips.
A partnership he created with My Lucky Tummy, a pop-up food court celebrating the refugee and New American community in Syracuse, helped students develop tangible, transferrable skills while making an impact on the community. Students worked side-by-side with chefs from Eritrea, Japan, South Sudan, Iraq and Bhutan, learning about different cultural foodways and developing related competencies. Students' deep interest in this particular learning opportunity, and the many hours they volunteered for no pay or credit, exemplified the commitment to making communities stronger that he fostered in his students.
His numerous honors include the Syracuse University Excellence in Graduate Education Faculty Recognition Award, the Falk College Faculty of the Year Award for Teaching Excellence, the Syracuse University Faculty Sustainability Fellowship and a Teaching Recognition Award as part of the Laura J. and L. Douglas Meredith Professorship Program, which he received in 2015. That same year, students in his Feeding the City course were honored with a Chancellor's Award for Public Engagement and Scholarship, an award Evan and his students received on multiple occasions in recognition of meaningful and sustained engagement.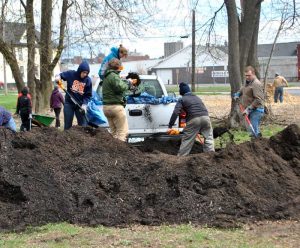 His research examined grassroots efforts to address food disparities in urban America. His specializations in local food policy, food deserts, community food systems, food justice, food system inequality, urban agriculture, and community gardens made him an often sought-out expert for national and local media, including WAER's City Limits project focusing on poverty in Syracuse where he discussed how proposed changes to the SNAP food and nutrition program would impact local families, food security, and agriculture in our region.
With scholarship that was directly and consistently focused on equity, diversity, and inclusion through community-engaged, participatory teaching, his research sites often became hosts for students fulfilling practicum requirements, and many of his journal publications included student co-authors.
A collaborator who reached across the Syracuse University and SUNY ESF campuses and beyond, he was the recipient of numerous research grants and awards. Most recently he served as principal investigator of the project, Increasing Demand for Local Foods in Cortland County School Meal Program, funded by Cornell Cooperative Extension / NYS Farm to School to raise awareness of and demand for local foods in schools. He was a co-principal investigator on the CUSE Grant, Turbulent Tenancy: Evictions in Syracuse, further illustrating a life-long commitment to interdisciplinary innovation to build and strengthen communities.
Professor Weissman was a founding member and served on the board of Syracuse Grows, a grassroots network that cultivates food justice through advocacy, education, and resources in support of urban food production, and served on the Onondaga County Agricultural Council. His unwavering dedication to these causes also helped launch the newly-formed Syracuse-Onondaga Food Systems Alliance (SOFSA), a multi-sector coalition of stakeholders from across the food system in Onondaga County.
His many professional affiliations included the Agriculture, Food and Human Values Society, the Association for the Study of Food and Society, and the Association of American Geographers where he often chaired conferences and presented at them.
An associate editor of Urban Agriculture and Regional Food Systems he was also an ad hoc reviewer for Agriculture, Food and Human Values; Journal of Agriculture and Environmental Ethics; Journal of Agriculture, Food Systems, and Community Development, and; Renewable Agriculture and Food Systems, among others.
Professor Weissman earned his Ph.D. in geography from the Maxwell School of Citizenship and Public Affairs at Syracuse University. His dissertation, "Cultivating the City: Urban Agriculture and Agrarian Questions in Brooklyn, NY," explored the tensions between the stated goals and outcomes of urban cultivation. He earned a master of arts in sociology and minor in environmental policy from the University of Tennessee, and a bachelor of arts in environmental policy, administration and law from Binghamton University.
As an educator, mentor, scholar, and friend, Professor Weissman was committed to the human condition, always problem-solving to build better communities. He inspired those around him to advocate for equity in the food system and beyond. Along with his family, the Falk College community, including current students and countless alumni working for food justice and social justice, will continue the work he believed in so deeply as shared in a tribute to his life. Additional details about ways the community will come together to celebrate the life and work of Dr. Weissman will be announced at a later time.