Higher Education Students Lead the University's Native Student Program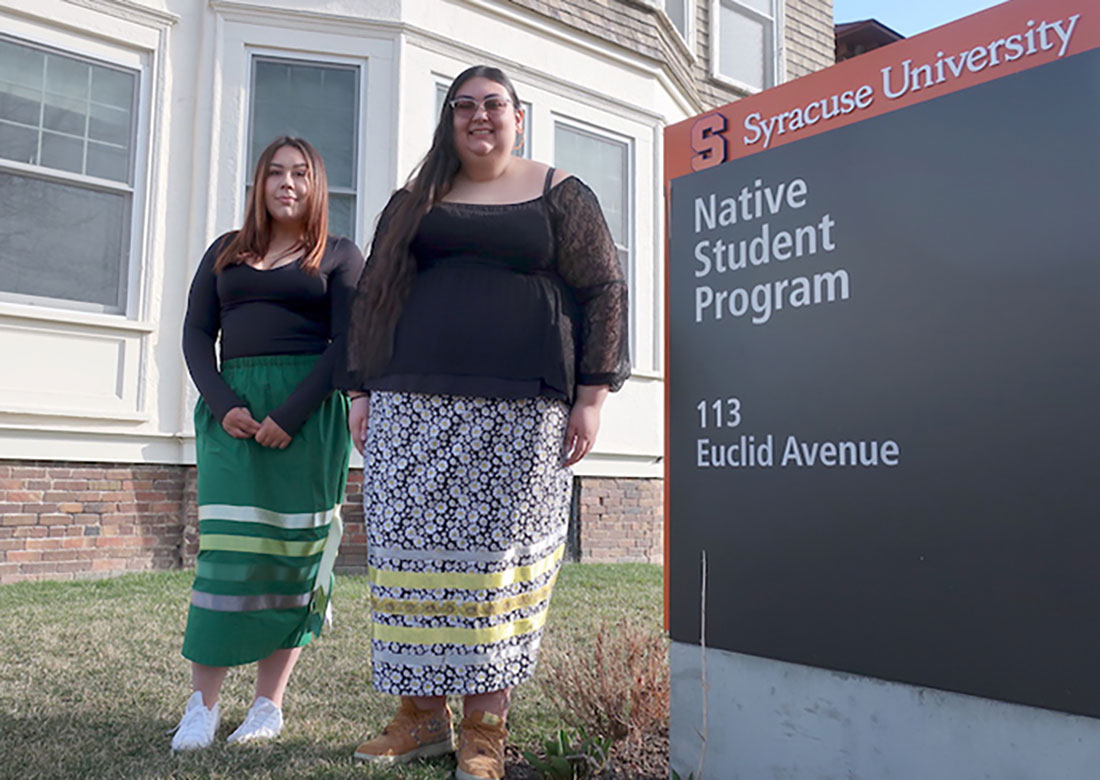 In October 2022, after nearly 33 years at Syracuse University, Regina A. Jones '07 retired as director of the University's Native Student Program. She launched the program in 2006 along with Stephanie Waterman '83, G'04, while simultaneously studying for a bachelor's degree in child and family studies from Falk College (now the Department of Human Development and Family Science).
Bailey Tlachac G'23 recently took the reins as program coordinator while completing a master's in the School of Education's higher education program. Tlachac, Oneida Bear Clan from Wisconsin, previously served as the program's graduate assistant, a role now filled by another higher education graduate student, Nicole Smoke '17, G'24, Mohawk Wolf Clan from Akwesasne, on the New York-Ontario border.
Syracuse University News sat down with Tlachac and Smoke to discuss their roles, their experiences on campus as Native students, and more in this Q&A story.