By Emma Henzes
The solution to addiction requires prevention, treatment, and governmental action, Falk College is preparing students and professionals from diverse academic and professional fields to effectively address addiction through scientific principles and global engagement.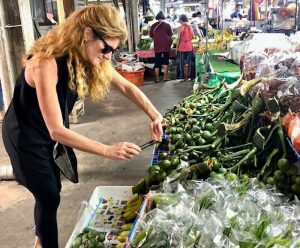 As the opioid epidemic extends into its second decade, the nation faces a critical need for a well-educated workforce to address prevention, treatment, recovery and policies that address the systemic factors that perpetuate addictive behaviors. At the same time, state and federal drug policies are rapidly changing, but they are subject to ideology and political priorities in the absence of evidence-based policies and practices, requiring cross-disciplinary collaboration and advanced education and training, according to public health professor
Dessa Bergen-Cico
, Ph.D., the coordinator of the Addiction Studies program, along with associate teaching professor
Ignatius Ijere
, Psy.D. and internship placement coordinator Susan Scholl, M.S., CASAC, CHES.
Falk College offers a 12-credit Certificate of Advanced Study (CAS) in Addiction Studies that examines the intersectionality of substance use and addictive behaviors with emphasis on prevention, policy, and sustainable recovery. Combining addiction studies with competencies in mental health counseling and public focused graduate programs prepares students to address this complex social problem while enhancing their marketability for employment.
Laura K. Thompson, Ph.D., LPC, CAC 1 completed her CAS in Addiction Studies while working on her Ph.D. in Counseling and Counselor Education at Syracuse University. Thompson says addiction touches so many lives and that understanding human nature is critical for proper care. "The CAS in Addiction Studies does a great job of exposing students to information about the root causes of addiction and ways to work with those who are struggling," Thompson says. "This knowledge has been imperative in my work as a mental health counselor." She currently works at Regis University in Denver, Colorado as a staff counselor with a substance abuse specialty. Thompson teaches as an affiliate faculty member in the graduate program of Counseling at Regis and as an adjunct faculty member in the Department of Applied Psychology at New York University.
Addiction Studies coupled with Syracuse University graduate degree programs such as social work, marriage and family therapy, psychology, and mental health counseling provides valuable skills for clinical practice. Graduate students enrolled in programs such as public administration, public affairs, public health, education, human development and law will benefit from coursework emphasizing prevention or policy, taking knowledge and skills to the community and societal level, influencing change on a broader scale.
Bergen-Cico and Ijere note that pursuing a graduate degree and a CAS simultaneously can provide an employment advantage upon graduation. The Addiction Studies CAS is also available as a stand-alone certificate to provide professionals with advanced education or enhance a bachelor's degree. Thompson shares that her Addiction Studies CAS helped her career significantly, providing her with a standout specialty area when applying for positions in University Counseling Centers nationwide.
Faculty who teach in the Addiction Studies CAS are actively engaged in diverse research areas such as; mindfulness-based prevention and recovery, drug policy, behavioral addictions, new psychoactive drugs, harm reduction, medical cannabis, and traumatic stress as a risk factor. Interested students have the opportunity to engage in faculty research or receive mentoring for their independent research interests. Thompson advises students to immerse themselves in their education experience. "Dig into the information and find ways to apply what you're learning through internships or work experiences," Thompson says. "As one of my professors used to say, 'practice makes permanent!'" She continues to remain in contact with several of her professors at Falk. "They have served as mentors to me, and I am grateful for this."
Falk's Addiction Studies program also has longstanding collaborative relationships with leaders in global drug policy and the Council of Europe's Pompidou Group to Combat Drug Abuse and Illicit Trafficking. This partnership brings together scientists and practitioners from across the globe to examine emerging trends and innovative drug policies rooted in public health. Students have opportunities to participate in annual international executive education training offered by the Pompidou Group's Drug Policy Academy. Recently these trainings have been conducted in the Netherlands, Spain, Poland, Norway, and Italy.
All courses are approved by the New York State Office of Addiction Services and Supports (OASAS) for credentialing and continuing education. Completion of the certificate, with the inclusion of prevention science and ethics elective courses, meets the education training requirement for OASAS Credentialed Prevention Professional (CPP); and partially meets the requirements for Credentialed Alcohol and Substance Abuse Counselor (CASAC).
Learn more about the Certificate of Advanced Study (CAS) in Addiction Studies