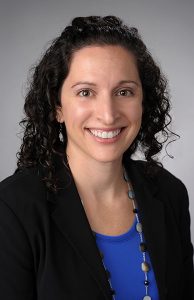 Jessica L. Garay (NFS) PI
Academy of Nutrition and Dietetics Foundation / Vegetarian DGP, 9/1/19-8/31/20
At present, it is unclear if the anti-inflammatory effects of a vegetarian diet directly benefit competitive athletes who engage in high-intensity exercise. Therefore, Redmond aims to directly measure levels of pro- and anti-inflammatory biomarkers and assess overall diet quality (using the DII) between vegetarian and non-vegetarian female collegiate athletes. This study was developed in response to observed interest in vegetarian diets among female athletes as well as growing opportunities for dietitians to provide nutrition education to collegiate athletes about overall diet quality. The results of this study can be used to highlight the need for sports nutrition professionals to closely monitor collegiate athletes and provide evidence supporting the potential benefits of a vegetarian diet for female collegiate athletes.