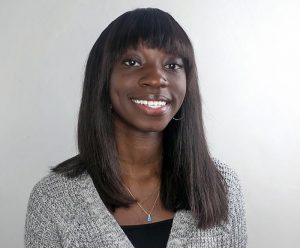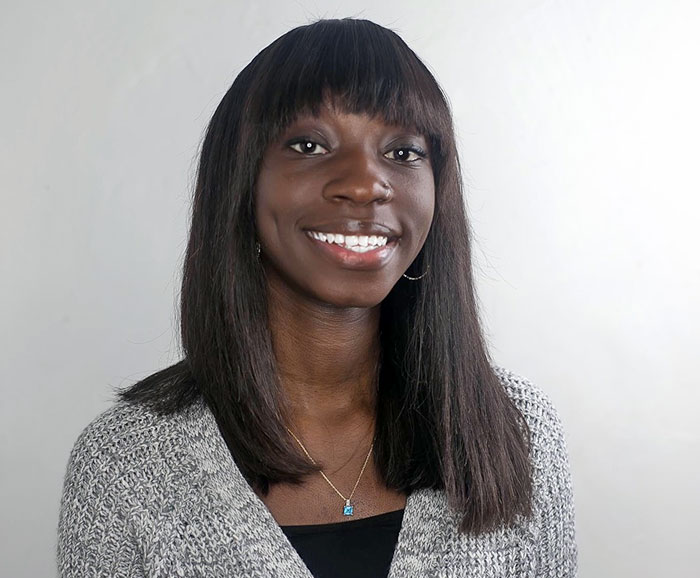 Turning research into innovative solutions is the ultimate goal for Falk College public health alumna, Fanta Drame '18. She originally accepted her offer to Syracuse University to pursue the pre-med track and become a pediatrician, her childhood dream. However, she learned about public health during her summer experience at the Clinton Foundation and changed her major within the first week. After sitting in Professor Jim Byrne's Personal and Social Health class, she knew this was one decision she would never regret. Pursuing the public health route allowed her to merge her passion for health, interest in travelling and goal of enacting change to serve a larger population.
The year 2017 was an exciting time for her as she leveraged her classroom experiences and teachings as an intern at the Centers for Disease Control and Prevention (CDC) and was the first to take part in a global comparative study abroad program for her last semester. She was accepted to the IMHOTEP Summer Program and was placed at CDC'S NCEH/ATSDR Department. She completed an independent project in health and risk communication where she assessed and analyzed the official messages distributed in Liberia during the Ebola epidemic. Using readily available, free to low-cost software, she tracked the changes in message priority, new additions, changes in wording, and changes in perceived emotional tone and its correlation with the trajectory of reported cases.
Fanta then advocated for herself to be the first Syracuse University student to complete the School of International Training's International Honors Program. After receiving support from the faculty of Falk and the Syracuse University's Study Abroad office, she travelled from Washington, D.C. to New Delhi, India, then Cape Town, South Africa and lastly Sao Paulo, Brazil for her last semester. "This was a fulfilling experience. I learned about different cultures, gained four new homestay families, met wonderful people and got in touch with my nature side." While studying the health care systems as well as the socio-political and economic climates of each location, she analyzed maternal and child health globally, assessing the gap between theory and practice.
Fanta's commitment and love for public health led her to pursue her MPH/MPA and then eventually her DrPH. "I have created my purpose and found a way to make a difference and pay it forward," she says. Her career goal is to open her own non-profit organization geared towards alleviating maternal and child mortality globally.
Drame was one of twelve seniors named as a 2018 Syracuse University Scholar, the highest undergraduate honor the University bestows. She is described by her teachers as an outstanding scholar who blended her studies in public health with a strong portfolio of research and community service to prepare for a career aligned with her unwavering social justice values. As a Syracuse University Scholar, she shared remarks during Falk College's May 2018 Convocation: