Falk College's School of Social Work Provides American Perspective at International Seminar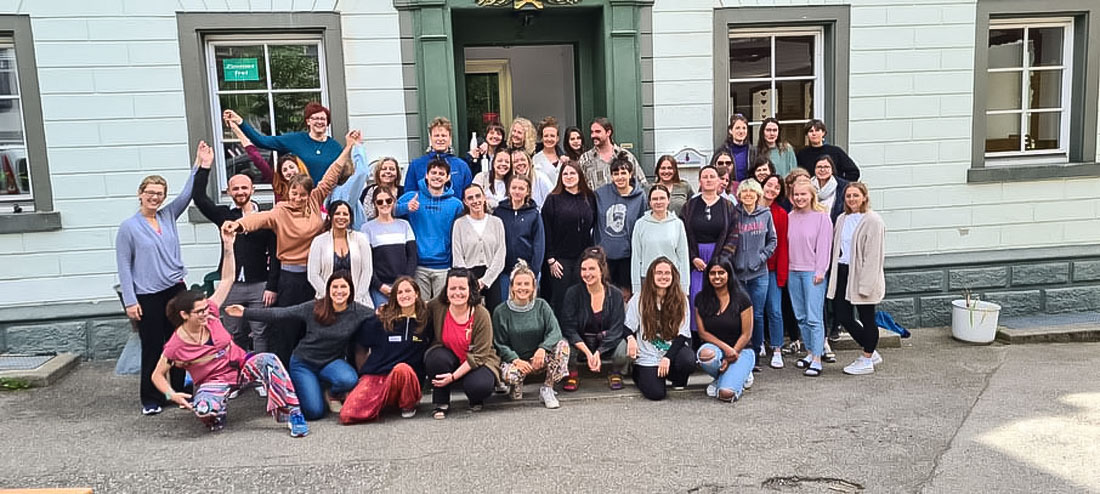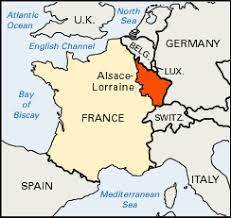 Alsace is a region in northeastern France that borders Germany and Switzerland and reflects a mix of cultures because over the centuries it has alternated between German and French control.
It seems an unlikely place for an American university to make an impact on social change. Yet for the past 16 years, the School of Social Work in Syracuse University's Falk College of Sport and Human Dynamics has played a key role in helping shape the region's upcoming social workers.
From 2008-2022, Social Work Professor Emerita Nancy Mudrick presented at the annual Confédération des Ecoles Supérieures en Travail Social de la region, which is translated as Confederation of Universities in Social Science in the (Alsace) Region and uses the acronym RECOS. School of Social Work assistant master of social work online field director Kristin Esposito, who had presented virtually under Mudrick's tutelage in 2021-22, took the baton from Mudrick this past May and presented in person at the seminar in Todtmoos, Germany.
Esposito was joined at the seminar by master of social work (M.S.W.) online student Jennifer Carter, who is currently living in Germany. About 60 social work students from six universities in the Alsace region (three from France, two from Germany, and one from Switzerland) attended the week-long seminar and traveled daily to a different country to learn how social welfare and policy plays out in human service organizations in those countries.
Before the COVID pandemic, Mudrick would accompany six to eight students from her SWK 710 "Social Work in Europe and the U.S.: A Four-Nation Experiential Comparison" class to the seminar and share social work experiences from an American point of view. With Mudrick's retirement and now that the seminar has returned to an in-person format, Esposito is looking to reimagine the SWK 710 course and provide opportunities for M.S.W. residential and online students to attend the seminar.
"The purpose of Syracuse University students' attendance and participation at RECOS is multi-faceted," Esposito says. "The School of Social Work believes in providing our students with experiential opportunities, and the RECOS seminar offers global exposure to the profession and highlights ways in which social work policy and practice can differ from the U.S. Students often come back with new techniques, ideas, and strategies in how to engage a certain population.
"Another important takeaway for our students is the appreciation of the cultural and social aspects of how France, Germany, and Switzerland view social problems, where resources are allocated, and how social work is operationalized in those areas," Esposito adds. "Finally, there's the cultural immersion experience as our students are exposed to the food, music, interrelationships, and architecture of three countries."
Although she was the only American student at the seminar, Carter says the European students were "friendly and welcoming" and appreciated the opportunity to engage with Carter to practice their English.
"It was interesting to work on different projects with the other students; we all went to lectures together, ate together, and at the end of the day were able to have some fun together," says Carter, who's on track to earn her master's in May. "We're all similar in that we have the desire to help others and advocate for change, especially with vulnerable, marginalized populations."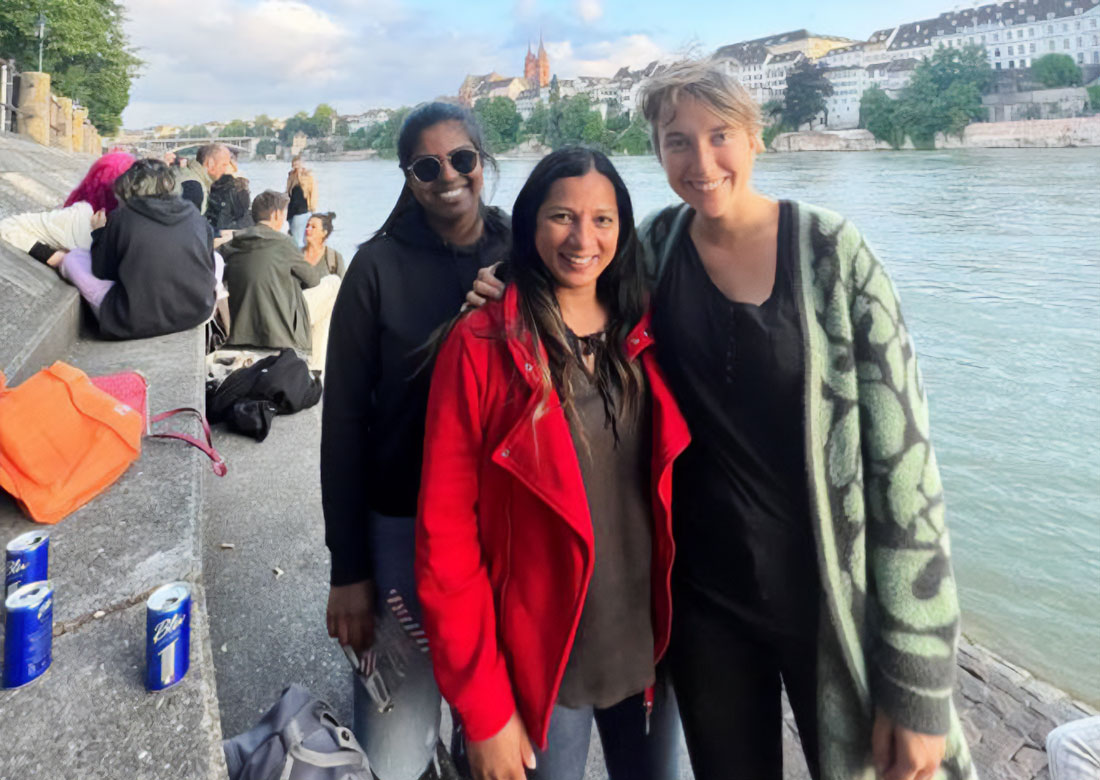 Universal Need for Social Work
The SWK 710 course was launched after a School of Social Work M.S.W. graduate invited Mudrick to RECOS as a guest speaker. Mudrick learned about the unique ways in which social work is practiced in the Alsace region, where each country's policies and practices were different, but they shared the same workforce because, for example, a social worker who lived in Germany might work in France.
The seminar enables social work students from the region to gain shared knowledge and understanding of each country's policies and practices and elevate their employability after graduation. Since Mudrick attended her first seminar in 2008, the School of Social Work has been invited each year to provide an American perspective on seminar themes such as the harm reduction model in substance abuse treatment, person-centered care in social work, and for the 2023 seminar, juvenile incarceration and rehabilitation.
Each day of the 2023 seminar focused on a different country, with experiential small group sessions in the morning followed by a presentation from a community expert in the field of incarceration. In the afternoon, the students traveled to that country to visit with an agency partner who specializes in incarceration, prevention, and rehabilitation. This past spring, the students traveled to Mulhouse, France; Freiburg, Germany; and Basel, Switzerland.
Esposito's presentation during the seminar focused on the U.S. juvenile justice system and the polices and best practices that drive successful rehabilitation and reintegration. Esposito says what jumped out at her during the seminar was the common need for social work across countries.
"We all have universal human needs, struggles, and approaches to solve our communities' problems," Esposito says. "The way that social work is operationalized in these three countries is similar to the way we practice in the U.S., and it was surprising to me that our problem-solving was very much parallel and the types of programming and support is much the same, minus name and title differences in programming. Our differences lie in the cultural nuances."
As a student participant, Carter attended all the scheduled lectures and field trips and collaborated with the other students in breakout groups. Carter says it was fascinating to see how the juvenile justice system works in the three countries.
"I thought that Germany would have a tougher stand on crimes in the juvenile justice system with a more punitive justice model, however it was France that seemed to have a more repressive model," Carter says. "Germany's current juvenile system is geared toward education and diversion strategies rather than punishment."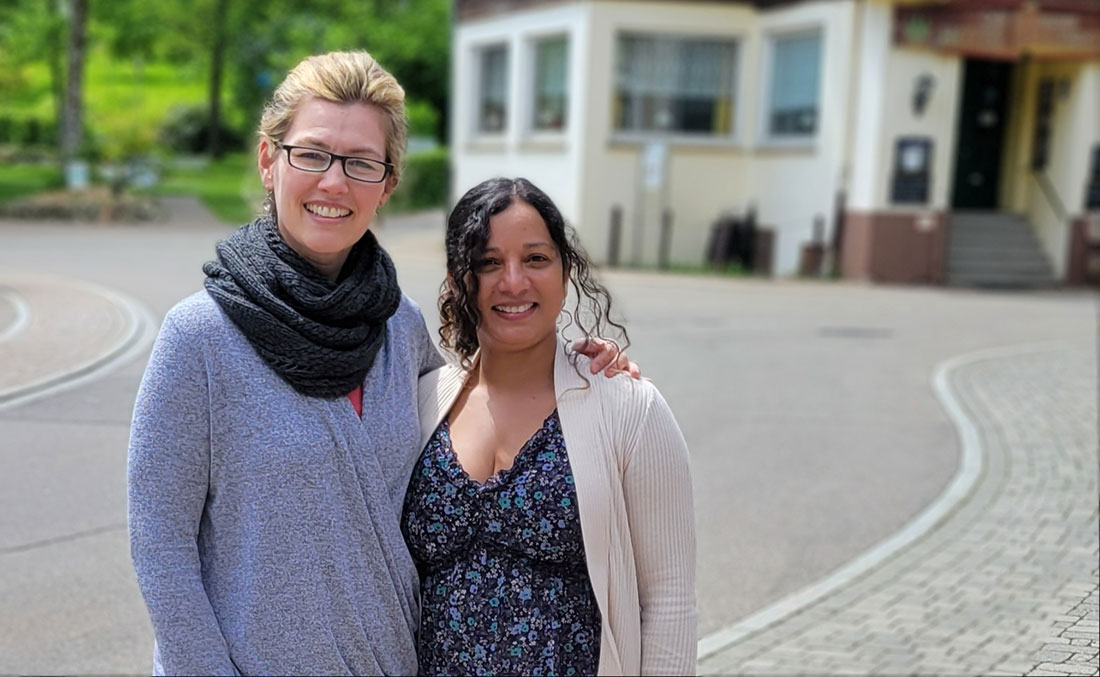 'Once-in-a-Lifetime' Experience
Next year's seminar will run from May 12-24 and focus on the topic "Sex and Social Work."
"The RECOS team is meeting to discuss ideas around sex work, sex trafficking, and sexual abuse/trauma work," Esposito says. "I have been invited back to participate and present and am hoping to recruit more students to join in the spring."
Carter, a Schenectady, New York, native who earned her undergraduate degree from Ashford University in Arizona, says she returned from the seminar feeling "enlightened" by engaging with students from other countries and discovering the social work similarities and differences between those countries and the U.S.
"Although their justice systems are all unique in their own way, the recurring theme that resonated with me is that it doesn't matter where were live, racial minorities and particularly immigrants seem to be the ones who are more prone to receive punitive punishment within the justice system and less likely to have appropriate access to treatment interventions," she says.
"Learning about the juvenile justice systems in these three countries and attending Kristin's presentation for the United States has fueled the fire that was already starting with my desire to work with adolescent and young adults in the future," Carter adds. "These young people can benefit from having more social support and preventive treatment intervention to guide their future life trajectory instead of a societal-favored punitive approach."
For social work students who are considering this trip, Carter says it's a "once-in-a-lifetime experience" that will help shape their career path.
"If you like traveling, exploring different cultures, food, and history, and engaging with people from different backgrounds and ethnicities, this trip offers all of that and so much more," Carter says.
Visit the School of Social Work webpage to learn more about academic programs, experiential learning, and career opportunities for residential and online students.