'A Very Kind and Caring Person Who Always Displayed Humility and Compassion'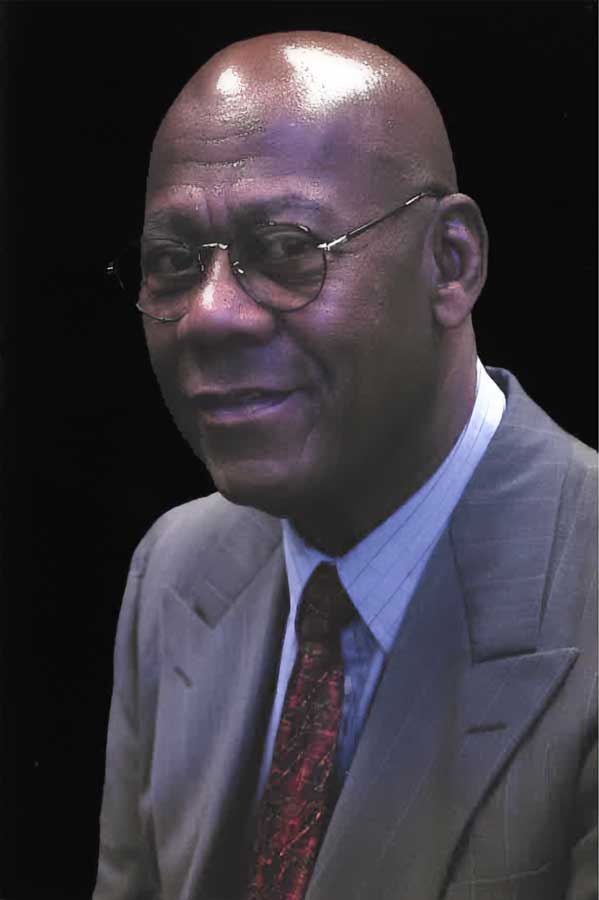 Harlan London, professor emeritus of child and family studies (now the Department of Human Development and Family Science) in the Falk College, died on Dec. 19, 2022. He was 93.
London was a teaching faculty member for 24 years and a chair of the Department of Child and Family Studies in the College of Human Development (now the Falk College). He worked with his wife of 54 years, Syracuse University alumna and City of Syracuse teacher Arcenia Phillips London, on instructing teachers how to teach with an emphasis on diversity. He was a leader in the Alpha Phi Alpha fraternity's mentoring program for high school male students as they transition to college.
When he retired in 2006, London was advisor to the University's vice chancellor and provost on diversity in the curriculum.
"Our hearts are with Harlan's family and friends as they mourn the loss of a loving husband and father and a devoted educator whose legacy will live on through the thousands of his former students who share his compassion for others," says Diane Lyden Murphy, dean of the Falk College.
A native of Ethel, Arkansas, London was an active member of the choir in high school, which led to a music scholarship to attend Philander Smith College (PSC), a historically Black college and university in Little Rock, Arkansas. There, he sang with the internationally renowned PSC choir.
Before moving to Syracuse in 1961, London earned a bachelor's degree in social science at PSC, a bachelor of divinity degree at Gammon Seminary in Atlanta, Georgia, and a master's degree in counseling at Boston University. He earned a Ph.D. in social science at the Maxwell School. After completing his Ph.D., London taught in Amsterdam, Netherlands, for one year through Syracuse University's Division of International Programs Abroad, now known as Syracuse Abroad.
London taught at all levels from first year to advanced graduate studies, directed Ph.D. dissertations and participated in the completion of many. He was a skilled researcher and a respected scholar who loved teaching undergraduate students above all other work. His research and publications focused on urbanization, family structure, social class, ethnicity and education. He maintained affiliation and leadership in national organizations of family studies over a span of his career.
"He was a gentle giant who taught some of the early courses on diverse family systems," says Jaipaul Roopnarine, Pearl S. Falk Professor of Human Development and Family Science who worked with London as a young faculty member. "Above all, he was a very kind and caring person who always displayed humility and compassion."
London and his family belonged to the Rockefeller United Methodist Church for over 50 years. Music was London's great love—sacred, classical, jazz and spirituals. He returned to singing Negro spirituals after retirement and was a frequent soloist at many churches across the Syracuse community until his death. London's family described him as a loving dad, a family historian, a gourmet cook, a skillful gardener, a landscape artist and a loyal friend.
London was predeceased by his parents Robert Sr. and Marie; his wife, Arcenia; brothers, Ernest, Marian, Robert Jr. and Marvin; sister, Rosemary; and son, Doran. He is survived by his children, Judy London (Harold) Palmer of Corpus Christi, Texas, and David Harlan London of Baltimore, Maryland; his grandchildren, David Palmer of Sacramento, California and Jaren Palmer of Corpus Christi, Texas; his siblings, Dorothy London Ross of Milwaukee, Wisconsin/Las Vegas, Nevada and Mel London of Milwaukee, Wisconsin; sister-in-law Mattie Phillips London of Dewitt, Arkansas; and several nieces, nephews, relatives and friends.