Navigating Healthy Relationships This Valentine's Day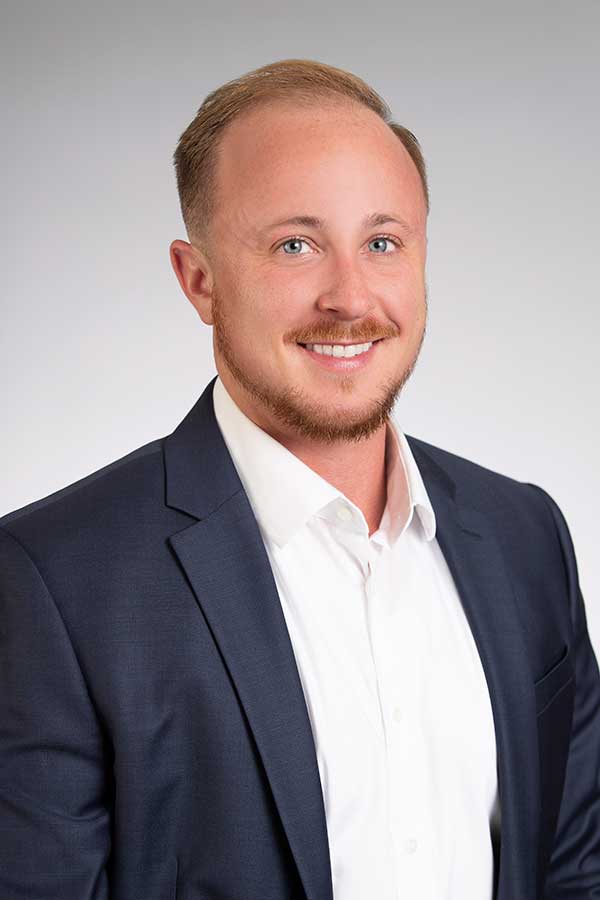 It's hard to miss the approach of Valentine's Day if you step into most U.S. stores this time of year. Products and advertisements are blanketed in pink and red, reminding customers of all the merchandise they can buy to demonstrate and quantify their love.
Beyond the material items, Feb. 14 can be a pleasant or painful reminder about the relationships in your life. From romantic partnerships to deep friendships, the hyper-focus around how we connect with others is on full display.
Tristan Martin is an assistant teaching professor of marriage and family therapy in Syracuse University's Falk College. Clinically, in private practice, Professor Martin provides support for the LGBTQ community, with specialization in supporting gender transition. He teaches classes in family therapy and has a research focus on transgender sexuality within the intersection of relational and erotic diversity.
Professor Martin answers five questions about relationships, approaching the topic of therapy with your partner and dealing with loneliness around Valentine's Day:
When it comes to romantic partnerships, what are signs that you are in a healthy relationship?
There are a few words that come to mind when thinking about healthy relationships: communication, respect and safety. Of course, this depends on the relationship, with different themes coming up and manifesting in different ways, yet they all tie together.
In healthy relationships, communication is flowing and there is respect to express oneself nestled in the security that your partner will provide support. Safety includes not only physical safety but emotional safety, honesty, trust and kindness throughout your journey together.
What are some signs that it is not a healthy relationship?
In unhealthy relationships, the dysfunction lies in patterns that have culminated through time. An unhealthy relationship often feels like you are walking on eggshells around the other person. Another sign may be imbalance where one partner is doing all the work in the relationship emotionally and/or physically.
A lack of communication is often a big sign, and for one partner this might be a product of the pattern—not feeling safe, but controlled, disrespected and/or intimidated, feeling they cannot express their experience with their partner. This lack of respect and support might build into resentment over time, leading partners to feel unhappy and dissatisfied with their relationship.
What can you recommend to couples where one person may be interested in seeing a therapist or mental health professional, but the other person is not? How do you approach this rift?
This is a common narrative in therapy: one partner made the appointment to salvage the relationship. For the partner that is not interested, it often ties into that resentment piece, that they don't feel validated or heard, so why put themselves in that position again?
However, therapy is a place to feel seen and heard, and for that person that is not interested, often it creates a corrective experience with a neutral party for all partners to discuss their experiences and needs moving forward.
For those seeking romantic partnerships, moments like Valentine's Day can feel lonely and isolating. What advice do you have for navigating those feelings?
Valentine's Day does not have to be a partnered holiday, it can be a day celebrated solo as well. This might start by making intentions to not get swept up in the commercialization of the holiday. Instead focus on connection to self by showing love to yourself in ways that bring joy, celebrate your own health and happiness, make connections with others, and create a fun day for yourself. Overall, remember that it is just a day and the next day the facade of the holiday will likely fade in many relationships.
Does anything else come to mind when you think about Valentine's Day? Are there common trends or challenges you have observed in your line of work?
Valentine's Day has roots in ancient Roman tradition, with various stories surrounding the origin. Although there is this deep tradition, it has become quite the "Hallmark holiday."
Yes, for some wrapped in the chaos of life, it can be a moment for connection and intention. However, clients have often expressed the need to express their love throughout the year, instead of focusing on one specific day.