Human Development and Family Science Graduate Students Present at Prestigious Child Development Conference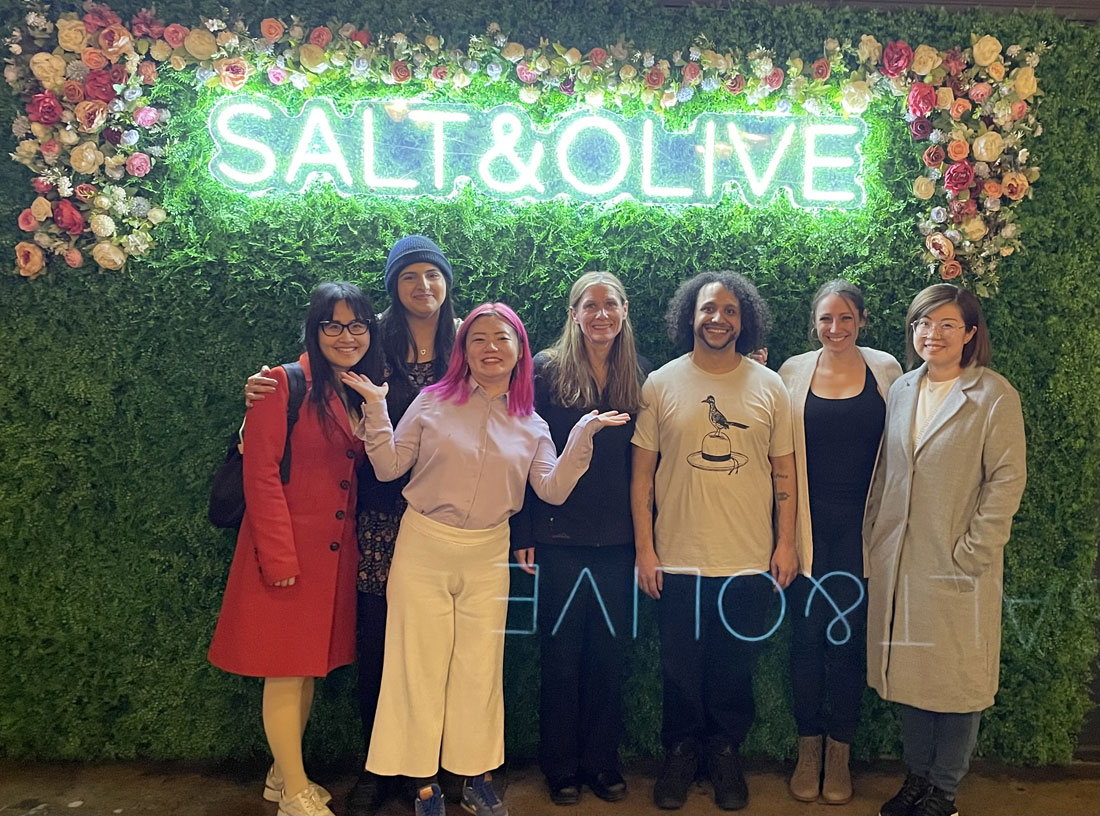 Five graduate students from the Department of Human Development and Family Science in the Falk College recently presented their work at the Society for Research in Child Development
Biennial Conference
in Salt Lake City, Utah.
Linghua Jiang, Qingyang Liu, Sanum Shafi, Caitlin Smith, and Ying Xu presented at the conference in late March, with Smith attending through a fellowship provided by the National Science Foundation. Liu was also recently elected to the Society for Research in Child Development (SRCD) Student and Early Career Council and will serve on the council's Science and Social Policy Committee.
"SRCD is the preeminent international conference for research in child development and it was wonderful to see our students well-represented in the program," says Rachel Razza, Human Development and Family Science department chair and associate professor. "Their involvement reflects the quality of their scholarship, as proposals undergo a rigorous peer-review process that prioritizes leading-edge research and diversity, innovative methodology, and significant contribution to the field.
"The SRCD conference also offers graduate students a unique opportunity to connect with researchers from around the world, as there are 'lunch with the leaders' events and receptions dedicated to networking and professional development," Razza adds.
Smith received the SRCD Early Career Transdisciplinary Fellowship, which supported her attendance at the SRCD Biennial Conference and the #HolisticDevScience Conference earlier this year. The fellowship is awarded to early career scholars who demonstrate a commitment to transdisciplinary, multi-sector, and translational research.
At the conference in Utah, Smith hosted a roundtable discussion on "Bridging the Divide Between Undergraduate Coursework and Research: A Synergistic and Scaffolded Approach" during the Teaching Institute pre-conference. We asked Smith to introduce herself and her research and discuss her experience at the conference and how it impacts her career path. Here's what she wrote:
"I am a Ph.D. candidate in Human Development in Falk College, studying social and community influences on consumption behaviors, with a particular interest in how perceptions of health, self-efficacy, and environmental factors interact to affect food choice among children. I presented two posters and hosted a roundtable discussion at the 2023 SRCD Biennial Conference.
"During the SRCD Teaching Institute pre-conference, I hosted a roundtable discussion on bridging the gap between undergraduate coursework and research, building upon my own work integrating research methods into the introductory and elective courses I have taught. Alongside (Undergraduate Director and Associate Professor) Matthew Mulvaney, I also presented a poster on developing a career immersion trip for undergraduate students, based upon our experience with (Associate Professor) Eunjoo Jung on planning and effectively running a career immersion trip to New York City earlier this year.
"Finally, I presented a poster on my dissertation work during the SRCD Biennial Conference. The poster examines the intersecting influences of food availability, the family food environment, and self-efficacy on rates of produce consumption among children.
"At the SRCD Biennial Conference and the #HolisticDevScience Conference in the fall, I was able to connect with, and learn from, many other scholars who are committed to both translational and transdisciplinary scholarship, and innovative teaching. I look forward to continued collaboration with these scholars as I complete my dissertation and begin my job search, in which I hope to continue my community-engaged research while teaching."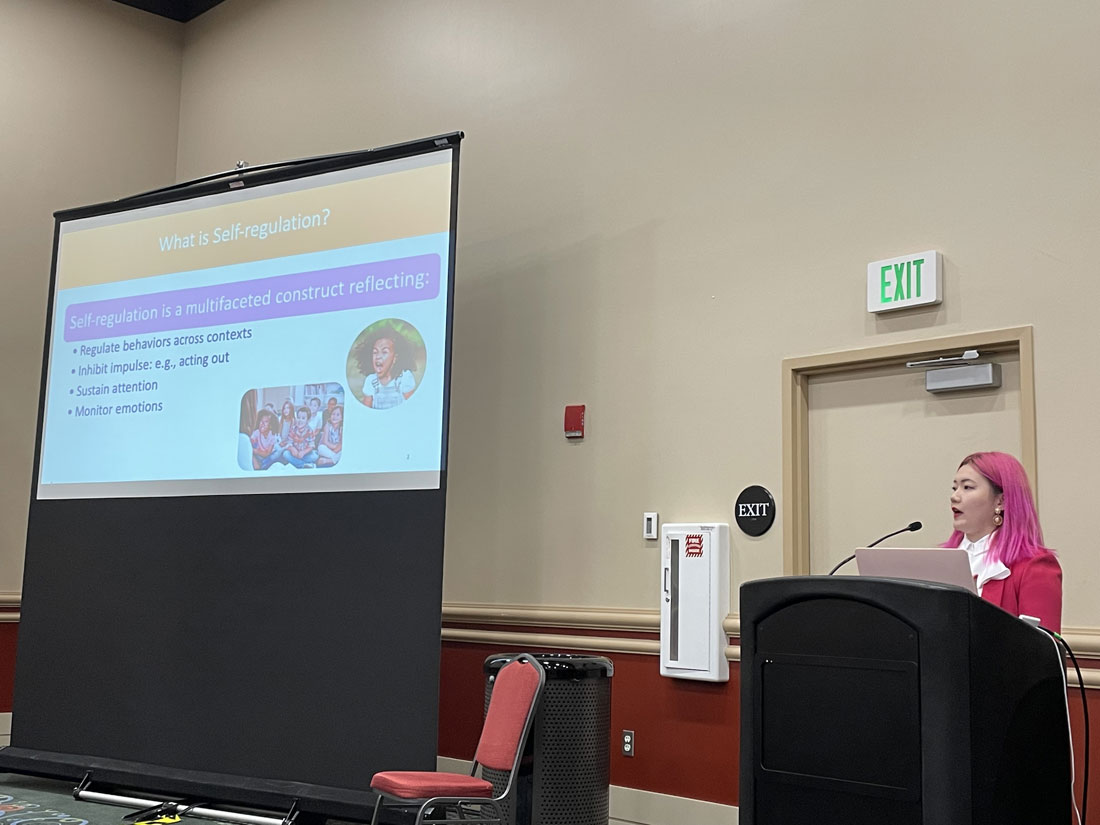 Liu Elected to Student and Early Career Council
Following a rigorous nomination process, Qingyang Liu was elected to the Student and Early Career Council (SECC) by SRCD members. The council represents student and early career interests on SRCD committees and fosters the development of student and early career scholars who are the future of interdisciplinary research on infant, child, and adolescent development in diverse contexts and across life-long trajectories.
Liu and the other SECC student representatives are listed on the SRCD website.
"Being selected to serve on the Science and Social Policy Committee is a wonderful honor for Qingyang and the HDFS graduate program," Razza says. "We are excited to see how her enthusiasm for research helps shape the next generation of scholars!"
Interested in a career in human development? Visit the Department of Human Development and Family Science homepage to learn more about its academic programs, research and experiential learning, and career opportunities.