Gawrysiak to Oversee Esports Initiatives at Syracuse University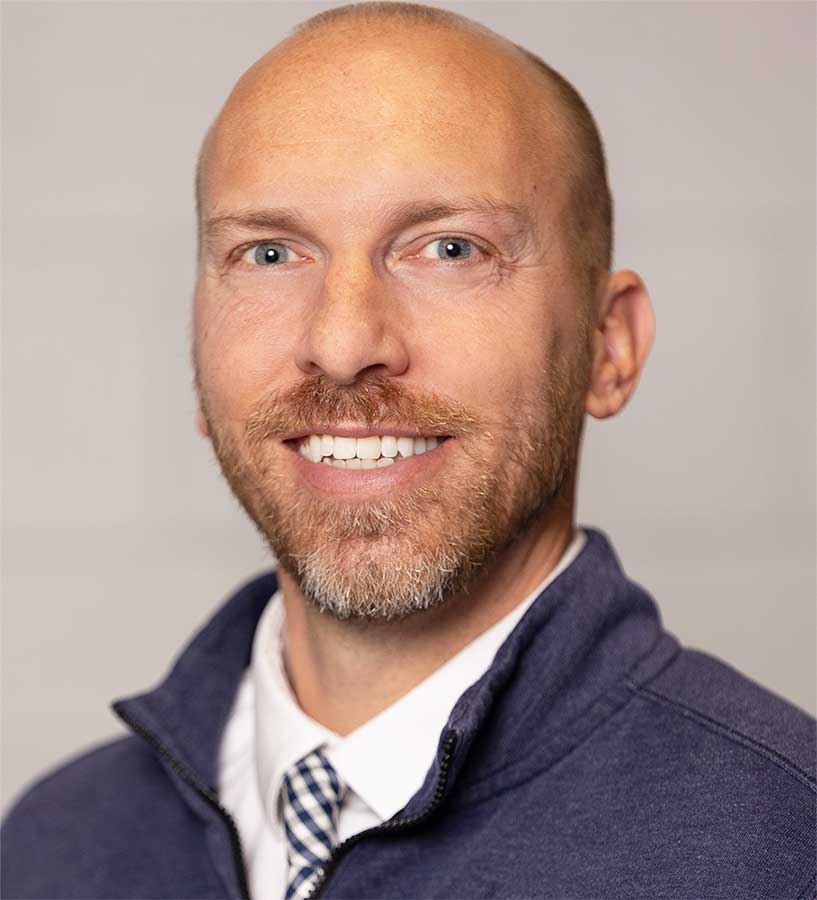 Joey Gawrysiak has been named executive director of Syracuse University's new esports communications and management degree program. Gawrysiak developed one of the first esports degrees in the country at Shenandoah University in Winchester, Virginia, where he is now a professor and director of esports. At Syracuse, he will provide visionary leadership for the University's esports initiatives, with oversight of all esports academic programming and an esports living learning community. His appointment is effective Aug. 21.
"Joey has the knowledge, the vision and the entrepreneurial approach needed to successfully launch the University's robust esports degree program," says Chancellor Kent Syverud. "I am thrilled to have one of the pioneers in academic esports programming leading our efforts. I look forward to welcoming him to the Orange community."
Says Vice Chancellor, Provost and Chief Academic Officer Gretchen Ritter, "As we invest in and grow the University's sport-related academic disciplines and leverage this key area of distinction, Joey's guidance and leadership will be crucial to our success. I look forward to working with him and the Falk and Newhouse deans to launch the new esports degree and expand our esports infrastructure."
The esports communications and management degree, offered jointly by the S.I. Newhouse School of Public Communications and the David B. Falk College of Sport and Human Dynamics, will launch this fall. Among the first of its kind at a major university, the program, taps into the rapidly growing, multibillion-dollar esports industry and builds upon work already happening on campus.
Jeff Rubin, special advisor to the chancellor on esports and digital transformation, led the effort to bring an esports major to Syracuse. "This is an exciting time for Syracuse University," he says. "Joey will grow recreational and competitive esports on campus and will also help implement and utilize the University's new sports facilities."
Gawrysiak will report to incoming Falk Dean Jeremy S. Jordan and Newhouse Dean Mark J. Lodato.
"It is with great enthusiasm that we welcome Joey Gawrysiak as executive director of esports," says Falk Dean Diane Lyden Murphy, who announced her retirement earlier this year. "He is well-equipped to guide Falk College and our partners at the Newhouse School as we connect our respective disciplines around esports. In Falk, esports will benefit from our thriving sport management and sport analytics programs, and interdisciplinary connections with highly relevant Falk College scholarship in public health, social justice and equity. Under Joey's leadership, I am confident we will maximize opportunities in Falk and Newhouse to position Syracuse University as a national trailblazer in esports."
"Newhouse has been a leader in this space as one of the first schools in the country to offer courses in esports and communications," Lodato says. "We're very excited to welcome Joey to the Syracuse University family and look forward to building on our foundation to create an academic program with Falk College that prepares students to succeed in this burgeoning field."
Gawrysiak joined Shenandoah in 2012 and is a faculty member in sport management and esports. As director of esports, he has oversight of all aspects of the program, developing curriculum and experiential learning while securing more than $100,000 in partnerships.
Gawrysiak earned a Ph.D. in sport management and policy, an M.Ed. in physical education and sport studies, and a B.S.Ed. in sport studies, all from the University of Georgia. His research focuses on esports; video games and sport; sports and socialization; international sport culture; and sport and technology. He has co-authored multiple peer-reviewed articles on topics related to esports. He sits on the board of directors of the National Association of Collegiate Esports (NACE) and has been recognized with numerous awards, including the 2021 NACE Director of the Year and 2022 NACE Hero Award.
"Syracuse University has shown remarkable commitment to embracing emerging fields and providing its students with cutting-edge educational opportunities," Gawrysiak says. "I am thrilled to join this esteemed institution and lead its esports program. My goal is to create a dynamic and inclusive environment that promotes academic excellence, fosters competitive success and cultivates a strong sense of community among our esports students."
The search committee was co-chaired by Michael Veley, professor of practice and chair of sport management in Falk College, and Olivia Stomski, professor of practice and director of the Newhouse School's Sports Media Center.