Sport Analytics Students on Ground Floor of Wide-Ranging Research Partnership Between Falk College and Kitman Labs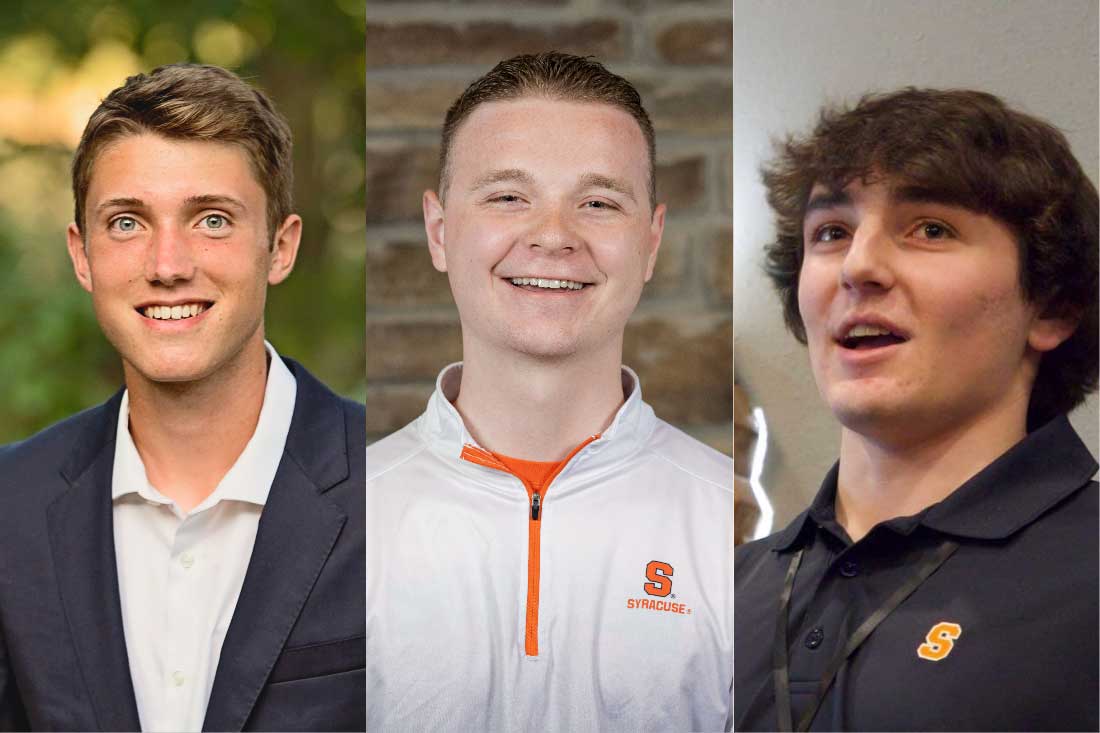 Thanks to a collaboration between Falk College and Kitman Labs, six Sport Analytics students from Syracuse University experienced real-world opportunities this past spring.
Kitman Labs is the world's leading sports science and performance analytics company. The six Sport Analytics majors from Falk's Department of Sport Management–Robert "RJ" Frahm, Benjamin Jennings, Caden Lippie, Garrett Naylor, Zachary Palfey, and Jonah Soos–were assigned weekly tasks to answer questions about the impact of the National Basketball Association (NBA) schedule on player injuries.
"The best way to learn the analytical skills we'll need for our future careers is to work directly with real-world data," says Palfey, who graduated in May and is now working as a digital analytics assistant for the NFL's Pittsburgh Steelers. "Kitman provided us with injury data, and we were tasked with gathering NBA schedule data. It was a great experience to match the two datasets and analyze different tendencies over time."
Kitman Labs has an established history of working with top teams and athletes across a variety of sports. The company's technology has been used by teams in many of the world's most elite sports leagues, including the NCAA, Premier League (soccer), and NFL.
"It's hard to emphasize the value of an experience like this; it takes everything we do in classes and applies it to the real world and sports industry," says Soos, who's in his second year of a 3+1 program majoring in sport analytics and minoring in sport management and economics. "It was a chance to learn and do what I love, and our results mattered and can make a difference. It was a defining experience in my freshman year and a partnership I hope to continue in the future."
The opportunities to work with Kitman will continue for Soos and other Sport Analytics students as Kitman and Falk recently announced a research partnership that will produce detailed analysis and findings on a wide range of topics on a quarterly basis starting this fall. Timely topics investigated in the studies will include the impact of load management and back-to-back games on the health and performance of NBA players, performances in women's sports, and other areas.
"My freshman year consisted of mostly general classes, so having an opportunity to work on an analytics project was great," says Lippie, a rising sophomore. "I also found the support from the other students I worked with to be extremely valuable. Going into the project with little experience, I was not expecting to be contributing much, however, with the support of the group and Kitman, I was able to contribute and learn a lot in the process."
Rodney Paul, director of the Sport Analytics program and a professor in the Department of Sport Management, is always on the lookout for potential business partners and he worked with adjunct professor and Sport Analytics alum Nick Riccardi on developing the partnership with Kitman.
"Kitman Labs is doing important, innovative, and informative work in sports, and it's an honor to have our students working on projects with them," Paul says. "From day one, they have shown a genuine interest in helping our students improve and preparing them for work in the industry. We are excited about the collaboration between the talented professionals at Kitman and our students."
Soos, who worked with Paul in the fall of 2022 on an independent research project on Major League Baseball umpires, says he jumped on the opportunity to work with Kitman because "they're an exciting company doing exciting things." For the project, Soos created a "star-player" variable to measure the top players on each NBA team, and used that variable to assess injuries, team success, and how and when stars were injured or rested.
"Opportunities to work with real data while creating real conclusions and discoveries are few and far between for college students, let alone underclassmen," Soos says. "Along with that, (Kitman's team) took the time to meet with us weekly, get to know us, and were quick to answer our questions and concerns.
"Never did they make us feel like college students working for them, but more like respected colleagues," Soos adds. "It was a great privilege to work with them, and I hope to do so in the future."
Soos, Palfey and Lippie all say they want to thank Kitman, professors Paul and Riccardi, and their fellow Sport Analytics colleagues for their partnership and support this past spring. For Kitman, the feeling was mutual.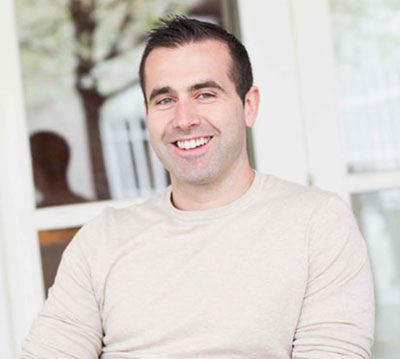 "We are proud to work with Professor Paul and the students at Falk College on a series of critical research topics that will help better understand and amplify the work we are doing in the space with a wide number of teams, leagues, and sports," says Stephen Smith, CEO and Founder of Kitman Labs. "Our goal is to continue to dig deeper on the how and why tied to data and performance success, and having a cooperative research partner at Syracuse will be invaluable in making these vital studies even more relevant, timely, and actionable."
The analysis of the NBA-related case study findings is currently underway, and the initial results will be shared soon. There's more to come starting this fall, and the Sport Analytics students are expected to play a significant role in that research.
"Having the ability to learn while completing a project was more helpful than the typical lecture format seen in most classes," Lippie says. "Being able to learn something and then immediately apply it to a real-world task made me feel more confident in what I was learning."
About Kitman Labs
Kitman Labs is the performance intelligence company setting a new industry standard for how elite sports organizations use data. Its proprietary advanced operating systems–iP: Intelligence Platform–is used by top teams and organizations across a variety of sports to optimize athlete performance, reduce injury risk, and enhance overall health, wellness, and longevity. Kitman Labs is headquartered in Silicon Valley with offices in Dublin and Manchester.