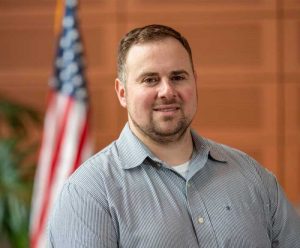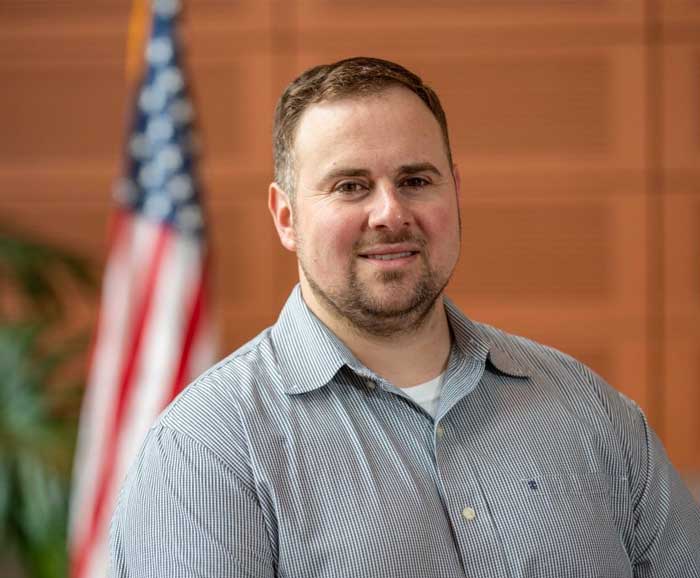 Everyone remembers where they were when they first heard the news. It was a day that lives were changed forever. Yet in the midst of devastating loss on Sept. 11, 2001, many responded in the spirit of courage and hope. Nathan O'Donnell '20 was one of them.
A high school student at the time, O'Donnell decided to join the U.S. Air Force upon graduation. "I felt called to serve my country," he says. "I wanted to be a part of something bigger than myself and use the skills that the Lord gave me to serve our nation."
O'Donnell shares in a family legacy of military service. His father served in the Army for four years, and his two younger brothers are in the Air Force. "Growing up, I was always proud of my family's accomplishments and service," he says. "I am very honored to have the opportunity to serve with them and continue to honor our family name."
His paternal grandfather, Edward Joseph O'Donnell, served in both the U.S. Navy and U.S. Army for a total of 26 years. He enlisted at age 17 before finishing high school. When he returned to Syracuse after World War II, he enrolled in business administration at Syracuse University in the late 1940s.
Today, his grandson Nathan is following in his footsteps as he finishes his junior year at the University.
Born and raised in Syracuse, O'Donnell has many memories of cheering on the Orange in the Carrier Dome. He always dreamed of attending his hometown university, but he had other goals in mind following high school. "I wanted to serve in the military and have the chance to see the world."
Little did he know his time in the military would later lead him to study at Syracuse University. "While in the military, I had the opportunity to do a few different jobs," he says. "I enlisted initially as an F-15 Eagle maintainer and later cross-trained into the medical career field as a mental health technician and substance abuse counselor. I really enjoyed working with my fellow service members and their families to overcome challenges."
O'Donnell's experience as a mental health technician inspired him to continue his life of service, this time in the field of human services. That's when he enrolled in the School of Social Work in Falk College. "I am so blessed to have the opportunity later in life to make my dream come true and attend Syracuse."
With the help of dedicated staff in the school's Office of Field Instruction and their many connections with agencies and organizations throughout the region, O'Donnell completed an internship at the Syracuse Veterans Administration (VA) Medical Center in the fall, where he hopes to start his career as a social worker. "I would first like to work at the VA in order to give back to fellow veterans." He envisions someday taking his skills to other settings, as well, including the Syracuse public school system.
In the meantime, connecting with others in the University's veteran community continues to be a major highlight of his college experience. "It has been fun to see what classes we have together," he says. "We are able to go through the same experiences together."
O'Donnell says he has found a supportive community at Syracuse: "Overall, my experience as a student veteran at Syracuse has been amazing. There have been so many people that have been put in my path that have been so helpful and welcoming. My transition from military service to civilian and student life could not have gone more smoothly. Syracuse University is truly a place for veterans."
After completing his bachelor's degree, O'Donnell plans to continue his education at Syracuse and pursue a master of social work degree.