It is our goal and pleasure to stay connected and serve our alumni through regular communications.  Alumni of our undergraduate Public Health program (formerly Health and Wellness); gr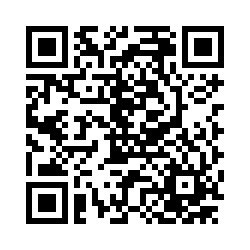 aduate programs in Global Health; and the Certificate of Advanced Studies in Addiction Studies are encouraged to download and fill out the Alumni Update Form or scan our QR code to access Qualtrics survey.
We would like to showcase the many innovative and exciting paths our graduates have taken. Many of our undergraduate students obtain work following graduation while others choose to pursue graduate- level education.
Current Students & Alumni Can Follow Us On Facebook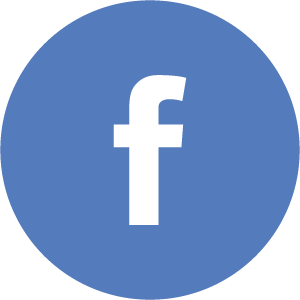 Where Our Alumni are Currently Working
Alumni of our programs occupy a variety of careers in public health. Depending on the number of years since graduation, they are in various stages of their careers within local and national government public health agencies, community agencies, and hospitals.
For example, our graduates occupy the following positions:
Access Coordinator Connecticut Community Care, Inc (CCCI)
Assistant Coach, Men's Lacrosse, Holy Cross College, Worcester, MA
IMHOTEP summer internship program, Centers for Disease Control and Prevention (CDC) and Morehouse College
Case Manager (Central Harlem Healthy Start Program (CHHS)), Northern Manhattan Perinatal Partnership, NYC
Waiver Service Provider (Bridges to Health Program), Abbott House, Bronx, NY
Residency Director, Syracuse University
Intern, Substance Abuse and Mental Health Services Administration (SAMHSA), Washington, DC
NYC Department of Health and Mental Hygiene
Teach for America in NYC
Mount Sinai School of Medicine, Adolescent Health Center, Research Assistant
Urban Health Plan, South Bronx, Community Health Educator
Silver Fox Senior Social Club, Marketing Representative
UPMC, Administrative Fellow
CT Community Care, Inc., Case Manager
Seneca Nation of Indians Planning & Economic Development Office, Tourism Planner
Where Our Alumni are Studying
Many of our students are pursuing graduate education in public health, health-related social sciences (medical anthropology, medical sociology, or health psychology), law, and the health professions (medicine, nursing, physician assistance, pharmacy, or dentistry).
Here are a few examples of where our alumni are continuing their education:
George Washington University, masters of public health with a concentration in health communications and marketing
West Chester University, studying Epidemiology and Community Health
Tulane University graduate degree in public health dual concentration in International Health and Development (MS) and Tropical Medicine (MSPH)
Univ. of Pennsylvania, combined nursing/nurse anesthetist program
Johns Hopkins University, Advanced Practice Nursing
Syracuse University, Dual Law and Public Administration
Univ. of Rochester , Masters in Community Mental Health Counseling
Weir Medical College, Masters of Public Health
Saint Joseph College – Masters Human Development
PEACE Corp
University of Charlotte, Masters of Occupational Therapy
University of Pittsburgh for Masters of Health Administration
American University, Washington DC, WINS program
U.S. ARMY; commissioned as 1st LT
Columbia University School of Social Work , MSW/MPH
Trinity College in Dublin Ireland, – MSc in Global Health
George Washington University Accelerated Nursing Program
University at Buffalo (SUNY) School of Public Health, Master of Public Health (MPH)
CUNY School of Public Health at Lehman College, Masters in Public Health
Boston University, Masters in Public Health
Pace University, Physician Assistant
University of Connecticut, Ph.D. Program in Human Development & Family Studies (Gerontology Focus)
Learn more about graduate school opportunities in these areas:
Nursing 
Physician Assistant/AAPA Resources
ARC-PA Resources
Osteopathy
Physical Therapy
Occupational Therapy