Exploring careers in public health
Graduates of our programs are prepared to work in a variety of public health positions such as community health educators, program specialists and coordinators, research assistants, and health communication specialists as well as in newly emerging preventive health areas in corporate wellness centers, college health services, insurance agencies, and pharmaceutical companies.
Many of our BSPH students plan for graduate education in public health, health administration, health-related social sciences (medical anthropology, medical sociology, or health psychology), health policy and the law, and the health professions (medicine, nursing, physician assistance, pharmacy, or dentistry). Some of our MPH students continue their education after their master degree, enrolling in law, medicine, and doctoral health programs.
2021 Post Destination Survey (89% BSPH graduates and 100% of MPH graduates returned the survey): 100% of Syracuse University BSPH graduates and 100% o MPH graduates were either employed or enrolled in a post-graduate education program within one year of graduation.
When considering a career path in public health fields, the following information is helpful:
A bachelor degree is sufficient for entry-level positions.
Advanced degrees allow people to specialize in various public health fields. The master in public health (MPH) is a professional public health degree which you can also achieve as an accelerated B.S./M.S. option. The master in science in public health (MSPH) is an academic public health degree.
Want to build knowledge, skills and credentials in a specialized area above and beyond a master degree without extending your time at Falk College? A Certificate of Advanced Study (CAS) is typically 12- to 24-credit graduate-level program to further your knowledge through a comprehensive, specialized curriculum. We offer two CAS degrees in Global Health and Addiction Studies.
Explore Market Segments
Public health is a growth career. According to analysis by the De Beaumont Foundation and the Public Health National Center for Innovations, the nations needs 80,000 more full-time equivalent public Health positions to provide basic community health services. Listed below are major practice areas in public health, related job titles, roles/responsibilities and employment settings for public health professionals with a bachelor degree. Projected job growth estimates are from the Bureau of Labor Statistics.
Health Promotion/Illness Prevention
Employment settings encompass Employee health services, college health services, government, public/private organizations. Sample job titles include the following: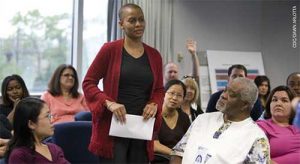 Community Health Educator
Collects and analyzes data to identify community needs prior to planning, implementing, monitoring, and evaluating programs designed to encourage healthy lifestyles, policies, and environments. For students interested in this career choice, earning national certification as a Community Health Education Specialist (CHES) will provide advantages in the job market. Community health educators may engage in town hall meetings to collect community concerns and share health messages.  List of Employers Who Hire/Recognize CHES. Projected job growth through 2030: 17%.
Community Health Worker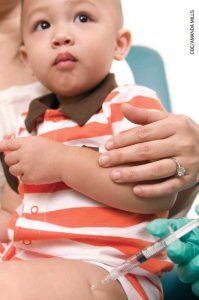 Builds individual and community capacity by increasing health knowledge and self-sufficiency through a range of activities such as outreach, community education, informal counseling, social support and advocacy. This work is often conducted among disadvantaged populations.
Public Health Program Coordinator/Administrator
Conducts needs assessments, supervises daily activities, conducts data analysis, develops educational materials, partners with other organizations, raises funds and markets health programs. Advanced positions in public health program administration require graduate training. Projected job growth through 2030: 15%

Epidemiologist
Epidemiologists investigate the causes of disease and other public health problems to prevent them from spreading or from happening again. They report their findings to public policy officials and to the general public. Most epidemiologists have a master in public health or a related field, and some have a Ph.D. in epidemiology. Projected job grown through 2030: 30%

Health Advocate
Supports and promotes the rights of community members in the healthcare arena, helps build capacity to improve community health and enhance health policy initiatives.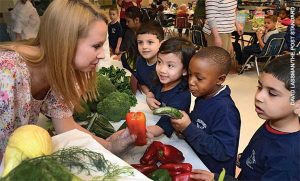 Addiction Prevention Specialist/Professional
Develops, implements and coordinates substance abuse prevention programs. Students interested in this specialty area may want to consider a minor in addiction studies. Most states require certification or licensure to work in this field. Projected job growth through 2030: 23%

Public Health Nutritionist
Plans, arranges and conducts the nutrition component of public healthcare programs to promote health and dietary control of disease. For students interested in this career path, a minor in nutrition is suggested. Advanced positions in public health nutrition require graduate training. Projected job growth through 2030: 11%

Infection and Disease Control
Employment settings encompass Health departments and public health laboratories. For these positions, strong skills in data management and analysis, including statistical software applications, provide advantages in the job market. Sample job titles include:

Public Health Advisor
Assists supervisory personnel in planning, organizing and conducting disease control efforts. Eligibility for some positions in this area may require a competitive score on a civil service examination.

Public Health Laboratory Assistant/Technician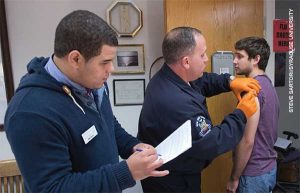 Assists scientists in laboratory procedures, performs experimental testing, calculates and records results, and develops scientific conclusions based on test data. Students interested in this career choice may want to consider a minor in biochemistry. Graduate training is typically required for laboratory scientist positions.

Public Health Infection Preventionist
Conducts surveillance to identify persons at risk for infection, conducts infection risk reduction education. Public health nutrition professionals promote healthy behavior in a variety of contexts, such as ensuring that communities have access to fresh and nutritious locally grown food.

Public Health Research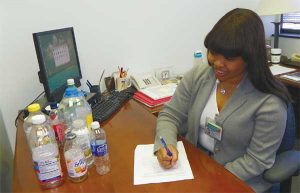 Employment settings encompass Public or private organizations, academic public health research centers. Strong oral and written communication skills, including proficiency in word processing and spreadsheet software are required. Skill in data entry and graphical presentation provide advantage in the marketplace. A sample job title includes:

Research Assistant/Associate
Provides general research support to the lead research scientist. Support may include recruitment of subjects, document preparation, graphical reporting of research results, conducting literature searches and reviews. Students interested in possible careers as research associates and assistants may engage in research projects working closely with public health faculty members.

Health Communication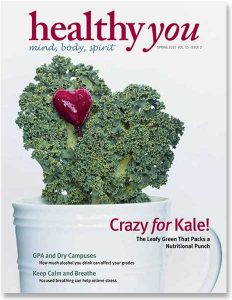 Employment settings encompass Newspapers and journal organizations, nonprofit organizations, corporations, public and private foundations, government agencies. Sample job titles include:

Health Journalist
Creates and disseminates messages that help both individuals and groups understand health and illness. Students interested in this career path are encouraged to register for PHP 227—Healthy You Practicum to write health-related articles and gain hands-on experience in producing a health journal. Students may also consider a minor in journalism.

Health Communications Director
In addition to creating and disseminating health messages, marketing and outreach efforts are used to achieve organization program goals and positive health outcomes. For most positions, graduate training in health communications is required.

Public Health Law, Policy, & Regulations
Employment settings encompass Public interest law firms and related organizations, state/county/local government, federal agencies, World Health Organization, academia. Sample job titles include:

Public Health Analyst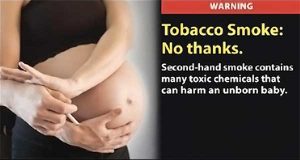 Analyzes and evaluates effectiveness of current or projected government health programs and policies in achieving objectives. A bachelor degree is sufficient for some public health analyst positions; however, many others require graduate training in public health. Students interested in this career area may want to consider a minor in policy studies.

Public Health Lawyer
Works in policy, regulation and legislation that governs public health-related activities and advises legislators on constructing new health laws and writing agency procedures for implementing and enforcing the law. Significant constitutional issues often come into play in public health law. Public health lawyers complete law school, specializing in health law or health policy. Public health lawyers must have strong skills in oral and written communication.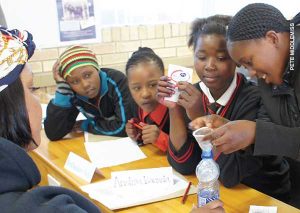 Global Health
Employment settings encompass Government and non-government organizations. A variety of job titles exist in the field of global health, from opportunities in health promotion and disease prevention in developing countries to health consequences of trauma, violence, war, and displacement. Students interested in this career path are encouraged to take courses in global health, achieve proficiency in a second language and consider enrolling in study abroad programs with a health-related focus.

For more information regarding careers in the public health field, visit the website of the
U.S. Bureau of Labor and Statistics
.  In addition, numerous career and employment related services are offered at
Syracuse University Career Services
Want to talk to someone about careers in Public Health? Contact:
Department of Public Health
Falk College of Sport and Human Dynamics, Syracuse University
Syracuse, New York 13244
(315) 443-2141
For questions about applying to the Falk College, contact the Office of Admissions at (315) 443-5555, falk@syr.edu.