Gift Drive Benefits Homeless People in Syracuse Through 'We Rise Above the Streets' Organization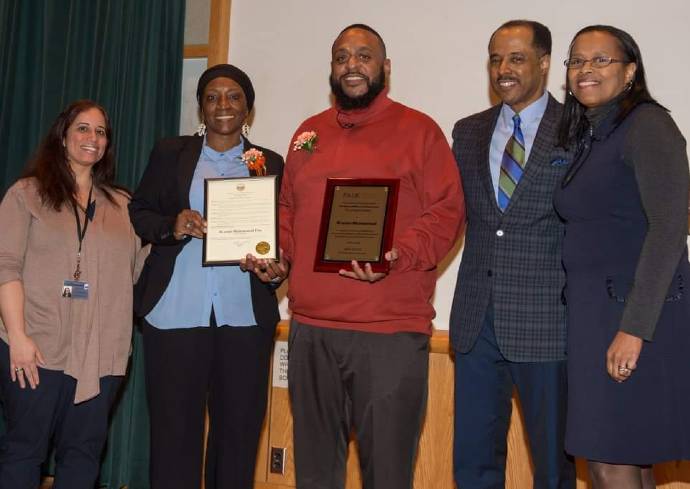 Falk College professor Jennifer Cornish Genovese first met Al-amin Muhammad in March 2018, when Muhammad gave the keynote address at Falk's annual Dan and Mary Lou Rubenstein Social Justice Awards program.
Muhammad is the founder of We Rise Above the Streets, a Syracuse-based non-profit organization that "encourages residents to live up to their full potential by breaking the cycle of homelessness and crime that many face daily." Muhammad and The Rescue Mission Alliance of Syracuse were honored at the event with Dan and Mary Lou Rubenstein Social Justice Awards for their commitment to service and social justice in the Syracuse community.
Genovese, an assistant teaching professor in the School of Social Work and director of the Master of Social Work program, contacted Muhammad this past fall and suggested that the School of Social Work host a holiday gift drive for We Rise Above the Streets.
"Al-amin has done tremendous work in our community to support the unhoused and people living in poverty," Genovese says. "I contacted him to ask what items would be helpful and he agreed that socks, hats, scarves and gloves would be useful as we head into the winter months."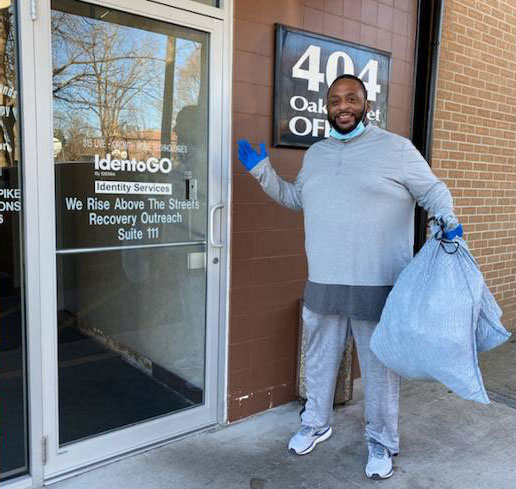 Graduate students Nathalie Barr and Kiara Lee helped Genovese organize the drive, and other Social Work students generously donated items such as socks, hats, scarves and gloves. Faculty and staff from Falk and other schools and colleges across the Syracuse University campus joined the drive and collected several additional items, including T-shirts, coats, shoes and boots.
As an added feature, donors were allowed to purchase gifts through Amazon and have them sent to the School of Social Work at White Hall.
"Some students even knit and crocheted items for the drive," Genovese says. "Several graduate students helped by setting up the collection boxes and sorting the items after they arrived."
Genovese expressed deep gratitude to all from Falk College and the University community who participated in the drive.
"This effort exemplifies the mission of Social Work and reflects our profession's core values: service, social justice, dignity and worth of the person, and the importance of human relationships," she says.
Genovese delivered the items Dec. 17 to Muhammad, who says they will be distributed to the women, men and children of Syracuse who are unhoused or living in poverty. Since its inception in 2015, We Rise Above the Streets has focused its work on providing physical resources, such as food and clothing, to help those in need.
Visit the We Rise Above the Streets website to learn more about the organization and its help page for information on how to donate or participate in fund-raising events.