Let Me Tell You About My Placement Experience…
New York's 25th Congressional District Office in Syracuse, NY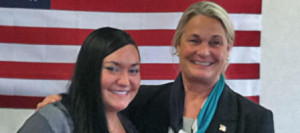 Chari L. Mayer
Syracuse University School of Social Work Master of Social Work Candidate
May 2012 Graduate Assistant, School of Social Work Intern, Office of Congresswoman Ann Marie Buerkle
As a second year graduate student, I have had the pleasure and honor in conducting my field placement at New York's 25th Congressional District Office in Syracuse, New York. As a COPPA student this experience has been an invaluable compliment to the curriculum at Syracuse University.
As an intern I have taken on casework regarding an array of federal programs, legislation, and policies. The individuals affiliated with the cases are usually in crisis mode and turn to the congressional office as a last and desperate attempt for closure. Although cases may not always have a favorable outcome the individuals will have answers and resolution with their federal issue.
Being part of this process has allowed me to understand loopholes in legislation, latent effects of policy implementation and the positive and negative effects of political decisions. People are at the receiving end of the long line of policy-making. People that the congressional office is there to serve. The constituents that make up the congressional district have given me the opportunity to remove the disconnect between policy and people. I am more than grateful for this learning experience with New York's 25th Congressional District Office.

Huntington Family Center – Youth Violence Program at Grant Middle School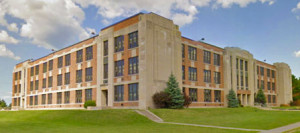 What kinds of populations did you work with?
I worked with middle school aged children of all ethnicities and backgrounds. Working with children also involved their families, their teachers and other academic staff of the school.
What kinds of tasks/opportunities did you participate in while there?
In the school, I ran "girls group" in which we as the social worker's encouraged the girls to learn about their emotions, and feelings and how to deal with them. We also did an Adolescent Pregnancy Prevention Program in which we talked to the Grant Middle School students about safe sex practices, abstinence, STD's, ways to say no, and reasons to wait. I participated in individual "therapy" with the students, behavioral assessments with an integrative staff (i.e. principals, other social workers, teachers, and psychologists), and family interviews to gain insight of the child and family life, and group work. I had the opportunity to work in the school district and also through the programs at Huntington Family Center and Catholic Charities. On breaks from school there were opportunities to attend Catholic Charity Programs and get a feel for the way they work and also the H.E.A.R.T.S. program of Huntington working with mentally ill adults. There was also the opportunity to go to Huntington and take part in their Adolescent Pregnancy Prevention Program, Youth Advocate Program and tour the building and get a feel for each of the services they offer.
What was the most exciting part of your internship?
The most exciting part of my internship was being able to apply what I learned. My supervisor was really good at allowing us to practice using the DSM IV. She would allow us to give diagnostic impressions for our clients and go over it with her to see if we were on the right track. Implementing different types of theories and integrating a bunch to see what worked best with different clients was also a beneficial part of my experience. I also enjoyed being able to work with the three other social worker's in the agency and get a feel for how they did things and how I did things and what worked best for me. The possibility to go to Huntington and Catholic Charities was beneficial in that I had the opportunity to learn a number of different things and get a wide variety of experiences while I was there.
What do you want other students to know about your internship?
I really enjoyed my internship. I think one of the most important pieces of information I can pass on to someone is to be an advocate for yourself. If you want more out of your internship or you feel something is wrong you should speak to your supervisor and/or field liaison. They are both there and willing to help. The relationships that were established between my supervisor and I and my field liaison and I, were relationships that will be beneficial for a life time. Being able to learn how to advocate for myself and not see myself as "just an intern" was very beneficial to my learning experience. Learning to speak up and obtaining the courage to use the information I acquired over my four years at SU was helpful and a direct result of my internship. By taking chances and applying the knowledge I gained and going back and discussing things with my supervisor and getting her point of view as to whether it was good or not was helpful in allowing me to develop my skills as a social worker. Take chances, be your own advocate, stand up for what you believe, and most of all trust in yourself, your education, and your professions/liaisons.

Syracuse Area Salvation Army – Emergency Family Shelter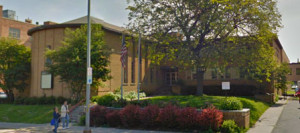 What kinds of populations did you work with?
I worked with persons from all different populations. While we had mostly single women or mothers with children, we also had single fathers and grandparents raising their grandchildren. Shelter residents were from all different racial and ethnic backgrounds, as well as different nationalities. Our clients enrolled in our program due to being homeless for dozens of reasons including: being deported back to the United States with nowhere to go, having one's home condemned for various reasons (i.e. mold), complications from addiction to drugs or alcohol, complications from unmanaged mental health conditions, evictions, domestic violence and innumerable others.
What kinds of tasks/opportunities did you participate in while there?
While at the Shelter, I was able to participate in tasks than ran the gamut. First, I learned to complete assessments with clients when they entered shelter, prepare service plans, and properly document my interactions with clients. I was also able to work with housing relocators to assist clients with finding appropriate places to live as well as general case management with clients who were not ready to look for housing. I had the opportunity to accompany my field instructor to meetings and got hands on experience with the implementation of a new county-wide data management system. I was also able to participate in a county-wide collaboration to help streamline homeless services in Onondaga County. I also was able to assist with fun family events like an Easter Egg hunt for the kids and a Zoo day during their spring break. Probably the most important and beneficial aspect of my placement at the shelter was my access to my field instructor who utilized our supervision time to help me constantly connect my classroom experiences to my field experiences.
How has this experience help to shape how you see yourself as a social worker?
Before my time at the Emergency Shelter I did not see myself as a social worker at all. I thought I was utilizing the MSW program to learn how to create and implement social service programs and influence policies. Throughout my time at the Shelter I reinforced my ideas of what my career goals were, but gained the understanding of how this is absolutely a role for a 'Social Worker,' and that direct practice social workers have an unbelievably valuable and challenging job. I was really able to see how my interests were connected to direct practice in a larger social-ecological context.
How has this experience helped to prepare you for the next step in your education and career?
This experience has helped me gain an understanding for how program planning and implementation is dependent upon the context in which it needs to successfully operate. Also it has given me the ability to see the role of working with individuals and families as being complementary to (rather than separate from) macro level initiatives.