The Syracuse University Emerging Leaders Council (ELC) exists as a core group of the Sport Management Department's most committed and influential young alumni that are focused on providing guidance in various ways to current Sport Management, Sport Analytics, and Sport Venue and Event Management students. This guidance includes staying in tune with the trends of the sport industry; assisting with capstone, practicum, and internship placements; and being strong advocates for the academic program in their community.
Mission
The mission of the Emerging Leaders Council is to advise Falk College Department of Sport Management students in conjunction with faculty and staff, the Director of Alumni and Events, the Assistant Dean for Advancement, and the Dean of Falk College in endeavors to further the strategic objectives of the college. The council is to assist with preparation of the next generation of Sport Management alumni, to equip them with the tools necessary to be successful professionals.
Members
Daniel Anyaegbunam, Esq, '14
Attorney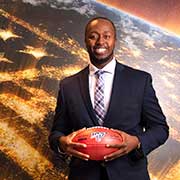 Anyaegbunam, Esq., has a desire to reconnect with Syracuse University and has served as a guest lecturer in Sport Management classes. A former SU football player and Economics major, Anyaegbunam seeks to be a resource for students and student-athletes to help them navigate the sport industry as well as show them what it takes to create one's own path after one no longer suits up for game days.  
 
Anyaegbunam's background, educationally and professionally, makes him a tremendous asset to this council, as he can be relatable to many types of students that come through the Sport Management and Sport Analytics programs. He pursued a master's degree from Columbia and J.D. from New England School of Law.
 
He features an extensive network, commitment to the growth and development of SU students, and a distinctive background. As a former student-athlete for the Syracuse University football team, he developed teamwork and communication skills; his tenacious work ethic continues to develop with each opportunity and endeavor. At the NFL, he has garnered a vast network of industry professionals and wants to bring the knowledge he's gaining to current students. He is persistent, persuasive, a leader, and effective communicator. These attributes, combined with his problem solving and critical thinking talents, will allow him to make an immediate impact in the inaugural Emerging Leaders Council. 
Harrison Avigdor '17
USA Basketball Analyst, National Basketball Association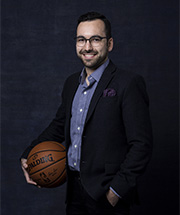 Avigdor works as a USA Basketball Analyst for the NBA, responsible for managing all revenue-generating opportunities for USA Basketball and serving as a liaison between USA Basketball and the NBA. His work expands to managing NBA and WNBA marketing partners such as AT&T. Prior to joining the NBA, he interned with Creative Artists Agency in Los Angeles, the Phoenix Suns, and Hungry Fan.
While at Syracuse University, Avigdor served as a Falk College peer advisor and volunteered in the local community. He was also an executive board member and recruitment chair for his fraternity. He graduated with honors and authored an honors thesis entitled, "The NBA: Maximizing Revenue During a Time of Global Expansion," in which David B. Falk Endowed Professor of Sport Management Rick Burton was an advisor.
Prior to his time at Syracuse, Avigdor spent time writing a sports column, Sports Perspective, for a newspaper in his hometown of Tucson, Arizona.
Avigdor is energized to be part of this council because of its ability to give back and open doors for students, as other alumni did for him. Using his experience and position, his goal is to amplify the strategic vision of the program alongside the Sport Management Advisory Council and the University as a whole.
Danielle Berman '12
Founder and CEO, Tackle What's Next & Tackle What Matters, Baltimore, Maryland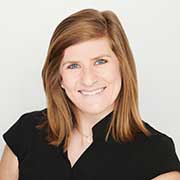 Berman has taken a somewhat non-traditional path through the sport industry and can offer fellow council members as well as students a unique perspective. She started her own philanthropy consulting business in 2017 after gaining knowledge and experience with Tandem Interactive, Brewer Sports International, and the Brewer Group, where she served as Director of Business Development and Managing Director. She also earned a Certificate of Advanced Study in Sport Philanthropy from George Washington University.
In the ever-changing world of sports, philanthropy is becoming more important and popular with athletes in all sectors. Berman offers insight into this part of the industry and can help Falk College students who have an interest as well. She's an entrepreneur who can guide students with advice and knowledge.
While at Syracuse University, Berman was involved in the Sport Management Club and Women in Sports and Events (WISE) Club.
Berman has dedicated her career to helping athletes understand their potential. She works to provide athletes with resources and a community to help them succeed in all aspects of their lives. Her focus on the athlete as an individual rather than a cog in the sports industry machine has helped her create unique opportunities and impact in the sports space. Through Tackle What's Next, she works to provide athletes of all ages, sports, and circumstances, the opportunity to focus on what's next in life after sports.
Berman has dedicated her career to helping athletes understand their full potential. She believes athletes should be supported as individuals with unique skills, passions and interests rather than a cog in the sports industry machine. That's why she founded Tackle What's Next, where she serves as CEO, to provide athletes with the structure, community and accountability they need to be successful in all aspects of life after the game. Tackle What's Next aims to provide athletes with a safe space to discuss the challenges and opportunities that come with transitioning out of sport, plus share important resources that can help. Athletes do great work in the community, and it inspires her to see the good that so many athletes continue to create. Berman works to further educate athletes and nonprofits on ways to work together to create social impact, and to bridge the gap between sports and philanthropy to create sustainable community impact.
Berman has worked with both current and former college and professional athletes for nearly a decade and is passionate about helping them achieve their goals outside of sport.
 
Elijah Biggins '16
Integrated Marketing Strategist, Genius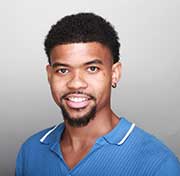 As an Integrated Marketing Strategist at Genius Media, Biggins seeks to use his marketing expertise to connect the sports industry with music, entertainment, and other cultural entities. He joined the SPM Emerging Leaders Council to "advocate for the program that changed my life."
Biggins is an active member of his community, from serving as the keynote speaker at SUNY Plattsburgh's National Association of Black Journalists (NABJ) Annual Gala to volunteering at numerous organizations and networking with students and alumni. He seeks to help foster an SPM mentorship program that connects alumni with current students. Biggins works and participates in secondary education mentorship programs as he believes it is imperative to build a foundation and network to succeed in your career.
Biggins' industry experience includes Bleacher Report, FOX Sports subsidiarity Home Team Sports, and Turner Sports. While attending Syracuse, he was a founding member of Falk College's Sport Professionals of Color Club and worked as an SU Athletics game-day marketing intern. Also, Biggins served as the Community Service Chair for SU's chapter of the National Association of Black Journalists, helping to create opportunities for Syracuse high school students to learn from college students about journalism.
 
Nicole Cost '08
Internship Placement Coordinator and Instructor, Department of Sport Management, Syracuse University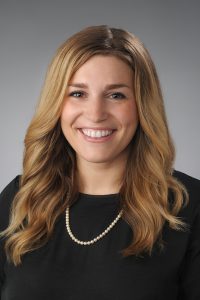 Nicole (Imbrogno) Cost has her B.S. in Sport Management (the inaugural class) from Syracuse University and her M.S. in Sport and Leisure Commerce from the University of Memphis (2011). Prior to her current role as an instructor and internship coordinator with the Department of Sport Management at Syracuse University, Cost held a similar position at the University of Memphis from 2015-16, where she worked as an instructor in event management, venue management, and social media commerce in addition to advising and mentoring students through field experience opportunities and their Senior Capstone. She is still an adjunct professor at the University of Memphis, where she teaches an online course in social media strategy.
She currently works with SPM seniors to navigate the Capstone process, undergraduates with internships and academic advising, as well as serves as a liaison for department alumni. She is the co-advisor of the Women in Sports and Events (WISE) group on campus, where she works with the executive board to plan guest speakers, workshops, and immersion trips. Cost enlists WISE annually to help host SPM Alumni in #SportsBiz on campus every fall, a professional development event for students and alumni to network and learn from each other. She also teaches SPM 201, Professional Development in Sport Management, every semester.
Cost spent seven years working as a marketing and promotions professional at Embry-Riddle Aeronautical University, the University of Memphis, and Duquesne University. As the director of marketing and promotions, Cost was the 2012 National Association of Collegiate Marketing Administrators (NACMA) $1000 Idea Award Winner, won several NACMA "Best Of" Awards, and served on the NACMA Young Professionals, Programming, and Professional Development committees. She also served as the game producer for three NCAA Men's Basketball Tournament sites and was the 2016 and 2017 game producer for the Atlantic 10 Men's Basketball Conference Championships.
 
P.J. Davidson '13
Vice President of Sales, Queensboro FC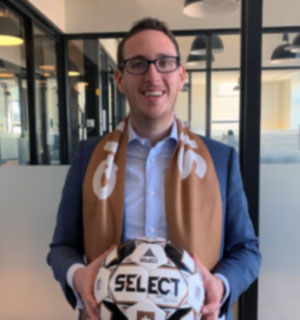 Davidson spent seven years with the New York Yankees in various sales and management roles before joining Queensboro FC as their Vice President of Sales in March 2020. He has made it a priority to give back to the Sport Management program in any way possible since his 2013 graduation. Whether that be mentoring current students and young alumni, hiring Syracuse graduates or networking with fellow alumni, he is constantly aware his actions are a reflection and representation of Syracuse Sport Management. With the creation of the Emerging Leaders Council, there is an opportunity to quite literally represent the program and build an even tighter bond between students, faculty, alumni and the greater sports business community.
Davidson brings a professional background in sales and relationship building. He attributes his success to his ability to network and build strong relationships founded on integrity and trust.
He believes this council represents an important cog in the Syracuse Sport Management machine, as its members will naturally be the young, up-and-coming alumni who are a part of the ever-changing landscape of the professional world. As a program that has made a name for itself by trailblazing with initiatives such as the first Women in Sports and Events (WISE) student chapter and the first Sport Analytics program in the United States, among other notable achievements, the council will allow the department to have insider knowledge of the industry to stay ahead of the curve.
While a student, Davidson interned with the WNBA's Chicago Sky, the Chicago Fire Soccer Club, and Greater Than.
 
Jim Geant '13
Senior Manager, Business Development and Strategic Partnerships, New York Road Runners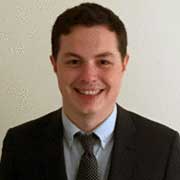 Geant has been active in mentoring current students, sharing job opportunities, providing internships, and attending/supporting alumni initiatives since graduating from Falk College's Department of Sport Management in 2013.
In his current role at New York Road Runners, he manages multi-million dollar partnerships around the TCS New York City Marathon and the organization's other road-racing events. Geant works with partners on activations, broadcast integrations and multi-platform marketing as well as with the business development team on sales strategy and contract negotiation. Prior to NYRR, he worked on AT&T sponsorship activation at The Marketing Arm.
Geant hopes that by engaging alumni of all ages across the country, the Department of Sport Management will create a committed group of professionals to give students an opportunity to get a behind-the-scenes look at numerous career paths in the sport industry.
While at SU, Geant was a member of the Sport Management Club, volunteered for the Club's annual Charity Sports Auction and worked on Syracuse-Steiner Collectibles.
 
Jenna Harmer '15
Senior Manager of Volunteer Programs, Make-A-Wish New Jersey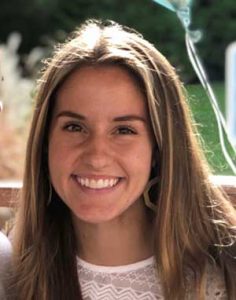 Harmer began her new role at Make-A-Wish New Jersey in 2021 as senior manager of volunteer programs. Her gift of working with people is truly an asset to this council. She has worked events managing more than 4,000 volunteers. Her experience helped her become a better and stronger listener, problem-solver, effective communicator, motivator and teammate.
Harmer is from Bucks County, Pennsylvania, a suburb of Philadelphia, where she grew up a passionate Philadelphia sports fan. After graduating from Syracuse University in 2015, she worked at IMG College in New York City as an executive assistant to the executive vice president of national sales and marketing. In 2016, Harmer joined the United States Golf Association as a Championship Coordinator for the 2018 U.S. Women's Open, which took place at Shoal Creek Golf Club outside of Birmingham, AL. Harmer then moved back to New York City in Fall 2018 to take on the role of Championship Coordinator for the 2020 U.S. Open at Winged Foot Golf Club. She oversaw a volunteer program that comprised more than 4,500 volunteers from across the world (pre-COVID 19). When the pandemic hit in early 2020, she implemented a new volunteer program consisting of 450 volunteers for a championship that was postponed from June to September of 2020.
 
Charma Harris '13
Consultant, The Clearing, Inc.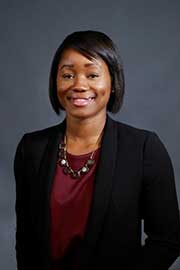 Charma Harris, a 2013 graduate of Syracuse University's Sport Management program, is a Consultant with The Clearing, Inc., in Washington, D.C. Prior to this role, she worked as a Talent Acquisition Coordinator at CNA, a non-profit research and analysis organization in Arlington, Virginia. She also worked for five years at the PGA Tour as a Tournament Services Coordinator and Manager at the WGC-Cadillac Championship in Miami, Florida.
While at SU, Harris was a member of the track and field team and served as Vice President of Programming and Events for the Women in Sports and Events (WISE) Club. She co-chaired WISE's inaugural symposium, which highlighted the stories, successes, and unique challenges that women face in the sports industry. Harris received Sport Management's Philanthropic Award in 2013.
Harris interned at various organizations, including Aerospace Company; Orbital ATK; the Baltimore Grand Prix (IndyCar); and USA Track & Field. It was through her internship experience that she found her passion for event management. She completed her Senior Capstone with the PGA Tour at the World Golf Championships-Cadillac Championship.
Upon graduating in 2013, Harris accepted a position at the WGC-Cadillac Championship as a Tournament Services Coordinator. She was responsible for managing the tournament's volunteer program, onsite social media and digital platforms, as well as the tournament's internship program. In 2016, she was promoted to Tournament Services Manager at the Constellation Senior Players Championship, where she oversaw client services. Additionally, she was responsible for coordinating on-site hospitality and logistics for PGA Tour Champions Players and managing the execution of tournament sponsorships.
In 2018, Harris accepted a position in Human Resources and Talent Acquisition at CNA.
 
Harrison Laifer '15
Associate Manager, Merchandising Partnerships, National Basketball Association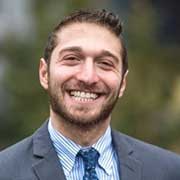 Laifer's commitment to the Sport Management program is unwavering. He believes that enrolling in SU's Sport Management program was the best decision he's ever made, and it set him up for success both professionally and personally.
Laifer has already actively sought out ways to stay engaged with the program since graduation (from attending alumni events, providing mentorship and Capstone site supervisor to students, and donating auction items regularly). Now he's at a point in his career where he wants to pay it forward.
In addition to his commitment to the Sport Management program, Laifer's unique path can offer a different perspective on the sports and entertainment industry. Professionally, he's worked at the league (NBA), brand (adidas), and team (Brooklyn Nets) levels, and acquired insights from a merchandising, brand communications, and partnership marketing lens.
Prior to the NBA, Laifer worked as a Manager of Global Merchandising & Branding, and Coordinator of Global Merchandising for BSE Global. He also served as a USA Basketball marketing intern for adidas.
Jeremy Losak, PhD, '16
Assistant Professor, Sport Analytics, Syracuse University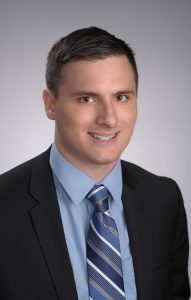 Dr. Losak's background in the analytics world coupled with his drive (graduating with his PhD in Economics before the age of 25) and passion for the Syracuse University Sport Management program makes him an ideal fit for this council to assist the department in both research as well as staying connected to the analytics world.
Prior to joining Syracuse University, Losak was a graduate assistant and Koch Fellow in the John E. Walker Department of Economics at Clemson University, completing his Ph.D. in economics. At Syracuse, Losak teaches Sport Economics and Sport Data Analysis. His prior teaching experience includes teaching assistant for Sport Economics, teaching assistant and head teaching assistant for Undergraduate Principles of Microeconomics and Principles of Macroeconomics, and teaching assistant for Managerial Economics. In the sports industry, he was a baseball analytics consultant for Wasserman Media Group, marketing analytics consultant for The Madison Square Garden Company, and analytics intern for the Auburn Doubledays.
Losak's research focus is in sports economics, particularly sport labor markets and betting markets. He is published in Managerial Finance and in the Academy of Economics and Finance Journal. He has given several conference presentations, including the 2020 SABR Analytics Conference, the First NAASE Virtual Economics Conference, the 2020 Eastern Economic Association meetings, and the 2019 European Sport Economic Association conference in Gijon, Spain.
Losak is the recipient of a Junior Researcher Award for the 2018 Sports, Data and Journalism Conference at the University of Zurich; and the Distinguished Graduate Student Paper Award at the 2018 Missouri Valley Economic Association Conference. He is also the recipient of travel grants from the Institute for Humane Studies Hayek Fund and Clemson Graduate Travel Grant Service. He was named a 2016 Falk College Class Marshal and a Falk College Scholar while at Syracuse University.
Losak earned his Ph.D. in economics from Clemson University in 2019. He earned a B.S. in sport management from Syracuse University's Falk College in 2016.
 
Hugo Marsans '19
Partnership Manager, Culture Group Pte Ltd., Singapore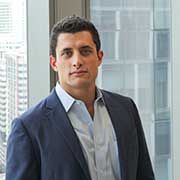 Marsans graduated with the Syracuse University Class of 2019 and began his post-graduate career with Sport Management Advisory Council Member Michael Patent at Culture Group in Singapore. Marsans serves as the Partnerships Manager at Culture Group, which is Southeast Asia's leading pop-culture marketing agency. He collaborates and builds programs with established and emerging brands at the intersection of music, gaming and entertainment.
While at SU, Marsans was actively involved with the SPM Charity Sports Auction, and his diverse background brings a global presence to the council.
Born and raised between Spain, Italy and the U.S., Marsans was introduced to cross-cultural change at an early age moving within Europe. However, overcoming cultural differences became even more challenging as a junior in high school when his family came to live in America. Learning new languages, celebrating cultural differences and finding a comfort zone regardless of diversity, contributes to his worldly perspective. In an industry that encompasses significant cultural and socially economic divides, it is imperative that students develop an international point of view while at Falk.
The Emerging Leaders Council presents a platform for Marsans to mentor the next generation of Falk students. He plans to focus on globalizing the program's curriculum to attract more international students and coordinate annual events.
Prior to joining Culture Group, Marsans interned with Relevent Sports, Endeavor, and Syracuse University Athletics.
 
Ian McFate '08
Director of Growth, Sports and Entertainment, Aramark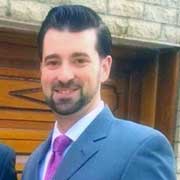 McFate has been an integral member of the Sport Management Department since he was a member of SPM's inaugural graduating class in 2008. He was instrumental in the creation of the Charity Sports Auction and served on the SPM Advisory Council as an alumni prior to joining the SPM Emerging Leaders Council. He has given back to the program through philanthropic gifts, auction items, and mentorship in Philadelphia as well as in Syracuse.
McFate was named the Director of Growth for Aramark's Sports and Entertainment line of business in February 2020, where he leads new business and retention efforts across the East Coast. He started his Aramark career in 2013 in various roles at both Citi Field and Citizens Bank Park.
His career in sports began with the Philadelphia Phillies as a member of their ticket office during the 2008 World Series season. His experience includes working in ticket sales and operations with the Phillies, as well as the Brooklyn Cyclones (minor league affiliate of the New York Mets) and the New York Yankees, all prior to transitioning to a role with Aramark at Citi Field. McFate has managed high-profile events, including the 2013 MLB All-Star Game, 2015 World Meeting of Families Papal visit, 2016 Democratic National Convention and numerous concerts at Citizens Bank Park.
Ari Moskowitz '18
Business Development Manager, FanHub, by Genius Sports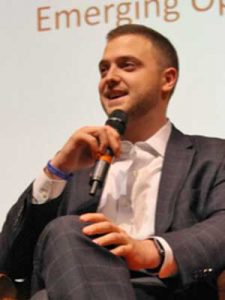 Moskowitz began a new job in Fall 2020 with FanHub, the largest provider of casual, free-to-play sports gaming platforms in the world, working with clients that include the NFL, NBA, MLB and more. Prior to this role, he worked in partnerships and business development for The Drone Racing League.
Moskowitz's energy is contagious, and his desire to create and host one-of-a-kind opportunities for alumni and students is admirable. Prior to graduating from the Sport Management Department in 2018, Moskowitz worked with the Sport Management Club and the Syracuse Athletics Department; and was a leader in his fraternity. He worked for a local company, University Tees, as the Campus Director selling and managing more than $80,000 in apparel in just one semester. He still mentors the current Campus Directors remotely.
Moskowitz's background in brands, sales, and unique events stems from experiences with The Legacy Agency, Rubicon Talent, and CSM Sport & Entertainment. He is a team player with the ability to work independently, in small groups, or for large, global companies.
 
Ben Norowski '12
Youth Soccer Sales Supervisor, New York Red Bulls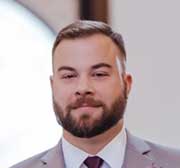 Norowski has been a committed alumnus to the program, providing Capstone and internship opportunities as well as items for the annual charity sports auction. He is inquisitive, and his positive attitude and creativity are all great attributes to bring to the council.
Norowski leads by example, whether it's with an official title or serving as a team player among his peers. He is determined and hardworking, facing adversity and working his way from a part-time role to running a department with the New York Red Bulls. His unique story is great for students to hear as they navigate their first steps off a college campus.
Norowski hopes to utilize his creativity to come up with new, unique ways to engage students with alumni as well as for the council to create programming to grow more leaders in the sport industry.
Prior to the New York Red Bulls, Norowski worked for Relevant Sports, and the Madison Square Garden Company.
 
Jeff Petrino '08
Senior Director of Consulting, The Montag Group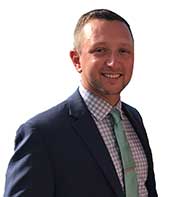 Petrino has been an integral member of the Sport Management Department since graduating with the first class in 2008. He helped host the inaugural Charity Sports Auction with Bill Walton and has remained engaged with faculty and his peers both as a student and alumnus. Petrino gives back to the program with auction donations, mentoring Capstone students, attending alumni events, and staying connected with faculty and staff.
In 2021, Petrino joined The Montag Group as the Senior Director of Consulting. Prior to this role, he worked in digital and social media at Turner Ignite Sports/WarnerMedia. At WarnerMedia, he managed a team within the AT&T-owned network's in-house sports marketing solutions group, Turner Ignite Sports, and built integrated marketing programs within the media platforms of NCAA March Madness, PGA Championship, and Ryder Cup, among others.
Before WarnerMedia, Petrino experienced success in a sales role with Wazee Digital (now part of Veritone), licensing iconic sports video footage to corporate clients for use in commercial spots and other sponsorship activations. Prior to that, he began his career with Octagon and built a foundation of industry knowledge and relationships, consulting clients such as Allstate, The Home Depot, and Dick's Sporting Goods.
 
Jeremy Philipson, '14
Senior Software Engineer, FanDuel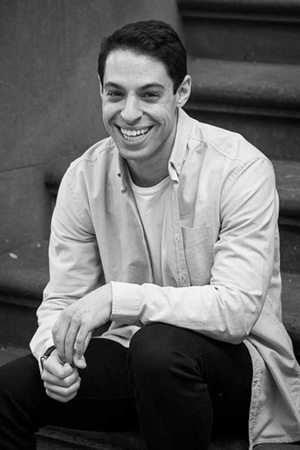 As a senior software engineer with FanDuel, Philipson has his finger on the pulse of a unique and rapidly growing part of the industry. He seeks to share his experiences with young professionals and current students. He boasts a diverse background and industry experience. Having worked for a facility, professional team, college sports marketing department, and sports technology startup, he brings a wealth of knowledge to the Emerging Leaders Council. Working in different sectors of the sport industry has led him to network with people from various backgrounds, giving him a greater perspective of the industry as a whole. At Syracuse and in his professional life, he has mentored students and is always looking for opportunities to engage SU graduates in career growth.
Philipson is a motivated self-starter looking to grow and learn new skills. He previously worked at Wake Forest University and attended a software development boot camp at Fullstack Academy in New York, NY.
 
Kevin Reese, '17
Account Manager, Subnatioin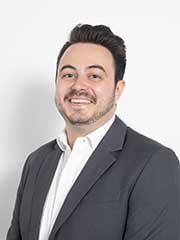 Reese, who began working as an Account Manager with Subnation in Fall 2021, can connect students to jobs and internships in the agency sector of the industry. His current role sees him building brand strategy in the digital landscape, including esports, cryptocurrency, NFTs, and more.
In his previous roles at Articulate Productions and Momentum Worldwide, Reese has executed brand partnerships for a variety of clients that sponsor the NBA, PGA, Wimbledon, Frieze Art and more.
He aims to share key wins and learnings from his time in the professional world, as well as engaging with students to continue to groom the next wave of emerging leaders. He hopes to offer unique events and networking opportunities, whether on-campus or in one of the many metropolitan areas where high volumes of Syracuse students reside.
While at Syracuse, Reese worked for IMG Sports, and interned at Steiner Sports Marketing and Under Armour, gaining invaluable sport industry knowledge and experience. He held numerous leadership positions while at Syracuse University, including Sport Management Club President and Charity Auction Co-Chair.
 
Lori Robinson, PhD, '09
Player Engagement Manager, Baltimore Ravens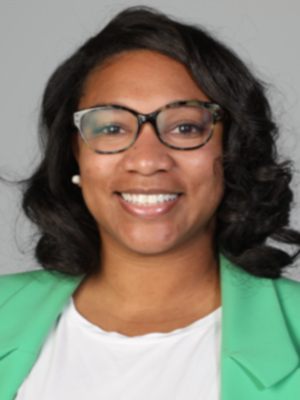 Robinson, a former track and field student-athlete at Syracuse University, was very involved in SU's Athletics Department, the Sport Management program, and held various leadership roles in multiple campus organizations. For her senior Capstone, she accepted an internship with Major League Soccer in New York City. She loves teaching and connecting with others through education. After graduating from the SPM program, Robinson earned a master's degree in Instructional Design, Development and Evaluation (IDDE) from Syracuse. Through the IDDE program, she learned the importance of incorporating assessment and evaluation through teaching and program development.
Robinson is a published researcher, and holds a doctoral degree in Educational Leadership, Research, and Counseling with an emphasis in Higher Education Administration, Educational Research Methods and Reading Instruction, from Louisiana State University (LSU).
Robinson joined the NFL's Baltimore Ravens in 2021 as a Player Engagement Manager. She previously worked as a Learning Specialist at the Center for Student-Athlete Excellence at Baylor University. Prior to Baylor, she held similar roles as Director of Learning Support at Texas A&M University, Learning Specialist and Academic Advisor at the University of Tennessee-Knoxville, and Leaning Specialist and Assistant Tutor Coordinator at LSU. She is an active member in several committees in the National Association for Academic and Student-Athlete Development Professionals for Athletics, and a College Reading and Learning Association Level 3 certified instructor.
 
Kate Ruben, '15
Manager of Sports Partnerships, CLEAR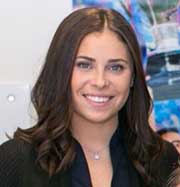 Ruben began her new job with CLEAR in 2021 as manager of sports partnerships. Prior to CLEAR, Ruben worked as the Chief of Staff at Montag Groups, where she oversaw day-to-day internal company operations. Directly supporting Chief Executive Officer Sandy Montag, a Syracuse University graduate and Sport Management Advisory Council member, Ruben acts as a strategist and trusted advisor, ensuring a cohesive culture maintaining cross-departmental relationships and streamlining activities to enable leadership success. Beyond her day-to-day projects, Ruben's primary focus is on the larger strategic organizational initiatives enhancing the team's ability to operate at maximum effectiveness.
Ruben also served as Director of Brand Development and Executive Assistant to the CEO for the Montag Group
The Class of 2015 graduate annually attends SPM alumni events. Her knowledge in the brand/agency world, coupled with her creativity and passion for SU, is a great fit for SU students.
 
Benjamin Rubenstein, '18
Business Development and Expansion Lead, Snackpass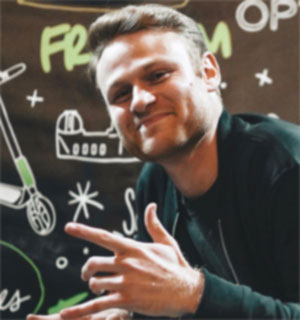 Rubenstein works for the food tech Series A startup Snackpass, a pickup/delivery app for restaurants with a social element that allows users to interact with one another. Snackpass is live on more than 15 college campuses and in numerous cities nationwide. Rubenstein is responsible for launching new markets, while building business verticals and partnerships.
Before joining Snackpass in March 2020, Rubenstein spent 18 months at the scooter tech Series D startup Lime. While on the Global Brand Partnerships Team, he focused on partnerships with brands and consumers to build a connection with riders and non-riders. The SPM Class of 2018 graduate gained sports industry experience with Octagon, Under Armour, Wheels Up, the Washington Wizards, The Montag Group, 360 Sports, and the University of Maryland.
Rubenstein's shift from sports business to Silicon Valley since leaving Syracuse University has allowed him to learn and grow at the highest/fastest level in the tech startup world, while also staying connected and building relationships in the sports industry.
 
Carlos Ruiz, '13
Manager of Digital Production, Major League Baseball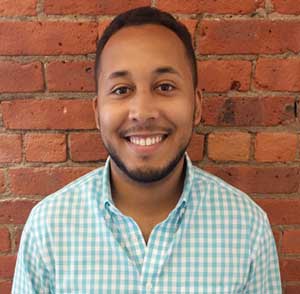 Ruiz has attended numerous SPM alumni events since he graduated from Syracuse University in 2013. He consistently reaches out to students to provide mentorship from his expertise in the digital world with Major League Baseball.
As the Manager of Digital Production for MLB, Ruiz works with the Kansas City Royals' marketing department to execute the team's digital campaigns for their website and email marketing. He manages and supports five producers to ensure campaigns are executed and processes are in place. He serves as the point person for MLB's relationship with Tagboard, a service provider that runs the league's social integrations.
As an alumnus, Ruiz has leveraged his MLB network to provide donations to the annual SPM Charity Sports Auction, as well as participated in a case-study competition, The MLB Challenge, at SU's iSchool. He has connected with students who are interested in technology careers in the sports industry and looks forward to mentoring students who aspire to work for a team or league in a digital marketing or media role. He also seeks to strengthen SPM's presence at MLB and the engagement with alumni and students in the Washington, DC, area.
 
Hanna Sanford, '16
Community Engagement Management, Seattle Seahawks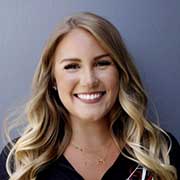 Sanford began her role with the Seattle Seahawks in April 2020. She previously worked as Program Director at the Austen Everett Foundation, gaining professional and intercollegiate team contacts nationwide.
Sanford seeks to grow the Syracuse Sport Management name. She wants teams, schools, agencies, foundations, and leagues to know they are hitting the jackpot when they hire from SU's SPM program. She strives to make an impact in the community through sport. Sanford has experience in intercollegiate athletics, professional sports, and nonprofit work in marketing, communications, community outreach, and compliance. She has experienced several facets of the sports world and can offer advice and guidance as students and young alumni are starting their careers and exploring their interests and skills.
Prior to the Austen Everett Foundation, Sanford gained industry experience with the Tampa Bay Rays as well as Syracuse University Athletics and interned with the WNBA's Seattle Storm.
 
Steven Shur, '08
Attorney, Giordano, K&L Gates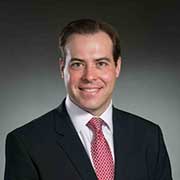 Shur has been a committed alumnus of the Sport Management program since he was a part of the inaugural class. Whether it is providing a donation item for the annual Charity Sports Auction, mentoring students that go from a career in ticket sales to an attorney, or attending professional and social alumni gatherings, Shur is always there for the program.
Shur is a corporate and securities attorney specializing in mergers and acquisitions, private equity transactions and other general corporate matters. He also assists his firm's Intellectual Property Department with various entertainment and intellectual property transactions. To close any deal, he is required to provide swift solutions to complex issues, while also managing the distinct, and often diverging, personalities of clients and other attorneys involved in the transaction. These situations have helped Shur develop the communication and interpersonal skills needed to be an exceptional leader.
Prior to attending law school, Shur worked as a Sales Representative with Madison Square Garden, responsible for selling season subscriptions and suites for the New York Knicks, New York Rangers, and New York Liberty.
One of Shur's main goals for the council is to collaborate with other industry-related organizations to provide marketing opportunities for Sport Management alumni.
 
Jake Silverman, '08
Deputy Athletic Director for Administration, Brown University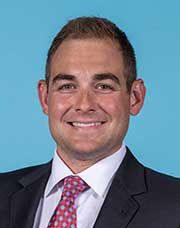 As a 2008 graduate of Sport Management, Silverman has witnessed the growth of this academic program since being a member of the first graduating class. He has immense SU pride and is always eager to speak to students and provide networking opportunities.
Silverman began his career at the University of Pennsylvania after graduating in 2008. He quickly moved through the ranks and is now an associate athletic director at UPenn before leaving to take on his current role at Brown in the Summer 2021. He can guide students interested in collegiate athletic administration.
Silverman began his career at the University of Pennsylvania in 2008. He quickly moved through the ranks to associate athletic director at UPenn before leaving to take on his current role at Brown in the Summer 2021. At UPenn, he worked for eight seasons with the football program as director of operations and assistant athletics director for operations before becoming the assistant athletics director for admissions and financial aid. During his time at Penn, Silverman served as the sport administrator for 13 different programs – including football, golf, squash and tennis – and held the position of athletics liaison for Penn's dining and residential services. Additionally, he provided oversight to Penn's 35 active club sports and membership racquet centers, and was responsible for managing external partnerships and overseeing more than 200 events annually, including athletic camps and clinics.
Silverman can guide students interested in collegiate athletic administration. He seeks to mobilize and engage young alumni and has offered to host SU students at his workplace and meet with prospective students interested in attending Syracuse University. In his own words: "Each of us from the 2008 class and beyond have a responsibility to build on the early successes of this program and take SPM to new heights for the future classes of students ahead. Now we are positioned to leverage a significant alumni community for the benefit of the current students."
At SU, he served as a student assistant coach for the defensive line and completed an internship in football operations. Previously, he interned for the Philadelphia Eagles training camp and Comcast SportsNet. He earned a master's degree from Penn in 2012 in organizational dynamics, earning additional certifications in organizational leadership and organizational development and change.
Jonathan Stahler, '11
President and Founder, Stahler Sports & Entertainment Law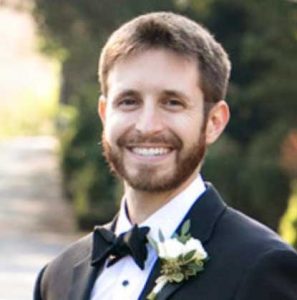 Stahler, a Florida licensed attorney in state and federal courts, is the founder and president of Stahler Sports & Entertainment Law. Based in Miami, Stahler boasts extensive knowledge in sports, entertainment, and the law. His experiences with SAG-AFTRA, Encore Sports & Entertainment, and 360 Sports, LLC, as well as representing NFL, NBA, MLB, and high-profile entertainment clients throughout his career, have driven his desire to positively affect and protect athletes, entertainers, and their families, both now and for their futures.
Stahler's work on college athletes and compensation was published in the Arizona State University Sports & Entertainment Law Journal in Spring 2014, as well as in the 2020 American Bar Association Entertainment and Sports Lawyer. He has served as both a panelist and guest lecturer on sports and entertainment law and business topics at Syracuse University's College of Law, Florida International University College of Law, Syracuse University, Florida State University, and University of Miami.
Stahler, a 2011 honors graduate of Syracuse University's Sport Management program, received his Juris Doctor and Certificate for Sports Law and Policy from Thomas Jefferson School of Law in San Diego. He is a member of the Florida Bar, American Bar Association, Sports Lawyers Association, Sports & Recreation Law Association, and a board member of the Florida Sports Business & Leadership
 
Bradley Trust, '17
Assistant Film Coordinator, Hofstra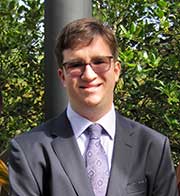 Trust is loyal and committed to the Syracuse University Sport Management program and has been since he was an undergraduate student. He was named Student Marshall of his graduating class and earned the Jason Morales Perseverance in Sports and Life Award in 2017. He has a strong connection to the program and desire to remain that way.
Trust has a unique background in research and has a gift for writing. He has worked on various projects with faculty, including films with Sport Management professor of practice Dennis Deninger ("Orange Immortals: Floyd Little", "Orange Immortals: Roy Simmons, Jr." and "Analytics: Changing the Fan Experience"). In addition, Trust has sport industry experience in college athletics with varying roles and responsibilities, including media relations, team operations, and stat distribution for Syracuse University, Hofstra University, Adelphi University, and the Atlantic 10 Conference. In Fall 2020, Trust began a Graduate Certificate Program in Collegiate Athletics Administration through Northeastern University.
Some of his goals for the Emerging Leadership Council include creating a dynamic where members can provide guidance in an advisory role to the students from both an occupational and educational standpoint. From an occupational standpoint, he would encourage students to keep in contact with members of the ELC in relation to questions focusing on professional development including building/editing their resumes and cover letters, preparing them for capstone/internship/job interviews, and how to create and maintain connections with industry professionals. He will act as an ambassador for the Sport Management program and through interactions with students, help create the ambassadors for tomorrow.
 
Tiffer Valente, '12
Chief Operating Officer, Beat the Bomb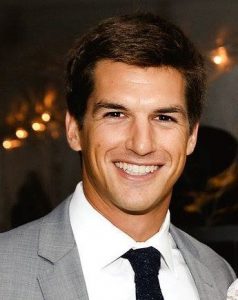 Tiffer Valente is a 2012 graduate of Syracuse University's Falk College with a bachelor's degree in Sport Management.
In January 2019, Valente took over the role of Chief Operating Officer at Beat The Bomb, an immersive social video game start-up with in-person play at its current location in Brooklyn, NY, and an online gaming platform that allows teams and players to compete with and against colleagues, friends, family and beyond – from all corners of the world.
Previously, Valente spent five years working for IMG College (now Learfield IMG College), with roles in sales strategy and operations, as well as partnership marketing. IMG College is a leading sports marketing company, offering national, regional and local multi-platform marketing opportunities that harness the power of college sports for fans and brands. Valente served as a manager in the partnership marketing group for the national sales and marketing team, where he oversaw all facets of more than 70 multi-media rights property sponsorship deals with UPS and Allstate. Partnership elements included experiential opportunities, tickets and hospitality, digital and social media promotions, venue signage, on-site activations, and audio, among others.
Valente began his career at IMG College as an administrative assistant on various sales-focused support roles. Prior to IMG, he acted as a consultant for Tough Mudder in event safety and operations.
While at SU, Valente graduated with honors, and received the Sport Management Director's Award in recognition of his academic excellence and leadership during his undergraduate years.
 
Tyler Wasserman, '13
Salary Cap Analyst, NBA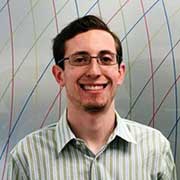 Wasserman was a sport analytics student at SU before the actual degree at Syracuse University even existed. His connections and industry experience, as well as publications and classroom connections, will be tremendously beneficial to students. He can provide perspective on trends in the analytics industry, and the crossroads of sport, analytics, collective bargaining, and finance. He can connect to students who are particularly interested in how US sports leagues are structured in terms of player salaries and how teams are able to build their rosters. As a Salary Cap Analyst at the NBA, as well as research conducted with Syracuse Sport Analytics professor Dr. Rodney Paul on MLB player salaries, Wasserman can assist the department in many ways.
He has industry experience at Nielsen Sports, The Doman Group, and Bloomberg Sports. He served a vital role in the 2012 Sport Management Charity Sports Auction and was an active member of the SU student body. Wasserman often Skypes into student organization meetings and has for several years.
 
Alex Wood, '18
Project Manager, TeamWork Online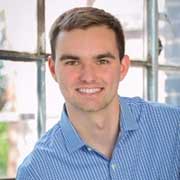 Wood calls Syracuse University his "second home." His combination of industry experience and contributions as a Syracuse University student are top-notch. Since graduation in 2018, he has worked as a Product Manager for Team Work Online. He has access to hire our graduates and help place them in the sports industry. He can also help place SPM Senior Capstone students in locations around the country. He has connections to all the major sports leagues through TeamWork. In addition, his position of leading software engineers and designers for custom software solutions provides a unique route for students to consider when thinking about their career path and the always-evolving concept of technology in sport.
Wood is passionate about mentoring students. He seeks to show them how important it is to become involved in campus activities and roles. He's proud of his selection as a Falk College Scholar, Syracuse University Founder's Scholar, Charity Auction Co-Chair and SPM Club President. He has the flexibility at work to coordinate and facilitate meetings and is a great asset from the Midwest.
 
Alyssa Wood, '15
Senior Manager, Sponsorship Strategies and Activations, MKTG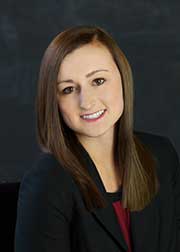 Wood has held various roles in sponsorship consulting at MKTG, most recently as a manager serving Fortune500 brands such as AT&T, Avis, Liberty Mutual, Jack in the Box, IBM, and FedEx. She has connections in the sport industry that help our program and more importantly, help SPM students land internships, Capstones and jobs.
Wood leads the Westport (CT) Trainee Hiring team for MKTG, which gives her a direct line to evaluating the next generation of talent and ensuring that our students are among those considered for coveted positions. She was a dedicated student at Syracuse University and wants "to give back to the program that gave me so much."
Wood has been at MKTG since graduating from Syracuse University in 2015, developing client relationships with key sports properties such as the NFL, MLB, NBA, MLS, collegiate sports, eSports, Formula 1, and entertainment properties. While at SU, she was active in the Sport Management Club and its annual Charity Sports Auction, as well as the department's Women in Sports and Events (WISE) Club, all the while keeping volunteer work and charity work in the forefront of the clubs' missions.