The Syracuse University Emerging Leaders Council (ELC) exists as a core group of the Sport Management Department's most committed and influential young alumni that are focused on providing guidance in various ways to current Sport Management, Sport Analytics, and Sport Venue and Event Management students. This guidance includes staying in tune with the trends of the sport industry; assisting with capstone, practicum, and internship placements; and being strong advocates for the academic program in their community.
Mission
The mission of the Emerging Leaders Council is to advise Falk College Department of Sport Management students in conjunction with faculty and staff, the Director of Alumni and Events, the Assistant Dean for Advancement, and the Dean of Falk College in endeavors to further the strategic objectives of the college. The council is to assist with preparation of the next generation of Sport Management alumni, to equip them with the tools necessary to be successful professionals.
Members
Daniel Anyaegbunam, Esq, '14
General Counsel, Think450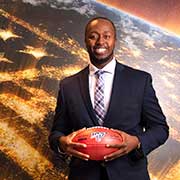 Anyaegbunam has a desire to reconnect with Syracuse University and has served as a guest lecturer in Sport Management classes. A former SU football player and Economics major, Anyaegbunam seeks to be a resource for students and student-athletes to help them navigate the sport industry as well as show them what it takes to create one's own path after one no longer suits up for game days.
Anyaegbunam's background, educationally and professionally, makes him a tremendous asset to this council, as he can be relatable to many types of students that come through the Sport Management and Sport Analytics programs. He pursued a master's degree from Columbia and a J.D. from New England School of Law.
Anyaegbunam currently works as a General Counsel for Think450, after previously working for Signature Punch Promotions, the NFL, and Gala Games.
He features an extensive network, commitment to the growth and development of SU students, and a distinctive background. As a former student-athlete for the Syracuse University football team, he developed teamwork and communication skills; his tenacious work ethic continues to develop with each opportunity and endeavor. At the NFL, he has garnered a vast network of industry professionals and wants to bring the knowledge he's gaining to current students. He is persistent, persuasive, a leader, and effective communicator.
Harrison Avigdor '17
Fantasy & Betting Partnerships, National Basketball Association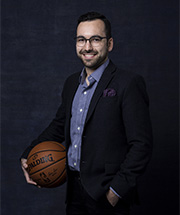 Avigdor works as an account manager for the NBA's Fantasy and Betting partnerships. The SU Class of 2017 graduate is responsible for strategic business development, account management and helping drive the league's strategy in that category. His work expands to overseeing more than 20 relationships the league has with betting operators in the United States and expands globally managing the NFT Fantasy category with NBA partner Sorare.
Prior to joining the NBA, Avigdor worked as a media planner at Carat and interned with Creative Artists Agency in Los Angeles, the NBA, Phoenix Suns, and Hungry Fan.
While at Syracuse University, Avigdor served as a Falk College peer advisor and volunteered in the local community. He was also an executive board member and recruitment chair for his fraternity. He graduated with honors and authored a thesis entitled, "The NBA: Maximizing Revenue During a Time of Global Expansion," in which David B. Falk Endowed Professor of Sport Management Rick Burton was an advisor.
As a member of the Emerging Leaders Council, he strives to amplify the strategic vision of the program alongside the Sport Management Advisory Council and the University.
Prior to Syracuse, Avigdor wrote a sports column, Sports Perspective, for a newspaper in his hometown of Tucson, Arizona.
Alec Bieber '19
Lifecycle Marketing Manager, Overtime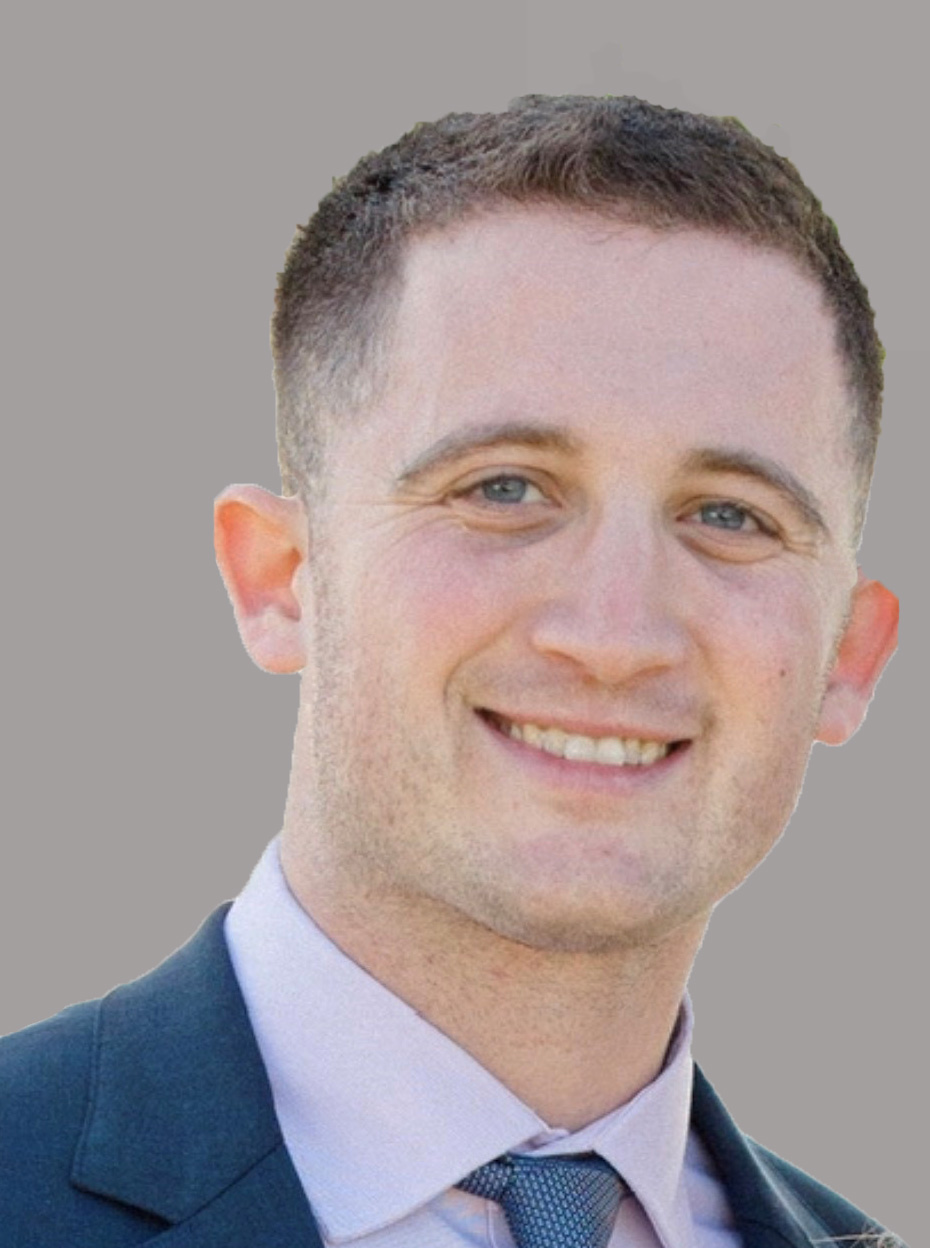 As the Lifecycle Marketing Manager at Overtime, Bieber is responsible for driving prospect conversion strategies for Overtime's Lifestyle and Consumer Brand and Overtime Elite. He is dedicated to improving fan engagement and building the next generation of fandom for the league.
Bieber transferred to Syracuse University in 2016 and graduated from Falk College's Department of Sport Management in 2019 with a minor in Public Communication Studies from the Newhouse School of Public Communications. While at SU, Bieber was a member of the Sport Management Club and volunteered with Falk College Admissions.
As an alumnus, Bieber has remained involved with the Syracuse and Falk College communities, assisting SU Admissions in panel discussions for transfer students and mentoring Sport Management Capstone students.
As a member of Falk College's Emerging Leaders Council, Bieber will mentor Syracuse University students who aim to enter the sport industry, while advancing the strategic objectives of Falk College and the Sport Management program.
Prior to joining Overtime, Bieber supported Sport Management Advisory Council Chair Brandon Steiner at CollectibleXchange. He also spent time with Cipher Sports Technology Group as a Growth Marketing Manager.
Carly (Raimo) Caporizzo '15
Enablement Manager, Nielsen Sports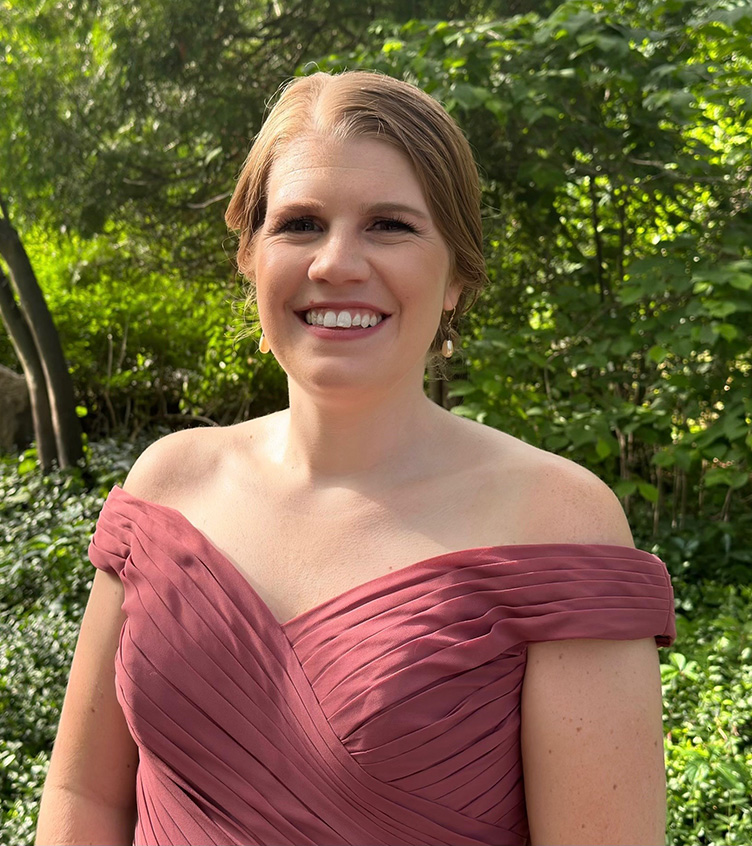 As the Commercial Enablement Manager at Nielsen Sports, Carly (Raimo) Caporizzo leads strategic enablement efforts for the go-to-market teams in the United States and Canada. At Nielsen, Caporizzo works with sports, esports and gaming rights holders and brand sponsors to maximize their commercial growth.
Prior to joining Nielsen, Caporizzo worked for Marketcast (formerly Phoenix Marketing International), where she led an operations team to deliver advertising, brand and customer experience research solutions. Before Marketcast, she worked for Radegen Sports Management, a sports agency representing professional athletes and influencers in marketing and broader business opportunities. Caporizzo led strategy and operations initiatives at Radegen.
After graduating from Syracuse in 2015, Caporizzo received her MBA from Binghamton University, specializing in marketing and consulting. While at Syracuse, she was actively involved with the Sport Management program. Now, she recognizes the significant impact that the program, along with her fellow classmates and professors, had on her personal and professional growth. She is excited and committed to supporting the next generation of students and alumni.
Jenna Harmer Curry '15
Volunteer and Event Administration Director, LIV Golf League at Par 5 Group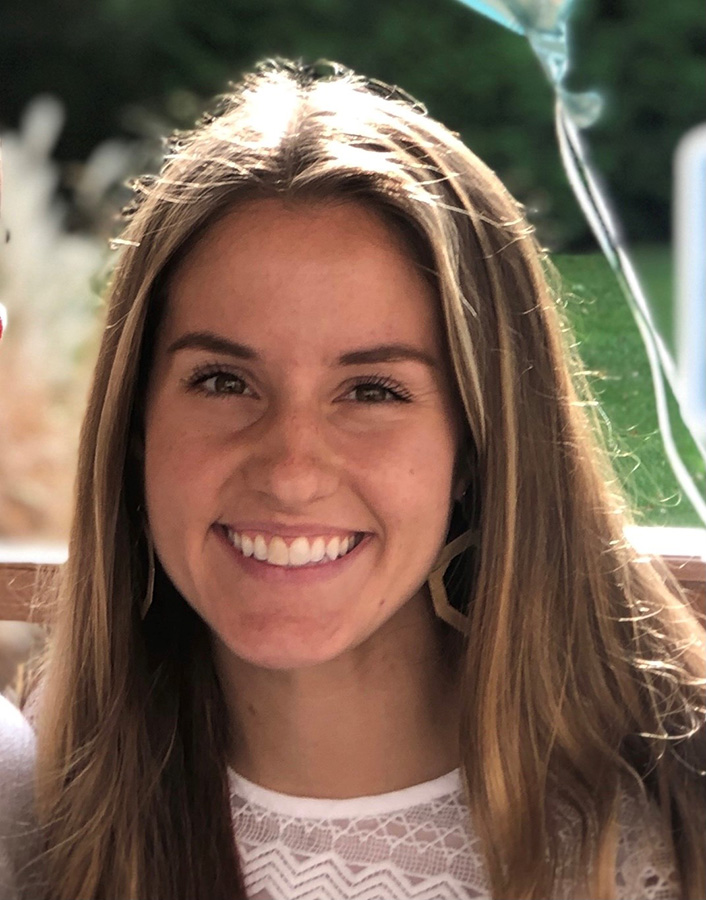 Harmer Curry joined LIV Golf League at Par 5 Group in May 2022 after working for Make-A-Wish New Jersey for one year. In 2023 for LIV Golf, Harmer Curry worked events at The Gallery Golf Club, Cedar Ridge Country Club, Trump National Golf Club, Rich Harvest Farms and Trump National Golf Club Doral.
For Make-A-Wish New Jersey, she served as senior Manager of Volunteer Programs, where she designed and revamped a volunteer program that was put on pause due to COVID-19.
Harmer's gift of working with people is truly an asset to this council. She has worked events managing more than 4,000 volunteers. Her experience helped her become a better and stronger listener, problem-solver, effective communicator, motivator and teammate.
Harmer is from Bucks County, Pennsylvania, a suburb of Philadelphia, where she grew up a passionate Philadelphia sports fan. After graduating from Syracuse University in 2015, she worked at IMG College in New York City as an executive assistant to the executive vice president of national sales and marketing. In 2016, Harmer joined the United States Golf Association as a Championship Coordinator for the 2018 U.S. Women's Open, which took place at Shoal Creek Golf Club outside of Birmingham, AL. Harmer then moved back to New York City in Fall 2018 to take on the role of Championship Coordinator for the 2020 U.S. Open at Winged Foot Golf Club. She oversaw a volunteer program that comprised more than 4,500 volunteers from across the world (pre-COVID 19). When the pandemic hit in early 2020, she implemented a new volunteer program consisting of 450 volunteers for a championship that was postponed from June to September of 2020.
P.J. Davidson '13
Chief Revenue Officer, SQWAD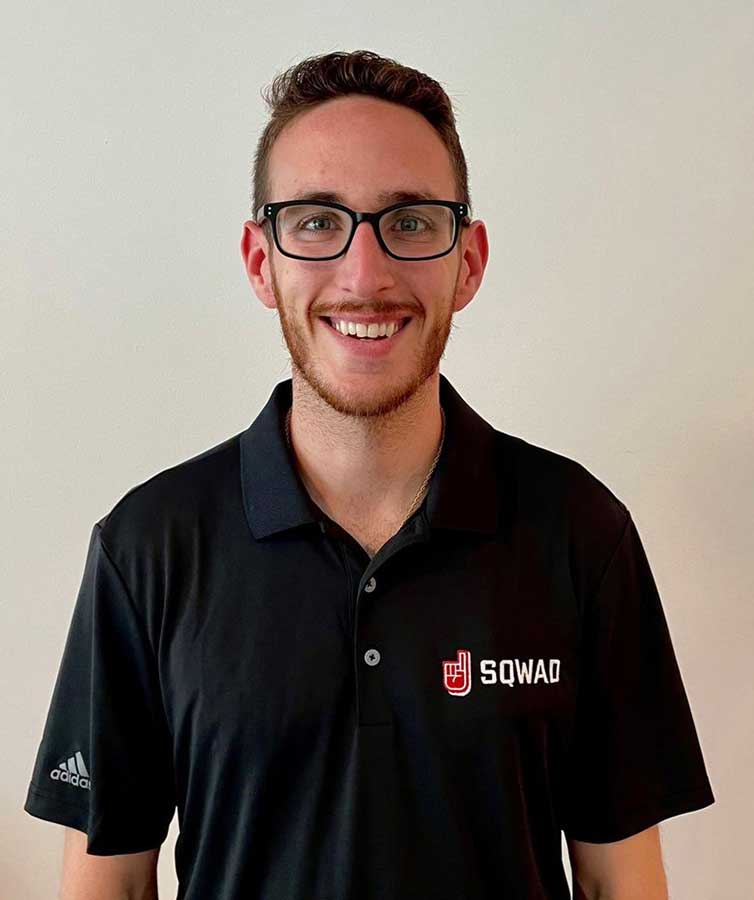 P.J. Davidson is Chief Revenue Officer at SQWAD, where he helps sports teams and brands across the globe bring their partnerships to life with digital activations that drive engagement and maximize ROI.
Following his graduation from Syracuse, he spent seven years with the New York Yankees in various sales and management roles. He then joined Queensboro FC as their Vice President of Sales in March 2020 and was promoted to Chief Business Officer in January 2023. After three and a half years with QBFC, he joined SQWAD in July 2023.
Davidson has made it a priority to give back to the Sport Management program in numerous ways since his 2013 graduation. Whether that be mentoring students and young alumni, hiring Syracuse graduates or networking with fellow alumni, he is constantly looking to give back to his alma mater. Davidson is also a member of the SU Sports Network.
While a student, Davidson interned with the WNBA's Chicago Sky, the Chicago Fire Soccer Club, and Greater Than.
Charles "CB" Garett IV '19
Research and Innovation Analyst, Milwaukee Bucks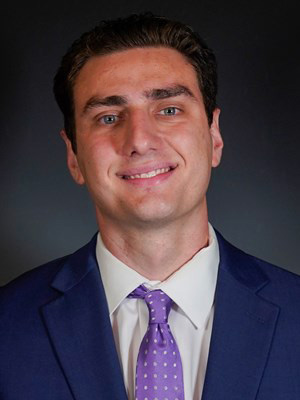 As a Research and Innovation Analyst for the Milwaukee Bucks, Garrett works with the Bucks' coaching staff to provide analytical insights to influence team strategy to win NBA titles. He also aids in player personnel decisions and works with roster management in both free agency and the trade deadline.
Prior to working with the Bucks, Garrett worked for Legends as the Manager of Data and Analytics at Syracuse University, where he worked on pricing and sales outreach strategy for SU football, basketball and lacrosse ticketing. He also worked for the New York Liberty and Long Island Nets as a seasonal analytics coordinator, and with the Indiana Pacers as a performance analytics intern.
Garrett graduated from Syracuse University in 2019 with a dual major in sport analytics and broadcast and digital journalism, with a minor in economics. He returned to campus to receive a master's in applied data science and finished the program online in 2022. While on campus, he was the head manager of the Syracuse men's basketball team, president of SU's club basketball team, and vice president of Falk College's Baseball Statistics and Sabermetrics Club.
Scott Kevy '15
Senior Manager, Wasserman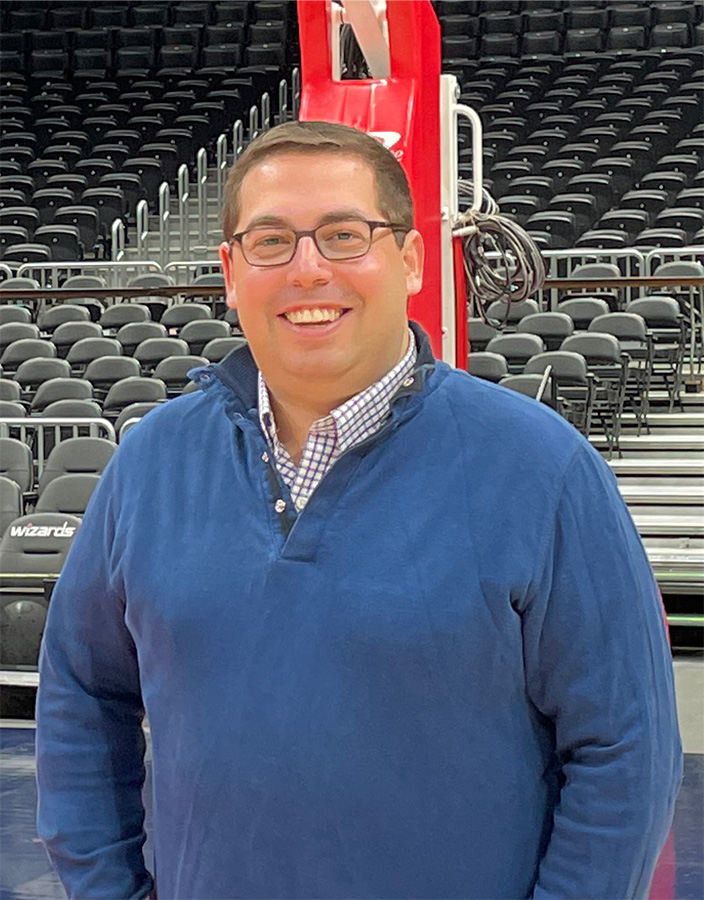 Kevy began his role with Wasserman in March 2021, where he has managed brand marketing partnership experiential activations for several accounts, including AT&T, LEGO and Target, across various sports and lifestyle marketing platforms.
Prior to Wasserman, Kevy worked at Momentum Worldwide, where he managed experiential marketing activations for American Express, Verizon and Walmart across sports, entertainment, lifestyle and B2B.
Kevy, who is from the Washington, D.C. metropolitan region, earned his Bachelor of Science in Sport Management, with a minor in Information Management & Technology from Syracuse University in 2015. While at SU, he was active in Falk College and the iSchool. Beyond the classroom, Kevy held leadership positions within the Sport Management Club and its annual Charity Sports Auction, in addition to Hillel and the iSchool. He served as a Falk College peer advisor and interned with the SU Athletics Department, Monumental Sports & Entertainment, Turner Sports, and The Madison Square Garden Company.
In 2014, Kevy earned the BIG Initiative Award from the Michigan Sport Business Conference, recognizing 10 student leaders from across the nation who achieved an exceptional level of success within the sport business industry.
As a member of the Emerging Leaders Council, Kevy continues to give back to the program that shaped him to his career today within the industry, while partnering with his fellow ELC members to grow the Sport Management Department's impact for the next generation.
The 2015 graduate is an active Orange alumni, mentoring students, attending alumni events, and serving as an SU Sports Network Board Member.
Harrison Laifer '15
Vice President of Brand Partnerships, Morgan Stanley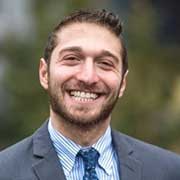 Laifer's commitment to the Sport Management program is unwavering. He believes that enrolling in SU's Sport Management program was the best decision he's ever made, and it set him up for success both professionally and personally.
Laifer has stayed engaged with the program since graduation (attending alumni events, providing mentorship and Capstone site supervision to students, and donating auction items). Now he's at a point in his career where he wants to pay it forward.
In addition to his commitment to the Sport Management program, Laifer's unique path can offer a different perspective on the sports and entertainment industry. Professionally, he's worked at the league (NBA), brand (adidas), and team (Brooklyn Nets) levels, and acquired insights from a merchandising, brand communications, and partnership marketing lens.
Prior to Morgan Stanley, Laifer worked as an Associate Manager for Merchandising Partnerships at the NBA and as a Manager of Global Merchandising & Branding for BSE Global. He also served as a USA Basketball marketing intern for adidas.
Jeremy Losak, PhD, '16
Assistant Professor, Sport Analytics, Syracuse University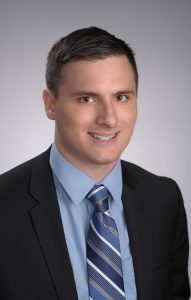 Dr. Losak's background in the analytics world coupled with his drive (graduating with his PhD in Economics before the age of 25) and passion for the Syracuse University Sport Management program makes him an ideal fit for this council. On the council, he serves as the faculty-liaison and university point-of-contact. At Syracuse, he teaches courses in sport analytics and sport economics, as well as co-advises the Sport Management Club, Sport Analytics Living Learning Community, Baseball Stats and Sabermetrics Club, and Football Analytics Blitz competition.
Losak's research covers three pillars: the economics of sport wagering markets, the economics of college athletics, and the business of baseball and other sport labor markets. He has presented his research at each of the past four SABR Analytics Conferences in Phoenix, Arizona, in addition to presentations domestically (Boston, Kansas City, Memphis, New York City, Portland, Washington D.C.), internationally (Finland, Spain, Switzerland), and virtually. His research has been published in journals including the Journal of Sport Economics, International Journal of Sport Finance, Academy of Economics and Finance Journal, Managerial Finance, and Journal of Prediction Markets.
Prior to joining Syracuse University, Losak was a Koch Fellow in the John E. Walker Department of Economics at Clemson University, completing his Ph.D. in economics. In the sports industry, he was a baseball analytics consultant for Wasserman Media Group, marketing analytics consultant for The Madison Square Garden Company, and analytics intern for the Auburn Doubledays. Losak was the recipient of a Junior Researcher Award for the 2018 Sports, Data and Journalism Conference at the University of Zurich; and the Distinguished Graduate Student Paper Award at the 2018 Missouri Valley Economic Association Conference. He was also the recipient of travel grants from the Institute for Humane Studies Hayek Fund and Clemson Graduate Travel Grant Service.
Losak earned his Ph.D. in economics from Clemson University in 2019. He earned a B.S. in sport management from Syracuse University's Falk College in 2016. He was named a 2016 Falk College Class Marshal and a Falk College Scholar while at Syracuse University.
Hugo Marsans '19
Partnerships and Client Solutions,, DAZN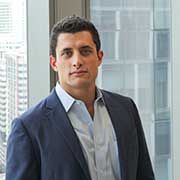 Marsans graduated with the Syracuse University Class of 2019 and began his post-graduate career with Culture Group in Singapore, where he served as the Partnerships Manager for Southeast Asia's leading pop-culture marketing agency. He collaborated and built programs with established and emerging brands at the intersection of music, gaming and entertainment.
Marsans left Culture Group in Fall 2021 and now works for DAZN, in partnerships and client solutions. DAZN is among the digital leaders in global sports media.
While at SU, Marsans was actively involved with the SPM Charity Sports Auction, and his diverse background brings a global presence to the council. Born and raised between Spain, Italy and the U.S., Marsans was introduced to cross-cultural change at an early age moving within Europe. However, overcoming cultural differences became even more challenging as a junior in high school when his family came to live in America. Learning new languages, celebrating cultural differences and finding a comfort zone regardless of diversity, contributes to his worldly perspective. In an industry that encompasses significant cultural and socially economic divides, it is imperative that students develop an international point of view while at Falk.
Prior to joining Culture Group, Marsans interned with Relevent Sports, Endeavor, and Syracuse University Athletics.
Ian McFate '08
Director of Growth, Sports and Entertainment, Aramark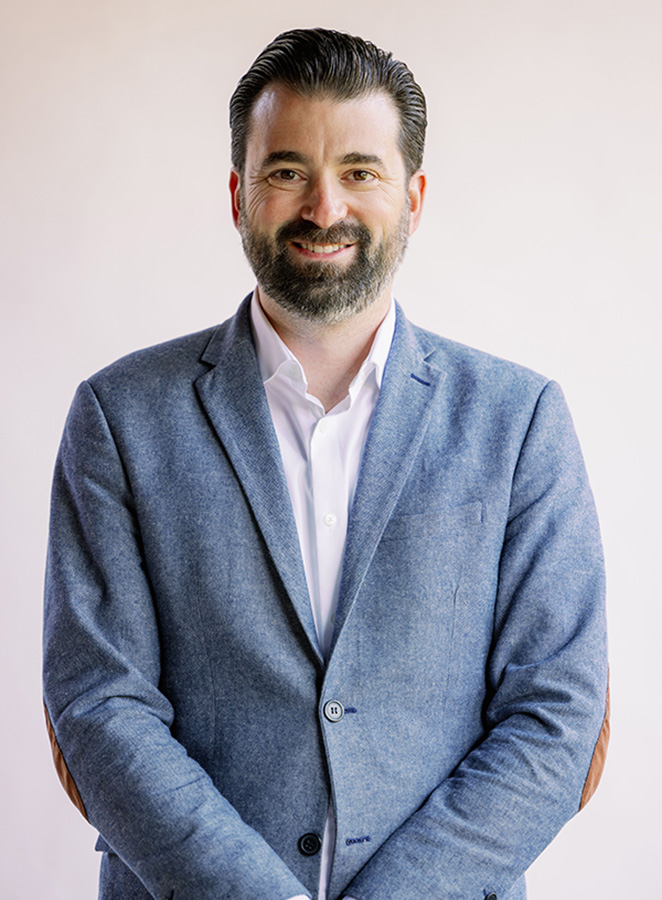 McFate has been an integral member of the Sport Management Department since he was a member of SPM's inaugural graduating class in 2008. He was instrumental in the creation of the Charity Sports Auction and served on the SPM Advisory Council as an alumni prior to joining the SPM Emerging Leaders Council. He has given back to the program through philanthropic gifts, auction items, and mentorship in Philadelphia as well as in Syracuse.
McFate was named the Director of Growth for Aramark's Sports and Entertainment line of business in February 2020, where he leads new business and retention efforts across the East Coast. He started his Aramark career in 2013 in various roles at both Citi Field and Citizens Bank Park.
His career in sports began with the Philadelphia Phillies as a member of their ticket office during the 2008 World Series season. His experience includes working in ticket sales and operations with the Phillies, as well as the Brooklyn Cyclones (minor league affiliate of the New York Mets) and the New York Yankees, all prior to transitioning to a role with Aramark at Citi Field. McFate has managed high-profile events, including the 2013 MLB All-Star Game, 2015 World Meeting of Families Papal visit, 2016 Democratic National Convention and numerous concerts at Citizens Bank Park.
Connor Monzo '20
Senior Specialist, Premium Sales and Service, New York Yankees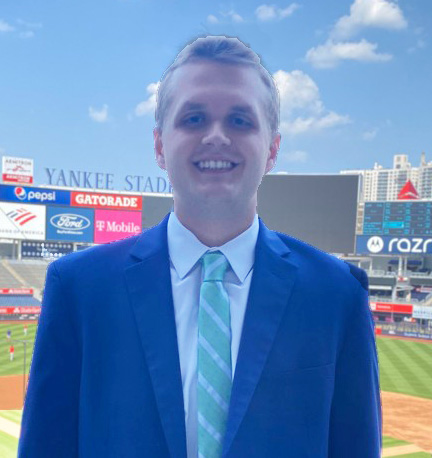 Monzo works as a Senior Specialist on the Premium Sales and Service team for the New York Yankees. The Syracuse University graduate manages high net-worth individuals and top companies in the Yankees' premium club areas and private suites. Monzo acquires new clients for premium season tickets, private suites, and premium groups as well as hits aggressive new business sales goals. He also recruits, trains and helps manage the ticket sales interns.
The Class of 2020 graduate has spent his entire professional career with the Yankees, starting with three internships while a student at Syracuse University before joining the organization full time as an Inside Sales Associate for his Sport Management senior Capstone in 2020. Following graduation, Monzo worked as an account executive on the season ticket sales team before being promoted to the premium sales team.
While at Syracuse University, Monzo was an active member of the Sport Management Department. He served as co-chair for the annual Charity Sports Auction for three consecutive years, as well as President of the Sport Sales Club and Executive Vice President of the Sport Management Club, while also completing ticket sales internships with the SU athletic department. Monzo graduated Summa Cum Laude with degrees in Sport Management and Policy Studies and was named a Falk College Scholar.
Monzo is passionate about helping students and professionals break into the sport industry. He recognizes the importance of the Emerging Leaders Council to mentor and form the next generation of leaders from SU's Sport Management program. As a member of the council, Monzo will mentor SU students and young alumni and connect them to those within his network with the goal of fostering personal and professional growth while helping them to achieve their goals in sport.
Ari Moskowitz '18
Business Development Manager, WSC Sports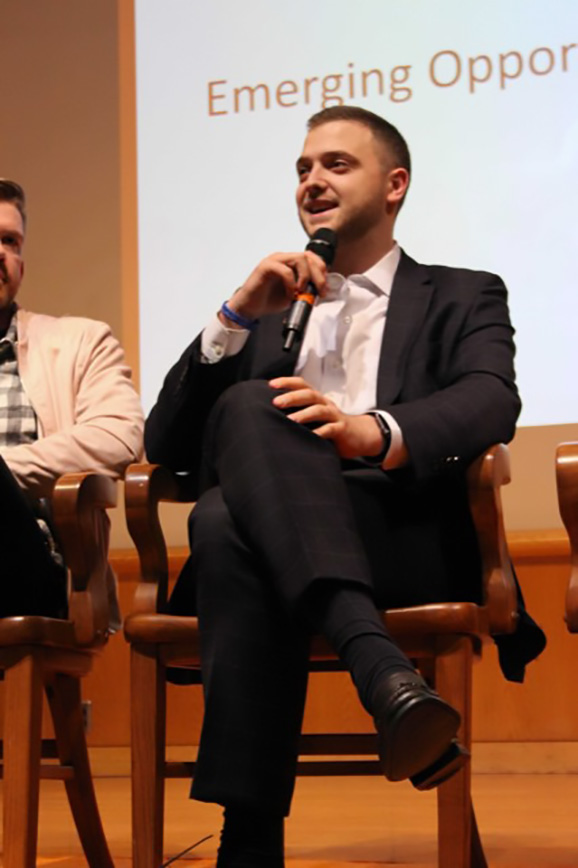 Ari can be described as persistent, loyal and hard-working with a strategic focus on both life and his professional career. His current role in the emerging sport tech space is a unique one in the sport industry, and one to open our current students' minds to many possible routes within the industry. His ability to build relationships is uncanny. He has phenomenal ideas for a council like this to help the group stay engaged and is excited to give back to students in the Sport Management Department.
Ari's energy is contagious, and his desire to create and host one-of-a-kind opportunities for alumni and students is admirable. Though he's only five years removed from campus, he has attended alumni gatherings and came back to campus several times. He aims to build a foundation for future alumni and current students.
Prior to graduating from the Sport Management Department in 2018, Ari was a member of the Sport Management Club, worked for the SU Athletics Department and was a leader in his fraternity. He worked for a local company – University Tees – as the Campus Director selling and managing more than $80,000 in apparel in just one semester.
Ari's background in sports media and tech, among other things, stems from experiences with CSM Sports & Entertainment, The Drone Racing League, Genius Sports, and more. He is a team player who can work independently, in small groups, or for large, global companies.
Hannah Rafferty '16
Executive Producer, Filmiamo Productions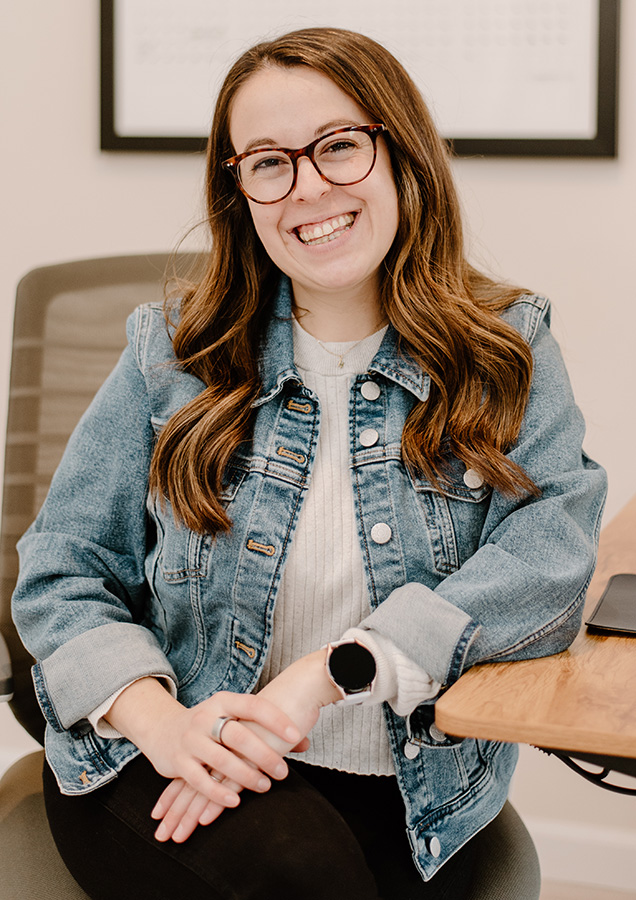 Rafferty started in her current role as Co-Founder and Executive Producer at Filmiamo Productions upon the company's founding in 2022. Together with her husband (a fellow Syracuse graduate and Remembrance Scholar), they founded a multi-faceted video production company which serves clients such as American Airlines, Make-A-Wish, and various other local and national organizations. Rafferty credits the Sport Management Department and its diverse program for preparing her for a meaningful career, both inside sports and out.
Prior to her current role, Rafferty worked in brand marketing, focusing on local marketing initiatives for Sprint and Boost Mobile. More recently, she spent two years in corporate events, planning events for Lenovo throughout the world. When COVID shut down events worldwide, Rafferty began consulting local non-profits on transitioning their events to online and hybrid. This taught Rafferty to produce video content for events, and ultimately led to her current position. Drawing on her degree and hands-on experiences, she handles all of the planning and execution of Filmiamo's video production, as well as marketing and development.
While at SU, Rafferty co-chaired the 2014 Charity Sports Auction, was a member of the Women in Sports and Events (WISE) Club and the Sport Management Club, served as a U100 Ambassador, danced for Orange Pulse Dance Troupe and was a 2015 Remembrance Scholar. Rafferty continues to draw on these experiences, including serving on the local Young Professional Board for Make-A-Wish, as a result of connections made from the 2014 auction. Rafferty credits Syracuse University and the Sport Management program with providing her the skills to excel both as a professional, and as an active community member.
Lori Robinson, PhD, '09
Player Engagement Manager, Baltimore Ravens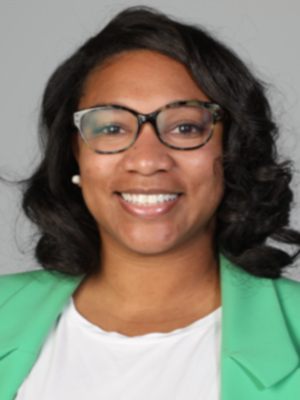 Robinson, a former track and field student-athlete at Syracuse University, was very involved in SU's Athletics Department, the Sport Management program, and held various leadership roles in multiple campus organizations. For her senior Capstone, she accepted an internship with Major League Soccer in New York City. She loves teaching and connecting with others through education. After graduating from the SPM program, Robinson earned a master in instructional design, development and evaluation (IDDE) from Syracuse. Through the IDDE program, she learned the importance of incorporating assessment and evaluation through teaching and program development.
Robinson is a published researcher, and holds a doctoral degree in Educational Leadership, Research, and Counseling with an emphasis in Higher Education Administration, Educational Research Methods and Reading Instruction, from Louisiana State University (LSU).
Robinson joined the NFL's Baltimore Ravens in 2021 as a Player Engagement Manager. She previously worked as a Learning Specialist at the Center for Student-Athlete Excellence at Baylor University. Prior to Baylor, she held similar roles as Director of Learning Support at Texas A&M University, Learning Specialist and Academic Advisor at the University of Tennessee-Knoxville, and Leaning Specialist and Assistant Tutor Coordinator at LSU. She is an active member in several committees in the National Association for Academic and Student-Athlete Development Professionals for Athletics, and a College Reading and Learning Association Level 3 certified instructor.
Kate Ruben '15
Senior Manager, Sports and Entertainment Partnerships, CLEAR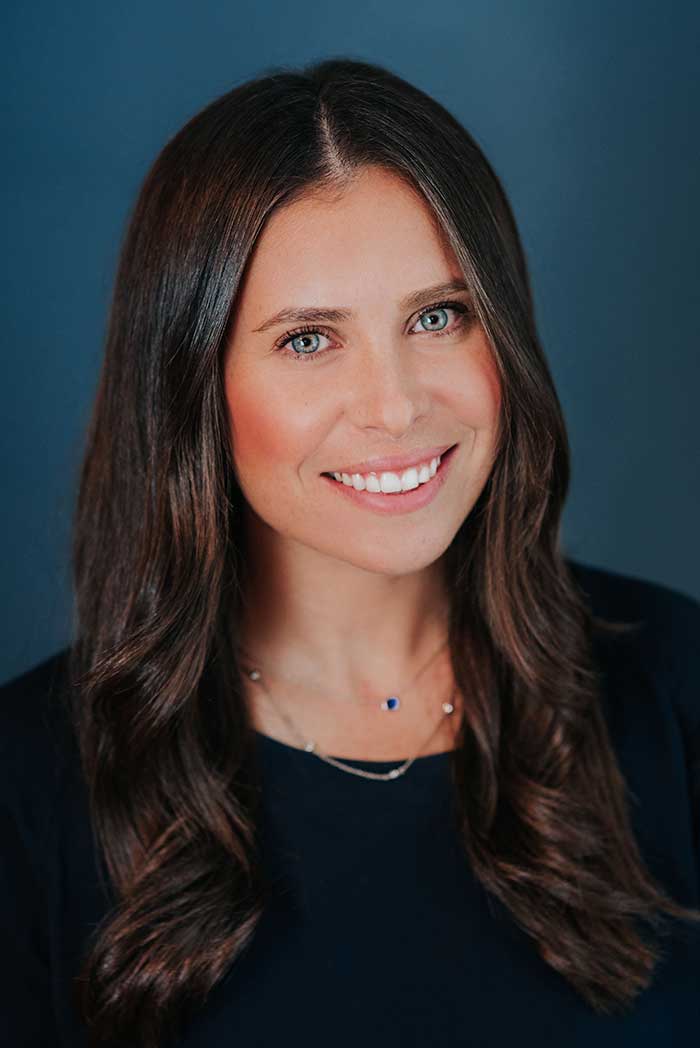 Ruben began her new job with CLEAR in 2021 as manager of sports partnerships. Prior to CLEAR, Ruben worked as the Chief of Staff at Montag Groups, where she oversaw day-to-day internal company operations. Directly supporting Chief Executive Officer Sandy Montag, a Syracuse University graduate and Sport Management Advisory Council member, Ruben acts as a strategist and trusted advisor, ensuring a cohesive culture maintaining cross-departmental relationships and streamlining activities to enable leadership success. Beyond her day-to-day projects, Ruben's primary focus is on the larger strategic organizational initiatives enhancing the team's ability to operate at maximum effectiveness.
Ruben also served as Director of Brand Development and Executive Assistant to the CEO for the Montag Group
The Class of 2015 graduate annually attends SPM alumni events. Her knowledge in the brand/agency world, coupled with her creativity and passion for SU, is a great fit for SU students.
Hanna Sanford '16
Community Engagement Management, Seattle Seahawks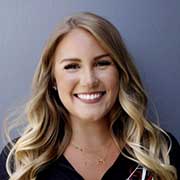 Sanford began her role with the Seattle Seahawks in April 2020. She previously worked as Program Director at the Austen Everett Foundation, gaining professional and intercollegiate team contacts nationwide.
Sanford seeks to grow the Syracuse Sport Management name. She wants teams, schools, agencies, foundations, and leagues to know they are hitting the jackpot when they hire from SU's SPM program. She strives to make an impact in the community through sport. Sanford has experience in intercollegiate athletics, professional sports, and nonprofit work in marketing, communications, community outreach, and compliance. She has experienced several facets of the sports world and can offer advice and guidance as students and young alumni are starting their careers and exploring their interests and skills.
Prior to the Austen Everett Foundation, Sanford gained industry experience with the Tampa Bay Rays as well as Syracuse University Athletics and interned with the WNBA's Seattle Storm.
Steven Shur '08
Attorney, Giordano, K&L Gates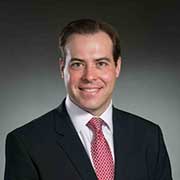 Shur has been a committed alumnus of the Sport Management program since he was a part of the inaugural class. Whether it is providing a donation item for the annual Charity Sports Auction, mentoring students that go from a career in ticket sales to an attorney, or attending professional and social alumni gatherings, Shur is always there for the program.
Shur is a corporate and securities attorney specializing in mergers and acquisitions, private equity transactions and other general corporate matters. He also assists his firm's Intellectual Property Department with various entertainment and intellectual property transactions. To close any deal, he is required to provide swift solutions to complex issues, while also managing the distinct, and often diverging, personalities of clients and other attorneys involved in the transaction. These situations have helped Shur develop the communication and interpersonal skills needed to be an exceptional leader.
Prior to attending law school, Shur worked as a Sales Representative with Madison Square Garden, responsible for selling season subscriptions and suites for the New York Knicks, New York Rangers, and New York Liberty.
One of Shur's main goals for the council is to collaborate with other industry-related organizations to provide marketing opportunities for Sport Management alumni.
Jake Silverman '08
Deputy Athletic Director for Administration, Brown University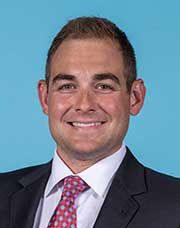 As a 2008 graduate of Sport Management, Silverman has witnessed the growth of this academic program since being a member of the first graduating class. He has immense SU pride and is always eager to speak to students and provide networking opportunities.
Silverman began his career at the University of Pennsylvania after graduating in 2008. He quickly moved through the ranks and is now an associate athletic director at UPenn before leaving to take on his current role at Brown in the Summer 2021. He can guide students interested in collegiate athletic administration.
Silverman began his career at the University of Pennsylvania in 2008. He quickly moved through the ranks to associate athletic director at UPenn before leaving to take on his current role at Brown in the Summer 2021. At UPenn, he worked for eight seasons with the football program as director of operations and assistant athletics director for operations before becoming the assistant athletics director for admissions and financial aid. During his time at Penn, Silverman served as the sport administrator for 13 different programs – including football, golf, squash and tennis – and held the position of athletics liaison for Penn's dining and residential services. Additionally, he provided oversight to Penn's 35 active club sports and membership racquet centers, and was responsible for managing external partnerships and overseeing more than 200 events annually, including athletic camps and clinics.
Silverman can guide students interested in collegiate athletic administration. He seeks to mobilize and engage young alumni and has offered to host SU students at his workplace and meet with prospective students interested in attending Syracuse University. In his own words: "Each of us from the 2008 class and beyond have a responsibility to build on the early successes of this program and take SPM to new heights for the future classes of students ahead. Now we are positioned to leverage a significant alumni community for the benefit of the current students."
At SU, he served as a student assistant coach for the defensive line and completed an internship in football operations. Previously, he interned for the Philadelphia Eagles training camp and Comcast SportsNet. He earned a master from Penn in 2012 in organizational dynamics, earning additional certifications in organizational leadership and organizational development and change.
Sam Spector '16
Director of Business Development, CLEAR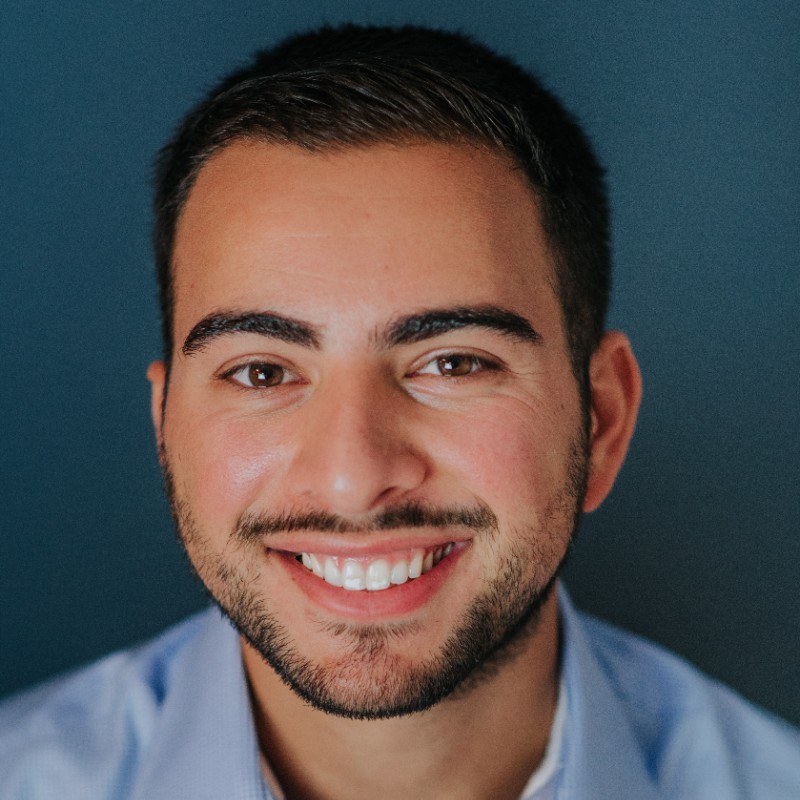 Spector began working at CLEAR in 2021 and is now the Director of Business Development. He's focused on expanding CLEAR's secure identity acceptance network, allowing CLEAR members to leverage their verified identity to unlock an experience.
Prior to joining CLEAR, Spector worked for Harris Blitzer Sports & Entertainment (HBSE) for five years. He started at HBSE in 2016 in the Philadelphia 76ers' ticket sales department. In 2019, Spector was promoted to the Prudential Center as a Manager of Premium Partnerships.
Spector graduated Magna Cum Laude in 2016 from Syracuse University's Falk College with a Bachelor of Science in Sport Management and a minor in Economics. During his time at Syracuse, he was a member of the Sport Management Club, contributing to many Charity Sports Auctions. He also worked at the Syracuse Telefund, which is where he gained his first cold-calling experience.
Spector made lifelong friends and mentors while at SU, and is looking forward to giving back to Sport Management students. He is a part of the Emerging Leaders Council to mentor and create a path for the next generation of. He remembers how much it meant as a student when an alumnus was willing to lend a helping hand.
Jonathan Stahler '11
Founder, President and Managing Attorney, Stahler Sports & Entertainment Law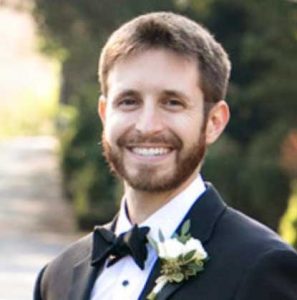 Jonathan M. Stahler, Esq. is a Florida licensed attorney in both state and federal courts based in Miami, is a Florida Supreme Court circuit civil mediator and is the founder, president and managing attorney of Stahler Sports & Entertainment Law.
He brings extensive knowledge, passion and experience working in sports, entertainment and the law. His experiences working for both SAG-AFTRA along with the California Innocence Project and serving NFL and NBA players as well as the wrongfully convicted have helped increase his ability to communicate effectively and adapt to working with anyone. Since getting into the representation business at age 21 and having been a former NBPA Certified Agent, he continues to protect athletes, entertainers and their families, both now and for their futures.
He has been published in the Arizona State University Sports & Entertainment Law Journal, Spring 2014 edition, as well as the American Bar Association "Entertainment & Sports Lawyer", Winter 2021 edition writing about college athletes, compensation, and equal rights. He has served as a panelist/guest speaker discussing issues in both sports and entertainment law and business at several universities and law schools, including Florida International University College of Law, University of Miami School of Law, and George Washington University. He also serves as an adjunct professor of sports law.
Jonathan is from Harrisburg, PA, and is a graduate of Syracuse University, where he received a Bachelor of Science in Sport Management, with honors. He received his Juris Doctor and Certificate for Sports Law and Policy from Thomas Jefferson School of Law. Jonathan is a member of the Florida Bar, American Bar Association, Sports Lawyers Association, and a board member of the Syracuse University Emerging Leaders Council.
Gordie Taylor '10
Senior Director, Brand and Product, Implus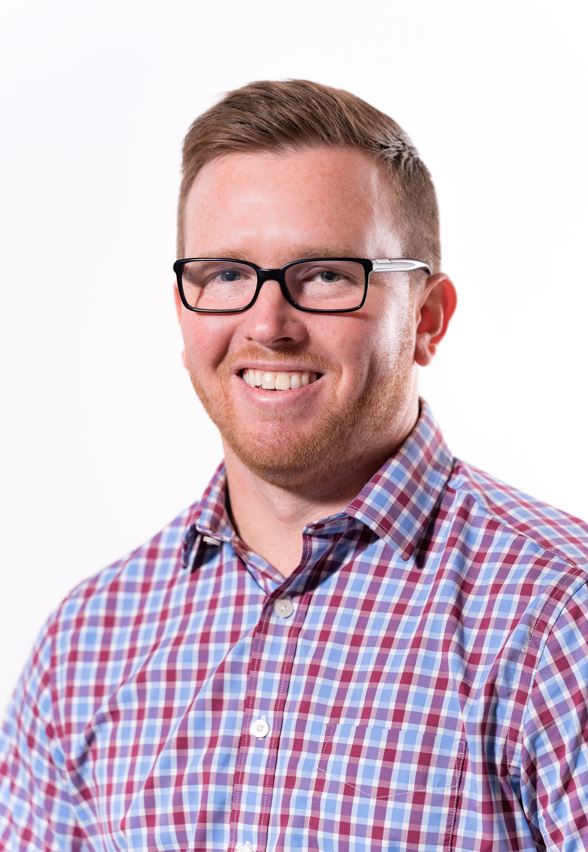 Gordie Taylor is the Senior Director of Brand and Product at Implus in San Diego, where he oversees global product line and brand development for several footwear accessories brands, including Spenco, Sof Sole, Forcefield, Sneaker Balls, Apara, Airplus, and Sof Comfort.
Taylor's career in sports includes roles in Minor League Baseball (Inland Empire 66ers, San Antonio Missions), the National Basketball Association (Charlotte Bobcats, San Antonio Spurs), major market radio (iHeartMedia, CBS Radio), and digital sports media (FloSports). This journey gives him a unique perspective on media, public relations, and brand development while creating a path to success in sport outside the arena.
While at Syracuse, Taylor was a member of the men's track and field team, University 100, interned in the athletic equipment department, and was President of the Sport Management Club before graduating with honors in 2010.
Benjamin Theytaz '21
Business Development Coordinator, NBA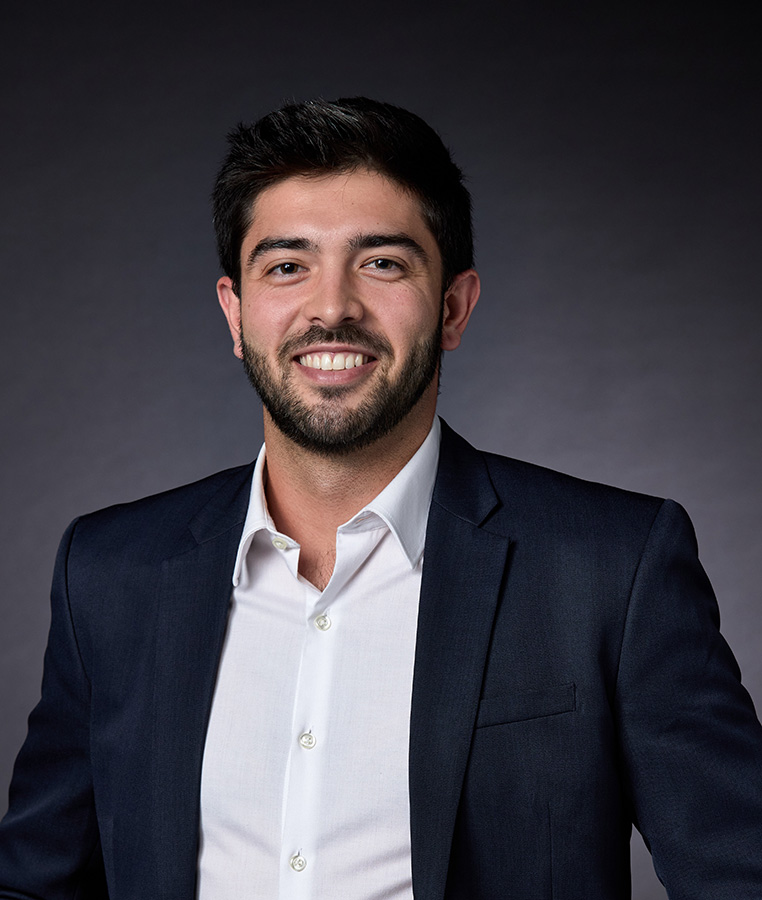 Theytaz is a member of the NBA's Business Development team responsible for generating revenue across the NBA and its family of properties, including the WNBA, G League, NBA 2K League, and USA Basketball. He supports sales leads with prospect identification, pitch ideation and developing partnership proposals.
Prior to joining the NBA, Theytaz worked as a Business Solutions Associate at Fenway Sports Management, where he supported sales efforts for the Fenway portfolio of properties, including the Boston Red Sox, Liverpool FC, MGM Music Hall, and RFK Racing.
Theytaz brings an international background to the Emerging Leaders Council. Born and raised in Switzerland, he grew up around many international sporting organizations and was always aware of the possibilities of a career in sports business. Combining his interest in pursuing a degree in Sport Management with his desire to attend a university with a history of athletic success and pride, Theytaz found himself at home at Falk College before graduating in 2021.
While at Syracuse University, he supported Syracuse Athletics as a member of 'Cuse Crew and as a student manager for the SU women's soccer team. His internship experience includes his senior Capstone at Queensboro FC and internships with Everton FC and the Swiss Football Association. During the pandemic, he spent time networking with Orange alumni and would like to pay it forward to support the next generation of Falk College leaders.
Wei "Ellen" Wang '18
Athlete Marketing, Nike China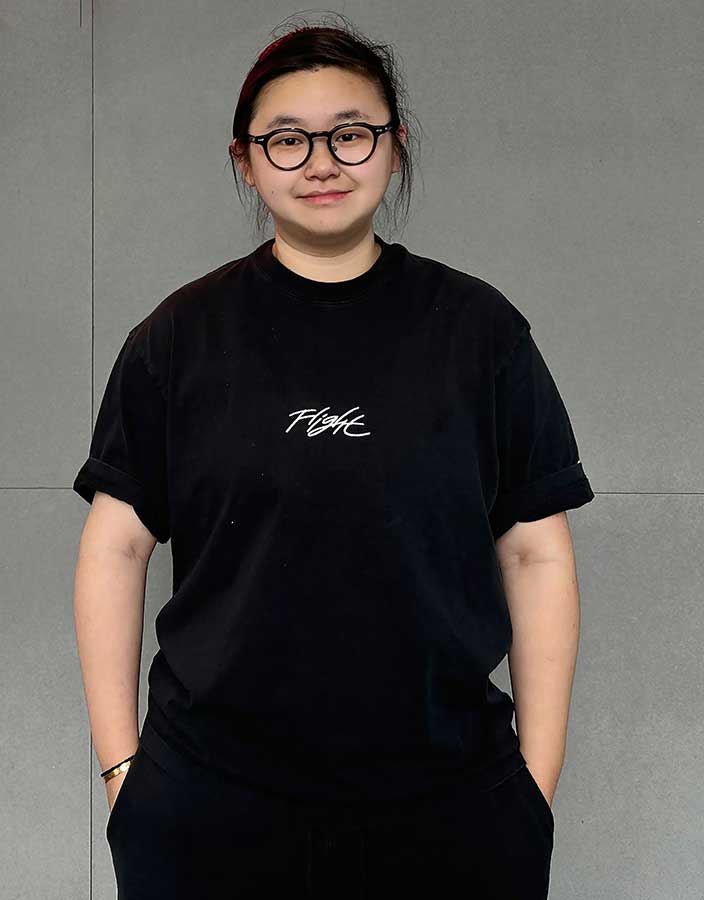 A believer of storytelling and a fanatic of the game, Wang's personal and professional quest of doing greater good through sports led her to the Swoosh family, where she gets to be part of Nike's most exciting projects. The 2018 Syracuse University graduate previously worked at Wasserman China and HUPU Anchor, where she worked directly with high-profile athletes and teams.
Born and raised in China, the Sport Management alumna fell in love with sports at age of 10 and that love changed the course of her life. Wang completed high school in Los Angeles, where she was a member of several varsity sports teams. It was then she knew that working in sports was her life goal, and that building and growing sports in her motherland was her true calling. That is how she landed at Syracuse, a school with elite academic resources and a rich history of college sports.
Wang considers being a part of Orange Nation the best decision she has ever made and she now aims to give back to the University by mentoring current students.
Alyssa Wood '15
Senior Manager, Sponsorship Strategies and Activations, MKTG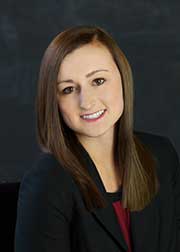 Wood has held various roles in sponsorship consulting at MKTG, most recently as a manager serving Fortune500 brands such as AT&T, Avis, Liberty Mutual, Jack in the Box, IBM, and FedEx. She has connections in the sport industry that help our program and more importantly, help SPM students land internships, Capstones and jobs.
Wood leads the Westport (CT) Trainee Hiring team for MKTG, which gives her a direct line to evaluating the next generation of talent and ensuring that our students are among those considered for coveted positions. She was a dedicated student at Syracuse University and wants "to give back to the program that gave me so much."
Wood has been at MKTG since graduating from Syracuse University in 2015, developing client relationships with key sports properties such as the NFL, MLB, NBA, MLS, collegiate sports, eSports, Formula 1, and entertainment properties. While at SU, she was active in the Sport Management Club and its annual Charity Sports Auction, as well as the department's Women in Sports and Events (WISE) Club, all the while keeping volunteer work and charity work in the forefront of the clubs' missions.
Anna Zorn, MS, '18
Director of Operations, Soldier Field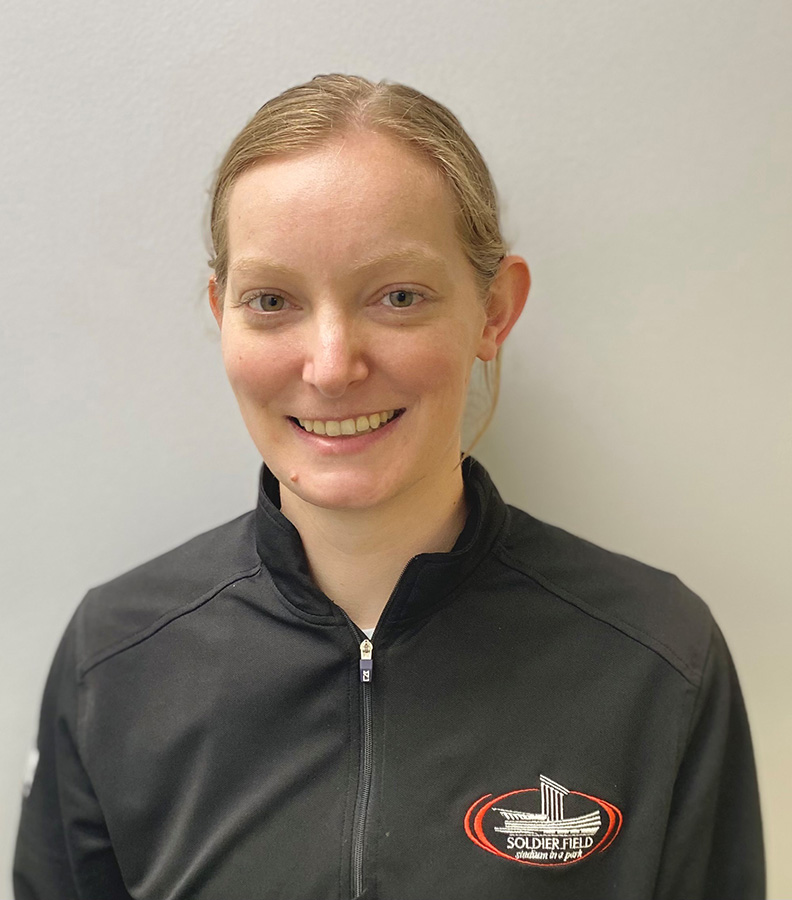 Zorn has worked at Soldier Field in Chicago since 2018 and is currently the Director of Operations. She manages the multi-purpose stadium's capital improvement projects, maintenance programs and major event set-ups.
Zorn helps put on headlining concerts such as The Rolling Stones, Elton John, Coldplay and Taylor Swift, as well as major sporting events, including Big10 College Football, COPA America, and the Gold Cup Finals. She also oversees all stadium and broadcast operations for the Chicago Bears (NFL) and Chicago Fire (MLS).
Zorn, who is from Rochester, earned her Bachelor of Science from Cornell University in 2016, where she was a member of the women's ice hockey team. She then earned her Master of Science in Sport Venue and Event Management from Syracuse University in 2018 and is currently completing her Juris Doctorate from the University of Illinois Chicago Law School.
At Syracuse, Zorn worked in the SU Athletic Department as a facilities and event operations intern and is excited to reconnect with the 'Cuse Athletics community and give back to Department of Sport Management.