The Sport Management Advisory Council
The Sport Management (SPM) Advisory Council is comprised of a "Who's Who in Sports." This esteemed group of sport industry professionals and practitioners provides an inner circle of advisors and supporters for the Department of Sport Management. The council provides input and guidance for short- and long-term goals, student internships, employment opportunities, curriculum development and classroom instruction. It champions the program to prospective supporters, students, business colleagues, and the community.

Mission
"To be the preeminent student-centered experiential learning, scholarship and teaching institution, by forming a unique partnership among students, faculty, high-profile industry leaders and staff, all collaborating to maximize academic, professional and personal growth."

Chair Members
Brandon Steiner, Advisory Council Chairman; Founder, The Steiner Agency and CollectibleXchange
David B. Falk, Chair Emeritus; Founder, Falk Associates Management Enterprises (FAME)
Advisory Council Members
Emeriti Members
Member Biographies
Brandon Steiner
Advisory Council Chairman
Founder, The Steiner Agency and CollectibleXchange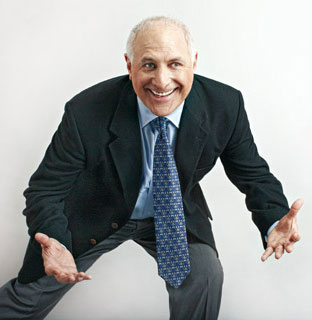 Brandon Steiner served as founder and chairman of Steiner Sports Marketing and Memorabilia for more than 30 years. Considered a sports marketing guru, he received Syracuse University's highest alumni honor, The Arents Award, in October 2015, and served as Falk College's Convocation speaker in May 2019. Steiner launched two new companies, The Steiner Agency, and CollectibleXchange in late 2019.
Steiner is the author of three books: "The Business Playbook" (2003), "You Gotta Have Balls: How a Kid From Brooklyn Started From Scratch, Bought Yankees Stadium and Built a Sports Empire" (September 2012) and "Living on Purpose: Stories about Faith, Fortune, and Fitness That Will Lead You to an Extraordinary Life" (December 2018). During his book tours, he has lectured at some of the top business schools in the country, including The Harvard Business School, The Kellogg School of Business, Columbia and Yale. His motivational speaking engagements have put him in front of Fortune 500 companies ranging from hotel chains to real estate companies, and he is often the featured speaker at trade conventions.
He is an expert commentator on all issues involving sports and is regularly featured on national news networks including CNBC, CNN, MSNBC, ESPN and in newspapers such as the New York Times and the Wall Street Journal. Since 2006, Steiner has been the host of "Memories of the Game" on the YES Network
In his career, Steiner cultivated partnerships with the Dallas Cowboys and Boston Red Sox and three universities: Alabama, Notre Dame and Syracuse. Steiner and Steiner Sports are perhaps best known for reaching an agreement with the New York Yankees in 2009 to sell a variety of memorabilia from the old Yankee Stadium including seats, signs, and lockers.
He devotes his time to charities including Family Services of Westchester, which helps to provide social and mental health services to strengthen families, children and individuals, and sits on the board of Camp Sussex (a camp for underprivileged children).

David B. Falk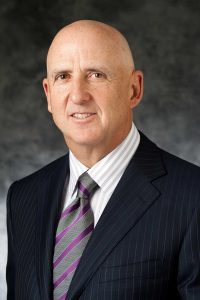 Chair Emeritus
Founder, Falk Associates Management Enterprises (FAME)
David Falk, the founder of Falk Associates Management Enterprises (FAME), has long been recognized as one of the sports industry's leading figures and most talented innovators. During a 40 year career, he has represented the top players in NBA history and negotiated record-breaking contracts for his clients, both on and off the court. His vision and ability to read the changing landscape helped to shape the evolution of the business of sports over the past 40 years.
He began his career representing professional athletes with ProServ in 1974, rising to Vice Chairman of the company. He left ProServ in 1992 and established FAME to provide specialized and personal representation services to the company's elite clientele of NBA superstars. During his career, Falk has represented more NBA first-round draft selections, lottery picks, Rookies-of-the-Year, and All-Stars than anyone else in the athlete management business.
Falk negotiated the highest contracts in NBA league history for Patrick Ewing (New York Knicks) in 1985 and Danny Ferry (Cleveland Cavaliers) in 1990. He negotiated professional sports' first $100 million contract in 1996 for Alonzo Mourning as part of an unprecedented free agency period in which FAME changed the entire salary structure of the NBA, negotiating over $400 million in contracts for its free agent clients in a six-day period. He negotiated Michael Jordan's one-year $30 million contract in 1996, the highest salary in NBA history at that time. Besides Jordan, Falk represented more than 100 other NBA players, and is generally considered to be the most influential player agent the NBA has seen.
Falk has also been credited as sports marketing's leading innovator. In 1985, he negotiated Jordan's ground-breaking deal with Nike, which is the most successful endorsement relationship in history, and in the process coined the nickname "Air Jordan." He also negotiated notable shoe endorsement contracts for James Worthy in 1982, Boomer Esiason (who became the first NFL player to endorse the Reebok "Pump") in 1987, Allen Iverson with Reebok in 1996 and Evan Turner with Li-Ning in 2010.
In 1996, Falk crossed over into entertainment as he executive produced the Ivan Reitman/Warner Bros. feature "Space Jam," Jordan's first film, teaming Jordan with the Looney Tunes in an intergalactic basketball showdown. In 2000, he executive produced "Michael Jordan to the Max," the critically acclaimed large format feature on the NBA legend. Falk also served as Executive Producer of the Emmy-winning "On Hallowed Ground," a documentary on the history of the Rucker Park Basketball League, which received a gold medal at the 2000 New York Film Festival, as well as "One Love" (2003) and "Young Guns" (2004). Falk was a founding partner, along with Quincy Jones, in New Urban Entertainment (NUE), a multi-faceted entertainment company that focused on the development, production and marketing of entertainment drawn from the urban experience.
In 1998, Falk sold FAME to SFX Entertainment, serving on SFX's Board of Directors and in the Office of the Chairman. As Chairman of SFX Sports Group, Falk oversaw the acquisition of a dozen sports agencies that enabled SFX to represent approximately 20% of MLB and NBA players. Falk stepped down as Chairman in 2001. In 2007, Falk re-launched FAME as an ultra boutique agency for a small but elite clientele.
Falk is an investor in Consumable, a digital advertising company; Hyperwave, a cooking technology company; Omega, a real estate company; and Urthworx, an interactive content company. In 2009, he released his first book, "The Bald Truth."
A 1972 honors graduate of Syracuse University with a B.A. in Economics, the New York native received a J.D. with honors from the National Law Center at George Washington University in 1975. In 2010, a gift from Rhonda S. Falk '74 and David B. Falk '72 established the Falk College of Sport and Human Dynamics at Syracuse University. In 2015, a gift from the Falks established the Falk Academy of Management and Entrepreneurship at George Washington University Law School.
He is a member of the Board of Trustees for Syracuse University, the Board of Advisors for George Washington University's National Law Center, as well as the Board of The Congressional Awards; the official charity of Congress.

Ronald C. Bernard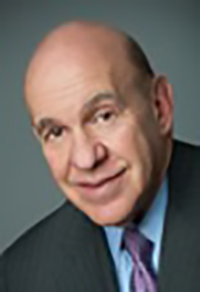 Senior Advisor, Alvarez & Marsal
President, LWB Consulting
Ronald Bernard has over 35 years experience in the entertainment, sports, and media industries in both senior operating and financial capacities. He is currently a Managing Director at Alvarez & Marsal specializing in the media/sports industries. In addition, since January 2003, he has been President of LWB Consulting, where he has worked with a number of private equity investors in identifying and acquiring media properties. LWB Consulting is a media/sports consulting advisory to private equity firms looking to make investments in the sports/entertainment industry.
Bernard previously acted as CEO of Sekani, Inc., a digital media licensing and digital asset management company that he and a number of venture capital firms sold to Corbis, Inc., in 2002.
Bernard was also President of NFL Enterprises, the media business division of the National Football League from 1993-2000. He was responsible for NFL Sunday Ticket, NFL Films, NFL International, and new media ventures. Prior to that, he held a number of senior-level positions at Viacom, Inc., including serving as corporate treasurer, chief financial officer of Showtime Networks Entertainment, and president of Viacom Networks Enterprises.
Bernard is currently on the Board of Directors of Premier Exhibitions, and formerly served on the Board of Atari, Inc. He is a New York CPA, with an MBA from Columbia University Graduate School of Business.
Russ Brandon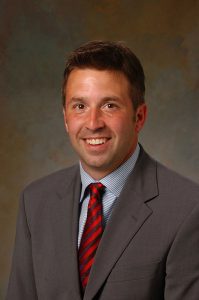 Sports Industry Executive
Russ Brandon is best known for his 21-year tenure in the front office of the NFL's Buffalo Bills. He began his career with the Rochester Red Wings in 1990, rising to co-general manager at the organization by the time he left in 1993. After a brief stint with a New York Yankees division called Sports Advertising Network, he joined the front office of the Florida Marlins and was there as part of the 1997 World Series championship team. Brandon joined the Bills in 1997, and was named to a high-level executive position within the franchise in 2006 as director of non-football operations alongside general manager Marv Levy. Brandon then assumed Levy's responsibilities as de facto general manager after Levy retired.
Brandon was promoted to CEO upon the hiring of Buddy Nix as the Bills' general manager. Among other successes, he is credited with expanding the Bills' fan base throughout the Western New York-Southern Ontario region, and was instrumental in the deal for the Bills to play two games per season (one preseason, one regular season) in Toronto, Canada.
An influential NFL executive, Brandon served on several of the league's business and marketing committees. He was named President of the Bills on January 1, 2013.
On July 27, 2015, Brandon took over the role of president of the NHL's Buffalo Sabres. With his assumption of the Sabres role, he also became president of the Rochester Americans of the American Hockey League.
Brandon, who left his roles with the Bills, Sabres and Pegula Sports and Entertainment in 2018 and is now a consultant in the sport industry, is a graduate of St. John Fisher College, where he was a four-year letterman in both football and baseball. He was inducted into the St. John Fisher Sports Hall of Fame. His business awards are numerous, including a 2001 recipient of Street & Smith's SportsBusiness Journal's Forty under 40 award.
Nick Carparelli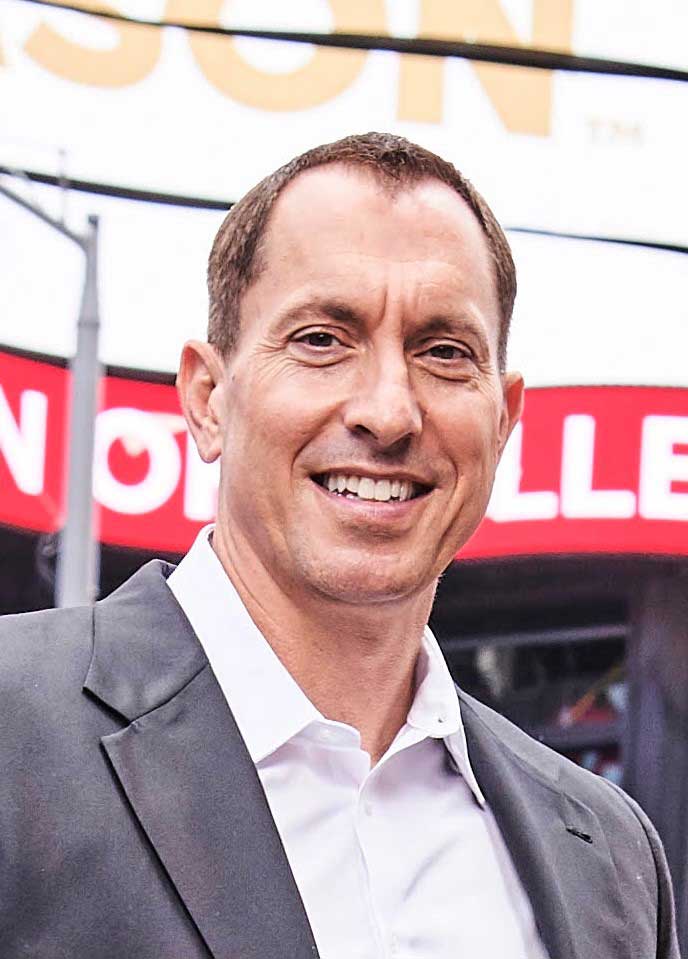 Executive Director, Bowl Season
Carparelli serves as Executive Director of Bowl Season, an appointment announced in December 2019. Widely respected in college football, he brings nearly 30 years of senior leadership in athletics with proven success in university athletic departments, bowl administration, a conference office, a professional sports franchise and a major athletic apparel brand.
In his role with Bowl Season, Carparelli oversees operations and direction for the organization that will grow to 43 postseason college football games starting with the 2020-21 season. He is responsible for effectively advancing the Bowl Season's mission and position, supporting bowl game membership, developing new revenue streams, and enhancing industry relationships with the NCAA, conference commissioners, athletic directors, College Football Playoff and bowl staffs.
Carparelli recently spearheaded Bowl Season's rebrand with the tagline "A Celebration of College Football," embracing the grand tradition of the bowl system and its enduring value to student-athletes. Prior to joining Bowl Season, Carparelli served as Senior Director of College Sports at Under Armour, leading the brand's collegiate sports marketing efforts. He managed outfitting partnerships with schools and universities including Notre Dame, Auburn, St. John's, Navy and South Carolina while working closely with athletes, teams and leagues with the goal of growing the brand, creating demand and driving sales by delivering a powerful go-to-market strategy.
At Under Armour, Carparelli was responsible for creating strategic marketing plans, leading a cross-functional team which included product categories, public relations, media, digital/social media, retail marketing, events, creative and all distribution channel partners. Serving as the point person and lead negotiator, Carparelli helped Under Armour secure several new strategic partnerships including Wisconsin, UC Berkeley and UCLA.
Prior to joining Under Armour, Carparelli worked as Senior Associate Commissioner for the Big East Conference. He served as the conference's primary football administrator, overseeing operations, officiating, bowl relationships, television and scheduling. Carparelli also served as the conference's liaison with IMG Sports, the league's sponsorship and marketing partner. He chaired the NCAA Football Issues Committee, its postseason bowl licensing subcommittee and served as a member of the NCAA Rules Committee. Carparelli led the charge in the creation of the New Era Pinstripe Bowl at Yankee Stadium and in the establishment of the St. Petersburg Bowl now located in Tampa, FL.
Before joining the Big East, Carparelli served as Director of Operations for the New England Patriots during the team's first Super Bowl championship season. Working with legendary head coach Bill Belichick, Carparelli coordinated team travel, directed the club's summer training camp, managed player personnel and supervised game-day operations. He also coordinated all aspects of the Patriots' participation in Super Bowl XXXVI.
Carparelli also served as a football administrator at Notre Dame prior to his time with the Patriots, where he coordinated recruiting efforts, created travel and game-day itineraries and oversaw NCAA football compliance matters. He spent two years as a graduate assistant at Syracuse University, where he helped the Orange to a win against Colorado in the 1993 Fiesta Bowl. Between Notre Dame and Syracuse, Carparelli assisted in the recruitment of several players who moved on to the NFL, including Donovan McNabb and Justin Tuck.
Originally from Cheshire, Connecticut, Carparelli is a 1990 graduate of Worcester Polytechnic Institute with a bachelor's degree in mechanical engineering. He obtained his Master of Business Administration from Syracuse in 1994. Carparelli currently resides in Severna Park, Maryland, with his sons Nicholas III and Michael.

Howard Deneroff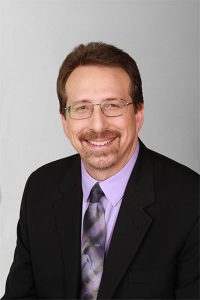 Executive Vice President and Executive Producer, Westwood One Sports
Howard Deneroff is Executive Vice President and Executive Producer of Westwood One's sports programming, where he is responsible for the coordination and execution of all on-air and production elements for live national radio play-by-play broadcasts of the NFL; College Football and NCAA Championship properties, including the Men's Basketball Tournament and the Final Four; the NHL; the Olympics; the Masters; PGA Championship; and the Triple Crown of Horse Racing. In addition, Deneroff plays a key role in talent and rights negotiations between Westwood One and its many partners, including college conferences, professional sports teams, and sports leagues and organizations.
Deneroff is in his 30th year with Westwood One Sports, formerly Dial Global and the CBS Radio Network. For seven years, he served as Coordinating Producer for Westwood One's Spanish language broadcasts of the NFL and Major League Baseball.
Deneroff has been a guest lecturer on radio sports production for institutions such as Fordham University, Montclair State University, the Ohio Center for Broadcasting, and the Colorado Media School. For the last 12 years, he been a faculty member for the radio portion of "NFL Broadcast Boot Camp" and "NFL Journalism Boot Camp" week-long seminars, hosted by the NFL, to teach broadcasting and reporting skills to current and former players.
Deneroff is a graduate of Syracuse University's Newhouse School of Communications, with a Bachelor of Science in Broadcast Journalism. While on campus, he served as Sports Director and Production Director for WJPZ-FM/Z-89.
He lives in New Jersey with his wife and twin daughters, one of whom is attending Syracuse University.

Kelly Downing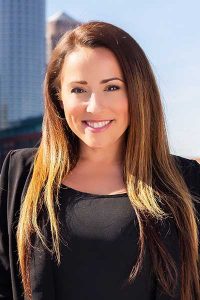 Marketing Industry Veteran, Consultant
Kelly Downing is a sports marketing veteran with more than 20 years experience working with sports teams, international sporting events, agencies, and consumer brands. From 2015-2019, Downing worked for Boston-based start-up state6, a sports and consumer marketing agency, bringing marketing, digital, and social media strategy to life for the agency and its clients.
Downing began her career in sports marketing upon graduating from Syracuse University, where she earned her Bachelor of Science in Broadcast Journalism (1998) and Master of Science in Public Relations (1999) from the S.I. Newhouse School of Public Communications. She began her career in marketing with the New England Patriots and New England Revolution, both owned by Robert Kraft. She quickly excelled and expanded her duties to include managing broadcasting, events, production, and entertainment. From 1999-2002, Downing served on a committee focused on marketing, sales, and PR for the Kraft family's privately financed stadium, creating the blueprint that led to the stadium being sold out of all ticket, premium seating and sponsorship inventory on opening day. Downing also assisted in the marketing and promotion of MLS Cup 2002, which earned Major League Soccer a history making 62,000 fans for the league's championship match held at the then CMGI Field (later renamed Gillette Stadium).
During her time with the Kraft Sports Group, Downing managed the Patriots' preseason TV Network; increasing rights fee revenue 300 percent in four years. In 2001, she helped to launch Patriots.com Radio, which featured 12 hours daily of unique Patriots programming streamed live via the team's website. Downing co-hosted a radio program for the Patriots and also hosted a series of video updates on the new stadium construction progress. In 2002, Downing earned an NFL World Championship ring when the Patriots won Super Bowl XXXVI.
After leaving the Kraft organization, Downing worked as a marketing, sponsorship and operations consultant to FIFA for the 2003 Women's World Cup (Foxboro, MA, and Portland, OR) and with CONCACAF for the 2005 Gold Cup (Foxboro, MA).
Downing's entre into the agency world began with Cone Communications in 2005, where she worked on marketing and PR initiatives for Starbucks, Yoplait, Green Giant and Jiffy Lube. She managed and produced events, media and mobile tours, and her work garnered national and local media impressions.
Downing utilized her agency training to help build TrinityOne Marketing in 2006, where she served as Chief Marketing Officer, working with sports teams, athletes and consumer brands. For seven years, she managed the development of marketing strategy, including creative concepts, marketing services, marketing operations, events, business development, sponsorships/partnerships, digital and social media, and revenue generation.
In 2013, Downing took her talents to Elevate Communications, where as a vice president, she helped to establish a digital and social media practice for the agency. She worked with clients including the Boston Red Sox, Fenway Sports Management, Liverpool FC, and the New England Revolution (MLS), while also overseeing the agency's business operations, marketing, and business development.

Michael Duda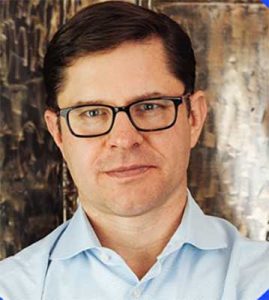 Co-Founder/Managing Partner, Bullish Inc.
Michael Duda is the co-founder and managing partner of Bullish, an early-stage consumer investment company armed with a marketing Agency based in New York City.
Bullish is unique in that it combines the power of top-flight brand marketing, strategy and creative talent with the fund. Investing at the pre-seed, seed and series A stages, portfolio companies include Harry's, Peloton, Casper, care\of, Hu Chocolate, Birchbox, Sunday Lawn, and Warby Parker. Additionally, the marketing agency works at the highest levels in the industry, building brand identities for emerging DTC businesses to creating Super Bowl campaigns or brand launches for the likes of Anheuser-Busch, Pepsi, Nike, Walmart, and other Fortune 500 firms.
Duda has earned recognition from the likes of Business Insider (top early-stage investor, Silicon Alley Top 100), Crain's 40 Under 40, Modern Retail's "DTC Investors to Know" and was featured on the critically acclaimed podcast "Invest Like the Best."
Prior to Bullish, Duda spent 20 years in the world of Madison Avenue, including 13 at Deutsch Inc., where he became the youngest partner in company history. He also served as chief executive officer of the Johannes Leonardo Advertising Firm and founder of Consigliere Brand Capital (rebranded as Bullish in 2015).
Duda is a graduate of St. John Fisher College. When not spending time with his wife and three sons in Connecticut, he can be found arguing with referees at a sporting event or offending someone on Twitter.

Patti Kleinman-Fallick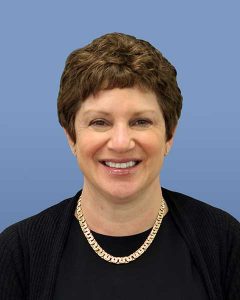 Managing Director of Broadcast Operations, United States Tennis Association
Fallick serves as Managing Director of Broadcast Operations for the United States Tennis Association (USTA). She previously acted as Senior Director of Broadcast Operations for USTA, where she oversaw the USTA's broadcast department and worked with US Open broadcast partner ESPN and the International Broadcast rights-holders.
Prior to the USTA, Fallick was a member of the original team of employees to be part of MLB Network's record-setting launch on January 1, 2009 in 50 million homes throughout the country. In her role since then, Fallick oversaw the daily integration of MLB Network programming, promotions and commercial content while managing the operational policies and procedures for MLB Network's and NHL Network's game, live event, breaking news and special events programming.
Fallick has received seven Sports Emmy Awards for Outstanding Technical Team and Outstanding Daily Studio Show for "MLB Tonight."
Prior to joining MLB Network, Fallick spent 15 years at the National Hockey League, first working in the league's Broadcasting Operations department, followed by executive roles with NHL Images and NHL Productions before serving as the NHL's group vice president of Media Operations and Planning, where she lead technical and operational executions for the launch of the NHL Network in 2007.
Fallick began her career as a page at NBC, where she went on to spend 10 years working in productions and operations at NBC Sports.
She graduated from Syracuse University in 1978 with a bachelor of science degree in television & radio from the Newhouse School of Public Communications and a bachelor of arts degree in American history.
Fallick lives in Lake Success, New York, with her husband David, a 1979 Syracuse alumnus, and has three children, Perry (Syracuse '07), Ashley and Scott.

Shawn Garrity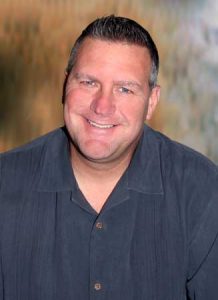 Chief Executive Officer, Circle TPR
Shawn Garrity has never been far from sports. A graduate of Syracuse University with a degree in Communications, Garrity was a scholarship athlete who excelled as an offensive lineman and received the Maxwell Award for Outstanding Student Athlete Citizen in 1986. After departing Syracuse, he took to a different field – the marketing, branding and promotions business – where his leadership has had enduring success for more than three decades.
In 2013, he founded Circle TPR, a leading guest experience production agency in Las Vegas, Nevada, where he currently serves as the chief executive officer. His career has included the founding of a Las Vegas-based company called Performance Plus. After Performance Plus was sold to Heritage Communications, Garrity served as a division president for their western offices for eight years. Garrity left Heritage to become a partner at Lincoln Studios, which saw success leading the formation of the third largest marketing and communications agency MC2.
Over his career, Shawn has worked with many top global brands, including MGM, Warner Brothers, the NBA, MLB, ESPN, the Orange Bowl Committee, Adobe and NBC.
Garrity has served as a board member on several non-profits in his career and currently serves as an advisory council member for the Department of Sport Management in the David B. Falk College of Sport and Human Dynamics at Syracuse University.

Mark Geddis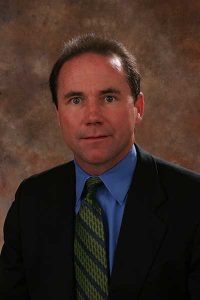 President and CEO, Geddis Holdings, Inc.
Prior to launching Geddis Holdings, Inc., Geddis founded Collegiate Images, LLC, in July 2002, which was later acquired by IMG Worldwide and XOS Technologies, Inc. Collegiate Images serves as the centralized licensing and rights clearance agency that manages the distribution of copyrighted intellectual property content, focusing exclusively on college sports. CI partners with copyright holders to define, claim, protect and manage their intellectual property, allowing each copyright holder to control and monetize those rights in the ever-changing digital landscape. Partners include premier athletic programs, collegiate conferences, bowl games, national and regional sports networks and a multitude of other rights' holders.
Prior to Collegiate Images, Geddis co-founded Convizion, Inc., a digital content management company, in 2000. He served as chief marketing and business development director for several H. Wayne Huizenga Holdings companies between 1999-2000.
For more than seven years (1992-99), Geddis served in numerous roles with the Florida Marlins Baseball Club. He was the head of communications during the team's first World Championship in 1997, overseeing the club's marketing communications, broadcast operations and the coordination of broadcast matters with Major League Baseball. In addition to promotions, he worked with community relations, non-baseball related activities, technology and special projects.
Geddis joined the Marlins in August of 1992 as the club's publications coordinator and media relations assistant prior to his promotion to assistant director of media relations on September 5, 1993. Geddis was responsible for designing and producing publications during the Marlins' inaugural season in 1993.
Geddis, a native of Liverpool, NY, served as the media relations director for the Syracuse Chiefs Baseball Club in 1992 and as Sports Information graduate assistant at Syracuse University (1990-92) before joining the Marlins. Prior to his stint in Syracuse, Geddis worked in media relations for the U.S. Olympic Committee in Colorado Springs (1990) and at Old Dominion University in Norfolk, VA (1986-89). He also served as an operations assistant for the Tampa Bay Buccaneers in 1991.
His event management experience includes working Super Bowl XXIX and Super Bowl XXXIII, in addition to serving as a media coordinator for the 1990 U.S. Olympic Festival, the 1992 NCAA East Regional Basketball Tournament, the 1993 National League Championship Series, and four MLB All-Star Games.
Geddis received his B.S. degree in Sports Management from Old Dominion University and Master's in Media Administration from The Newhouse School at Syracuse University.
Geddis and his wife Vicki, daughters Kasey and Kyra and son Colby reside in Weston, FL.

Pamela Hollander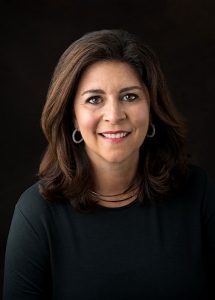 Marketing Professional
Hollander is an innovative marketing executive with a passion for advancing brands through sponsorships and brand engagement. As Vice President of Consumer Marketing at Allstate, Hollander developed and led the brand's national sponsorship and engagement marketing portfolio, including title sponsorship of the Allstate Sugar Bowl, College Football Playoff, SEC, Big Ten, Hot Chocolate 5k/15k, MLS, US Soccer, Mexican National Soccer, NCAA, NASCAR, US Olympic Committee and the groundbreaking Allstate Good Hands Field Goal Net program at more than 95 colleges/universities. She is known for generating engaging customer experiences using marketing strategies that resonate with diverse audiences.
Hollander, a 1989 Syracuse University graduate, also serves on the Board of Directors of the Illinois Holocaust Museum and Education Center.

Cliff Kaplan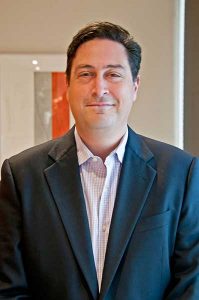 Chairman, Equity Sports Partners
Cliff Kaplan is chairman of Equity Sports Partners (ESP), a boutique sports marketing and media company, based in New York City, and launched in 2013. Previous to founding ESP, Kaplan served for many years as president and CEO of Van Wagner Sports and Entertainment, a leading sports marketing company and a division of Van Wagner Communications. Kaplan has been an industry leader for more than 25 years, holding senior-level management positions across leagues, networks, and sports marketing companies. For the better part of the past 20 years, he has helped launch, grow, and sell several sports marketing businesses and developed a reputation for successfully launching/building/expanding business by driving revenues and creating increased asset value.
In launching ESP, Kaplan's focus is to evolve the traditional business model employed by sports marketing agencies which focuses largely on representation. Clients and business partners of ESP include WWE Network, IMG Media, Tough Mudder, Anthem Media, the World Series of Fighting and several international sports media organizations.
Prior to launching ESP, Kaplan served as president and CEO of Van Wagner Sports and Entertainment, which he joined in December 2005 when the company that he previously founded, Premiere Sports & Entertainment (PSE), was acquired by VWSE. At VWSE, Kaplan oversaw all aspects of the business, including the development of the business vision, full operational responsibility as well as oversight of investments and acquisitions. He expanded the business from what was initially an organization focused largely on the sale of television visible signage at major sports venues to what is today a diversified sports marketing and media company that now complements its roots in television visible signage with businesses focused on corporate consulting, sponsorship sales, media rights management, content production, and team and venue services.
PSE, a boutique sports marketing and television consultancy, harnessed Kaplan's sports marketing and media experience working for and on behalf of leagues, networks, teams, and venues by creating an organization that was focused on providing sponsorship/media sales, media rights negotiations and corporate consulting services to those groups. In the span of four years, PSE had assembled a blue-chip roster of top sports property clients, accumulating a strong track record of success in delivering results and growing the businesses of its various clients.
After initially breaking into the industry as a sales executive at Madison Square Garden, Kaplan went on to hold senior executive positions at The Baseball Network, SFX Sports and the NBA. While at the NBA, Kaplan served as senior vice president, where he oversaw the sponsorship sales efforts for the NBA, WNBA, NBDL, and USA Basketball. Additionally, he was responsible for overseeing the advertising sales and management of the NBA's television assets, serving as the key liaison for the league with its domestic television partners.
Kaplan, a graduate of Syracuse University's S.I. Newhouse School of Communications, sits on the Advisory Council for the University's sport management department. He is married with three children and resides in West Harrison, NY, in Westchester County.

David Kleinhandler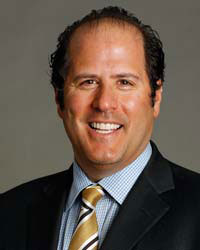 President and Founder, New Venture Financial Wellness
David Kleinhandler is president and founder of New Venture Financial Wellness  and has been an entrepreneur for over 29 years. He is also the founder and CEO of Blackridge Capital, which was founded as a solution to help people think through complex tax and wealth transfer strategies.
Kleinhandler's other projects include Dynasty Financial Partners and Foundations, including a partnership with Carmelo Anthony, titled Courts for Kids, The Martin Luther King Foundation and David Kleinhandler's Life Skills, a financial literacy initiative for Syracuse University students. He is also one of the owners of the Happoel Jerusalem basketball club with Amare Stoudamire and others. Kleinhandler currently sits on the board of UJA of New York.
A graduate of Syracuse University, Kleinhandler began his career on Wall Street and then moved to Equitable Insurance, where he was recognized as an esteemed leader and top producer. From there, he went on to run a successful and prominent agency for AIG. In 1997, Kleinhandler launched his first venture, Quotemaster USA, with a mission to provide quality life insurance solutions to select professionals nationwide.
Born and raised in the Bronx, Kleinhandler has risen to become one of the country's preeminent names in life insurance planning and wealth preservation. Whether in his office or giving back to his community, he is passionate about making a difference. He resides in Rye Brook, NY, with his wife and three daughters.

Robert L. Konrad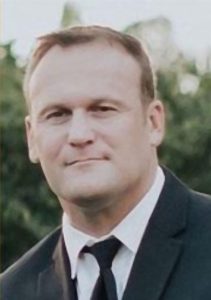 Chairman, Alterna Financial
Robert Konrad is the Chairman of Alterna Financial, a Florida-based private investment management firm that is the sole or majority owner of several financial services businesses, including Socius Family Office, Alterna Equity Partners, and Alterna Tax Asset Group. Alterna, which was founded in 2006 by Konrad, invests in operating businesses that oversee more than $1 billion in assets across funds, portfolio companies and co-investments.
Konrad, a Syracuse University graduate, played for the Orange football team from 1995-98, serving as captain for three Big East champion teams.
He began his career in the financial services industry during his career in the NFL. He served as a long-time team representative for the National Football League Players Association (NFLPA) for the Miami Dolphins. He also served as a gubernatorial appointee to the Florida State Board of Administration's Investment Advisory Council. The Florida Retirement System (FRS) Pension Plan is the fourth-largest public retirement plan in the U.S. and comprises roughly three-quarters of total assets under SBA management. The Investment Council provides independent oversight of SBA's funds and major investments responsibilities, ranging from the Florida Retirement System programs to the Florida Growth Fund. Konrad served as chairman of the IAC in 2011.
Konrad serves on the board for the Miami Dolphins Foundation, and is a member of the Palm Beach Chapter of the Young Professionals Organization. He was drafted by the Miami Dolphins in 1999, where he played until 2004.

Christopher J. Lencheski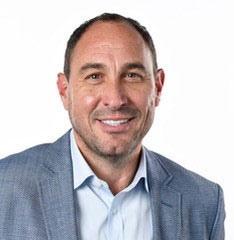 Chairman, Phoenicia Sport and Entertainment
Chief Executive Officer, Winning Streak Sports
Chris Lencheski has worked in the global sports and entertainment landscape for more than 30 years.
Prior to Phoenicia Sport and Entertainment and Winning Streak Sports, he worked with MP & Silva and served as chairman of the board of managers and chief executive officer for IRG Sports + Entertainment (IRGSE). Lencheski authored industry-setting standards and practice guidelines followed by major entities from network and cable television groups to Fortune 500 companies. He served as Global Commercial Partnerships Director and Senior Advisor to the Board at MP & Silva, and as Vice Chairman and CEO of IRG Sports + Entertainment, a TPG specialty lending company, encompassing more than 1,150 motorsports, live entertainment and corporate events annually at their venues and within their global racing series. Lencheski orchestrated the return of IRG motorsports sanctioning bodies after a 19-year absence to global television and the development of a digital platform with the ESPN family of networks.
Prior to IRGSE, Lencheski was President of Comcast-Spectators' subsidiary Front Row Marketing and Analytics (FRMS), the commercial rights, sponsorship and analytics firm inside the greater Comcast ecosystem of stadiums, arenas, teams and properties. FRMS was acquired by Learfield Sports in 2015. While at FRMS, his work included collaborations with the Americas' Cup, English Premier League, the Olympics, Formula One and World Cup projects, as well as a host of international and national properties from every major league to governing bodies.
Lencheski was a multiple team owner in the NASCAR Sprint and Nationwide Series, as well as owner of International Hockey League franchise the Quad City Mallards, an affiliate of the NHL's Philadelphia Flyers.
Lencheski is a graduate of Syracuse University and Harvard Business School. He serves as an adjunct professor at Columbia University and is a member of the Board of Directors of Winning Streak, a WAFRA Partners Company in the global and major league sports and entertainment licensing and hard goods industry.

David Levy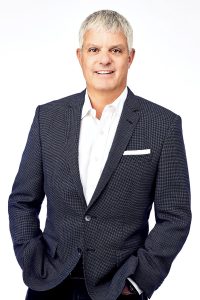 Sports Industry Veteran
David Levy, an SU graduate, spent the last 30 years working in television. He served as president of Turner for the past six years before leaving in early 2019. When Levy departed, he had been in the CEO role since 2013 and with the company since 1987. In his CEO role, he oversaw the company's portfolio of domestic networks, including TBS, TNT, Cartoon Network, Adult Swim, Boomerang, truTV and Turner Classic Movies.
Turner became an industry leader in creating affiliate value by leveraging Turner's portfolio of entertainment, kids, news, sports and young adults programming and networks. He was instrumental in expanding Turner's media rights and defining the division by its association with premium sports content, brands and events. He negotiated a number of agreements, each representing a significant change that extended beyond traditional television rights.
Levy began his career at Turner Broadcasting in 1986 as an account executive in the entertainment division. He later played an integral role in developing and overseeing the Turner Sports ad sales division and was named senior vice president for international ad sales in 1994, and executive vice president in 1997. In 1998, Levy became Turner's first president of International Advertising Sales.
Levy has received numerous awards for professional achievements during his career. He was elected into the Broadcasting and Cable Hall of Fame and in 2013, he was listed eighth on Sports Business Journal's ranking of the 50 Most Influential People in Sports Business. He was named in the top ten of the annual AdWeek 50 list.

Deidra Maddock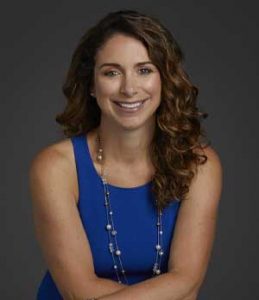 Vice President of Sports Brand Solutions/Disney Advertising Sales, Disney Media & Entertainment Distribution
As vice president, Deidra Maddock sets the overall strategy for the broader group and manages the team's growth and development. She leads a cross-country team responsible for marketing sponsorships across all professional league content (NFL, NBA, NHL, MLB, MLS, USTA, Wimbledon); ESPN news and information programs; ESPN-owned events (ESPYS, X Games); and all sponsorship activation efforts. As a 12-year veteran of The Walt Disney Company, she has contributed to numerous rights renewal and content acquisitions for the organization, including the most recent NBA, UFC, XFL and PGA Championship agreements.
Maddock oversees go-to-market strategies for each sport, development of all single and multimedia sponsorship offerings and fulfillment of those sponsorships. She and her teams are responsible for developing and maintaining strong working relationships with Disney Advertising Sales clients, all sport leagues, as well as the internal production, programming, legal, consumer, product, content, business development and revenue management groups.
Prior to transitioning into the company's sports marketing team in 2012, Maddock was a TV account executive for ESPN. She began her career in 1997, holding posts at media companies including Comcast, Discovery Channel and Ogilvy & Mather.
A resident of Long Island, N.Y., and mother to four young girls, Maddock graduated from Syracuse University with a bachelor's degree in broadcast journalism and political science.

Sandy Montag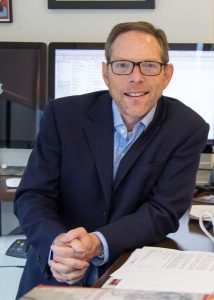 Chief Executive Officer, The Montag Group
Sandy Montag, a 30-year industry veteran, is the Chief Executive Officer of The Montag Group, a talent management, consulting, content development, and media strategy company focused in the world of sports, entertainment, and lifestyle.
Montag represents a variety of clients in various fields including broadcasting, coaching, culinary, and team sports. Included among them are John Madden, Bob Costas, Mary Carillo, James Brown, Jim Nantz, Erin Andrews, Mike Tirico, Ming Tsai, Jay Bilas, Scott Van Pelt, Jeremy Schaap, and Tom Coughlin.
Montag spent 30 years at IMG, joining the company in 1985. He started as an assistant to John Madden, traveling the country with Madden by train and on the first "Madden Cruiser." He went on to run IMG's Clients Operations for 10 years.
Montag developed and launched Ari Fleischer Sports Communications with Ari Fleischer, former press secretary to President George W. Bush after Fleischer left with White House in 2003.
Montag is active in several charities, serving on the advisory boards for Madden Charities, Tom Coughlin's "Jay Fund Foundation," Team LeGrand, and the Alan T. Brown Foundation. He serves on advisory boards for the University of Michigan, New York University and the Barclay's Center in Brooklyn.
The Montag Group is based in White Plains and New York City.

Laurie Orlando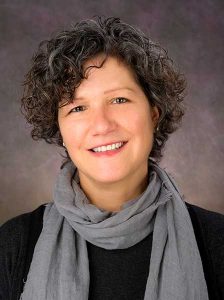 Senior Vice President, Talent Strategy, CBS News
Laurie Orlando joined CBS News as senior vice president for talent strategy in January 2016. She oversees recruiting and development of and long term planning for on-air talent for all CBS News shows, including "CBS This Morning," "CBS Evening News," "48 Hours," "CBS Sunday Morning," "Face the Nation" and "60 Minutes". Orlando works closely with the digital and interactive groups who produce CBSN, the company's 24-hour news service, as well as with the owned and operated affiliates throughout the country.
Prior to joining CBS News, Orlando was senior vice president for talent development and planning at ESPN since 2008. She was responsible for ESPN's Talent Office and relationships with the on-air personalities who represent the ESPN brand across all multimedia platforms. It was the second ESPN stint for Orlando, who worked for ESPN Classic as a coordinating producer in 1999. In her earlier role, she oversaw the development, supervision and execution of all original, documentary and long-form programming.
Prior to that, Orlando served as the senior vice president and executive producer for MSG and Fox Sports New York (Sept. 2006-Dec. 2007), and spent nearly five years (Nov. 2002- Aug. 2006) at College Sports Television (CSTV, now CBS Sports Network) as vice president of programming, original programming and development and vice president of remote and feature production.
Orlando has held significant production and programming roles at multiple networks during her career, and has developed a reputation throughout the industry as a creative executive who thrives on the challenge of building networks from their inception, having played an integral role in start-up teams that launched five networks — The Comedy Channel (1989), Classic Sports Network (1994), Oxygen Media (1999), CSTV (2003), and The Mtn (2006), all of which remain on the air in some form.
Orlando has exhibited a passion for sports throughout her professional career, beginning with her early experience as a freelance producer for Showtime's Championship Boxing coverage (Jan. 1991-July 1996). She joined Classic Sports Network in 1996 as a coordinating producer responsible for development and execution of the network's boxing programming and original programming, and she also supervised original studio production for all sports genres.
A native of Scotia, N.Y., Orlando graduated from Syracuse University with a Bachelor of Science degree in International Relations, with minors in Russian Studies and Foreign Policy, as well as a Bachelor of Arts in Television and Film Writing from the Newhouse School of Public Communications. She began her career in television in 1980, serving as a news intern with WRGB-TV in Albany. In 1986, she interned on "Late Night With David Letterman" before moving into positions with Showtime and HBO's Comedy Channel.
Orlando is an alumni advisor for students at Newhouse; a member of the Advisory Board for Own the Room, an Improv & Presentation Training Company; and is a member of Women in Cable Television (WICT); and Women in Sports and Events (WISE).
Michael J. Patent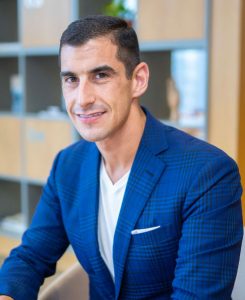 Co-Founder and Managing Director, Culture Group
Michael Patent is an entertainment and brand marketing executive with a 17-year history of developing creative brand partnerships and innovative brand strategies in the U.S. and Asia. He is the founder and managing director of Culture Group, a pan-Asian entertainment marketing agency founded in 2016 with partner Doug Scott. With offices in Shanghai, Manila, Singapore, Cambodia, Indonesia and New York, the agency represents and advises a variety of leading brands and entertainment properties across Asia. Clients include Singtel Group's Globe Telecom, for whom they serve as agency of record, as well as ESPN, Tencent and Riot Games.
Prior to founding Culture Group, Patent served as senior vice president with AEG Global Partnerships in Shanghai from 2013-2015, where he led the overall development and servicing of brand partnerships for AEG assets and events in Asia. During this time, he paired Honda with Bruno Mars, Toyota with Justin Bieber, Hennessy VSOP with Adam Lambert; and Infiniti, American Express, Budweiser and Blackberry with Cirque du Soleil, among others.
While at AEG Asia, he worked alongside AEG Facilities and AEG Real Estate in advising real estate developers and provincial government entities in the development of live entertainment and mixed-use real estate developments in Dalian, Shenzhen, Beijing and Shanghai.
Prior to AEG Asia, Patent was vice president at AEG Global Partnerships in New York from 2011-2013 and served as an executive with Van Wagner Sports and Entertainment and Nelligan Sports Marketing. His first job in the sports industry was with Syracuse University Athletics and later with Syracuse ISP Sports (now known as IMG College).
A New York native, Patent speaks Mandarin Chinese with intermediate fluency. He is a former co-chairperson, UJA Federation of New York's Young Entertainment and Media Committee, and former board observer of UJA's Sports for Youth Committee. He currently splits his time between Shanghai, Manila and Singapore.

Kevin Rochlitz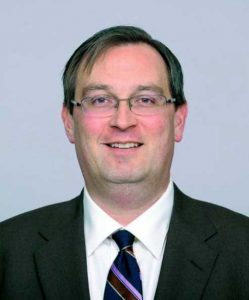 Senior Vice President/Chief Sales Officer, Baltimore Ravens
Kevin Rochlitz joined the NFL's Baltimore Ravens in 2003 and was named senior vice president/chief sales officer in 2019. He leads the Ravens' corporate sales department, which includes national and regional partnerships, broadcasting contracts – including day-to-day operations with WBAL-TV, WBAL Radio and 98Rock – and M&T Bank Stadium suite sales.
Among the contracts completed by Rochlitz are partnerships with MedStar Health, Safeway, Visa, Coca-Cola, MillerCoors, Anheuser-Busch, Verizon, Southwest Airlines, Maryland Lottery and Dietz and Watson.
In 2015, Rochlitz led the sale of the Constellation Energy Suite Level at M&T Bank Stadium, while in 2014, he guided a sales team that completed a 10-year, $60 million partnership extension with M&T Bank, including the continuation of naming rights to M&T Bank Stadium and several community focused programs. In 2012, Rochlitz coordinated a partnership with Under Armour, which led to the team's training facility being named the Under Armour Performance Center.
Rochlitz also spent five years as senior vice president of sales for Mandalay Sports and Entertainment/Mandalay Pictures, owners of the Dayton Dragons and Frisco Rough Riders. He coordinated the new stadium construction and sold naming rights for each venue (Fifth Third Field in Dayton, Ohio, and Dr. Pepper Ballpark in Frisco, Texas). From 1996-97, he was one of the youngest assistant athletic directors in NCAA Division I-A for the University of Miami.
Rochlitz serves on the NFL Club Business Development Committee. He is also on the Signal 13 Foundation with the Baltimore City Police Department.
Named a Baltimore Smart CEO Executive of the Year in 2016, Rochlitz was chosen to participate in the 2015-16 Leadership Baltimore County program. In 2011, he was selected by U.S. Department of Defense and Secretary Robert Gates to join the Joint Civilian Orientation Conference to better understand and promote the U.S. military.
Rochlitz earned a degree in marketing from the University of Wyoming, where he serves on the Business Advisory Board. He and his wife, Melissa, have a daughter, Riley.

Jeffrey Rubin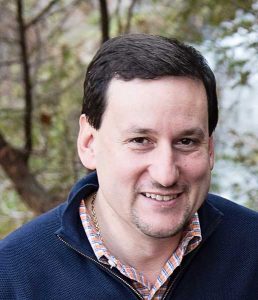 Founder and CEO, Sidearm Sports
Associate Professor of Practice, Syracuse University
Jeffrey Rubin is the founder and CEO of Sidearm Sports, which provides digital engagement platforms for the largest brands in college athletics. Rubin also serves as an associate professor of practice at Syracuse University's iSchool. He's passionate about sports, technology and educating and mentoring our future leaders.
Sidearm's staff is comprised of nearly 90 designers, developers, project managers, and customer support members, many of whom worked in college athletics before coming to Sidearm, where they strive to use the latest advancements in web-based technology.
Sidearm Sports works with college athletic programs across the United States and Canada, including Syracuse, Duke, Alabama, UCLA, Texas, and more. Sidearm's core products focus on web and mobile, however, R&D efforts focus around data, monetization, and ticketing.
In July 2014, Learfield acquired Sidearm Sports. Learfield IMG College is the Multimedia Rights Holder (MMRA) for the top collegiate athletic programs in the U.S. Since the acquisition, Rubin remains CEO of Sidearm Sports and all employees remain in Syracuse.
Rubin currently teaches more than 200 students each semester in SU's IST 195 course, which gives students a general overview of the information age and the many different career paths students may pursue.
Rubin serves on Syracuse University Athletics' external affairs committee, is active with the Jim & Juli Boeheim foundation, David's Refuge, and the MOST. He and his wife, Jennifer, have two sons.

Ben C. Sutton Jr.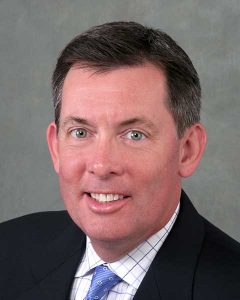 Founder and Chairman, Teall Investments
Ben C. Sutton Jr. is founder and chairman of Teall Capital, a private equity company with investments in a portfolio of businesses including Riddle & Bloom, Tailgate Guys, Sunshine Beverages, Complex Sports & Entertainment, and Dyehard Fan Supply.
Sutton, a graduate of Wake Forest University and law school, was previously Chairman and CEO of IMG College, which he founded as ISP Sports in 1992, essentially inventing the college media business as it's known today. When he stepped down as CEO in 2015, IMG was the largest college sports marketing enterprise, as well as sports/entertainment sales organization in America. In addition to building the core businesses of IMG College into four national market-leading companies, he was largely responsible for the growth of IMG Worldwide, engineering the sale of the company in 2014 for $2.4 billion. IMG was the national market leader in media, licensing, ticketing and stadium seating, working with more than 225 universities, conferences, NCAA and College Football Playoff.
In addition to being named one of the most powerful sports executives in America, Sutton has received numerous awards, including the North Carolina Order of the Long Leaf Pine, Wake Forest Distinguished Alumni award, Roone Arledge Award for Innovation, and is an inductee of the North Carolina Sports, National Football Foundation, NACMA, and Sports Business Halls of Fame. He serves on boards of Wake Forest University, White House Historical Association, Ronald Reagan Presidential Foundation, National Football Foundation, The First Tee and the United States Olympic Committee foundation. The Sutton Family Foundation has invested nearly $50 million in philanthropic causes.

Kathrine Switzer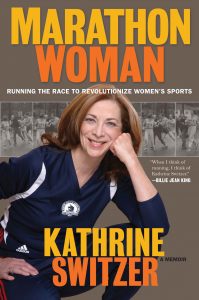 President, Marathon Woman & AtAlanta Sports Promotions, Inc.
Kathrine Switzer is one of running's most iconic figures: her gender-barrier breaking run in the 1967 Boston Marathon launched the women's running revolution and she recently ran this marathon again 50 years later.  The SU grad is an Emmy-award winning TV commentator, author, speaker and founder of "261 Fearless," a global non-profit to empower women through running.
Switzer was inducted into the U.S.A. National Women's Hall of Fame. Her work in the sport has become a force for positive global social change, and because of her, millions of women are now empowered by the act of running.
Her work began accidentally in 1967 when she was the first woman to enter the Boston Marathon when it was considered a men's-only race. Her entry revolutionized the sports world when she was physically attacked by the race director for wearing official numbers in the race. The photo of this incident flashed around the globe and became one of Time-Life's "100 Photos that Changed the World." Switzer finished that race but was radicalized by the incident. She campaigned to make women official in the Boston Marathon in 1972 and later that year was one of the creators of the first women's road race.
Switzer went on run more than 40 marathons, and won the New York City Marathon in 1974. She ran her personal best in 1975, finishing second in Boston (2:51:33). She then put her energies into creating the Avon International Running Circuit of women's-only races in 27 countries with more than 1 million participating from 1978 to today. It was this series of events, which showed global participation and performances, that largely convinced the IOC to include a women's marathon in the 1984 Olympic Games.
Switzer is an Emmy award-winning TV commentator and has covered the Olympic Games, World and National Championships as well as the New York City, Chicago, Los Angeles and every televised edition of the Boston Marathon. She is a public speaker, journalist and author of three books, including her memoir, Marathon Woman. Her other books include 26.2 Marathon Stories, co-authored with her husband, Roger Robinson, and Running and Walking for Women Over 40.
Switzer continues creating opportunities for women around the world through "261 Fearless," a movement to empower women through running that includes the 261 Women's Marathon in Mallorca, Spain, a line of 261 Fearless running clothes with Skirt Sports, Inc., and a global series of 261 Fearless running clubs and training. For more information, please visit marathonwoman.com.

Mike Tirico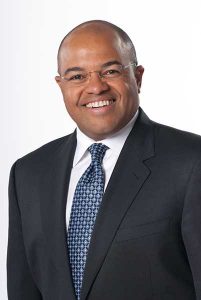 Play-By-Play Commentator, Studio & Radio Host, NBC Sports
Mike Tirico joined NBC Sports in July 2016 after a storied career at ESPN. He will serve as the primetime host of NBC's Olympics coverage. He also is the play-by-play announcer for "Thursday Night Football", and hosts NBC's "Football Night in America," Triple Crown horse racing and golf coverage on NBC and Golf Channel.
Tirico spent 25 years handling a variety of assignments for ESPN, ESPN Radio and ABC Sports, establishing himself as one of the most recognizable faces and steady voices across multimedia platforms and in the industry at large. In 2006, he assumed one of the top positions in sports television as ESPN's "Monday Night Football" play-by-play commentator. Tirico's other major roles included NBA, college basketball and golf play-by-play/host and studio host for major events.
Tirico previously hosted The Mike Tirico Show on ESPN Radio, a nationally-syndicated sports news and discussion program, which launched September 20, 2007 (from the studios of WAER-AM, the same Central New York public radio station at Syracuse University where Tirico began his broadcasting career). In May 2008, the two-hour weekday afternoon program was re-launched as the "Tirico & Van Pelt Show" with SportsCenter anchor Scott Van Pelt named the co-host. Tirico stepped away from the show in July 2009.
Tirico has always been one of the industry's most versatile sportscasters, covering play-by-play duties for ESPN NFL games, Thursday and Saturday college football games, college basketball, NBA games for both networks (including hosting NBA broadcasts on ABC), and golf coverage on both ESPN and ABC.
He has covered his share of big-time events: anchoring "SportsCenter" coverage from the 2009 NCAA Final Four, co-hosting Super Bowl XL pre-game and post-game shows; NBA Finals coverage for ABC Sports and ESPN Radio; the Fedex Orange Bowl; and The Open Championship. He received critical acclaim for eloquently capturing the tone and emotion both when the New Orleans Saints triumphantly returned to the Louisiana Superdome after Hurricane Katrina in 2006, and when Virginia Tech hosted its first college football game in August 2007 in the aftermath of the on-campus shootings that spring.
Tirico was an original ESPN Radio host when the network debuted in 1992 and anchored The NFL on ESPN Radio (1993-96), a New York Festival Gold World Medal winner in 1995. Prior to joining ESPN, Tirico worked in Syracuse (1987-1991) as sports director at CBS affiliate WTVH-TV and play-by-play voice for Syracuse University basketball, football, lacrosse and volleyball for the Super Sports Network of Cook CableVision.
Tirico was named the 2010 Sportscaster of the Year by the National Sportscasters and Sportswriters Association (NSSA), an award voted on by his industry peers. He has also been nominated for a Sports Emmy in the Outstanding Personality Play-by-Play category, and he received the 2011 Harrah's Sports Broadcaster of the Year Award from the Maxwell Football Club.
In 1989, Tirico was named top local sportscaster by the Syracuse Herald Journal, and received an Associated Press New York Broadcasters award for "48 Hours with Syracuse University Football," a 30-minute documentary on the team's preparation for a game. In 1987, he was the first recipient of the Bob Costas Scholarship, given to an exceptional broadcast journalism student at Syracuse. Tirico remains active in alumni activities at Syracuse.

John Wildhack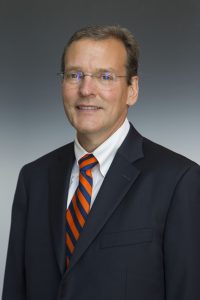 Director of Athletics, Syracuse University; and Former Executive Vice President, Programming & Production, ESPN
John Wildhack was named Director of Athletics for his alma mater, Syracuse University, in July 2016.
Previously he worked at ESPN for 36 years, his last role as executive vice president, programming and production, since January 2014, where he oversaw all ESPN production efforts, as well as programming acquisitions, rights holder relationship management and scheduling.
Wildhack holds the distinction of producing ESPN's first live NFL game, Chicago at Miami (August 1987), and its first live regular-season college football game, Brigham Young vs. Pittsburgh (September 1984).
From 1994 to January 2012, Wildhack held top executive positions in the programming department. In 2007, he served as executive vice president, programming and acquisitions, overseeing all rights negotiations and managing relationships with rights holders for all ESPN entities. These include ESPN, ESPN2, ESPN Classic, ESPNEWS, ESPN Deportes, ESPNU, ESPN International, ESPN Radio, ESPN.com, ESPN3, ESPN Mobile Properties, print and more. In 2009, he added responsibility for strategic program planning for all the ESPN television networks, ESPN on ABC and ESPN's digital platforms.
While leading programming, Wildhack's efforts were integral in the increase of live and original programming on ESPN and ESPN2, close to 10,000 hours. Under his direction, the evolution of ESPN2's programming lineup included an extensive commitment to auto racing, college football and basketball, leading to ESPN2 becoming the fastest growing network of the 1990s. Wildhack was also directly involved in the renewal and expansion of many ESPN and ESPN2 programming agreements including NFL, MLB, NBA, the Bowl Championship Series, NCAA, tennis' four Grand Slam events and a variety of major college conferences.
Wildhack joined ESPN as a production assistant in 1980. He was promoted to associate producer in 1982, to senior associate producer in 1983 and to producer in 1985. Among the sports he worked on were college football, NCAA basketball, boxing, golf and auto racing. He served as coordinating producer of ESPN's Sunday Night NFL and NFL Draft telecasts in 1988 and 1989 and produced NFL games for the network the first NFL games on cable from 1987-89. From 1990-91 he was director, event productions, and vice president, remote production from 1991-1993. He then was promoted to senior vice president, remote production.
In September 1994, he moved to the programming department as senior vice president, programming, and in 2005 he became senior vice president, programming acquisitions & strategy.
A native of Buffalo, Wildhack received a bachelor of arts degree in telecommunications in 1980 from Syracuse University.

Roland Williams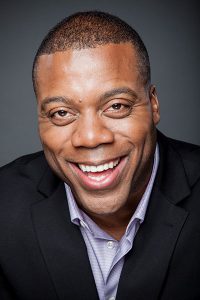 President and Chief Executive Officer, All Pro Catalyst,
Super Bowl Champion
Roland Williams is President and Chief Executive Officer of All Pro Catalyst, a consulting firm providing program and staff development services to school districts, municipalities and non-profits. He also serves as a managing partner in Football Mentality, LLC, a professional development company providing football-inspired team building, leadership and performance training to organizations across the globe.
Born in Rochester, Williams a standout student-athlete in high school, attended Syracuse University on a full athletic scholarship. He graduated with a degree in Speech Communications with a minor in Management from the Whitman School of Management. He also attended Newhouse School of Public Communications to pursue his Masters in Public Relations.
After a stellar college football career, Williams was drafted by the St. Louis Rams in 1998 and began to pay immediate dividends, winning the team's Rookie of the Year award. The following year, he caught seven touchdown passes in an explosive offense known as "the greatest show on turf," that racked up one of the highest point totals in NFL history while becoming the first team ever to go from last place to winning a Super Bowl in one season.
Williams also played for the Tampa Bay Buccaneers and Oakland Raiders, where he won an AFC Championship in 2004. Throughout his NFL career, Williams maintained a strong commitment to making a positive difference in the lives of others. For more than a decade, he ran a free summer educational sports camp for thousands of high-risk teens in his hometown, distributed more than 1,000 computers, made financial contributions and spoke at numerous schools, churches and youth organizations across the nation. For his humanitarian efforts, philanthropy and community contributions, Williams has received many awards and accolades, including the Press-Radio Club Pro Athlete of the Year award, two-time winner of the Oakland Raiders Man of the Year Award and a multi-year semi-finalist for the Walter Payton NFL Man of the Year Award for philanthropy and citizenship. After suffering a career-ending injury in 2005, he retired from professional football and dove into his passions as a sports analyst, motivational speaker, author and social entrepreneur committed to helping teens in poverty overcome barriers and maximize their potential. His "Extreme Mentoring & Empowerment Model" is accomplishing academic and social outcomes with high-risk teens in poverty.
Williams is a proud father of three sons and enjoys writing and yoga.

Michael Wohl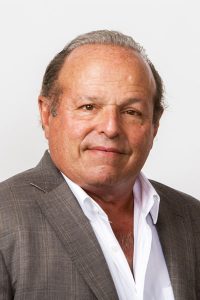 President, Coral Rock Development Group
Michael Wohl has an in-depth familiarity with real estate and law. He is a second-generation real estate developer, carrying on his family's tradition of quality development first started in New York and carried to South Florida with his relocation to the area in 1975. Wohl had been active in real estate development and management while continuing to practice law until 1990, when he formed his own full-service real estate firm, which has owned and managed over 1 million square feet of commercial property and 700 apartment units in Florida.
He co-founded Pinnacle Housing Group in 1997. Pinnacle is recognized as the leading producer of affordable housing in the southeast United States having delivered over 10,000 units in over 70 complexes. Wohl is also a co-founder of Ascend Properties.
Wohl has extensive experience in negotiating, documenting and closing acquisitions and sales of residential, industrial and commercial office space. He is well-versed in project financing and leasing. Wohl is a recognized industry leader in devising approaches to developing affordable housing in an urban environment.
He serves as chairman of the Urban Land Institute's Center for Workforce Housing, which works to solve the persistent affordable housing problems in Miami-Dade, Broward and Palm Beach (FL) counties.
He earned both his B.A. and J.D. degrees at Syracuse University, where he serves the University as a Trustee. Wohl is also a Licensed Real Estate Broker and Mortgage Broker.