The SU Marriage and Family Therapy (SUMFT) program mission is to educate and train clinicians, scholars and researchers in the profession of Marriage and Family Therapy. SUMFT carries out this mission through the "Self and Systems" training and supervision approach. This approach incorporates the integration of self-understanding of students in clinical training, with a systems framework for clinical work with clients.
SUMFT offers master of arts (M.A.) and doctor of philosophy (Ph.D.) degrees in marriage and family therapy. The Department also offers a dual MFT and Social Work degree (MA and MSW), which is the first of its kind in the U.S. In addition to these degrees, the Department also offers certificates of advanced studies in Child Therapy and Trauma-Informed Practice. Students gain a solid knowledge of marriage and family therapy theory and techniques. Students get extensive hands-on training, both at the Couple and Family Therapy Center, an on-campus clinical training and research facility, and at local community sites. We celebrate difference and diversity and expect all students to see clients across a broad range of race, class, gender, sexual orientation, religion, culture, age, or other difference/diversity category.
For students whose work and family schedules or financial means are not conducive to full-time graduate study, the M.A. in MFT is available as a part-time program. Working closely with the chair and faculty advisors, students carefully plan their 60-credit requirements on a part-time basis to ensure they are completed in three years.
The Falk College Department of Marriage and Family Therapy is accredited by the Commission on Accreditation for Marriage and Family Therapy Education (COAMFTE). Information about student achievement can be found on the COAMFTE website.
Recent News
Falk hosts November 4 Graduate Program Information Session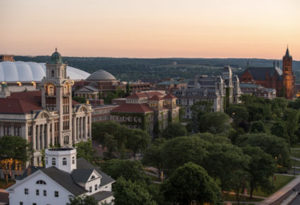 When students think graduate school, they think curriculum, campus, community, but most of all, what the degree will mean for their lives. It's not until after completing their degree that Falk College graduate students realize the profound difference it made ... Read more
Falk College announces new Certificate of Advanced Studies in Child Therapy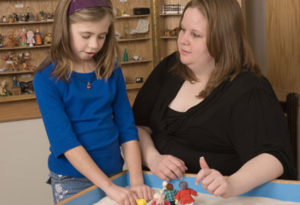 Falk College today announced a Certificate of Advanced Studies (CAS) in Child Therapy, addressing a growing national shortage of mental health professionals trained to work with children and adolescents and their families. The CAS in Child Therapy is designed for ... Read more
American Foundation of Suicide Prevention hosts clinician training October 21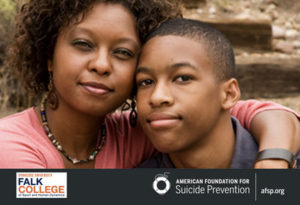 The American Foundation of Suicide Prevention, Central New York Chapter, will host an attachment-based family therapy (ABFT) suicide prevention training for clinicians on October 21, 2016 from 9:00 a.m. to 5:00 p.m. at the Maplewood Suites in Liverpool, New York. The ... Read more
Refugees and Their Changing Family Experience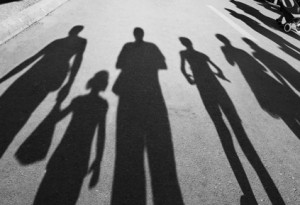 A story by Kathleen Haley with SU News. Refugee families risk their lives to escape war and violence. Their first priority is their safety. But what happens when they settle in new homes in different countries free from conflict? Everything has changed—they're ... Read more
View all MFT News
Upcoming Events
acuse University faculty, staff and current students will welcome potential graduate students interested in Falk College graduate studies in child and family studies, public health, marriage and family therapy, nutrition science, social work and sport…