On May 1, Falk College held its annual recognition of academic excellence with its Faculty of the Year Awards. These awards, selected by members of Falk Faculty Council based upon peer nominations and documentary evidence, recognize faculty excellence in the academic year. Faculty are nominated in one of three categories: Service, Teaching, and Research. This year, the Falk College Faculty Council also presented the Faculty Governance Champion Award to recognize a faculty member who has gone above and beyond expectations to ensure and enhance faculty governance in Falk College.
This year's honorees:
Excellence in Service – Alejandro Garcia, Jocelyn Falk Endowed Professor of Social Work
Excellence in Teaching – Matthew Mulvaney, Associate Professor, Human Development and Family Science
Excellence in Research – Sara Vasilenko, Assistant Professor, Human Development and Family Science
Faculty Governance Champion – Karen E. Kirkhart, Professor, School of Social Work
Congratulations Professors Garcia, Kirkhart, Mulvaney, and Vasilenko!
2020 Faculty of the Year for Service: Alejandro Garcia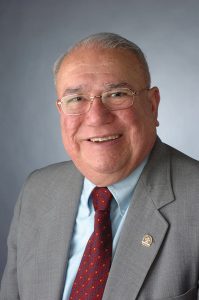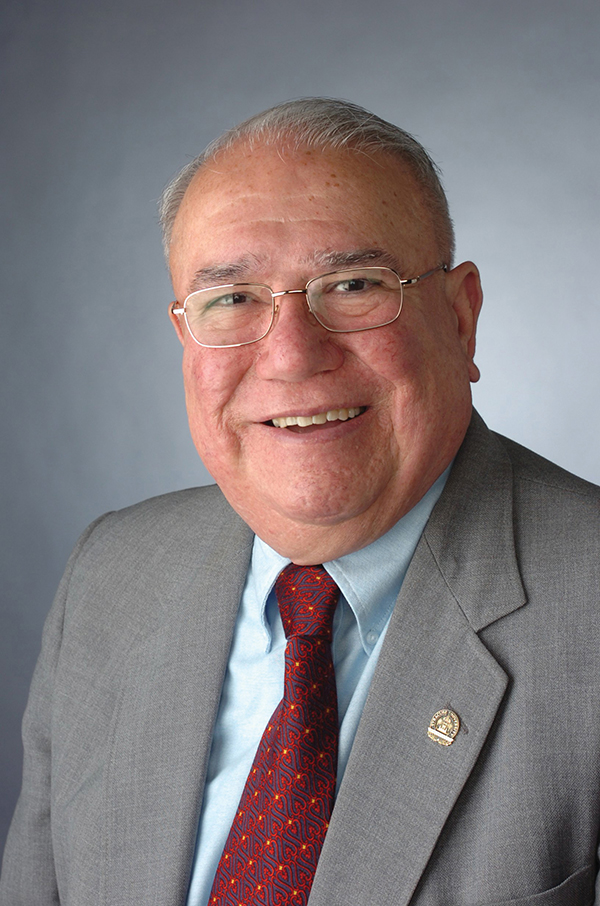 Dr. Alejandro Garcia concludes a career of service to the School of Social Work, Falk College, the University, and the profession with a strong record of service at the end of the 2019-20 academic year. Dr. Garcia is an accomplished photographer, and he continued to document our collective history as a College in 2019. He photographed major annual events in the School of Social Work such as the 2019 Dan and Mary Lou Rubenstein Social Justice Awards, Overcoming Adversity: Embracing Resilience and Social Change, and the 2019 James L. Stone Legislative Policy Symposium, A Matter of Social Justice: Addressing the Lead Poisoning of Children in New York State and Syracuse. He documented celebrations such as the 2019 Induction of members into the Zeta Gamma Chapter of the Phi Alpha Social Work Honor Society, the 2019 Convocation Awards ceremonies (BSSW and MSW), the Holiday Party, the retirement of esteemed colleague, Jennifer Wilkins, and the celebration of Kate Veley's new position. He documented special events such as The Veterans' Voice: A Panel Discussion on Military Culture, Resilience and the Familial Impact (March, 2019). He also honored students by photographing the Falk Senior Celebration.
Dr. Garcia has been a generous sponsor of scholarships and student assistance in the School of Social Work. In 2019, he continued to support the scholarship that he established for MSW Latino students, and the book fund for those MSW students who cannot afford their textbooks. He is a member of the 1870 Society for his generosity at the University level.
Dr. Garcia has a long history of participation in Promotion and Tenure reviews of Falk College, both in the School of Social Work and in other units when the participation of a senior faculty member was required. At the University level, he participated in the planning committee for the Hispanic Heritage Month celebrations, having previously been honored by Phi Iota Alpha and the Multicultural Center at Syracuse University for this work.
Dr. Garcia gives back to the local community. He serves on the Board of Directors of the Rescue Mission, and in 2019, he continued to work with SU, the Rescue Mission, and Interfaith Works to obtain computers and clothing for New Americans. He was honored by the Rescue Mission for his service. He is a member of the Advisory Board of RISE Community Center (formerly the Turkish Community Center).
Dr. Garcia also engaged in service to the profession in 2019. He serves as a reviewer for Psychology and Aging. He is an active member of the Academy of Certified Social Workers, The American Association of University Professors, the Council on Social Work education, the Gerontological Society of America, the National Association of Social Workers, and the Association of Latino and Latina Social Work Educators. Dr. Garcia is a former member of the Commission on Accreditation of the Council on Social Work Education, and he continues to carry out labor-intensive site visits to programs under review. In 2019, he completed visits to InterAmerican University in Arecibo and InterAmerican University, Metropolitan campus.
2020 Faculty of the Year for Teaching: Matthew Mulvaney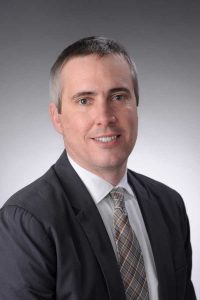 Dr. Matthew Mulvaney is a devoted teacher and mentor who is committed to making all classes-whether it's a large Human Development service class, a small graduate seminar, or an online course-accessible yet challenging for all learners.
As a professor, he strives to include diversity in the classroom and challenge students to grow and understand the importance of research as the basis of knowing. As testament to his effectiveness, consider the words of students from his teaching evaluations: "Dr. Mulvaney was able to guide us through the required material while still stopping to focus on points where students were interested or struggling. This class was informative, engaging, and challenging." Another student stated, "the seminar style course where students were challenged to push ourselves to truly explain our thinking was really helpful in beginning to think more deeply on subjects and ideas that we have taken for granted." Finally, "I have learned more in this one class than I have in an entire semester of classes. He is a great teacher and makes class fun and engaging."
Matt's commitment to teaching goes beyond the classroom.
He has many external roles at national and international levels including presenting at conferences such as the Teaching Institute at Society for Research in Child Development (SRCD), and the Foundation for Individual Rights in Education (FIRE). In 2019, Matt became the Chair of the SRCD National Teaching Committee and has been working to shape teaching policy at the national level. He is developing the national website on teaching and assisting in the organization of the Teaching Institute that will take place at the SRCD conference. At Syracuse University, he serves as a co-mentor for the undergraduate honor society Kappa Omicron Nu and has been very effective in reviving this student-focused club. Additionally, he is a faculty advisor for the Future Professoriate Program. In this role he assists graduate students in developing their teaching strategies, building their teaching portfolios, and preparing them for a career in academia.
As a mentor, Matt is most proud of his role in mentoring an undergraduate student, Noelle Rowe, who was a McNair Scholar and Honor's student. Working closely with Matt, Noelle was selected as a Syracuse Scholar in the Spring of 2019 and was his coauthor on two national presentations.
Dr. Mulvaney's dedication to teaching and mentoring are appreciated by his students and mentees, which make him an outstanding and impactful educator.
2020 Faculty of the Year for Research: Sara Vasilenko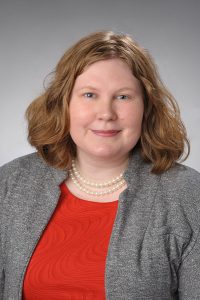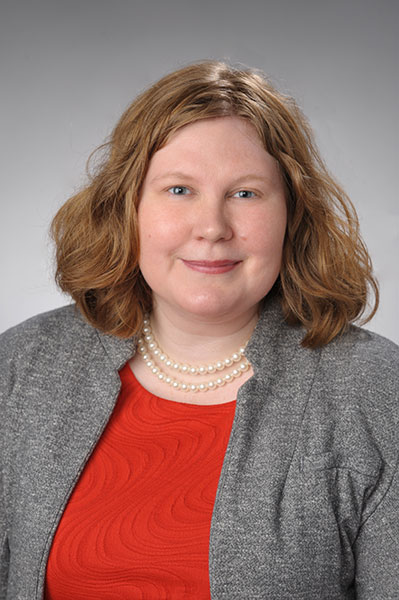 Dr. Vasilenko was selected for this honor from a very strong pool of candidates. In calendar year 2019, Dr. Vasilenko published four refereed journal articles, and she was lead author on three of those. Impressively, the journals in which Dr. Vasilenko published have an average impact factor of 2.9. She also published two book chapters, had one conditional acceptance of a journal article, and she currently has four manuscripts under review.
Dr. Vasilenko's published work in 2019 includes the following important topics: (a) multidimensional risk profiles and protective factors as moderators of the effects of a teen pregnancy prevention program; (b) patterns of sexual behaviors of young men who have sex with men in Mexico; (c) how multidimensional patterns of adolescent religiosity are associated with sexual and romantic relationship outcomes; and (d) sexual minority health disparities across the lifespan. In addition to her publications, Dr. Vasilenko received three external grants, two of which were from the National Institute of Child Health and Human Development. Although diverse in topic and scope, all of Dr. Vasilenko's funded projects focus on understanding multidimensional risk and protective factors for health and well-being. Finally, Dr. Vasilenko's research had a high impact on the fields of human development, sexuality, and health, as evidenced by 284 new citations in 2019 according to Google Scholar.
2020 Faculty Governance Champion: Karen E. Kirkhart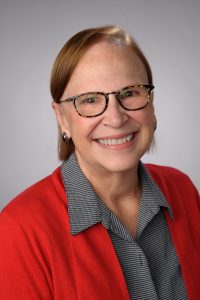 A member of the School of Social Work faculty and director of its undergraduate program Dr. Karen E. Kirkhart has served as chair of the Faculty Council for five years. This award recognizes her service and outstanding contributions to ensuring faculty participation in Falk College governance. This demanding and vital leadership role entailed bi-weekly Faculty Council meetings, monthly Cabinet meetings, and almost daily attention to all kinds of matters involving faculty. Dr. Kirkhart attended to details to ensure that elections and awards were on time and fair. She revised portions of the faculty manual, and then identified more critical updates to address. One of these efforts involved a labor-intensive process of re-documenting important work on mentoring that had been lost. Faculty Council members noted, "Karen's biggest contribution is the extent to which she molded Faculty Council members into a collegial, supportive group each year. She prioritized individual check-ins and information sharing across departments. This work is unheralded, but those of us who have served on the Faculty Council with Karen can appreciate what this did to unify and strengthen the College." Professor Kirkhart is retiring from Syracuse University at the conclusion of this academic year.