The David B. Falk College of Sport and Human Dynamics Advisory Board will champion the mission of the college and University to students, alumni, business colleagues and prospective supporters. The Board will provide industry perspective and guidance so Falk students are prepared to enter changing professional fields. The Board will exemplify the values of social responsibility in their citizenship, and embody the University's commitment to diversity and inclusion.

Board Members:
David Bochner, '88 A&S, MSW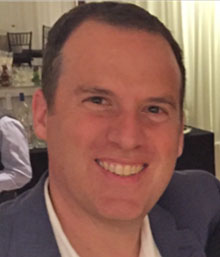 Executive Vice President – Cornerstone Treatment Facilities Network
David Bochner is a licensed clinical social worker, receiving a bachelor of arts in psychology from Syracuse University and a master of social work from New York University. He has had a vast number of experiences in the field of social work, including working at a neo-natal intensive care unit during the New York City crack epidemic and counseling at-risk teens at an alternative High School. For the last 25 years, he has been a leader in New York within the behavioral health field, focusing specifically on substance issues. In his current role, he oversees all of the clinical, administrative and marketing elements at Cornerstone Treatment Facilities Network (CTFN).
CTFN is a leader in New York in treating substance dependent individuals and their families. CTFN has 2 facilities in New York totaling 275 beds, one in Queens and one in Rhinebeck. Mr. Bochner has been at the company for 11 years and has led its growth into the program it is today. Highly thought of by its regulatory body in New York, Mr. Bochner has developed innovative and evidence-based programming to help addicts maintain sobriety. He helped transform CTFN into an employee-owned company in 2016 and has successfully negotiated contracts with local 1199 that have benefited both the employer and the bargaining unit. He has been a sought after expert for media requests, most currently during the current and unprecedented opiate crisis plaguing New York and the rest of the country. His motto in life and business has always been "doing well and doing good are not mutually exclusive," and is proud to provide outstanding care to his patients while also helping CTFN be financially successful.

Jay Canell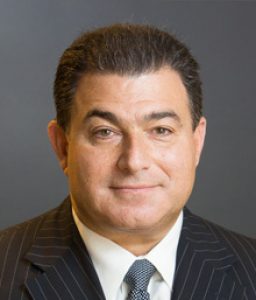 Managing Director and Wealth Partner – J.P. Morgan Wealth Management
Jay Canell is experienced in all equity investments with areas of focus which include portfolio analysis, structured products and mutual fund diversification. Additionally, Jay provides credit access to The Canell Group's clients through lending, mortgages, debt refinancing, HELOCs and other credit line strategies. He coordinates and manages our referral relationships with various trusted advisors, such as attorneys, sports agents, entertainment industry executives and CPAs.
Jay joined J.P. Morgan in 2017 to offer clients the boutique advisory environment and distinctive services available at the firm. He leverages the wide breadth of J.P. Morgan's industry-leading resources to help clients pursue their individualized financial goals. Prior to joining the firm, Jay was a Managing Director and Chairman's Council member at Morgan Stanley. He received his B.A. from Lehigh University in 1989 and is FINRA Series 7, 31 and 63 registered.
Jay resides in Scarsdale, NY with his wife, Sari, and their two children, Hayley and Dylan. He is a founding board member of SCOPE, a nonprofit organization that sends less fortunate children to summer camp. Jay serves as a board member of The David B. Falk College of Sport and Human Dynamics at Syracuse University, as well as The Riley Sandler Foundation, The Pediatric Cancer Foundation, My Money Workshop, and The Athletes vs. Crohn's & Colitis Organization.

Dr. Ruth Dunkle, '69 HD, G'73 MSW, G'78 MAX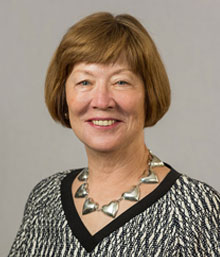 Wilbur J. Cohen Collegiate Professor Emeritus of Social Work, at the University of Michigan
Professor Ruth Dunkle received her B.S. in Child and Family Studies (1969 – Human Development); her M.S.W in Social Work (1973 – School of Social Work); and her Ph.D. in Social Science (1978- Maxwell School of Citizenship) at Syracuse University. She joined the Falk College Advisory Board in 2002 (previously she was an integral member of Syracuse's School of Social Work Board – 1991-2002). In 2002, Syracuse University and the School of Social Work recognized Professor Dunkle with the "Outstanding Alumni Award".
Professor Ruth Dunkle's research, teaching, and clinical practice focus on gerontology. Recent research projects include The Village Model of Care, Mothers of Adult Daughters with a Serious Mental Illness: The Experience of African Americans and Whites and An Historical Perspective of Social Service Delivery in Detroit in the Twentieth Century. Professor Dunkle served as a project co-director of the National Institute on Aging training program, Social Research Training on Applied Issues of Aging, and as co-director of the Geriatric Fellowship Program. She was also Director of the Joint Doctoral Program in Social Work and Social Science as well as Associate Dean for Faculty Affairs. Professor Dunkle has written several books, the most recently one on the oldest old, which examines their future time perspectives and their coping strategies in dealing with the changes in their physical and psychological functioning, and which identifies relevant service delivery strategies for improving the quality of their lives.
Dunkle's career has focused on clinical gerontology, service delivery to the elderly in various housing settings, the oldest old, coping and service deliver strategies for the elderly, racial and ethnic variations in caregiving to the elderly.

R.C. Faigle, '93 HD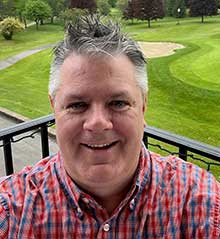 Owner – The Orange Crate Brewing Company
Raymond C. Faigle ,"R.C.", is a 1993 graduate of Syracuse University with a Bachelor of Science degree from the College of Human Development. The "RFM", Restaurant Food Management program was in its inaugural development stage during this time, spearheaded by Norm Failoa, Peter Ricardo, and Brad Beran. Through classroom labs, workshops and educational curriculum, Raymond's love for the Hospitality Industry continues to this day.
In his 26-years of successful business ownership adjacent to campus, his experience and expertise has helped to benefit Syracuse University students, employing 2,000 students during this time. His flagship business, the Orange Crate Brewing Company continues to provide a foundational platform for student/alumni interactions. This inspired Raymond to give back to the impeccable success of his alma mater and academic program by naming Falk College's "Beer and Wine Appreciation" lecture room.
Raymond grew up locally and bleeds Orange, continuing the family legacy by becoming the 22nd member to graduate from SU. In 1979, the interior of the Hall of Languages was dedicated to honor his grandfather and former vice president of the University, Dean Eric H. Faigle. His father and alumnus, Eric P. Faigle was a manager of the football team and member of the 1959 National Championship football program. Raymond is honored to be a part of the Falk College Advisory Board and looks forward to future input in Falk academic programs and the University he cherishes.
Evelyn C. Granieri, '78 HD, M.D., MPH, MSEd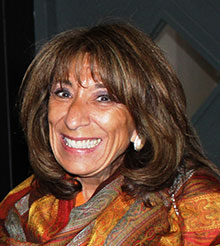 Professor Emerita – Columbia University
Evelyn C. Granieri, '78, M.D., MPH, MSEd, is Professor Emerita at Columbia University Vagelos College of Physicians and Surgeons. Dr Granieri is currently working to develop geriatrics programatic and curricular initiatives for older incarcerated persons, for the City University of New York Medical School and for palliative care in lower- and middle-income countries internationally.
Dr. Granieri grew up in Niagara Falls, New York. She began her professional career as a Registered Dietitian at Northwestern University Medical Center, after graduating from Syracuse University. She subsequently attended Northwestern University Medical School and completed a residency in Internal Medicine and was the first fellow in Geriatric Medicine at Northwestern and served as the first geriatrics trained faculty member there. She later became a faculty member at the University of Pittsburgh where she directed geriatric education for the School of Medicine and for the postgraduate medical education and other healthcare professional programs and as Associate Director of the VA Geriatric program.
She developed innovative curricula and received numerous awards for her teaching and her mentorship. For 10 years she was the medical director of the teaching nursing home and of the geriatric medicine fellowship where she forged interdisciplinary training in geriatrics.
Dr. Granieri was the recipient of the Arnold Gold Award for Humanism in Medicine and the Dennis Jahnigen Award from the American Geriatrics Society in recognition of her national contributions to geriatric education.
She received her master of public health from the University of Pittsburgh and the master of medical education from The University of Southern California, where she also taught medical education. Dr. Granieri became Chief of Geriatrics at the Bronx VA Hospital and Deputy Chair for Education at the Mount Sinai School of Medicine in New York. She became Chief of the new Division of Geriatric Medicine at Columbia in 2006, where she has been instrumental in developing the goals and vision of geriatrics within the school and the hospital system.
She has been a consultant to academic geriatrics programs nationally and internationally and teaches locally, nationally, and internationally. She has served on the Board of national geriatrics and academic societies and has been on numerous national councils and committees.
Dr. Granieri also holds leadership positions within the Association of American Medical Colleges and spearheads much of their geriatric initiative. She serves as a resource in geriatric medicine for several national lay and professional publications. Dr. Granieri continues to be recognized nationally for her contribution to geriatric medicine. She considers the two greatest honors of professional life to be caring for the frail and vulnerable older persons in our society and training and mentoring others to do the same. Dr. Granieri is dedicated and totally committed to the care of older adults, especially of the most vulnerable, to advocacy for aging issues, to advancing the scope of knowledge about older adults, and to teaching and mentoring future and practicing clinicians in all professions so that they become informed, thoughtful, and compassionate practitioners.

Stacy Helfstein, '98 SWK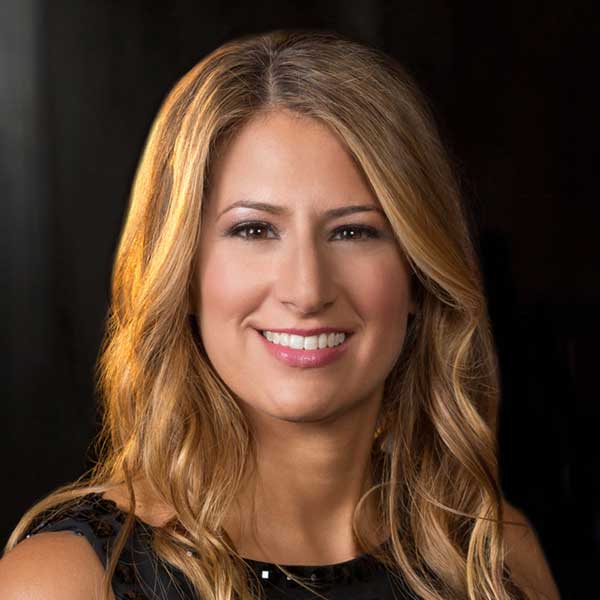 Stacy received a bachelor of social work from Syracuse University in 1998 and master of social work from Columbia University in 1999, with a concentration in Health and Mental Health. After graduating from Columbia, she worked at the Jewish Guild for the Blind's Continuing Day Treatment Center. Stacy is actively involved with the Abraham Joshua Heschel School, City of David in Israel, UJA Federation of New York.
Stacy is on the Board of Directors of NAMI-NYC (National Alliance on Mental Illness), is the Seeds of Hope Gala Chair and a Helpline Responder. Stacy became involved with NAMI-NYC because of her passion for breaking down the stigma around mental illness, and her desire to support those living with mental illness and their family members. This passion came out of her work as a social worker, and her personal mental health journey. Stacy is the Chair of the Board of T'shuvah Center, a Jewish recovery program and community for addicts. The Center integrates Jewish wisdom and ritual; psychotherapy; the 12 Steps; and spirituality to provide a path to recovery.
Stacy recently created the Sunflower Scholarship to be awarded each year to an undergraduate social work student.
Stacy resides in NYC with her husband Jason '97 and their children Noah and Talia.

Jason Kart, '03 SOE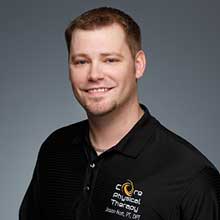 Owner and Physical Therapist – Core Physical Therapy
Dr. Jason Kart, PT, DPT, CMPT, CMTPT/DN, CAFS is the founder and owner of Core Physical Therapy in Chicago, Illinois. Dr. Kart received his B.S. in Health and Exercise Science at SU's School of Education in '03 and his Doctorate of Physical Therapy from Boston's MGH Institute of Health Professions in '08. After graduation, he began practice with Harvard's Sports Medicine Department with focus on the Track & Field, Cross Country, Swimming & Diving, Football, Crew and Squash teams.
Upon relocating to Illinois in 2008, Dr. Kart worked in various outpatient physical therapy clinics before establishing Core Physical Therapy in 2012 in Chicago's downtown area. Through organic growth, Core Physical Therapy has expanded from one to four locations in the past 10 years. In addition to leading Core Physical Therapy, Dr. Kart continues to practice clinically with a concentration in complex orthopedic cases, specializing in spinal, upper and lower extremity dysfunction. Dr. Kart has been the physical therapy provider of choice for many pro/semi-pro athletes, musicians and executives in the Chicagoland area.
Dr. Kart received his Certified Manual Physical Therapist designation through the North American Institute of Orthopedic Manual Therapy in 2015. In 2017, he became a Certified Myofascial Trigger Point Physical Therapist/Dry Needling through Myopain Seminars. He also has a Certification in Applied Functional Science through the Gary Gray Institute. Dr. Kart is currently pursuing his Certified Orthopedic Manual Therapy certification through the Institute of Manipulative Physiotherapy & Clinical Training.
When not in the clinic, Dr. Kart enjoys spending time with his wife and three children, running, reading books on the social sciences and cheering on the SU basketball team.
Jody Levison-Johnson, G'98 MSW, LCSW, PhD
President and CEO, Social Current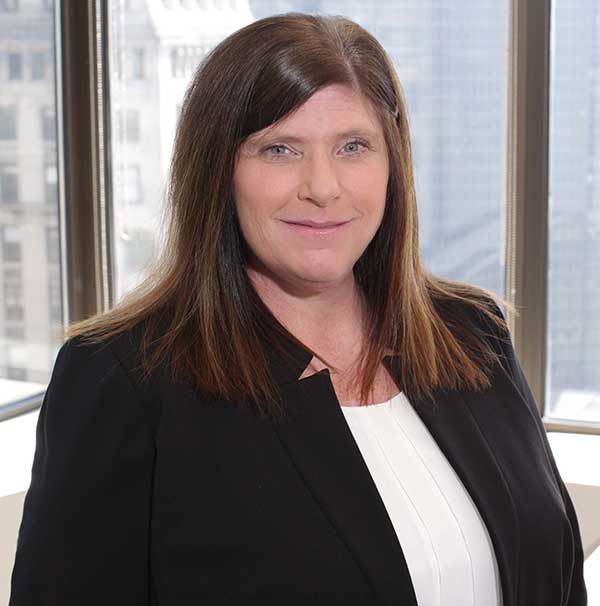 Jody Levison-Johnson is a licensed clinical social worker with nearly 30 years of experience in the field of human services. She currently serves as the President and CEO of Social Current, the organization resulting from the Alliance for Strong Families and Communities and the Council on Accreditation joining forces. Social Current brings together a unified, intrepid, just, and purposeful network of social sector organizations and partners to advocate for and implement equitable solutions across the human service ecosystem through collaboration, innovation, policy and practice excellence. Jody is a longstanding champion for systems change that results in the ability for individuals and communities to thrive. Over several decades, her career has crossed a variety of private and public sector settings including private providers and state and local governments. Jody's experience leading system reform efforts across the country have prompted her interest in the environmental contexts that surround leadership of deep change in social and public systems. Jody holds a master of social work degree from Syracuse University and a master of arts and doctorate of leadership and change from Antioch University.
Jody resides in Memphis, NY with her husband, Michael.
Lawrence C. Luckwaldt, '04 HSHP
Managing Partner
Lawrence Luckwaldt received his B.S. in 2004 and M.S. in 2010 from Syracuse University. His undergrad studies were in Hospitality Management and graduate studies were in Information Management. Lawrence is currently a managing partner of a Delaware company that is focused on opening and operating fitness centers on the west coast. His responsibilities include site procurement, project lead, development, and operations.
Lawrence started his career at the Dinosaur Bar-B-Que restaurant in Syracuse, working for his parents who are part owners. This experience took him from working almost every position in the restaurant to getting hands-on experience with a private equity deal in 2008. US Beverage Net is a company Lawrence has participated in developing as well. This company holds the patents on a hospitality and supply chain tool that measures the amount of draught beer flow in real-time over the Internet with a point of sale systems.
Lawrence currently splits his time between his home in Syracuse and home in Calabasas, CA with his wife Amanda and their daughter. Amanda Lawrence is also a 2014 graduate of the Syracuse University College of Law. In his free time, Lawrence enjoys using his pilot's license and watching any sport related to Syracuse.

Dr. LaTisha Marshall, '98 HD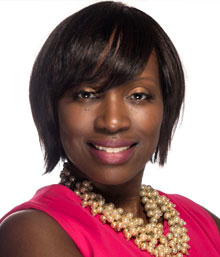 Health Scientist – Center for Disease Control and Prevention
LaTisha Marshall, DrPH, MPH is a Health Scientist at the Centers for Disease Control and Prevention in Atlanta, Georgia. Dr. Marshall is an accomplished public health professional with over 20 years of experience providing expertise in the areas of surveillance, evaluation, health care administration, and health equity. She has worked with various countries, as well as federal, state, and tribal programs to assist in their chronic disease prevention and control efforts. In addition, she has led multiple patient care studies within public and private health care settings that have contributed to new patient care initiatives. Dr. Marshall serves as an Adjunct Assistant Professor within the Department of Behavioral Sciences and Health Education at the Rollins School of Public Health at Emory University. She holds a BS in Nutrition Science from Syracuse University, an MPH from the State University of New York at Albany, and a DrPH from the University of Georgia.

Michael M. Rollins, '04 HSHP
President and Director, Rollins Jamaica
Vice-Chairman and Founding Partner, Valeo Groupe
Michael serves as a member of the managing committee of Valeo Partners and its head of capital markets for both the parent company and several of its affiliates. Michael is also the President of Rollins Jamaica, where he oversees the development of 4,500 acres of resort property together with other subsidiaries in the utility business and entertainment business.
Michael is a part of the ownership group of the Brimstone companies, which focuses on natural resources, mainly timber, natural gas, oil, and coal-based in the Southeastern United States. Michael started his career in capital markets at Bear Stearns in New York and Morgan Stanley and Credit Suisse, where he helped manage one of the largest private wealth advisory practices.
Michael received his bachelor of science from Syracuse University and attended the Widener School of Law.

Corey Schneider, '95 HD, Board Chair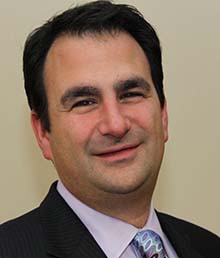 Founding Member -Sentinel Solutions
As a Founding Member at Sentinel Solutions, Corey focuses on helping his clients keep more of the money they work so hard to earn. He works with entrepreneurs and high net worth clients on designing and implementing comprehensive solutions for tax minimization, asset and business protection, employee benefits and integration, and wealth management. Corey is highly skilled in the technical aspects of estate planning that protects both business and personal wealth, largely due to his knowledge of tax management in proper wealth transfer planning.
A graduate of Syracuse University, Corey learned early in life the importance of protection planning from his own experience working in his family's business following his father's disability. These life events led him to choose a financial services career which he began after college to help others avoid the challenges his family had faced.
Shortly after joining a national financial services company, he learned about a program that applied scientific principles and methodology to financial planning and immediately began applying it to his own practice. Corey understood how this enabled him as a planner to make recommendations based on verification and validation instead of opinion, greatly increasing the value he could offer his clients.
Corey likes to say, "If your only tool is a hammer, everything becomes a nail. I offer my clients a complete toolbox to help them with every aspect of managing their assets and their entire financial lives."
Corey has earned his Certified Financial Planner(r) (CFP(r)) and Accredited Investment Fiduciary(r) (AIF(r)) designations, indicating his expertise and ability in these areas. Since 2007 he has qualified for Top of the Table status and is a Qualifying and Life Member of the industry's prestigious Million Dollar Round Table (MDRT), including 13 years achieving Court of the Table status. In 2015, he reached Honor Roll level having earned MDRT membership for 15 consecutive years, an accomplishment reached by only 25% of the members. Corey has earned Exceptional Level of In-Force Recognition from Massachusetts Mutual Life Insurance Company (MassMutual), a measure of his long-term success and dedication. He keeps current on industry events as a member of the National Association of Insurance and Financial Advisors (NAIFA), AALU, the Washington, DC representation arm of the insurance industry, and the Society of Financial Service Professionals.
Outside of work, Corey is an active alumnus as chair of the board at Falk College at Syracuse University. He resides in Scarsdale, New York with his wife Shari and their three children.

James Stone, '62 A&S, G'64 MSW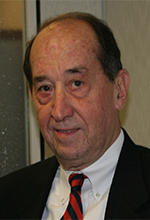 Jim Stone graduated from Syracuse University in 1962 and received an MSW in 1964. His early career was in the juvenile justice system, as Deputy Director of Detention Care (Onondaga County), and then with the NYS Division for Youth in residential facilities for the care and treatment of delinquent and emotionally disturbed adolescents in positions ranging from Director of community-based programs to Superintendent of the largest training school in the state. He moved into the mental health field as a Chief of Service in two NY State Office of Mental Health psychiatric centers, and Director of Community Services for two counties (Livingston, Monroe). He was New York State Commissioner of Mental Health from 1995 – 2003. He then entered the federal Senior Executive Service until he retired in 2009.
Jim has been a board member for over 20 years. He sponsors the annual "James Stone Legislative Policy Day Symposia," focused on enabling social work students to understand how politics affect practice and calls for advocacy to promote social goals and change.
Jim grew up in Syracuse and spent most of his life in Rochester, NY with his late wife, Joan (MS, '67), who was Dean of the College of Imaging Arts and Sciences at Rochester Institute of Technology. Jim resides in Albany, NY. He has three sons and eight grandchildren.

Scott Wolfson, '92 HD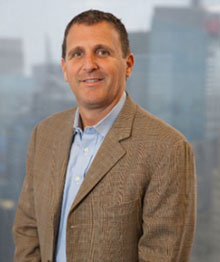 Director of Sales-EPlus
Scott Wolfson is a 1992 graduate of Syracuse University. He majored in Consumer Studies in the College of Human Development. Scott is currently the director of sales at ePlus Technologies where he has been #1 in sales for the past 3 years. His responsibilities include working and managing multiple global enterprise accounts, including Quest Diagnostics, NBA Properties, Cushman and Wakefield and Disney. Scott provides turnkey solutions for all of their technology needs. He develops innovative solutions for increasing reliability and improving productivity within his accounts. He also works with junior sales reps to help them understand and grow their business.
Scott currently resides in Livingston, New Jersey with his wife Randi, also a graduate of Syracuse University and their two children. His passions include Syracuse University football, Syracuse University basketball and anything orange! He enjoys giving back to SU and visiting any chance he gets.

Zoe Zachs, '15 FALK, MSW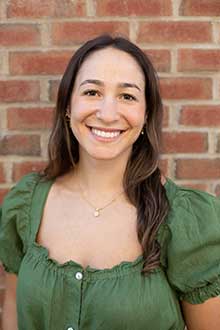 Therapist – Within Health
Associate Therapist – Morgan Somer Therapy
Zoë Zachs is a Licensed Clinical Social Worker in New York City. She has extensive experience specializing in the treatment of eating disorders and mental health issues in adolescents and adults. She provides individual, family, and group therapy in an outpatient setting and day treatment program. Zoë received her Bachelor of Social Work from Syracuse University and Masters in Social Work from Columbia University. She is on the board of Dignity Grows, a non-profit organization working to help alleviate the stigma of Period Poverty and hygiene inequity. Zoë is a member of the National Association for Social Work and International Association of Eating Disorders Professionals.