Consistently ranked one of the top international education providers in the U.S., Syracuse Study Abroad offers more than 100 programs in 60 countries that allow students to customize their abroad experience to their availability, academic requirements, and interests.
Students have opportunities to study for a semester at one of Syracuse's centers or partner programs for a semester abroad or participate in a short-term signature program for 1-6 weeks. If you're interested in studying abroad during your time at the Falk College, contact your advisor as early as possible to discuss how a semester or short-term trip can fit into your academic program.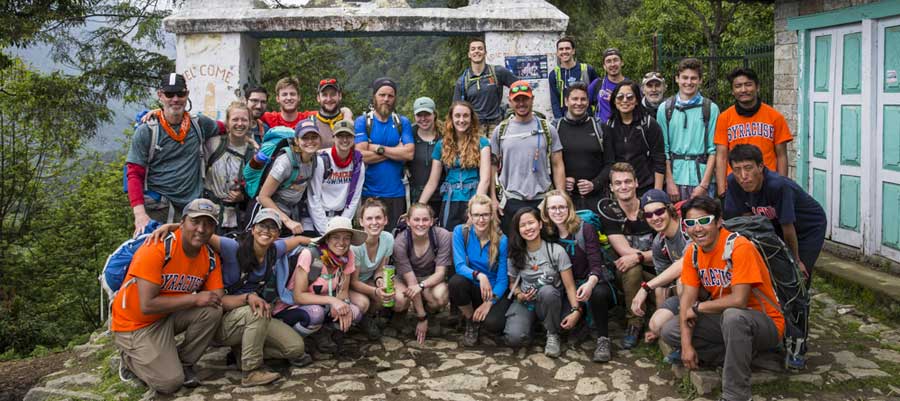 Mount Everest Base Camp: The Human Response to High Altitude
Nepal, May-June
EXE 500 (3 credits)
Taught by Professor Tom Brutsaert
Join a 3-week research and teaching expedition to the foot of the highest mountain on Earth, Mount Everest in Nepal! Learn how the human body responds to high altitude and participate in research projects, experience Himalayan culture, test yourself physically, and be treated to the most amazing views. This trip is not for everybody, but for the adventurous and motivated student, the personal rewards are as big as Everest itself!
Interested in learning more?