International Drug Policy Academy Offers a Unique Opportunity for  Students Interested in Addiction Studies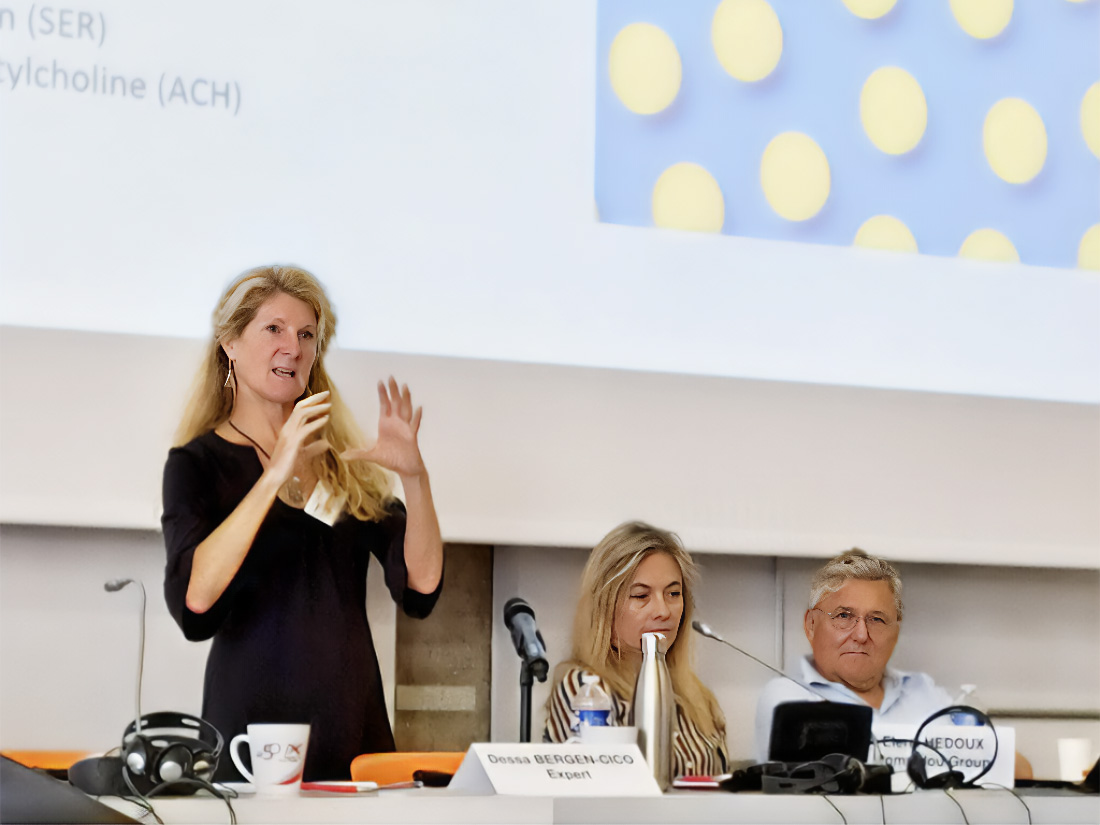 Needing one more class or an independent study to complete her master's degree in public health, Emily Graham turned to Department of Public Health Professor Dessa Bergen-Cico for advice and Bergen-Cico offered the opportunity of a lifetime–a four-day immersion program in Strasbourg, France, in early June to participate in the International Drug Policy Academy (IDPA).
Bergen-Cico has been working with the Council of Europe's Pompidou Group and International Cooperation Group on Drugs and Addictions since 2010, and she co-developed the IDPA with the Pompidou Group's leadership team in 2018. The IDPA, an intensive professional development program divided into three modules over a period of one year, is designed for professionals from all over the world who work as managers or senior team members in the areas of drug policies and addictions.
For Graham, the IDPA showed her the value of cross-collaboration and understanding that there is more than one solution to substance abuse issues.
"The biggest takeaway for me was asking for help," says Graham. "Sometimes when you get into executive positions, you feel like you need to figure it all out. But it's OK to reach out and say, 'Hey, what did you guys do and what were your results and how can we improve from that?'"
The IDPA is one of several unique opportunities for Syracuse University students to work with faculty and obtain global experience that exposes them to new ways of thinking about substance abuse and addictive behaviors. These opportunities are available to students who participate in the Addiction Studies program in Falk College that Bergen-Cico coordinates, and students like Graham who involved with addiction studies in other ways.
As an undergraduate student and Barnes Center at The Arch peer educator, Emily Graham was asked to oversee the Orange Recovery program for students who are in recovery from substance use disorder or sober curious. Soon after she received her bachelor's degree in public health in 2022, she became the assistant director for the Lerner Center for Public Health Promotion and Population Health in the Maxwell School of Citizenship and Public Affairs. The Lerner Center's mission is to improve population and community health through research, education, outreach, and health promotion programming focused on the social, spatial, and structural determinants of physical, mental, and behavioral health and health disparities.
A U.S. Navy veteran, Graham is particularly interested in health and wellness for military veterans, who have a high rate of substance use disorder. She says the IDPA gave her a global perspective on prevention that she couldn't get anywhere else.
"Being in the U.S., you can get single-minded about how we're handling it here," says Graham, who recently received the Maxwell Staff Rising Star award. "But you're seeing that drugs affect everybody, and we're all trying to find a common solution and work toward a common goal."
From Syracuse to Strasbourg
When he was the center director of Syracuse University Strasbourg, Raymond Bach created an internship program for Syracuse Abroad students through his collaborations with Pompidou Group Deputy Executive Secretary Thomas Kattau. The Pompidou Group consists of representatives from countries throughout the world who "provide knowledge, support and solutions for effective, evidence-based drug policies, which fully respect human rights," according to its website.
In 2010, Pompidou Group leaders expressed an interest in having U.S.-based experts in addiction and drug policy work with them on executive training programs for European-based drug policy administrators and Bach connected them to Bergen-Cico, who had emerged as an innovative expert on substance abuse and addiction. By 2011, Bergen-Cico started providing opportunities for students from the Addiction Studies program at Falk College to participate in the Pompidou Group's executive training programs and their first collaboration was held in Budapest, Hungary.
"Sasha Almasian Menkes '13 was a public health and addiction studies student who participated much in the same way that Emily did this year," Bergen-Cico says. "For the participants in 2011, the course was focused on emerging democracies in a lot of the former Soviet Union countries that were establishing independence and trying to find public health-based approaches to dealing with substance use and addiction."
Over the years, the executive training expanded into the IDPA, which has evolved into a three-module program to accommodate increasingly complex topics and the growing number of attendees from all over the world. This year, Module 1 was held at Syracuse University Florence, Italy, in March; Module 2 was held in Strasbourg in June; and Module 3 will be held in Valletta, Malta, in October.
"Drug policies have changed dramatically, certainly in the U.S and in the past 15 years globally," Bergen-Cico says. "For example, we went from heavy prison sentences for possession of cannabis to it being recreationally legal or decriminalized for anybody 21 and over in the majority of U.S. states and many countries are following a similar path. That just gives you an idea of the landscape and the people who are working in this area need a lot of training to be brought up to speed."
As the IDPA's Vice Chair, Bergen-Cico builds the curriculum and is the lead instructor. The courses are designed for professionals from governmental and non-governmental institutions that develop and/or implement drug policies and coordinate related programs and service delivery. The most recent Strasbourg IDPA featured participants from 21 different countries, including Ukraine, Palestine, Mexico, and India.
"One of the great things to see is that people who have top posts in their country recognize they don't know something, so they come to these trainings to keep up with it and be informed by their peers," Bergen-Cico says. "That to me is impressive."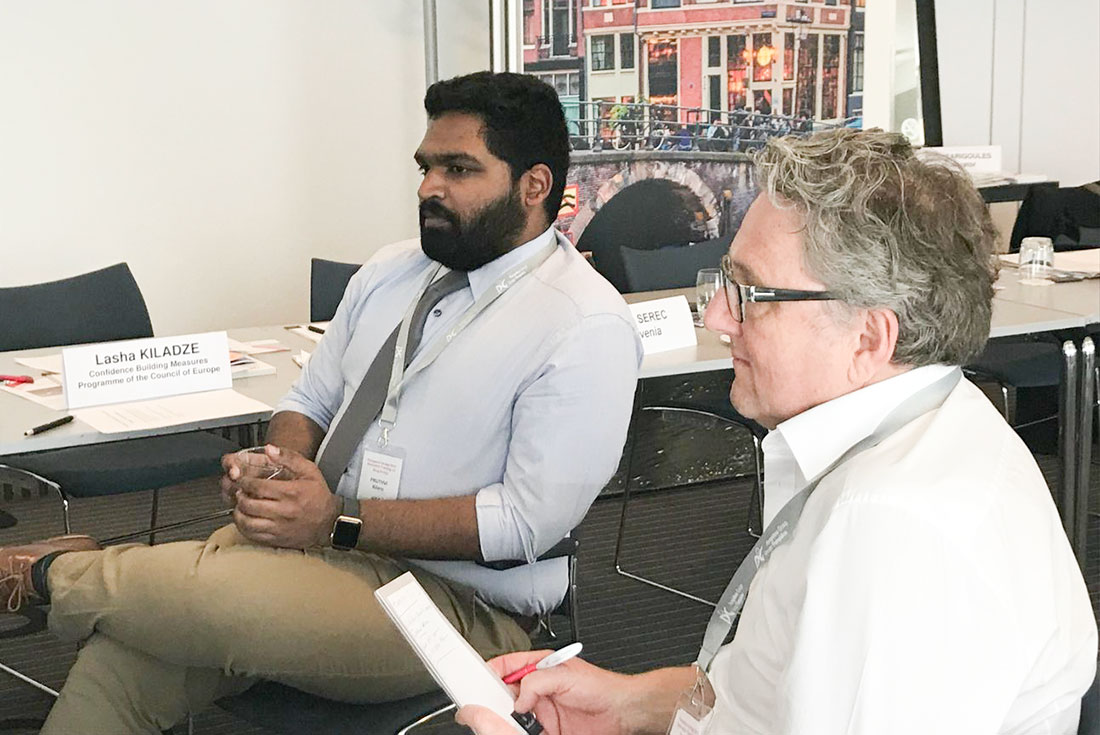 'Global Health Experience'
Bergen-Cico modeled the IDPA's curriculum after the addiction studies undergraduate and graduate programs that she coordinates at Falk. The topics are based on emerging issues around addiction, and the order of the modules is intentional with Module 1 focusing on neuroscience and the properties of drugs that help explain behaviors and challenges; Module 2 examining the principles of prevention; and Module 3 exploring how to integrate what was discussed in the first two modules into effective policy.
During her session in Strasbourg, Graham joined an integration assignment where five participants from various countries were asked to take what they had learned and devise a policy that satisfied all the countries. Graham says they couldn't find a solution because many of the key factors–culture, religion, government structure–were vastly different.
"I found a new appreciation for the World Health Organization and how it can come to any kind of a solution when you have all of these countries represented," Graham says. "I also have a newfound appreciation for global leaders who may appear slow-moving and out of date (with their policies).
"We were a group of five and we couldn't come up with an answer because there are so many contributing factors," Graham continues. "Some countries have over 100 religions and it's amazing they can get stuff done in their own country let alone coming up with something that's going to impact the entire globe."
In 2019, Pruthvi Kilaru was a first-year master's of public health student who, as a teaching assistant for Bergen-Cico, participated in her research on using mindfulness-based interventions for those with substance use disorders and trauma. As a result of their partnership–they had published several papers and co-authored a textbook chapter on the topic–Bergen-Cico invited Kilaru to attend the Pompidou Group's Executive Training in Drug Policy in Amsterdam, Netherlands, in 2019.
The training in Amsterdam focused on gender-based issues. Historically, data shows that 85 to 90 percent of people in treatment for substance abuse identify as male, and the percentage was similar for people who are arrested for drug possession. But since getting arrested is the primary way for people to get treatment, the question is how to find treatment programs that are designed for men and women and how to get women to participate in them.
"The best part of the experience was being able to see the work Dessa and I did get considered and put into action," says Kilaru, who earned his MPH in 2020 and is now a third-year medical student at Des Moines University in Iowa. "It also helped me get out of my comfort zone as I gave an impromptu presentation on the differences between gender roles, gender expression, gender identity, and sexual orientation, and how those were separate things but interrelated.
"Since then, I have always sought research opportunities where I could apply what I learned in order to improve the lives of others," Kilaru adds.
As Graham moves ahead in career, she says she'll always value the connections she made in Strasbourg and the "global health experience" that the IDPA provided.
"It doesn't get more global than that, being in a room with people from 22 different countries," says Graham. "It was invaluable to hear what they're doing for drug policy and their countries' attitudes and how the culture is different, how some countries are just now having a conversation about it, and where the U.S. falls into that. The need for cross-collaboration is so important because we can all help each other."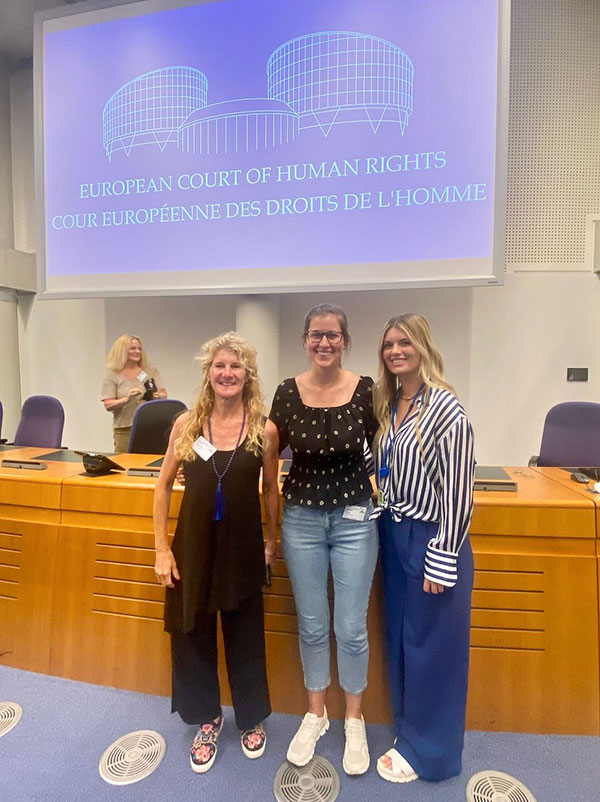 A Real-World Opportunity
With the opioid crisis in the U.S. and around the globe, addiction studies is a growing field and the IDPA is just one opportunity among several for Syracuse University undergraduate and graduate students to study these topics on campus and abroad. Bergen-Cico says there are established opportunities for students with the Council of Europe and Pompidou Group, and she's working with SU Abroad on creating new ones.
The courses and professional development trainings that Bergen-Cico has created through her connections with the Pompidou Group provide an experience like no other offered to students in the U.S.
"It is the only such opportunity that I'm aware of, and certainly through the Council of Europe, where you have access to constituents in Europe but also Mexico, Egypt, Palestine, Peru, Israel, and India," Bergen-Cico says. "It's an international opportunity to look at a subject that crosscuts around the globe and literally have the opportunity to interact and learn from the experts and officials making those decisions."
Graham, who earned her MPH at the end of June, recommends that other public health students pursue their master's degree and take advantage of traveling abroad if they can.
"Something that I've really enjoyed about my master's at Falk is that I'm able to apply what I've learned in my undergrad to real-world situations and critically think and become a leader," Graham says. "Any opportunity you have, just take it. The classroom is great, but these real-world experiences allow your learning to go that much further."
Kilaru agrees, recommending that students "just take the leap and do it."
"Your experience will be very different from mine, but as long as you go into it with an open mind and are willing to take yourself outside your comfort zone you will learn a lot and make some really good friends," Kilaru says. "Also, do not go into it thinking you are the lowest person on the totem pole! Everyone is on equal footing when you get there, and your opinion is just as valuable as theirs."
With the current substance abuse crisis, Bergen-Cico says there is a high demand for students with a background in addiction studies from a variety of employers: state agencies, county health departments, non-profit and non-government organizations, advocacy groups, and the list goes on.
"And even if the substance abuse component is not your primary focus, it always has a tangential connection to it so having any type of out-of-the-classroom experience is vital and important," Bergen-Cico says. "It's an exciting, wide-open field and I get requests from all over the place with job opportunities for drug abuse prevention and control."
If you're interested in learning more about the addiction studies program at Falk College, visit the Addiction Studies webpage or contact Bergen-Cico at dkbergen@syr.edu.