The Sport Management Advisory Board
The Sport Management (SPM) Advisory Board is comprised of a "Who's Who in Sports." This esteemed group of sport industry professionals and practitioners provides an inner circle of advisors and supporters for the Department of Sport Management. The board provides input and guidance for short- and long-term goals, student internships, employment opportunities, curriculum development and classroom instruction. It champions the program to prospective supporters, students, business colleagues, and the community.

Mission
"To be the preeminent student-centered experiential learning, scholarship and teaching institution, by forming a unique partnership among students, faculty, high-profile industry leaders and staff, all collaborating to maximize academic, professional and personal growth."

Chair Members
Brandon Steiner, Board Chairman, Founder and Chairman of Steiner Sports Marketing
David B. Falk, Chair Emeritus, Founder of Falk Associates Management Enterprises (FAME)
Board Members
Member Biographies
Brandon Steiner, Board Chairman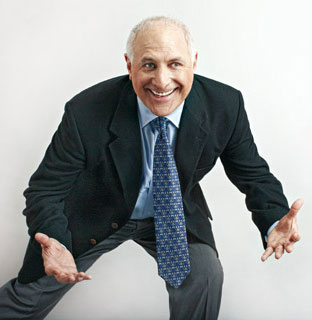 Founder and Chairman
Steiner Sports Marketing
Brandon Steiner is the founder and chairman of Steiner Sports Marketing, the largest company of its kind in America. Its inventory of collectibles includes more than 10,000 items. He's considered a sports marketing guru who is a regular on ESPN Radio 1050 on Sunday mornings, along with his co-hosting duties on Yankees-Steiner: Memories of the Game, which is featured on the YES Network.
Steiner is an expert commentator on all issues involving sports and is regularly featured on national news networks including CNBC, CNN, MSNBC, ESPN and in newspapers such as the New York Times and the Wall Street Journal.
He works closely with corporations to align them with athletes to promote their products. He maintains relationships with hundreds of current and former professional athletes. One of his newest concepts is Last Licks Ice Cream Stores which features its own unique brand of ice cream along with public appearances from select athletes. He calls Last Licks "The Sports Bar for Kids," a place for Little League teams to come after the game, watch sports, eat ice cream and just be kids. The only catch is that you might bump into any star from Magic Johnson to Mia Hamm.

David B. Falk, Chair Emeritus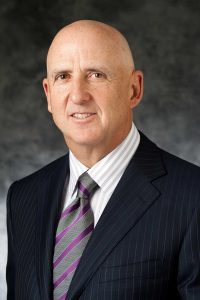 Founder
Falk Associates Management Enterprises (FAME)
David Falk, the founder of FAME, has long been recognized as one of the sports industry's leading figures and most talented innovators. During a 40 year career, he has represented the top players in NBA history and has negotiated record-breaking contracts for his clients, both on and off the court. His vision and ability to read the changing landscape helped to shape the evolution of the business of sports over the past 30 years.
He began his career representing professional athletes with ProServ in 1974, rising to Vice Chairman of the company. He left ProServ in 1992 and established Falk Associates Management Enterprises (FAME) to provide specialized and personal representation services to the company's elite clientele of NBA superstars. During his career, Falk has represented more NBA first-round draft selections, lottery picks, Rookies-of-the-Year, and All-Stars than anyone else in the athlete management business.
Falk negotiated the highest contracts in NBA league history for Patrick Ewing (New York Knicks) in 1985 and Danny Ferry (Cleveland Cavaliers) in 1990. He negotiated professional sports' first $100 million contract in 1996 for Alonzo Mourning as part of an unprecedented free agency period in which FAME changed the entire salary structure of the NBA, negotiating over $400 million in contracts for its free agent clients in a six-day period. He negotiated Michael Jordan's one-year $30 million contract in 1996, the highest salary in NBA history for the next 16 years!

Ronald C. Bernard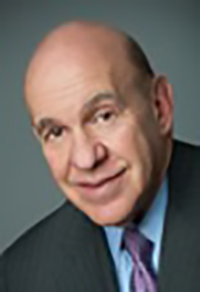 Senior Advisor, Alvarez & Marsal
President, LWB Consulting
Ronald Bernard has over 35 years experience in the entertainment, sports, and media industries in both senior operating and financial capacities. He is currently a Managing Director at Alvarez & Marsal specializing in the media/sports industries. In addition, since January 2003, he has been President of LWB Consulting, where he has worked with a number of private equity investors in identifying and acquiring media properties. LWB Consulting is a media/sports consulting advisory to private equity firms looking to make investments in the sports/entertainment industry.
Bernard previously acted as CEO of Sekani, Inc., a digital media licensing and digital asset management company that he and a number of venture capital firms sold to Corbis, Inc., in 2002.
Bernard was also President of NFL Enterprises, the media business division of the National Football League from 1993-2000. He was responsible for NFL Sunday Ticket, NFL Films, NFL International, and new media ventures. Prior to that, he held a number of senior-level positions at Viacom, Inc., including serving as corporate treasurer, chief financial officer of Showtime Networks Entertainment, and president of Viacom Networks Enterprises.
Bernard is currently on the Board of Directors of Premier Exhibitions, and formerly served on the Board of Atari, Inc. He is a New York CPA, with an MBA from Columbia University Graduate School of Business.

Russ Brandon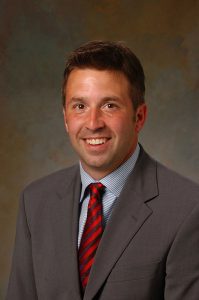 President
Buffalo Bills, Buffalo Sabres, Rochester Americans, Pegula Sports and Entertainment
Russ Brandon serves as president of the NFL's Buffalo Bills, the NHL's Buffalo Sabres, the AHL's Rochester Americans and Pagula Sports and Entertainment. He has been with the Bills since 1997, taking over as president in 2013. Brandon was named Sabres' president in July 2015.
Bills founding father Ralph Wilson, Jr. bestowed the title of President and Chief Executive Officer upon Russ Brandon on New Year's Day 2013. Little did anyone know that in a little over a year, the staff at One Bills Drive would rely heavily on Brandon's leadership skills to navigate the organization through the transitional period following the late owner's passing on March 25, 2014.
Wilson commented at the time of Brandon's promotion, "Russ has done a tremendous job in his 16 years with our organization and is very highly respected throughout the National Football League. He has proven to be extremely successful with each new level of responsibility he has been given and has earned this opportunity. I have granted him full autonomy to run the organization as he feels is best."
Brandon wasted little time in the days following his increased responsibilities in dealing with critical issues. Six days into the job he played a vital role in selecting former SU coach Doug Marrone as the Bills' 16th head coach and by mid-May Brandon had named a new General Manager in Doug Whaley.

Nick Carparelli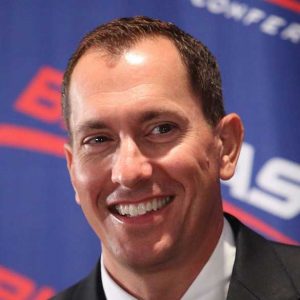 Senior Director, College Sports
Under Armour
Nick Carparelli joined Under Armour in 2014 as senior director of college sports. Leading the brand's collegiate sports marketing efforts, Carparelli manages outfitting partnerships with schools and universities including Notre Dame, Auburn, St. John's, Navy and South Carolina. Working closely with athletes, teams and leagues, Carparelli is responsible for growing the brand, creating demand and driving sales. He creates strategic marketing plans, and leads a cross-functional team which includes product categories, public relations, media, digital/social media, retail marketing, events, creative and all distribution channel partners. As senior director, Carparelli works to protect the established foundation, develop business opportunities and amplify the Brand voice around the world.

Howard Dolgon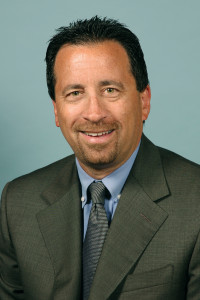 President, CEO
Syracuse Crunch
A founding member of Alan Taylor Communications, Inc., the leading independent sports public relations agency in the country, Howard Dolgon has spent more than 25 years in the public relations/marketing field.
A graduate of Brooklyn (N.Y.) College, Dolgon has created and implemented numerous award-winning programs for a variety of corporations including MasterCard International, General Mills and Diageo. He has handled promotions throughout the United States, Europe, and South America for World Cup Soccer and the Olympic Games. Both he and Alan Taylor were named by the New York Daily News as two of the top 40 influential sport figures in New York.

Kelly Williams Downing
Vice President
state6
Kelly Williams Downing is a sports marketing veteran with more than 18 years experience working with sports teams, international sporting events, agencies, and consumer brands. In September 2015, Downing joined Boston-based start-up state6, a sports and consumer marketing agency, bringing marketing, digital, and social media strategy to life for the agency and its clients.
Downing began her career in sports marketing upon graduating from Syracuse University, where she earned her Bachelor of Science in Broadcast Journalism (1998) and Master of Science in Public Relations (1999) from the S.I. Newhouse School of Public Communications. She began her career in marketing with the New England Patriots and New England Revolution, both owned by Robert Kraft. She quickly excelled and expanded her duties to include managing broadcasting, events, production, and entertainment. From 1999-2002, Downing served on a committee focused on marketing, sales, and PR for the Kraft family's privately financed stadium, creating the blueprint that led to the stadium being sold out of all ticket, premium seating and sponsorship inventory on opening day. Downing also assisted in the marketing and promotion of MLS Cup 2002, which earned Major League Soccer a history making 62,000 fans for the league's championship match held at the then CMGI Field (later renamed Gillette Stadium).

Michael Duda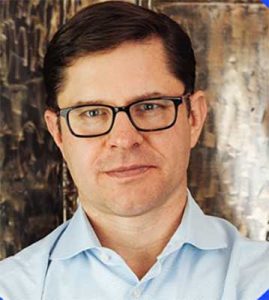 Co-Founder/Managing Partner
Bullish Inc.
Michael Duda is the co-founder and managing partner of Bullish Inc., a marketing ​and consumer investment-driven investment company. Duda has spent 25 years in the world of Madison Avenue, including 13 at Deutsch Inc. as partner and chief corporate strategy officer.
​Bullish develops marketing strategies for established firms such as Anheuser-Busch InBev, PepsiCo, GNC, GoDaddy and Under Armour and advises its investments, which include Casper, Harry's, Peloton, Birchbox and Warby Parker.
Duda is a graduate of St. John Fisher College and is on the Board of Directors of the 119-year old Advertising Club of New York City and Spark Motion. When not spending time with his wife and three sons in Connecticut, he can be found arguing with referees at a sporting event.

Patti Kleinman-Fallick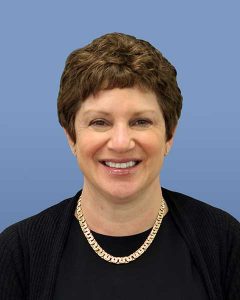 Senior Director, Broadcast Operations
United States Tennis Association
In August 2016, Fallick was named Senior Director of Broadcast Operations at the United States Tennis Association (USTA), where she oversees the USTA's broadcast department and works closely with US Open broadcast partner ESPN and the International Broadcast rightsholders.
Prior to the USTA, Fallick was a member of the original team of employees to be part of MLB Network's record-setting launch on January 1, 2009 in 50 million homes throughout the country. In her role since then, Fallick oversaw the daily integration of MLB Network programming, promotions and commercial content while managing the operational policies and procedures for MLB Network's and NHL Network's game, live event, breaking news and special events programming.
Fallick has received seven Sports Emmy Awards for Outstanding Technical Team and Outstanding Daily Studio Show for "MLB Tonight."
Prior to joining MLB Network, Fallick spent 15 years at the National Hockey League, first working in the league's Broadcasting Operations department, followed by executive roles with NHL Images and NHL Productions before serving as the NHL's group vice president of Media Operations and Planning, where she lead technical and operational executions for the launch of the NHL Network in 2007.
Fallick began her career as a page at NBC, where she went on to spend 10 years working in productions and operations at NBC Sports.
She graduated from Syracuse University in 1978 with a bachelor of science degree in television & radio from the Newhouse School of Public Communications and a bachelor of arts degree in American history.
Fallick lives in Lake Success, New York, with her husband David, a 1979 Syracuse alumnus, and has three children, Perry (Syracuse '07), Ashley and Scott.
Jina (Song) Freiberg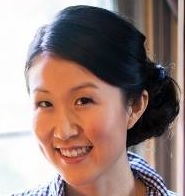 Grants Administrator and Data Analyst
City of Falls Church, VA
Jina (Song) Freiberg, a 2009 SU sport management graduate, joined the Sport Management Advisory Board in 2015. Freiberg works as the grants administrator and data analyst for the City of Falls Church, Virginia. She is responsible for administering state and federal grants for capital improvements, primarily transportation and storm water infrastructure projects.
Prior to joining the City of Falls Church in 2014, Freiberg worked as an assistant program officer and grants administrator for the Leon Levy Foundation in New York City, where she developed and implemented systems and procedures to execute the foundation's programmatic and grants work. She also worked in fundraising for the 92nd Street Y in New York City and Girls Incorporated.
As an undergraduate at SU, Freiberg held community relations internships with the Brooklyn Cyclones, National Football League, and the National Baseball Hall of Fame and Museum. She also earned a minor in social welfare.
A resident of Northern Virginia, Freiberg volunteers at her local church and serves in a mentoring program run by Northern Virginia Family Services.

Shawn Garrity
Chief Executive Officer
Circle TPR
Shawn Garrity has never been far from sports. A graduate of Syracuse University with a degree in Communications, Garrity was a scholarship athlete who excelled as an offensive lineman and received the Maxwell Award for Outstanding Student Athlete Citizen in 1986. After departing Syracuse, he took to a different field – the marketing, branding and promotions business – where his leadership has had enduring success for more than two decades.
In 2013, he founded Circle TPR, a national entertainment production company in Las Vegas, Nevada, where he currently serves as the chief executive officer. His career has included the founding of a Las Vegas-based company called Performance Plus. After Performance Plus was sold to Heritage Communications, Garrity served as a division president for their western offices for eight years. Garrity left Heritage to become a partner at Lincoln Studios, which saw success leading the formation of the third largest marketing and communications agency MC2.
Garrity has served as a board member on several non-profits over the years and currently serves as an advisory board member for the Department of Sport Management in the David B. Falk College of Sport and Human Dynamics at Syracuse University.

Mark Geddis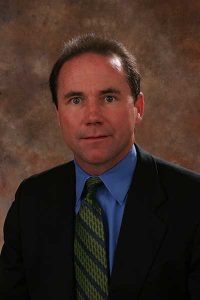 President & CEO
Geddis Holdings, Inc.
Prior to launching Geddis Holdings, Inc., Geddis founded Collegiate Images, LLC, in July 2002, which was later acquired by IMG Worldwide and XOS Technologies, Inc. Collegiate Images serves as the centralized licensing and rights clearance agency that manages the distribution of copyrighted intellectual property content, focusing exclusively on college sports. CI partners with copyright holders to define, claim, protect and manage their intellectual property, allowing each copyright holder to control and monetize those rights in the ever-changing digital landscape. Partners include premier athletic programs, collegiate conferences, bowl games, national and regional sports networks and a multitude of other rights' holders.
Prior to Collegiate Images, Geddis co-founded Convizion, Inc., a digital content management company, in 2000. He served as chief marketing and business development director for several H. Wayne Huizenga Holdings companies between 1999-2000.
For more than seven years (1992-99), Geddis served in numerous roles with the Florida Marlins Baseball Club. He was the head of communications during the team's first World Championship in 1997, overseeing the club's marketing communications, broadcast operations and the coordination of broadcast matters with Major League Baseball. In addition to promotions, he worked with community relations, non-baseball related activities, technology and special projects.

Pamela Hollander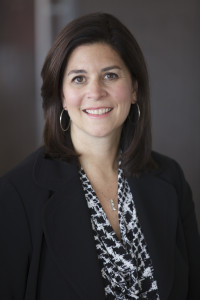 Vice President, Integrated Marketing Communications
Allstate
As Vice President, Integrated Marketing Communications at Allstate, Hollander leads the corporation's Sponsorship Marketing, Promotions, Consumer Public Relations and Social Media. She also leads the development and execution of integrated marketing plans that build Allstate brand consideration and purchase intent for Allstate's Business-to-Business lines (Allstate Benefits, Allstate Business insurance, Allstate Dealer Services, Allstate Roadside Services and Encompass), as well as Allstate Motorcycle and Power Sports lines.
Allstate's strategic sponsorship marketing opportunities include Soccer (MLS, USMNT and MNT), the Allstate Sugar Bowl and College Football Playoff partnership, deals with 80 colleges/universities through the Allstate "Good Hands®" Field Goal Net program, as well as the NCAA Corporate Partner relationship. In her role, Hollander is responsible for all strategic planning, activation and advertising.
She's most known for creating programs that allow consumers to engage with brands in unique ways. She is on the board of the Chicago National Sports Marketing Network and has been involved with Menttium as a mentor since 2003. She sits on the Sport Management Advisory Board at Syracuse University's David B. Falk College of Sport and Human Dynamics.
She joined Allstate in July 2000 and has been in the marketing communications and public relations industry for 25 years.

Cliff Kaplan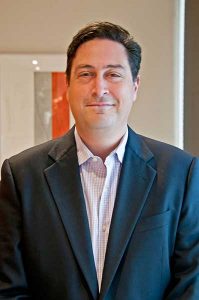 Chairman
Equity Sports Partners
Cliff Kaplan is chairman of Equity Sports Partners (ESP), a boutique sports marketing and media company, based in New York City, and launched in 2013. Previous to founding ESP, Kaplan served for many years as president and CEO of Van Wagner Sports and Entertainment, a leading sports marketing company and a division of Van Wagner Communications. Kaplan has been an industry leader for more than 25 years, holding senior-level management positions across leagues, networks, and sports marketing companies. For the better part of the past 20 years, he has helped launch, grow, and sell several sports marketing businesses and developed a reputation for successfully launching/building/expanding business by driving revenues and creating increased asset value.
In launching ESP, Kaplan's focus is to evolve the traditional business model employed by sports marketing agencies which focuses largely on representation. Clients and business partners of ESP include WWE Network, IMG Media, Tough Mudder, Anthem Media, the World Series of Fighting and several international sports media organizations.

David Kleinhandler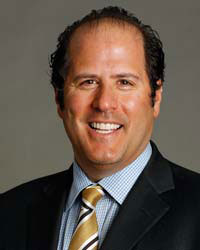 President and Founder
New Venture Financial Wellness
David Kleinhandler is president and founder of New Venture Financial Wellness  and has been an entrepreneur for over 29 years. He is also the founder and CEO of Blackridge Capital, which was founded as a solution to help people think through complex tax and wealth transfer strategies.
Kleinhandler's other projects include Dynasty Financial Partners and Foundations, including a partnership with Carmelo Anthony, titled Courts for Kids, The Martin Luther King Foundation and David Kleinhandler's Life Skills, a financial literacy initiative for Syracuse University students. He is also one of the owners of the Happoel Jerusalem basketball club with Amare Stoudamire and others. Kleinhandler currently sits on the board of UJA of New York.

Christopher J. Lencheski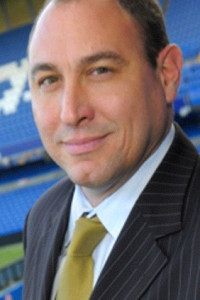 Vice Chairman/Chief Executive Officer
IRG Sports + Entertainment (IRGSE)
Christopher Lencheski has worked in the global sports and entertainment landscape for more than 20 years. He has authored industry-setting standards and practice guidelines followed by major entities from network and cable television groups to Fortune 500 companies. His work has included collaborations with the Americas' Cup, the Olympics, Formula One and World Cup projects as well as a host of international and national properties from every major league to governing bodies. He is recognized as an authority in identifying and leveraging commercial rights sponsorship, partnership strategies and alliance opportunities to drive increases in sales, digital and television carriage distribution and CPG market visibility.
In 2016, he was appointed Vice Chairman of the Board of Managers and Chief Executive Officer for IRG Sports + Entertainment (IRGSE). The sports industry veteran is responsible for strategic and portfolio operations of the IRGSE family of companies, including the International Hot Rod Association (IHRA) sanctioning body and the International Drag Bike League (IDBL) sanctioning body, as well as IRGSE properties Palm Beach International Raceway (PBIR), Memphis International Raceway (MIR), Maryland International Raceway (MDIR), and Cordova International Raceway (CIR).

David Levy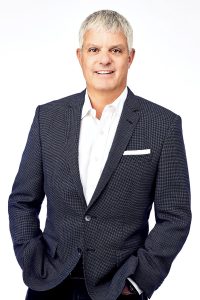 President
Turner Broadcasting System, Inc
David Levy is president of Turner Broadcasting System, Inc. (TBS, Inc.), a position he was elevated to in the summer of 2013. He oversees Turner's domestic entertainment, kids and young adults networks and business portfolios as well as leads the company's advertising sales, affiliate sales and sports units.
He oversees all creative and business activity of the Turner signature entertainment networks TBS, TNT, Turner Classic Movies, truTV, Cartoon Network, Boomerang and Adult Swim, and its digital brand extensions, as well as Turner Sports. Additionally, Levy is responsible for overseeing domestic revenue for Turner's portfolio of networks including TNT, TBS, CNN, HLN, TCM, Cartoon Network, Adult Swim, Boomerang, truTV and CNN Airport Network.

Sandy Montag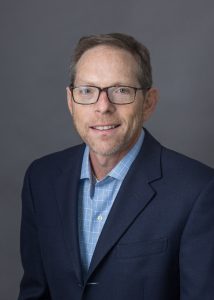 President & CEO
The Montag Group
Sandy Montag, a 30-year industry veteran, is president and CEO of The Montag Group, a talent management, consulting, content development, and media strategy company focused in the world of sports, entertainment, and lifestyle.
Montag represents a variety of clients in various fields including broadcasting, coaching, culinary, and team sports.  Included among them are John Madden, Bob Costas, Mary Carillo, James Brown, Jim Nantz, Erin Andrews, Mike Tirico, Ming Tsai, Jay Bilas, Scott Van Pelt, Jeremy Schaap, and Tom Coughlin.
Montag spent 30 years at IMG, joining the company in 1985. He started as an assistant to John Madden, traveling the country with Madden by train and on the first "Madden Cruiser." He went on to run IMG's Clients Operations for 10 years.
Montag developed and launched Ari Fleischer Sports Communications with Ari Fleischer, former press secretary to President George W. Bush after Fleischer left with White House in 2003.
Montag is active in several charities, serving on the advisory boards for Madden Charities, Tom Coughlin's "Jay Fund Foundation," Team LeGrand, and the Alan T. Brown Foundation. He serves on advisory boards for the University of Michigan, New York University and the Barclay's Center in Brooklyn.
The Montag Group is based in White Plains and New York City.
Laurie Orlando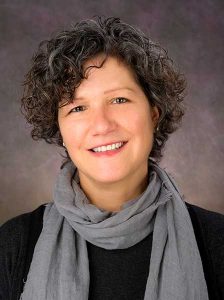 Senior Vice President, Talent Strategy
CBS News
Laurie Orlando joined CBS News as senior vice president for talent strategy in January 2016. In this newly created position, Orlando oversees recruiting and development of and long term planning for on-air talent for all CBS News shows, including "CBS This Morning," "CBS Evening News," "48 Hours," "CBS Sunday Morning," "Face the Nation" and "60 Minutes". She works closely with the digital and interactive groups who produce CBSN, the company's 24-hour news service, as well as with the owned and operated affiliates throughout the country.
Prior to joining CBS News, Orlando was senior vice president for talent development and planning at ESPN since 2008. She was responsible for ESPN's Talent Office and relationships with the on-air personalities who represent the ESPN brand across all multimedia platforms. It was the second ESPN stint for Orlando, who worked for ESPN Classic as a coordinating producer in 1999. In her earlier role, she oversaw the development, supervision and execution of all original, documentary and long-form programming.

Jeffrey Rubin
Founder and CEO, Sidearm Sports
Associate Professor of Practice, Syracuse University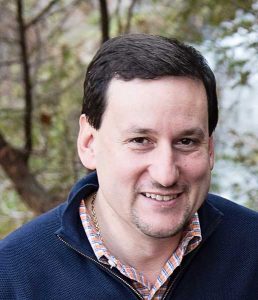 Jeffrey Rubin is the founder and CEO of Sidearm Sports, a company he founded in 2001. In addition, he works as an Associate Professor of Practice at Syracuse University's iSchool. He's passionate about sports, technology and educating and mentoring our future leaders.
Sidearm's staff is comprised of nearly eighty designers, developers, project managers, and customer support members, many of whom worked in college athletics before coming to Sidearm, where they strive to use the latest advancements in web-based technology.
Sidearm Sports works with over 900 college athletic programs across the United States and Canada, including Syracuse, Alabama, Wisconsin, UCLA, Texas, Illinois, and more. Sidearm develops websites, however, R&D efforts focus on Statistics, Social Media, Video Delivery, and Mobile consumption.
In July 2014, Learfield acquired Sidearm Sports. Learfield is the Mulitmedia Rights Holder (MMRA) for over 100 of the top collegiate athletic programs in the U.S.  Since the acquisition, Rubin remains CEO of Sidearm Sports and all employees remain in Syracuse.
Rubin currently teaches over 200 students a semester in the SU class IST 195, which gives students a general overview of the information age and many different career paths students may pursue. He also teaches a course within the Global Enterprise Technology curriculum and helps shape the web design curriculum at the iSchool, where he has taught numerous courses over the years.
Rubin serves on Syracuse University Athletics Director John Wildhack's external affairs committee, is active with the Jim & Juli Boeheim foundation, and has served on other boards in Central New York.  He has been married to his wife, Jennifer, for 12 years, and has two sons.
Ben C. Sutton Jr.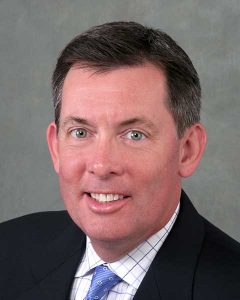 Founder and Chairman
Teall Investments
Ben C. Sutton Jr. is founder and chairman of Teall Investments, a private equity company with a portfolio of businesses including Fluent (national next-gen marketing agency), Tailgate Guys (national market-leading hospitality company), Sunshine Energy Beverage, Team Retail Solutions (sports/entertainment merchandising company), Winston-Salem DASH Minor League Baseball team, and the Alpha Omega winery, as well as ventures in farming, technology and real estate.
Sutton, a graduate of Wake Forest University and Wake Forest law school, was previously chairman/president of IMG College, which he founded as ISP Sports in 1992 and which essentially "invented" the college media business as known today. IMG is the largest college sports sponsorship and media company in America, and the top sports sales organization in America (Sports Business Journal).  In addition to founding and building the core businesses of IMG College into national market-leading companies, he was largely responsible for the overall growth of IMG Worldwide, engineering the sale of the company in 2014 for $2.4 billion. IMG is the national market leader in media, licensing, ticketing and stadium seating, working with over 225 universities and conferences, the NCAA and the College Football Playoffs.
In addition to being named one of the most powerful sports executives in America, Sutton has received numerous awards, including the North Carolina Order of the Long Leaf Pine, Wake Forest Distinguished Alumni Award and induction into the North Carolina Sports, National Football Foundation and NACMA Halls of Fame. He is a trustee at Wake Forest, as well as for the USOC, Ronald Reagan Presidential, and National Football and Naismith Basketball foundations. The Sutton Family Foundation has invested more than $40 million in philanthropic causes.[/su_expand]
Kathrine Switzer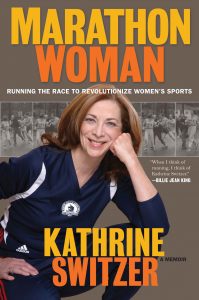 President
Marathon Woman & AtAlanta Sports Promotions, Inc.
Kathrine Switzer is one of running's most iconic figures: her gender-barrier breaking run in the 1967 Boston Marathon launched the women's running revolution and she recently ran this marathon again 50 years later.  The SU grad is an Emmy-award winning TV commentator, author, speaker and founder of "261 Fearless," a global non-profit to empower women through running.
Switzer was inducted into the U.S.A. National Women's Hall of Fame. Her work in the sport has become a force for positive global social change, and because of her, millions of women are now empowered by the act of running.
Her work began accidentally in 1967 when she was the first woman to enter the Boston Marathon when it was considered a men's-only race. Her entry revolutionized the sports world when she was physically attacked by the race director for wearing official numbers in the race. The photo of this incident flashed around the globe and became one of Time-Life's "100 Photos that Changed the World." Switzer finished that race but was radicalized by the incident. She campaigned to make women official in the Boston Marathon in 1972 and later that year was one of the creators of the first women's road race.
Switzer went on run more than 40 marathons, and won the New York City Marathon in 1974. She ran her personal best in 1975, finishing second in Boston (2:51:33). She then put her energies into creating the Avon International Running Circuit of women's-only races in 27 countries with more than 1 million participating from 1978 to today. It was this series of events, which showed global participation and performances, that largely convinced the IOC to include a women's marathon in the 1984 Olympic Games.

Mike Tirico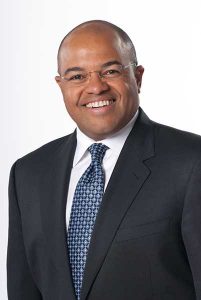 Play-By-Play Commentator, Studio & Radio Host
NBC Sports
Mike Tirico joined NBC Sports in July 2016 after a storied career at ESPN. He will serve as the primetime host of NBC's Olympics coverage. He also is the play-by-play announcer for "Thursday Night Football", and hosts NBC's "Football Night in America," Triple Crown horse racing and golf coverage on NBC and Golf Channel.
Tirico spent 25 years handling a variety of assignments for ESPN, ESPN Radio and ABC Sports, establishing himself as one of the most recognizable faces and steady voices across multimedia platforms and in the industry at large. In 2006, he assumed one of the top positions in sports television as ESPN's "Monday Night Football" play-by-play commentator. Tirico's other major roles included NBA, college basketball and golf play-by-play/host and studio host for major events.
John Wildhack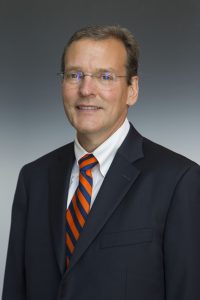 Director of Athletics, Syracuse University; and Former Executive Vice President, Programming & Production, ESPN
John Wildhack was named Director of Athletics for his alma mater, Syracuse University, in July 2016.
Previously he worked at ESPN for 36 years, his last role as executive vice president, programming and production, since January 2014, where he oversaw all ESPN production efforts, as well as programming acquisitions, rights holder relationship management and scheduling.
Wildhack holds the distinction of producing ESPN's first live NFL game, Chicago at Miami (August 1987), and its first live regular-season college football game, Brigham Young vs. Pittsburgh (September 1984).
Michael Wohl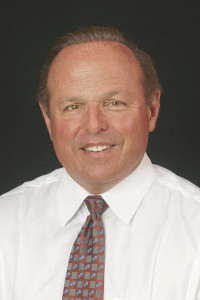 President
Pinnacle Housing Group
Michael Wohl's activities as president of Pinnacle Housing Group are enhanced by his familiarity with real estate and law. Wohl had been active in real estate development and management while continuing to practice law until 1990 when he formed MAHB Companies, a full service real estate firm. Prior to the formation of MAHB, Wohl was managing partner for the Miami office of Herzfeld and Rubin, a multi-state law firm comprised of more than 200 lawyers operating in six cities, including Miami.
Wohl has extensive experience in negotiating, documenting and closing acquisitions and sales of residential, industrial and commercial office space. He and his family have participated in the development, construction and management of over 2,000 residential units in the New York metropolitan area and in Miami, where he has lived since 1975. He is well versed in project financing and leasing; he has owned and managed over 1 million square feet of commercial property and 700 apartment units in Florida. Wohl is a licensed real estate broker and mortgage broker.
Today, Wohl focuses on Pinnacle Housing Group and the development of quality, affordable housing in South Florida. He heads Pinnacle's acquisition and disposition efforts throughout the state and was recently named the chairman of the Urban Land Institutes Terwillinger Center for Workforce Housing, a leading agency working to solve the housing problems in Dade, Broward and Palm Beach counties. He earned both his Bachelor of Arts and Juris doctorate degrees from Syracuse University.

Tyler Young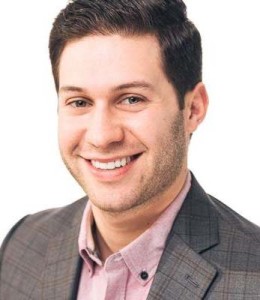 Director, People Operations
Appboy
Tyler Young, a 2010 SPM graduate, began his career while still at Syracuse University, as the general manager of Syracuse-Steiner Collectibles from 2007 to 2009. Along with SPM Advisory Board Chairman Brandon Steiner, and Steiner Sports, Young helped to launch the Syracuse-Steiner partnership on campus.
In 2011, he worked as a project manager for Buddy Media, a social media management company, where he activated and managed campaigns for ESPN's "SportsNation," Procter & Gamble, Sony Electronics, Calvin Klein, and Fathead. He then became the business operations manager, responsible for building global, internal business policies and processes. In 2012, Buddy Media was acquired by Salesforce.com, a customer relationship management company. He worked closely with its sales team, which led to him joining the global, internal sales enablement organization. He then became the manager of sales leadership enablement, responsible for training program development and management for more than 500 sales leaders globally.
In the summer of 2015, Young rejoined the tech startup world as the senior manager of operations at Appboy, a customer relationship suite for mobile marketers. He is currently Appboy's director of people operations.
Young lives in Manhattan, where he serves as an ambassador of Syracuse University and is a member of the Generation Orange Alumni Leadership Society of New York.