In the words of our students, food is a fantastic lens through which we can understand the world. It intersects every facet of everyday life and impacts how agriculture, economics, science, politics, culture, and human rights intersect.
Food Studies at Falk College examines the political economy and human rights issues of food systems, such as food security, food access, trade, ethics, and agroecology. This unique approach differs from other Food Studies programs, which typically focus on the cultural history of food and gastronomy—the practice of selecting, preparing, and consuming food. At Falk College, you'll cover these topics and more as you explore the food system in a holistic context, including issues surrounding food justice, urban food systems, international trade, labor in the food systems, human rights, science, technology, culinary expertise and food enterprise management. The 120-credit Bachelor of Science in Food Studies includes Falk College requirements, a food studies core, food electives, and a liberal arts core that prepares students for this multidisciplinary field by allowing them to sample broadly from SU's Arts & Science offerings. The major concludes with a senior level experience requirement where students choose to complete a research project or a practicum. For detailed degree requirements, including a course list, visit the course catalog.
Why this degree makes a difference in society today…tomorrow…
Food is a universal component of every facet of life. Government, business, and the public have growing awareness of and interest in where food comes from, how it is produced, and its impact on culture, health, the environment, economics, and politics. A career in food provides limitless opportunities to make significant impact. Graduates can position themselves at the forefront of community advocacy where they support public education, urban development, and food access. In the government sector, they work with legislators to initiate food system policy reform, labor reform, and more, which impact public health, the economy, and the environment. In business, from farms to restaurants and everywhere in-between, they connect the dots to help build sustainable food systems.
Sample Courses
Core coursework includes food politics, food policy, community food systems, nutrition and gastronomy. Sample courses include:
Human Right to Adequate Food and Nutrition
Feeding the World: Global Agri-Food Governance
Will Work for Food: Labor Across the Food Chain
Feeding the City: Urban Food Systems
Sustainable Food Enterprise Management
Climate Change and the Food System
View all course requirements and electives
---
What Our Students Are Saying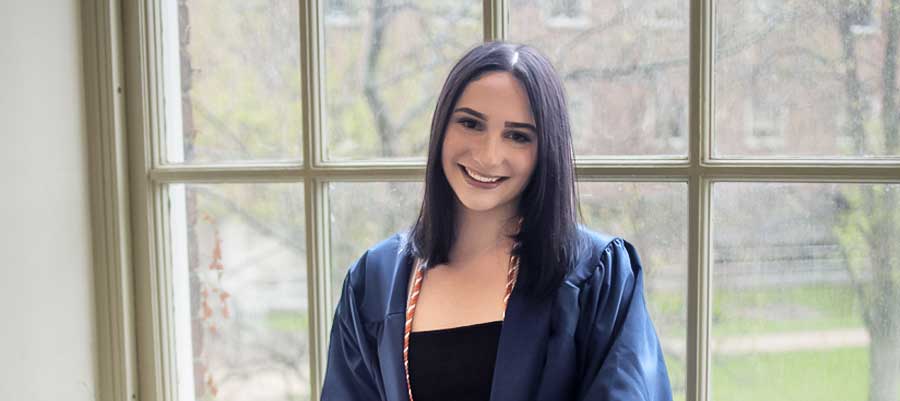 Phoebe Bennett B.S. Food Studies alumna
Taking the purchasing courses [in food studies] were single-handily the most enriching part of my college career. Food studies created a platform for me to work two jobs in the purchasing realm. Post-graduation I started my career in the public education sector working in the purchasing department and maintaining the federal school lunch program. Six months following my start, I left for the opportunity to work in the Purchasing and Ancillary Services department at the University of San Francisco, where I was offered a promotion from purchasing coordinator to a sourcing managerial role.
---
Our Facilities
The Susan R. Klenk Learning Café and Kitchens provide tactile learning opportunities in nutrition, dietetics and culinary-related fields. The 5,000-square foot facility includes experimental food lab and commercial kitchens, a baking nook and café. These spaces are outfitted with the same equipment found in industry-leading restaurants and culinary institutions. Under the guidance of professional chefs, students gain unlimited hands-on experiences and contribute to research projects, interdisciplinary work and community partnerships.
---
Experiential Learning
The final component of Food Studies B.S. is a senior-level experience requirement. Students have the option to complete either a practicum or a research project. Students work closely with their advisors to identify areas of interest. For more detailed information, visit the course catalog. Some examples of practicum sites include:
The Central New York Regional Market
Byrne Dairy LLC
CNY Food Bank
Syracuse Grows
Cornell Cooperative Extension
The Southwest Community Farm (an urban farm)
Other governmental agencies, not-for-profit organizations, food businesses, restaurants, and farms
---
Study Abroad
Syracuse University boasts expansive study abroad program that consistently ranks among the highest-quality in the nation. Food studies students can go to Syracuse University Florence, where the campus has a kitchen garden and they can engage in hands-on learning, complete internships, and experience first-hand the way food systems and food cultures vary around the world. For more information about study abroad, visit suabroad.syr.edu.
---
Careers
Growing awareness and understanding of the food system and its effects on the public health, the environment, economy, and beyond, has led to a growing number of exciting, evolving careers. The Falk College's Department of Nutrition and Food Studies at Syracuse University prepares students for careers in the emerging field of food systems. Students will come to understand the social and political practices of food production, manufacturing, distribution, and consumption. In a multidisciplinary approach, students will study a core curriculum in food studies as well as develop writing and quantitative skills and take courses in natural sciences, social sciences, and humanities. With a bachelor of science degree, students will be well versed in issues of organic food production, the local food movement, genetic modification of food, global food systems, and food access in the United States and around the world. They can find jobs in areas ranging from the not-for-profit sector to business, public policy, communications, and the media, among many others.
When considering a career path in food studies, the following information is helpful:
A bachelor's degree is sufficient for entry-level positions.
Advanced degrees will be useful for work in social sciences, legal and policy approaches to food, and research.
A Ph.D. is required for college teaching and advanced research.
Knowledge of a foreign language will be useful in working overseas.
The Bureau of Labor and the USDA both forecast growth in career opportunities for those with experience in Food Studies. Below are some example career paths for Food Studies majors:
Procurement/Logistics Specialist for Food Service Firms
Institutional Dining Hall Manager
Sustainability Officer in for-profit or educational institution (promoting sustainable food systems, agroecology, linking nutrition and food systems)
Policy Analyst at Government Agency, non-governmental organization or private business
Food Writer/Journalist
Program Coordinator for food bank or other food access institutions
Communications Specialist for food related firms, government agencies and non-government organizations.
Assessment Specialist for food related programs of all types
The web site, goodfoodjobs.com, offers an up-to-date listing of available professional positions in food studies. Visiting regularly may help pinpoint areas of interest within food studies for students as they envision their future career paths. Learn more about careers in Food Studies
What can you do now to prepare?
High School students interested in pursuing a degree in food studies will find the following activities helpful to supplement their secondary school education:
Work at a supermarket, restaurant, or farm stand.
Volunteer at a food pantry, food cooperative, Meals on Wheels, Cooperative Extension, or a not-for-profit working on food issues.
Develop writing and communication skills by writing for a high school or college newspaper.
Read books about food systems and contemporary food issues.
---
Getting Admitted
Applying is easy and only takes minutes using a Common Application. Learn more about application requirements and deadlines:
Transfer students
The Food Studies, BS is accepts transfers into the program on a rolling admissions' basis. Transfer applicants must schedule an interview with the Food Studies Undergraduate Program Director, to review admission requirements. Applicants who are making satisfactory progress and have a cumulative grade point average of 2.5 or above will be admitted into the Food Studies program.
---
Learn More:
For additional admissions information, contact the Office of Admissions at falk@syr.edu, or fill out our online form:
Return to top