Take the next step
Those who dream of becoming a social worker share a common passion for helping people. Finding the right degree program is the first real step toward making that dream a reality. The Falk College School of Social Work offers undergraduate and graduate degree programs that will help you get there.
Get more information:
Which type of program are you interested in?
Visit us
Let's set up a time for you to come visit us.
Undergraduate visits
Graduate visits
Take a virtual tour

Ready to apply?
Undergraduate Applications
Graduate Applications
Join our family: how to transfer
Important deadlines

Already applied?
Want to help?
Falk College is most grateful for contributions at all levels. Gifts are our most powerful tool to help students in need, develop programs of excellence, and support outstanding faculty within the School of Social Work. If you are an alumni of our Falk College family, you have an open invitation to come back to SU, and more specifically to Falk College. Maybe you'd like to give back by presenting a lecture in your field of expertise to current students. Or perhaps you could mentor a student by sharing your experiences to help them make life-changing decisions. We always welcome financial support, but equally appreciate the value a personal story our alumni can offer to shape the SU experience for our future alums.
Give to Social Work Online Get Involved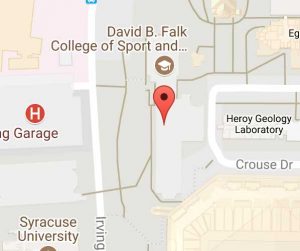 Where are we
Suite 244 White Hall (2nd Floor)
Syracuse, NY 13244

Our Staff
Browse other majors and programs
See a full list of majors and degrees we offer…
Academic Offerings by Degree
Major
Accelerated
Master
Combined
Certificate of Advanced Study
Doctorate
Minor
Continuing Education
Degrees by Department
Food Studies
Human Development & Family Science
Marriage & Family Therapy
Nutrition
Public Health
Social Work
Sport Management