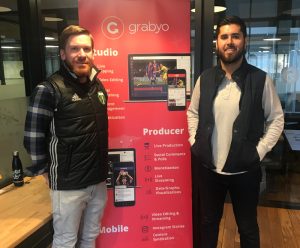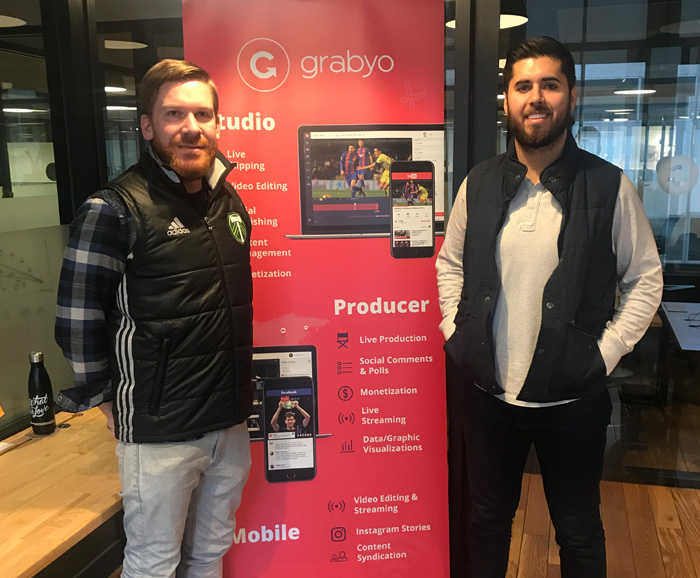 With over 550 alumni in the work force, many sport management alumni provide valuable knowledge, internships, and senior Capstone opportunities for students by serving as senior Capstone supervisors, including Andrew Ross '14, Hali Stark '10, Adam Baldassarre '11, Zach Schotz '13, Ashley Robbins '10, Ashley Brantman '10, Harrison Laifer '15, and most recently, Casey Miller '08.
"Having a sport management alumnus as my supervisor has been amazing so far," said Matt Neumann '18, currently on his senior Capstone with Miller in New York City. "He has been through the exact same experience, so he knows what it takes to make the most of it. I can tell that he wants to see me succeed."
Miller, director of client services at Grabyo, says, "It has been a wonderful experience being a supervisor for a senior Capstone! The quality of students coming out of the program is incredible. Matt has been an amazing addition to the team and has done a great job contributing to our work. I'm looking forward to recruiting future students to work with the Grabyo team to prepare them for the industry."
Alumni mentorship is an excellent way for alumni to give back. The inaugural "S.P.M. Week" in January 2019 is an opportunity where "Students and Professionals Meet" before the Spring semester begins. The Department of Sport Management is seeking interested alumni to host a student or students to job shadow for a day or two, or the entire week between January 7 and 11, 2019.  Hosting a student may provide an organization with benefits such as gaining experience in training and mentoring, improving productivity, meeting and molding a potential future employee, and fostering team spirit.
An application link will be distributed in November. Contact Sport Management internship placement coordinator Nicole Imbrogno '08 at nfimbrog@syr.edu for more information.
Important Dates for S.P.M. Week
November 5: application opens
November 20: application closes
November 27 – December 4: students apply for opportunities
December 6: alumni and students notified of matches
December 7: students complete orientation
January 7 – 11: program runs