Faculty and students within the Department of Public Health, Food Studies and Nutrition, Public Health program are activity engaged in ongoing, important and nationally funded research projects. Below is information on some of these valuable research opportunities.

Community & Work Disparities for People with Disabilities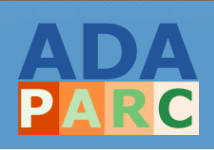 A program of the American Disabilities Act Participatory Action Research Consortium (ADA-PARC)
People with disabilities experience an array of disparities, including in social determinants of health. However, there is little information available to understand these disparities and inform action to reduce disparities. The ADA-PARC is a collaborative research project of 7 Americans with Disabilities Act (ADA) Regional Centers and affiliated university researchers. Dr. Katherine McDonald leads the Work and Economics data team with the Region 4 Southeast American Disabilities Act Center. The ADA-PARC research has four purposes: (1) To look at participation disparities experienced by people with disabilities, (2) To identify and examine key environmental factors contributing to these disparities, (3) To benchmark participation disparities and highlight promising practices at state and city levels, and (4) To action-plan strategies for dissemination and utilization of findings to be used by ADA Centers and others in community capacity building and& systems change initiatives. The ADA PARC is funded by National Institute on Disability, Independent Living, and Rehabilitation Research, part of the US Department of Health and Human Services.
Community4All Project

The Community 4All Project is a collaborative research project involving Syracuse University faculty, The Self-Advocacy Association of New York State (SANYS), and the National Leadership Consortium on Developmental Disabilities. The project's aim is to support the right to community living and participation for all people with intellectual disability. Dr. Katherine McDonald is the co-principal investigator of this project. Community 4 All is funded by the National Institute on Disability, Independent Living, and Rehabilitation Research (NIDILRR), part of the US Department of Health and Human Services Administration for Community Living.
Control Zika and Dengue-transmitting Mosquitos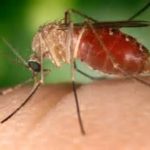 Zika virus is one of the many diseases transmitted by the Aedes aegypti mosquito; others include dengue, yellow fever and chikungunya. Without effective interventions to control the mosquito these diseases are endemic in areas with Ae. aegypti habitat. We have developed novel control devices for the Ae. aegypti and are testing the impact that they have on the mosquito population in Ecuador. David Larsen is primary investigator of this project.
Eliminate Malaria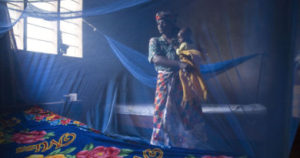 Malaria control throughout the world consists of killing mosquitos and providing medicine to treat or prevent parasite infections. We are aiming to accelerate toward malaria eradication by better understanding intervention delivery and impact. Our research projects in malaria consist of the following: 1) improving the delivery of indoor residual spray by using real-time mapping and targeting based upon risk maps of mosquito habitat; 2) understanding the interplay between food security, malaria control with insecticide treated mosquito nets, and fishing; and 3) developing novel case investigation strategies to interrupt transmission of malaria in areas pursuing elimination.  David Larsen is primary investigator of this project.
End Open Defecation
Approximately one billion people throughout the world have no access to a toilet or latrine of any kind. Without access to sanitation facilities these people practice open defecation  which facilitates the transmission of fecal-oral pathogens such as diarrheal disease and intestinal parasites. These pathogens kill more than 1.5 million children throughout the world each year, and cause developmental and cognitive delays in children who survive. This research projects seeks to highlight the impact of open defecation on maternal and child health, as well as the impact that various interventions have on access to sanitation.  David Larsen is primary investigator of this project.
Exploring Public Health Through the Global Voices Literacy Project
The Global Voices Literacy Project connects students in Syracuse and Morocco, helping them develop research, reading, writing, comprehension and cultural literacy skills. Led by Professor of Public Health and Anthropology, Sandra Lane, the project included students from the Sidi Moumen Cultural Center in Casablanca, Syracuse University and Baker High School who worked together to produce photos, essays and short videos working via Skype, social media, and email, to help them develop research, reading, writing, comprehension, and cultural literacy skills.
The recipient of the Laura J. and L. Douglas Meredith Professorship that recognizes and rewards outstanding teaching at Syracuse University, Professor Lane is a long-time proponent of experiential learning and community action research and has developed successful models and strategies for student-led, participatory, community-engaged scholarship.
Funded through support provided by Syracuse University's Meredith Professorship, Professor Lane and Maxwell School of Citizenship and Public Affairs Distinguished Professor of Anthropology, Robert Rubinstein, visited Sidi Moumen for the first time during the 2011 Comparative Health Policy course. The partnership since that time resulted in a variety of research and educational opportunities
Genesis Health Project Network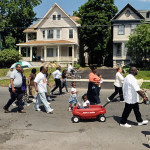 The Genesis Health Project (GHP) Network is a University-community collaboration to educate and empower community members to adopt and maintain positive health behaviors, attitudes, values and practices. The network's aim is to reduce health disparities among minority populations by collaborating with community organizations to identify and address health needs in greater Syracuse and Central New York.
Since 2004, the Genesis Health Project has delivered culturally competent health services to underserved communities in non-traditional health promotion environments, such as churches and barbershops. Genesis has experienced successful outreach to community stakeholders to garner their support through collaborative linkages with University, government and business partnerships within the community. The GHP model infrastructure includes ten inner-city churches, a Pastor's Health Council and lay health advocate volunteers from the church congregations. Previous GHP health seminars and educational programs have included obesity, diabetes prevention and management, and prostate, colorectal and breast cancers.
Mindfulness-Based Meditation for Veterans with Posttraumatic Stress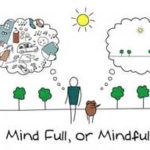 This research evaluates the psychological and physical benefits of integrating mindfulness-based stress reduction (MBSR) into primary care for Veterans with posttraumatic stress (PTSD). To date this research has found that even brief (4-week) mindfulness-based programs hav a beneficial physiological impact on Veterans with posttraumatic stress (PTSD) and improve depression and PTSD symptoms. This research is ongoing students interested in participating in this research may contact Dr. Bergen-Cico at dkbergen@syr.edu
Mindfulness-Based Programs in Schools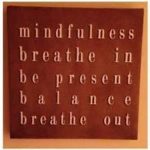 Dr. Dessa Bergen-Cico (Public Health) and Dr. Rachel Razza (Human Development and Family Sciences) have been conducting research on the benefits of integrating mindfulness and yoga into public schools in Syracuse, Boston and Philadelphia. To date their research has found that mindfulness and yoga significantly increase self-regulation among pre-schoolers, middle school and high school students. Self-regulation is an important factor in psychological and physical well-being. Their research findings support the integration of mindfulness-based practices and programs as public health strategies to promote health across the lifespan. This research is ongoing students interested in participating in this research may contact Dr. Bergen-Cico at dkbergen@syr.edu
Syracuse Lead Study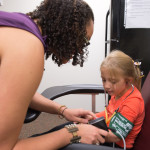 A study funded by the National Institutes of Health is seeking participants who are 9, 10 or 11 years old, reside in 13057, 13202, 13203, 13204, 13205, 13206, 13207, 13208, 13209, 13210, 13211, 13212, 13214, 13215, 13219 & 13224 and consider their race as either African-American or Caucasian. Participants are compensated $100 for their participation and parents receive $50 towards transportation. Lead, an environmental toxicant, is known to cause serious mental and developmental defects in children and young adults. Recent research may indicate that lead affects the cardiovascular system (heart and veins). The study hopes to learn more about these issues, specifically how very low levels of lead in children's blood can affect cardiovascular health throughout life. Principal investigator of the study, Dr. Brooks Gump, PhD, MPH, Falk Family Endowed Professor of Public Health, director of graduate programs in public health.
The Psychological Benefits of Mindfulness Based Stress Reduction for College Students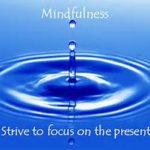 Research has found mindfulness based stress reduction (MBSR) to be associated with improved mental health and quality of life. To better understand the operant effects of meditation on mental health, this research examines the effects of MBSR practice on psychological health and quality of life.. Quality of life is measured by more than the absence of illness or decrease in anxiety and stress, it is also measured by flourishing, well-being, facets of mindfulness and self-compassion. These are ongoing studies, students interested in participating in this research may contact Dr. Dessa Bergen-Cico dkbergen@syr.edu
Therapeutic Benefits of Dogs for Veterans with Traumatic Stress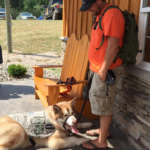 Since 2014 a team of Falk College faculty and students, under the leadership of Dr. Dessa Bergen-Cico, have worked with Clear Path for Veterans to conduct evaluative research of the psychological and physical health benefits of companion dogs through Clear Path's Dog Training program. This is an ongoing study, students interested in participating in this research may contact Dr. Bergen-Cico at dkbergen@syr.edu
Undergraduate Trauma Research Training Program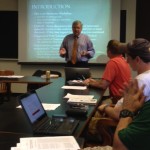 The Undergraduate Trauma Research Training program is a National Science Foundation (NSF) Research Education for Undergraduates (REU) program, a collaborative venture between Syracuse University, SUNY Oswego, and SUNY Upstate Medical University. The program is directed by Brooks B. Gump, Ph.D., M.P.H., Falk Family Endowed Professor of Public Health at Syracuse University, and co-directed by Karen Wolford, Ph.D., Professor Department of Psychology and Coordinator of the Interdisciplinary Graduate Certificate Program in Trauma Studies at SUNY Oswego and includes other outstanding faculty from these institutions as well as SUNY Upstate Medical University.
Understanding the Impact of Community Violence from Public Health Perspectives
While violent crime has decreased in many cities in America, gang-related violence remains a serious problem in impoverished inner city neighborhoods. In Syracuse, New York, gang-related murders and gun shots have topped other New York state cities. Residents of the high-murder neighborhoods suffer trauma similar to those living in civil conflict zones. Gunshots, stabbing and other neighborhood violence claims the lives of countless youth throughout the country. Such violence affects perpetrators, the injured and also traumatizes loved ones, neighbors, teachers, police, first responders and others. Our research encompasses several ongoing projects which examine the impact of violence, the effectiveness of a trauma response intervention, the association between community violence and academic performance and the effects of unaddressed trauma on development of addictions – namely "street addiction."
Working side by side with community members our research aims to understand the drivers of violence, as well as mitigate the traumatic impacts of violence in the city of Syracuse and apply these findings to assist community leaders in crafting interventions to resolve these serious problems.  These are ongoing studies, students interested in participating in this research may contact Dr. Sandra Lane sdlane@syr.edu, Dr. Dessa Bergen-Cico dkbergen@syr.edu, Dr. David Larsen dalarsen@syr.edu, Dr. Linda Stone Fish flstone@syr.edu  or Dr. Robert Rubinstein rar@syr.edu
Vacationing and Health Study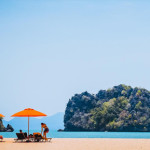 To demonstrate the potential costly effects of not taking time off from work as well as the beneficial effects that can result from vacationing, Falk College's Department of Public Health, Food Studies and Nutrition is embarking on a new research study funded by Project: Time Off entitled, "The Psychosocial and Physiological Consequences of Taking and Not Taking Time Off." The study will examine the association between paid time off and health outcomes. This research may help inform perceptions of paid time off and identify the benefits of vacations both for businesses by increasing productivity and individuals/families by increasing quality of life.